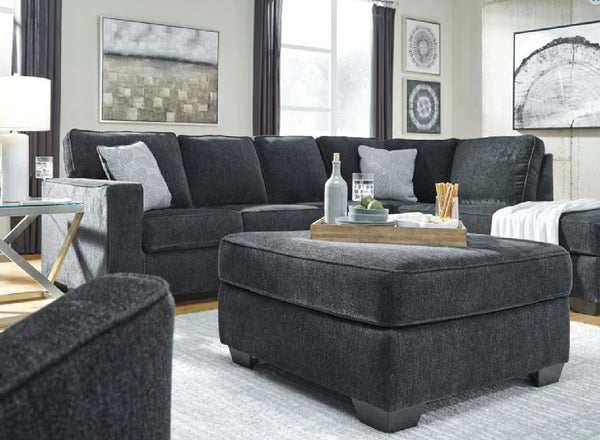 February 23 2023
Showhome Furniture Store in Calgary
Showhome furniture Calgary is the premier home furniture store for Calgary. Their inventory features top-quality styles, and finishes, as well as a wide selection of sofas, beds, and mattresses. They are also known for their customer service.
Moovit app for public transit
For many, transportation is an integral part of urban life. Moovit is a mobile app that makes getting around a lot easier. It includes free maps, real-time traffic alerts and the best route to your destination of choice. As a matter of fact, Moovit has more than 1.5 million users in Calgary. If you are a shopper at Showhome Furniture, you may want to consider this smartphone app to get you there and back in a hurry.
Moovit's top-notch service is free, which is more than many of its competitors can claim. In addition to providing a plethora of useful information, the app has a user-friendly interface that helps you navigate your way from A to B with ease. Among other things, Moovit provides real-time information about train, bus, and light rail routes, fares, and schedules. Whether you are a longtime resident of Calgary or a visitor, Moovit's mobile service has you covered.
The app features one of the largest databases of transit data in the world. Using the app, you can access detailed information on trains, buses, and light rail lines in Calgary. To make the most of this trove of information, Moovit has mapped out the quickest and easiest to use routes for you. Moovit's mobile service is also a great way to learn about new bus and train lines and get to know the city. With so much riding on your daily commute, it pays to be informed. Moovit is the best way to get there and back in a hurry. Moovit is an all-in-one transportation service that makes it a snap to get from Point A to Point B. The app is the best way to learn more about your city's transportation options.
Showhome is the #1 rated online furniture store in Canada
In Calgary, Alberta, there is a furniture business called Showhome Furniture that is locally owned and ran. It is a retailer that specializes in goods manufactured in Canada and has one of the biggest showrooms in the city. Showhome can give your house the ideal new look, from reclaimed wood to modern and classic styles. You'll also get the best deals in town! Discover why Showhome Furniture is among the top furniture stores in Calgary by reading on.
Showhome Furniture is a family-owned furniture store that has over 70 thousand square feet of showroom space. It specializes in custom-made Canadian furniture and supports local furniture manufacturers. They also offer financing plans and free interior design consultations. And, since Showhome Furniture purchases most of their goods directly from the manufacturer, they can pass along the savings to you.
Showhome Furniture is one of the most popular online furniture stores in Canada. It offers a wide range of quality items and affordable prices. There are many different items available, including sofas, lighting, and holiday decorations.
However, it is important to note that the company's pricing varies considerably. Some of the prices are much higher than those offered by other online furniture retailers. The company has a large selection of home decor items, as well as high-end furniture.
Because of its competitive rates, Showhome Furniture is regarded as one of Calgary's top ten furniture retailers. It also provides effective delivery in addition to its affordable costs. In order to deliver your furniture to your house. In addition, Showhome offers extra services including delivery, assembly, and removal of your old furniture.
In addition to providing a large selection of home decor, the store is also known for its excellent customer service. Customers describe their experience as quick and easy. They also say that their items are delivered carefully and without problems.