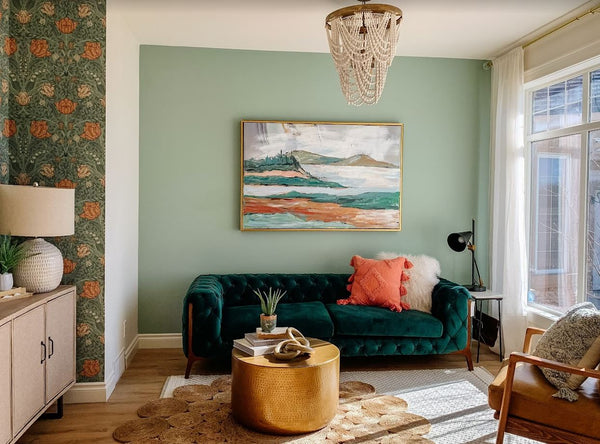 January 16 2023
Where to Find Made in Calgary Furniture
If you are looking for a Calgary furniture store, you may be wondering where to start. Fortunately, there are many wonderful places to shop. Some of these include Showhome Furniture, Roxton House, Michael J. C. Holton, and Joseph Carlyle Design. Each of these companies is well known for its quality craftsmanship and excellent customer service. You can find any type of furniture you are looking for, from dining tables to upholstered chairs, as well as a bedroom and office furniture.
For those who want to go the bespoke route, there are many options in the Calgary area. Aside from offering a vast array of furniture, retailers can also help you customize your purchase with an assistance. Showhome Specializes in Canadian-made fabric and solid furniture in Calgary. They also carry many other brands from around the globe.
Showhome furniture is all about making your home beautiful. They believe that every person deserves to live in a beautiful home and they will help you to make that happen. Whether you're looking for furniture, decor, or just some advice on how to make your home look amazing, Showhome is the best furniture store. Their unique value proposition is that they offer high-quality furniture and decor at an affordable price. They also have a team of experts who can help you design the perfect space for your home. The mission is to help people create homes they love and the vision is to be the #1 destination for all-things home decor. Calgary's largest family-run furniture store. They will serve you and save you money at the same time, rated the top furniture store in Calgary. 
 Showhome Furniture provides free interior design services to assist you in creating a fashionable and pleasant environment. They provide a large assortment of furniture, including couches, chairs, tables, and beds, to make your home a wonderful Showhome. Their skilled designers will collaborate with you to develop a strategy that is unique to your tastes and budget. We'll even bring and install your new furnishings. 
Birchwood
One of the many reasons to visit Calgary is that it is a burgeoning hub for manufacturing. Whether you are looking for niche furniture or niche aerospace components, the city has a workforce for your particular scribble. Not to mention a quality of life that is well deserved. Aside from the obvious drawbacks such as the heat, Calgary has a wealth of amenities, both cultural and civic. The cost of living is low, and the metropolis is a short commute from anywhere in the province. As a result, a new company can establish itself within days instead of months.
If you are in the market for furniture, you will be proud to display in your home, you can count on Birchwood to deliver the goods. You can browse their collection at their online store or take a tour of their manufacturing facility in Deerfoot Meadows. With more than 100 years of experience under their belts, you can rest assured that you are in good hands. Whether you want to build your own custom cabinetry or have them design and build a complete suite of furniture, you are sure to be impressed. For more information, contact Birchwood today. They have one of the largest collections of furniture in the country.
Domaine Fine Furnishings & Design
The best furniture stores in Calgary are those that offer a wide variety of products, from contemporary, to traditional, to modern. In addition, these businesses also offer interior design services. With the help of an interior designer, you can be sure that you will find the perfect pieces for your home. Whether you are interested in furniture for your dining room or bedroom, you will be able to find everything you need at these stores.
Domaine Fine Furnishings & Design is a Calgary-based business that specializes in making custom furniture for your home. Their services include designing, consulting, and installation management. They also offer free consultations. If you need a little more help, they have an experienced staff that is willing to assist you.
When it comes to furniture, you don't want to settle for anything less than the best. Fortunately, the best furniture stores in Calgary can be trusted to provide quality and affordable furnishings for your home.
For example, the EQ3 Furniture Store is one of the top furniture stores in Calgary, offering a wide selection of contemporary and custom-made furnishings. In addition, the EQ3 store offers handmade pieces made of natural materials. You can also choose from an impressive collection of premium dining and living furniture, as well as custom upholstery and lighting products.
Another popular furniture store in Calgary is the Furniture Warehouse, which has a unique showroom and an extensive inventory of high-quality Canadian wood. Plus, they offer a range of designs, including contemporary, contemporary-traditional, southwestern, modern-contemporary and rustic styles.
Joseph Carlyle Design
If you are looking for custom fine furniture in Calgary, you may want to check out Joseph Carlyle Designs. They specialize in creating unique pieces of furniture that are inspired by historical trends or contemporary trends.
Their furniture designs are crafted to fit individual tastes and style. Each item is made with the highest quality standards. Besides making beautiful furniture, they offer a lifetime guarantee on their items.
Founded in 2000, Joseph Carlyle Design makes custom fine furniture in Calgary. This studio is run by designer Michael J. C. Holton. He is a Calgary woodworker who graduated from a fine woodworking program in Nelson, BC. After finishing the program, he started his own business.
Joseph Carlyle Design has been creating unique designs since they were established. Unlike most furniture stores, they do not use templates to create their designs. All the items are crafted from scratch, and their work is done to meet individual needs.
In addition to designing their own furniture, they also work with interior designers to create unique designs for homes. They offer unique pieces of home furnishings including kitchen and bathroom, cabinets and more.
Located in Calgary, Alberta, Canada, they are a reputable furniture store that offers a variety of furniture items at a reasonable price. For more information about their products, you can visit their website. Whether you are looking for a coffee table, a classy bed, or a wall unit, they can design a piece that will fit your needs.
Michael J. C. Holton
It's no secret that Calgary is home to some of Canada's finest craftsmen and women. Michael Joseph Carlyle Holton is no exception. Whether you're on the hunt for an heirloom piece to pass down to your kids, a contemporary spruce for your office, or a custom built cocktail table for your new bar, you'll find the help you need in his Calgary showroom.
Amongst his many accolades, it's his attention to detail and eye for a good woodworking project that sets him apart from the competition. Not only is he meticulous about every detail, but he's willing to listen to your design ideas and make adjustments as needed. With a focus on the esoteric, you'll be able to bring your vision to life without a hitch. This means you'll end up with a piece that is both elegant and functional, and not a one-off ordeal to be tossed in the trash.
A lot of high-end woodworkers are tasked with a single job, but at Michael Joseph Carlyle Holton, you'll find a team of highly skilled professionals who can tackle your design needs from start to finish.
Roxton House
The Roxton House is a one of a kind Alberta Furniture operation that is dedicated to Canadian made furniture. They have a large selection of items that can fit your needs and style. In addition, they offer custom woodworking and built-ins.
The Roxton House specializes in a few key pieces that are hard to find elsewhere. A few of these include a stunning solid maple armoire and a buffet that features the finest woodwork in Calgary. Another notable item is the solid maple dresser. It is made from solid maple and measures 57 inches by 32 inches by 19 inches. This piece has been refurbished with a creamy white chalk paint finish.
Aside from the aforementioned items, there are several features to look for. The revolving sign on the roof is a piece of architecture that is nearly half a century old. The building also has a quartz countertops and Kohler plumbing.
The Roxton house has a lot of other features that are not on display. There is also a custom upholstery specialist named Barrymore. These guys can create anything from custom headboards to couches.
Other features that may not be in the picture but are nonetheless impressive are the space-saving sofas that they have. These sofas are designed to be comfortable and durable. You can even expand them as you need them.