If you are looking for a quality furniture in Calgary, then you've come to the right place. Showhome a diverse selection of unique and modern furniture for your home. The store is family-owned and specializes in carefully chosen items, the friendly associates can assist you in choosing the right design for your home, and you'll not be remorseful by their excellence since they have over 15 years of experience in the furniture industry.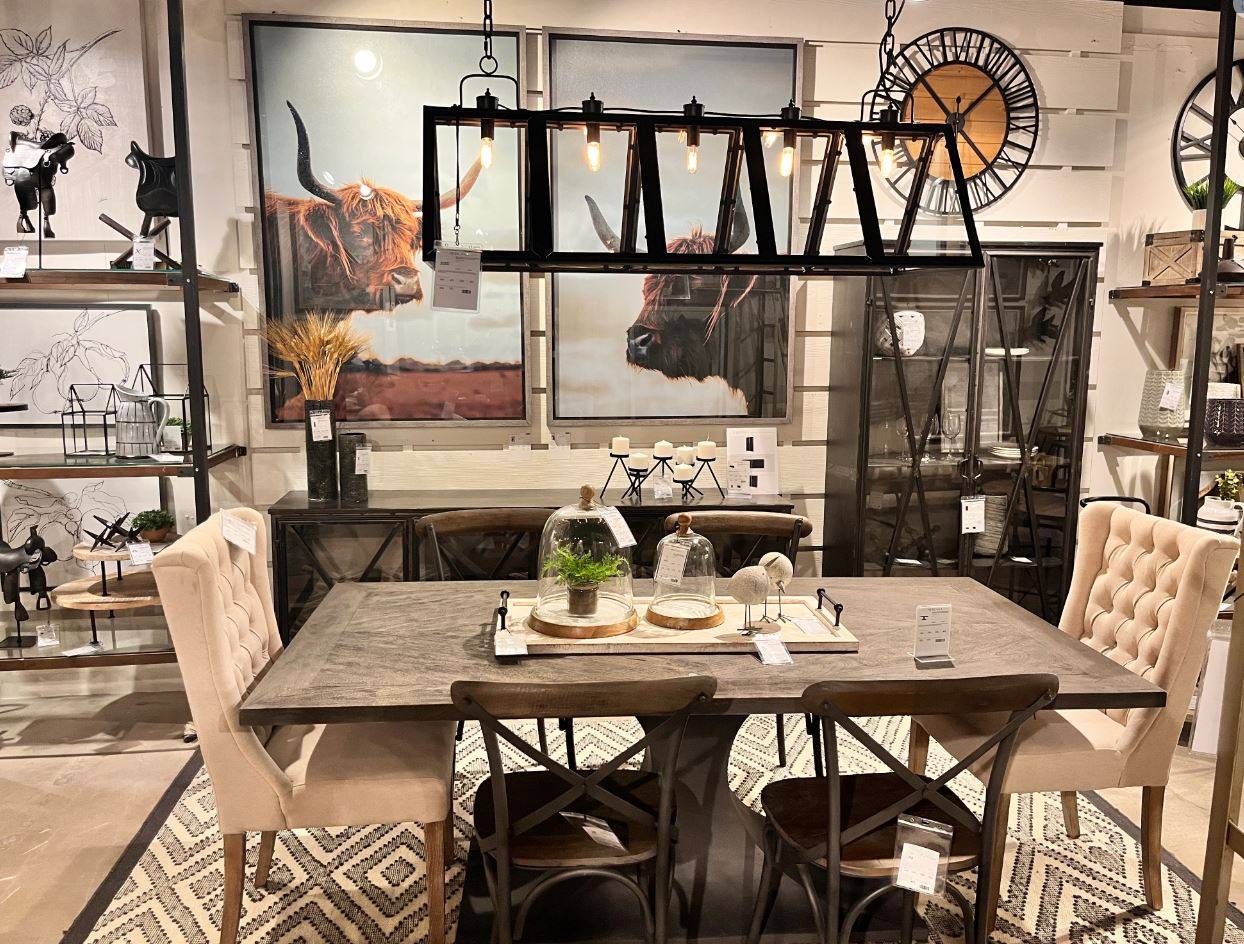 Calgary Furniture Store - Showhome is a family- owned and operated furniture store with one of the largest showrooms in Calgary. The store sells custom-made Canadian products including rustic and reclaimed wood furniture. Showhome also offers competitive prices on its products.
Showhome is a furniture store which goal is to make your home beautiful, affordable, and easy. They provide high-quality furniture at an affordable price with a unique customer service. The mission is to make it easy for you to find the perfect furniture for your home without all the hassle, from finding the right style to getting it delivered and set up in your home. They will take care of everything so you can focus on what's important, which is living a comfortable life.
The sales team at the best furniture store in Calgary - Showhome Furniture is known for its friendly and low-pressure approach. The employees at the store have been with the company for at least three and a half years. their goal is to help the customers build the perfect home with their new furniture. The store carries an extensive selection of products and hundreds of fabrics to fit any style and budget, which makes the sales relationship continue after a customer has purchased their product and often extends to recommending Perfect Home Furniture to friends.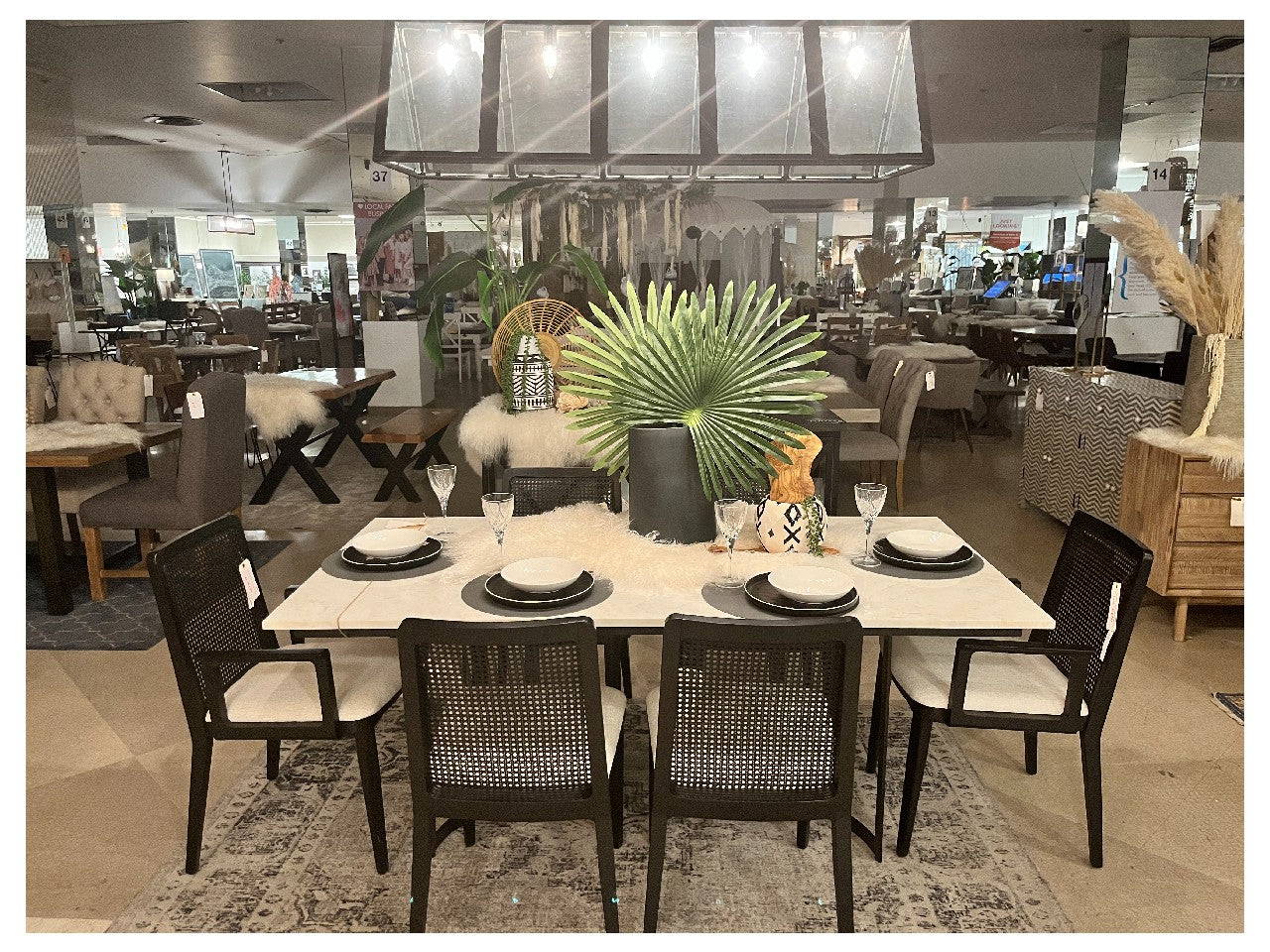 The store offers free design consultations. The staff is friendly and knowledgeable, with their 15 years of experience, they can sure help you choose the right pieces for your home. They also offer modular seating designs that works for any room. It is recommended for anyone looking for quality furnishings.
XLNC Furniture
XLNC Furniture Calgary is a modern furniture store that offers a wide selection of contemporary furniture. The store offers layaway options and 0% interest payment plans to make your purchase more affordable. The store also offers professional design services, so you can be sure that your furniture will be exactly what you want.
XLNC Furniture Calgary is one of the best places to find a wide range of stylish furniture and mattresses. The company has the furniture for all types of budgets, and their friendly staff can help you choose the best design for your home. You can find the perfect design for your home; whether you are looking for a sofa, bed, or dining room table, there will always be one for your home!
XLNC Furniture is open Monday through Sunday, they also have locations in Calgary and New York. The store offers a large selection of contemporary furniture, high-quality mattresses, and home decor. Customers love the fact that they can customize their furniture to match their style and budget.
Bondars
For more than 60 years, Bondars has provided high-quality furniture for the Calgary area. The company offers a wide range of styles, from traditional classics to modern showstoppers. You can browse their extensive showroom of more than 10,000 square feet, which makes it one of the largest furniture stores in the city.
Sam Bondar had a vision to bring high-quality furniture to Calgary. Today, the company has grown into one of the top home furnishings destinations in Western Canada, and his son, Stewart Bondar continues the family legacy. The Bondars showroom is a home to a wide variety of furnishings for every room in the house.
The store also offers custom furniture made in Canada. This is a great place to find furniture with a unique design, and the store has a large selection of leather and fabric sofas. The prices are very reasonable, which means you can save a lot of money. In addition, you can customize your furniture by choosing the material and style, the store also provides top customer service.
Kollektion
Kollektion Calgary offers a huge selection of quality home furnishings. They have knowledgeable and friendly staff who can help you design and create a unique space. In addition to their online store, you can book an in-store appointment, or contact them by phone or social media. Besides being a great place to shop for furniture, Kollektion also offers curbside pickup and delivery. They strive to educate, inform, and provide value to their customers.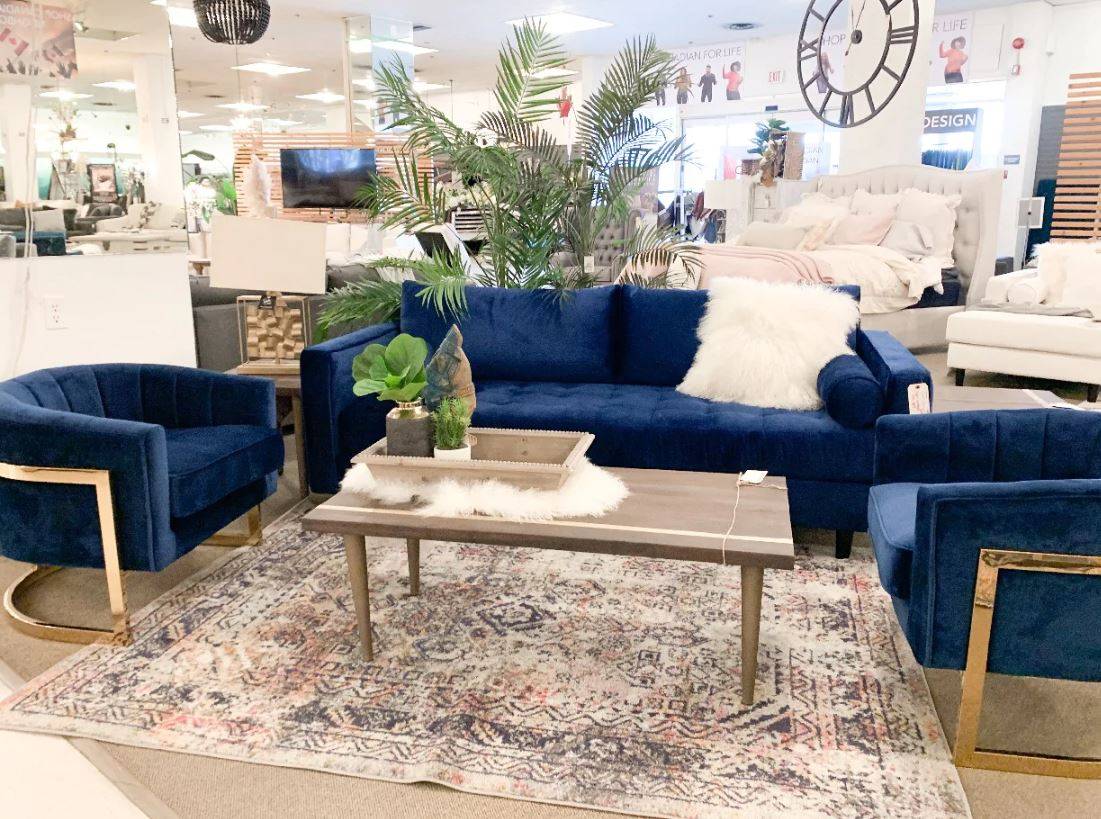 In addition to offering a vast selection of domestic furniture, Kollektion also carries a wide range of lighting fixtures, kitchen, and rest room fixtures. The family-owned business offers a wide selection and professional guidance to help you find the perfect home furnishings. For over 15 years, the store has been providing customers with outstanding service and a wide range of quality furnishings.
Kollektion Calgary furniture is located in the historic Kensington district, a historic neighbourhood in Calgary. The store boasts one of the largest showrooms in the city, with a diverse collection of contemporary and traditional furniture. It also offers a large selection of locally made custom furniture.
Ashley Home
Ashley Home stores are known for providing customers with the best selection and price. The company's products range from living room furniture to bedroom furnishings and everything in between. From couches to sectionals and sofa beds, you're sure to find something that you'll love. With over 600 stores in 28 countries, you'll be sure to find something perfect for your home.
You can choose from hundreds of styles, including contemporary and vintage furniture. The store also offers rugs and wall decor, as well as an extensive bookstore. The staff at Ashley Home are helpful, friendly, and highly experienced, some of them have over 15 years of experience, so they can offer great advice on furniture and decorating.
You can take advantage of many special offers and promotions at the Ashley Home Store, including their financing options. For example, Ashley offers its own credit card. The credit card has no annual fee, so you can start shopping and pay over time. Ashley furniture bedroom sets range in price from $200 to $6,000, depending on the number of pieces and the style.
Red Door Home Living
Lori Lee is an interior designer with over 30 years of experience, her pieces are made from the finest materials, including solid wood. The store has a timeless design and high-quality items, it also sells a wide variety of products, including furniture, area rugs, lighting, tables, and home decor.
Red Door Home Living is a great place to buy high-quality furniture in Calgary, their friendly and knowledgeable staff can provide you with a great experience, ensuring your home is both functional and stylish. They also offer interior design consultations. You can even order custom furniture, lighting, artwork, and accessories to personalize your space.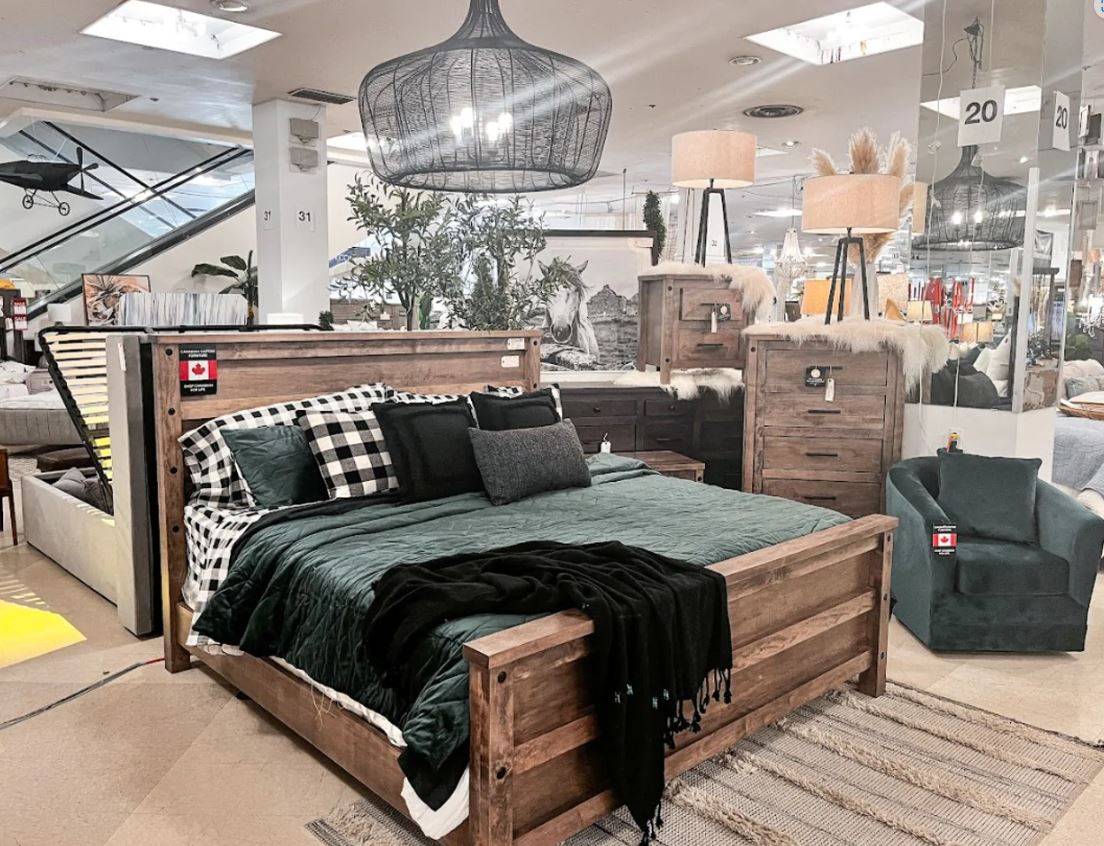 Red Door Home Living is a local business with a passion for the community. The business is owned and operated by a married couple with extensive experience in the interior design industry. Owner Lori Lee and her husband Dan have built a successful renovation business. When they started renovating Calgary homes, they noticed that people wanted new furniture to go with their new home. They didn't like the options available at the local stores, so they opened their own store, Red Door Home Living.
The store is open twenty-four hours a day, seven days a week. If you're in the Calgary area, you can visit their store on 34 St NE. You can also contact them by phone or browse them online. They partner with large suppliers to provide quality products at reasonable prices, the store also offers layaway options and 0% interest payment plans for your convenience.
Dex10
DEX10 is a new fully automated retail furniture store in downtown Calgary, Alberta. The company boasts a wide variety of luxury home furnishings, white glove delivery across Canada, and a free warranty and replacement policy. AG Global Designs has worked with DEX10 to create various promotional assets and marketing materials, this helped the brand launch in Calgary.
This store also sells custom-made leather and fabric sofas. The company also offers free design consultations, this allows customers to see what their new furnishings will look like and get tips on how to maintain them. In addition, the company provides procedure on how to assemble the furniture.
Ashley Home is another high-quality furniture store in Calgary, their Calgary store also features a wide selection of mattresses, wall decor, and more. The company has a long history in the city and offers the best in quality and service.