If you are planning to buy a new sofa, you should know what options are available in Furniture Store in Calgary. If you want to make a good choice, there are some stores that will make it easy. Home Evolution specialises in unique designs and is owned by the Bondar family. The associates at this store are friendly and will help you choose the perfect design for your home. They are highly experienced in this business.
Showhome Furniture
When it comes to choosing the right furniture for your home, a little bit of knowledge goes a long way. Showhome Furniture designers in Calgary are available to provide free design consultations to help you pick out the perfect pieces. They'll also share tips for how to care for your new furnishings.
Showhome Furniture offers custom-styled furniture and a variety of other home decor products. They offer a variety of styles and designs, including contemporary, traditional, and reclaimed pieces. They also specialize in custom-made leather and fabric sofas. Their designers are available to help you choose the perfect sofa and offer advice on proper care and maintenance. Working with a designer can save you a lot of time and money. They can come up with a plan specifically for your home and budget.
The best way to choose furniture from a showhome is to think about the style of your home and budget. While it's best to have a clear idea of what you want, you should keep in mind that Showhome furniture is also available through e-commerce websites. Showhome's website began as a resource for new homebuyers and has since grown into a full retail operation.
Showhome Furniture specializes in custom Canadian furniture and boasts one of the largest showrooms in Calgary. You'll find an extensive selection of styles and designs at affordable prices. Whether you're shopping for a couch or an entire living room, Showhome can help you choose the perfect furniture for your home.
Furniture stores are busy during the holidays and weekends. If you want to avoid crowds and enjoy a better deal, you should consider shopping during non-peak times. Moreover, you can also find better deals by waiting for sales. Follow your favorite furniture stores on social media and you can often find great deals.
Red Door Home Living
Lori Lee is a seasoned interior designer with over 30 years of experience in the design industry. Her home decor and furniture store offers many different types of items, including lamps, area rugs, tables, and even art in Calgary. The items in her store are of high quality and have timeless style.
If you are looking for a sofa in Calgary to update your living room or your whole house, Red Door Home Living is the place to go. Whether you want a contemporary, country, or vintage look, this store has something for every taste. You can even order custom furniture and lighting.
Lori Lee started Red Door Home Living after she realised the need for quality, locally sourced furniture. She has over 30 years of experience in interior design and is passionate about giving back to her community. She and her husband Dan have built a successful business in Calgary and are now looking to expand their service.
Showhome Furniture Store in Calgary is another locally owned furniture store with an excellent selection of reclaimed, vintage, and one-of-a-kind furniture. Their prices are great, and the staff is friendly and helpful. They also offer free delivery for their products.
XLNC Furniture
If you're looking for contemporary furniture for your home, you can't go wrong with XLNC Furniture. They offer contemporary and modern furniture, mattresses, and other home decor at a great price. Located in Calgary, XLNC offers many affordable options to fit your needs.
The store offers a variety of options for every room in the home. Many of their pieces are customizable, and their staff will assist you in finding the perfect set for your home. Whether you're looking for a sofa, bed, or chair in Calgary, you'll find what you need at XLNC Furniture Calgary.
This furniture store has over 15 years of experience and offers high-quality products at affordable prices. Their inventory includes sofa sets, recliners, ottomans, office chairs, bookcases, and more. They've even won a Consumer Choice Award, so you know you're getting a great deal.
Metro Element
Metro Element was established in 2005, and is a retail store that offers quality furnishings and home decor, as well as a full-service designer floral department. The company started out by choosing a location that was easy to access and had good visibility. They also chose a location that was in a new community, one that was growing and changing. The new store had an opportunity to change the community's character and the mix of homes and businesses.
Metro Element is a furniture store located in Calgary, Alberta. It offers quality, stylish and affordable furniture. This store carries products from several manufacturers, and you can find the perfect one for your home. The website has a map and satellite view, as well as working hours and reviews. It also lists the telephone number, address, and state and zip code. It's also possible to look for similar stores and websites in the area.
The company offers furniture for every room in the house, including upholstered sofas, sectionals, and recliners. You can also buy accessories for any room of the house, including rugs, wall decor, and other homeware. The furniture is durable and crafted for comfort. The store also offers a diverse selection of bookshelves and wall decor.
EQ3
Located in the Deerfoot Meadows Mall, EQ3 of Calgary is a unique and stylish showroom where you can choose from modern and unique options. The store also offers custom upholstery options. You can personalise your sofas with your preferred materials and finish to complement your home's decor.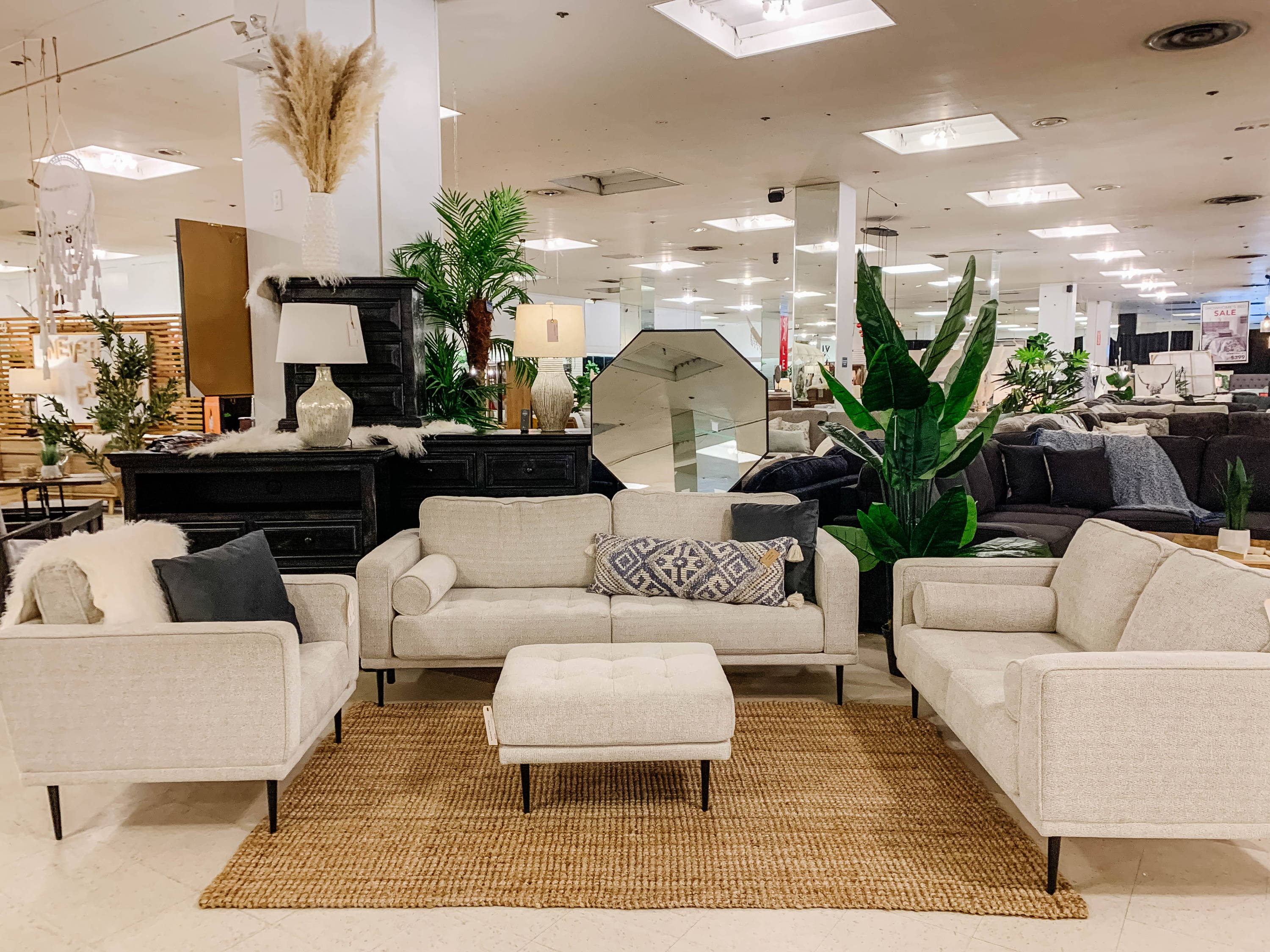 You can customise your sofa at EQ3, where their knowledgeable sales advisors will assist you with the entire process. They offer many different types and designs of furniture, and they deliver your new furnishings to your doorstep. You can even use their live chat feature to speak to a sales advisor who will discuss your needs.
If you are looking for a unique and modern sofa, EQ3 of Calgary is the place to go. You can find a selection of the finest furniture locally and even customise your sofa to fit your style and your budget. The company offers a wide range of options and is committed to making their furniture last a long time.
The owners of this store are passionate about the community. Their products are made with top-notch materials and will make your home a centrepiece. In addition, they have a large selection of rugs and wall decor that will make your home a comfortable place to spend time. They also offer bookcases and a bookstore with a large selection of books. Their mattresses are durable and comfortable, and they will provide you with a good night's rest.
La-Z-Boy
If you're in Calgary and looking for sofas and other upholstered furniture, you may be interested in visiting a La-Z-Boy sofa store. The company is a large American company based in Monroe, Michigan, and employs more than 11,000 people. Its products are distributed and manufactured in North America, as well as Mexico and South Africa. It holds US patents on more than 200 mechanisms.
Bondar's
Bondar's is a family owned and operated business with over 60 years of experience providing high-quality furniture to the Calgary community. They have a great selection of traditional and contemporary styles, as well as top-notch customer service. Whether you need a sofa for a living room, bedroom in Calgary, or family room, you can find the right furniture at Bondar's.
The family-owned store is the largest in Calgary. It features more than 25 manufacturers and designs. The furniture is crafted to last and is durable. The staff is courteous and helpful, and they can help you find the perfect design for your home. They also offer home decor products such as rugs and wall decor. You can find a variety of mattresses in their store. The mattresses are long-lasting and will give you a comfortable night's sleep.
Expand Furniture
When you're looking for new furniture, it's important to choose a store that has the designs you're looking for. In Calgary, many of the homes are small and don't have a lot of space, so it's crucial to find the right type of furniture to fit the space. While most furniture has only one purpose and can make small spaces feel cramped, Expand Furniture has many options that will help you maximise space in your home. Not only will these items provide you with the functionality you need, but they'll also add aesthetic appeal.
The Showhome Furniture store offers custom-styled home decor products and 100% Canadian-made products. You can also find rugs and wall decor that will make your home look more luxurious. The store also features a large selection of tables and chairs for all of your needs. You can also find beautiful and durable office furniture at affordable prices.
If you are looking for the best prices on furniture, wait for discount days and use coupons. Most stores will match online prices. You can also look for floor sample sales and closeouts. While these sales aren't available at every time, you can always take advantage of the opportunity to save money.
Show Now at Showhome Furniture
Calgary's number one spot for Calgary sofas. If you're looking for Calgary furniture stores, look no further than Showhome Furniture. We offer the best selection of Calgary sofas and other furniture pieces in the city. Here are five reasons why you should shop at our store: We have a great selection of Calgary sofas. We offer competitive prices on all of our furniture pieces. We have a knowledgeable and friendly staff that can help you find the perfect piece of furniture for your home.4. We offer delivery and installation services for all of our furniture pieces.5. We have a 100% satisfaction guarantee on all of our products.