July 27 2021
Picking The Perfect Rug
A carefully chosen area rug is one of those items that really can pull a room together in the perfect way. It is also a great way of changing the style and feel of a room without a lot of expense. With so many different options you are sure to have fun with rug shopping as long as you keep a few important design tips in mind.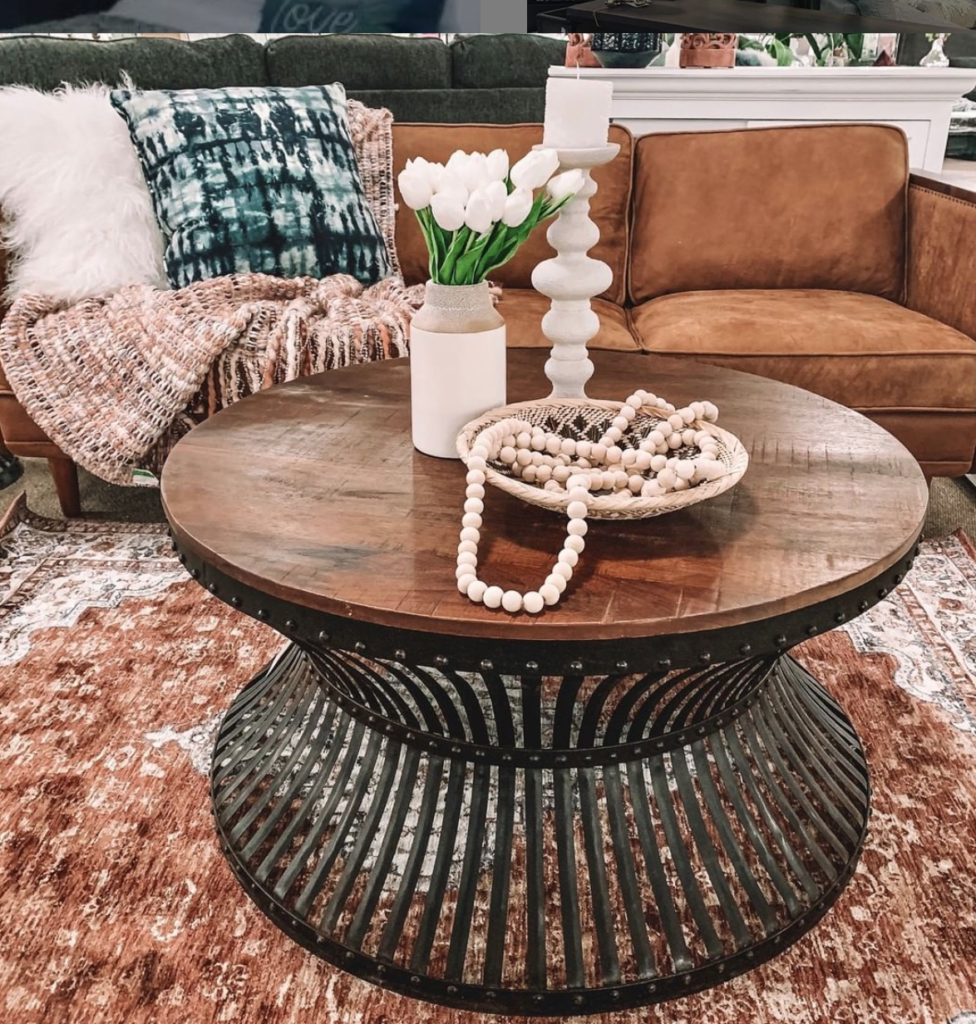 If you are at all uncertain or would like help in choosing a rug, or any design need that you might have, feel free to contact us. At Showhome Furniture we specialize in helping our clients pick the perfect product for their home. We also offer a free one-hour consultation for our clients where we help you deal with whatever design issue you might have. Please call us (403-460-8114) if you would like our help or click here to book your schedule.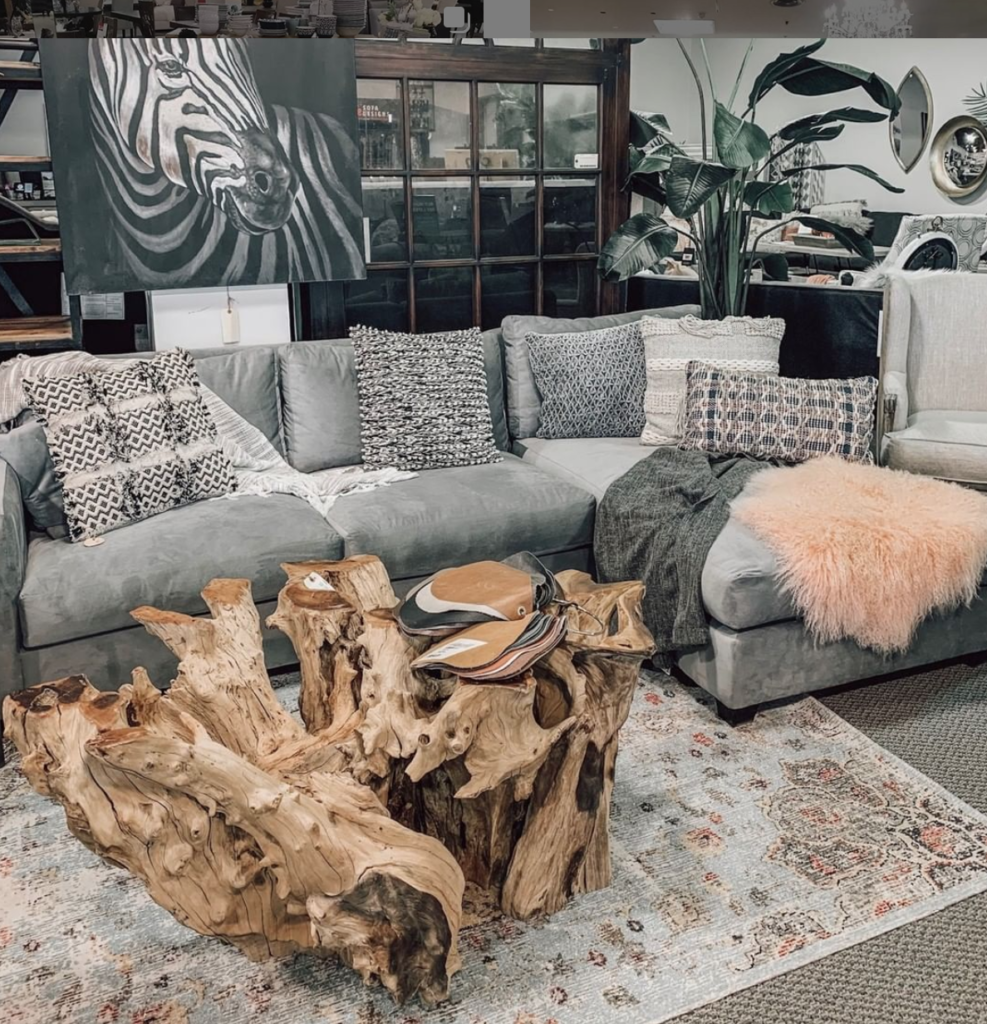 First, consider your budget. It is important to choose a rug that is the best quality that your money can buy. It is worth going rug less for a short time to save for a rug that will withstand the traffic that you will definitely put it through.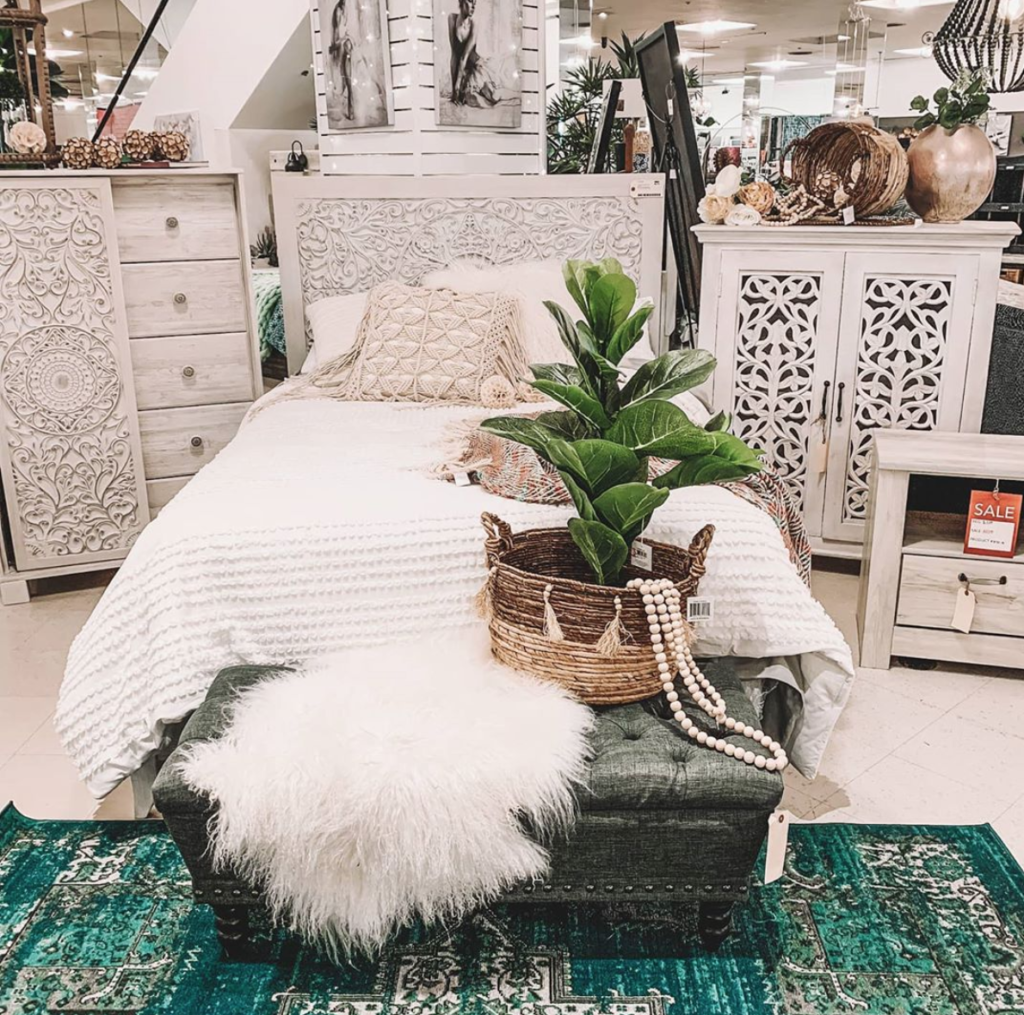 Next, in choosing a rug consider the size of the room that you are putting the rug in. Choose a rug that is about 2 feet smaller than the shortest wall. In hallways, you should see about six inches off the floor.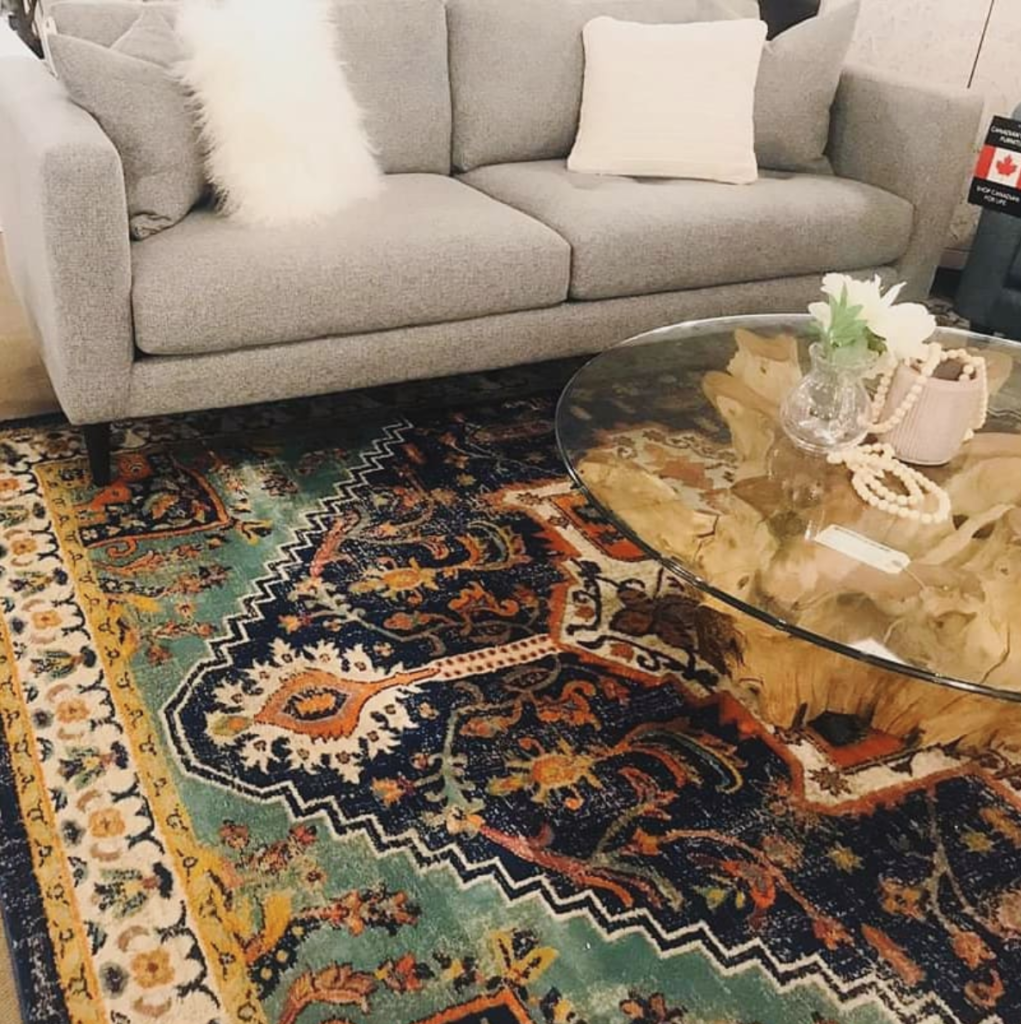 Rugs are fun because they do not have to be a certain shape or size. Our cow rugs are very popular under coffee tables and at the foot of a lounge. Our larger rugs are great to go under beds, dining room tables, and pretty much anywhere you can think.
You can choose a more neutral rug to soften the look of your room or a rug that has pops of color that adds interest to your design.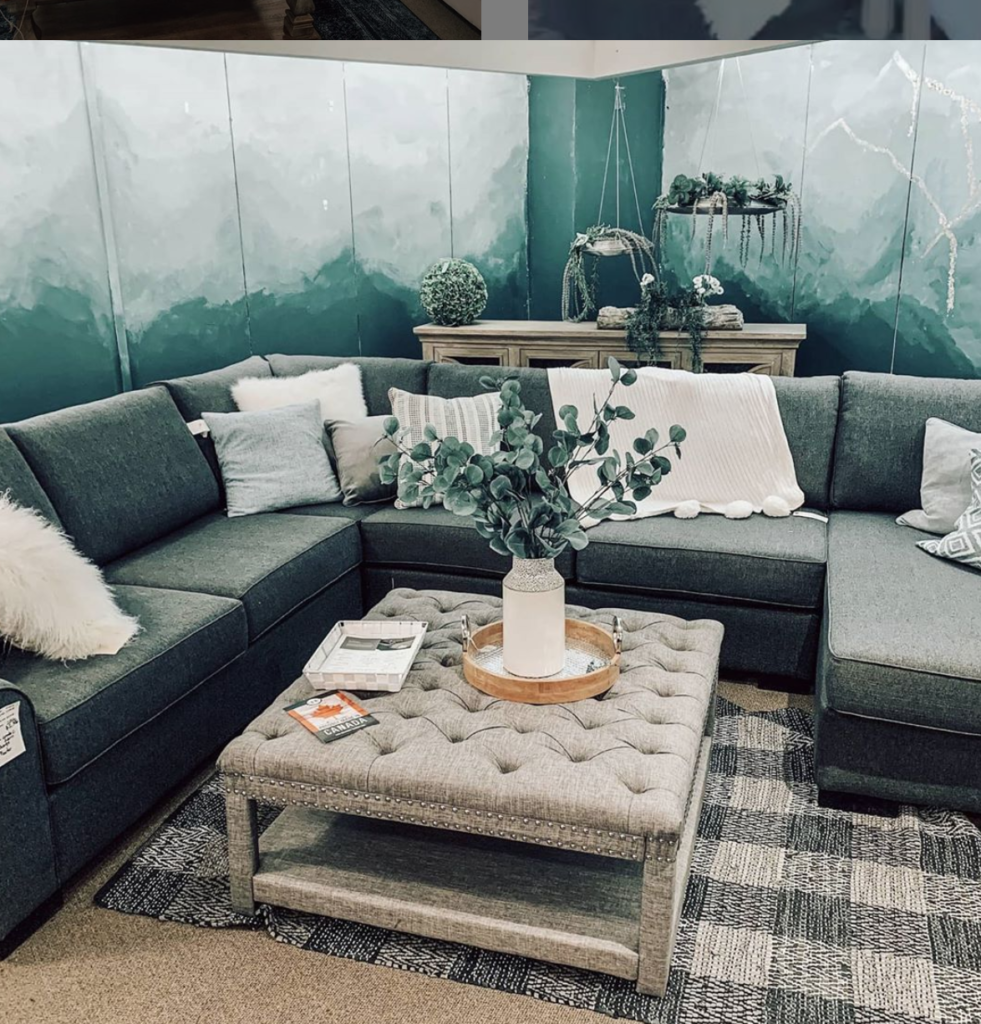 Rugs are so important to a room design. They add an extra layer of texture that draws your eye in more and excites your brain. Rugs are comfortable. They add cushion to your feel and are great to sit on. The warmth of a rug is great for offsetting hardwood, cement, or tile floors. The add an artistic flair to whatever room they are incorporated into.
So hurry in and visit our 70,000 sq.ft. showroom located at North Hill Centre to see our wide collection of rugs, furniture and home decors. Hundreds of beautiful rugs in all sizes await you!