Having a new Calgary sectional sofa can make a huge difference to the look and feel of your home. Whether you're furnishing your living room or your bedroom, you can find some great designs that will fit your lifestyle and budget. You can find stylish designs at a number of stores, including Showhome, Pottery Barn, BenchMade Modern, AllModern, and Burrow.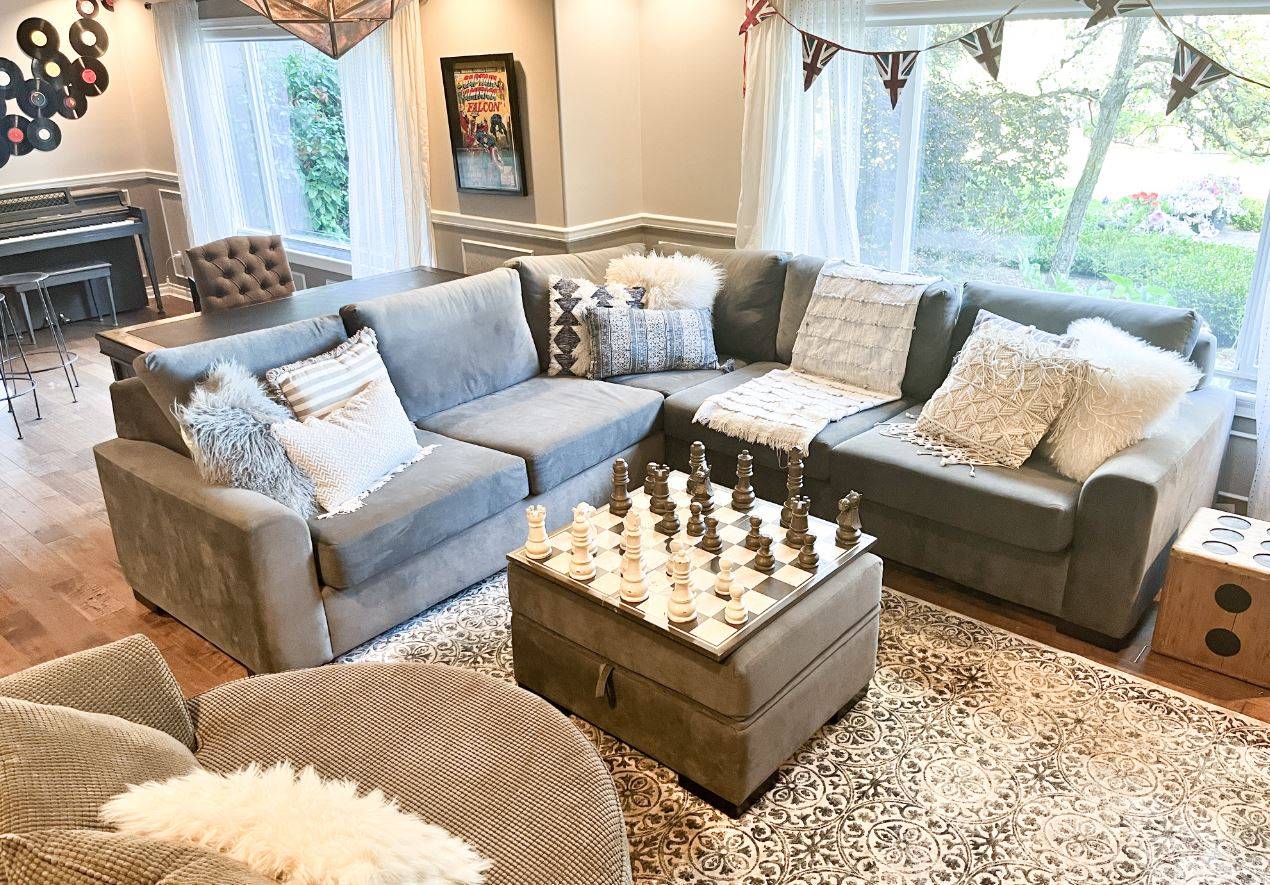 SHOWHOME FURNITURE
Showhome is the perfect place to shop for your new sectional sofa. The selection of high-quality furniture is sure to meet your needs and budget. It offers a wide variety of styles and colors to choose from, so you can find the perfect piece of furniture for your home. Plus, it has affordable prices making it easy to furnish your entire home without breaking the bank.
Showhome features the most recent modern furniture, such as dressers and chests. They travel the world to bring you amazing furniture and accessories at reasonable costs. Showhome furniture is committed to bringing you the greatest and most recent trends in the world of Calgary dressers, furniture, and accessories. Showhome Furniture aims to supply you with the greatest items at the most affordable rates by curating a range of high-quality international designers.
The best furniture store in Calgary-Showhome Furniture provides quality furniture at an affordable price, and Showhome became the go-to source for all your home furnishing needs. It is committed to providing excellent customer service and helping you find the perfect piece of furniture for your home.
The best in Calgary furniture store is Showhome Furniture that have sold many of custom sectionals in Calgary and would love to make your dream sectional become a reality. It is located at North Hill Center.

ALL MODERN SOFA
Whether you are furnishing a small or large living room, you need a sectional sofa that will provide you with comfort and style. Luckily, AllModern has a wide variety of sofas to choose from. The most popular ones are L-shaped, but you can also find ones in a U-shape.
You can find sectional sofas of various shapes and sizes, but most come in a 78-88 inch range. You can also find them in left-facing and right-facing styles. Some even have a chaise.
The Ledger sectional is a sleek design based on the popular Chesterfield sofa. It comes in three leather and twill options. It also features wood grain panels, springs, and a full U-shape.
AllModern sectionals are made in the USA, and they're handcrafted. They're available in a variety of colors, from earthy tones to bold shades. Some feature block-style tufting, two bolster pillows at the arms, and tapered walnut-stained conical legs.
AllModern's Ledger sectional is one of the best-looking pieces in the store. It also steals the show in a mid-century-style living room. The sleek design is accompanied by a sturdy hardwood frame and removable cushions.
The Mercury Row Nostrand Sleeper Sofa is another compact choice. It's made from a sturdy hardwood frame and folds down to create a sleeping space for two. It's a great choice for a small home.
There's no shortage of sectionals at Wayfair. Their sectionals range from basic three-seat sofas to oversized, leather options. They also have a large selection of other types of sofas, such as modular pieces.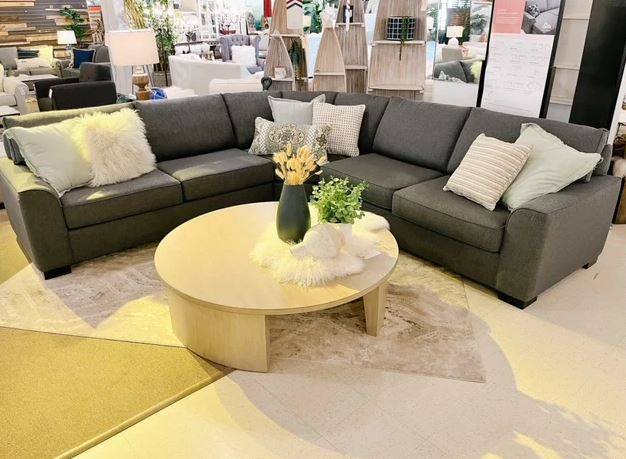 APT2B
Designed for smaller rooms, the Apt2B latest sectional sofa is an ideal choice for apartments. This modular piece features a solid wood frame and high-density foam cushions. The cushion covers are removable for easy cleaning.
Apt2B furniture is built to last. Many of the pieces are made in the United States. They also offer a lifetime warranty on workmanship. The company's upholstery collection offers an extensive selection of customizable fabrics.
Apt2B offers hundreds of different size and configuration options. For more customized pieces, the turnaround time is a few weeks. This allows customers to customize their purchase to fit their personal style. The sofas are available in dozens of fabric options, including velvet and other fabric choices.
The company has a reputation for quick shipping. Most of the items are shipped in 3-5 days. The company also offers white-glove delivery services. In addition, the company provides a 100-day trial and return policy. This allows customers to return items if they are not satisfied. However, the company charges a minimum 15% restocking fee for returned items.
Some of the more negative reviews are based on isolated shipping issues. The company requires customers to note any imperfections on their shipping documents. It also does not cover damage caused by the customer. However, Apt2B has excellent customer service and will send replacement pieces free of charge if the original item is damaged.

LEATHER SOFA MIAMI
Whether you're looking for a new sofa for the den or a stylish conversation piece for the living room, there is a leather sectional to suit your taste. The best part is that they are available in a variety of styles and configurations. A leather sectional is a good investment for your home or business because they will stand the test of time and provide a warm and cozy place to relax for years to come.
A leather sectional is also a nifty way to bring the interior of your home together. Plus, the plush material makes sitting down even during a downpour a cinch.
Fortunately, the Miami Sectional is available in a variety of leathers and microfibers, so you're sure to find the perfect match for your home or office. Whether you're looking for something for the kids or a modern focal point for your living room, the Miami Sectional has you covered.
The best part is that you can find a leather sectional for a price you're sure to like. In fact, you'll probably be able to pick one up for less than a tank of gas. The Miami Sectional is also available in a variety of configurations and colors, so you're sure to find something that will suit your tastes. Whether you're in the market for a new couch or just looking for a new piece of furniture to complement your existing decor, the Miami Sectional is sure to impress your guests.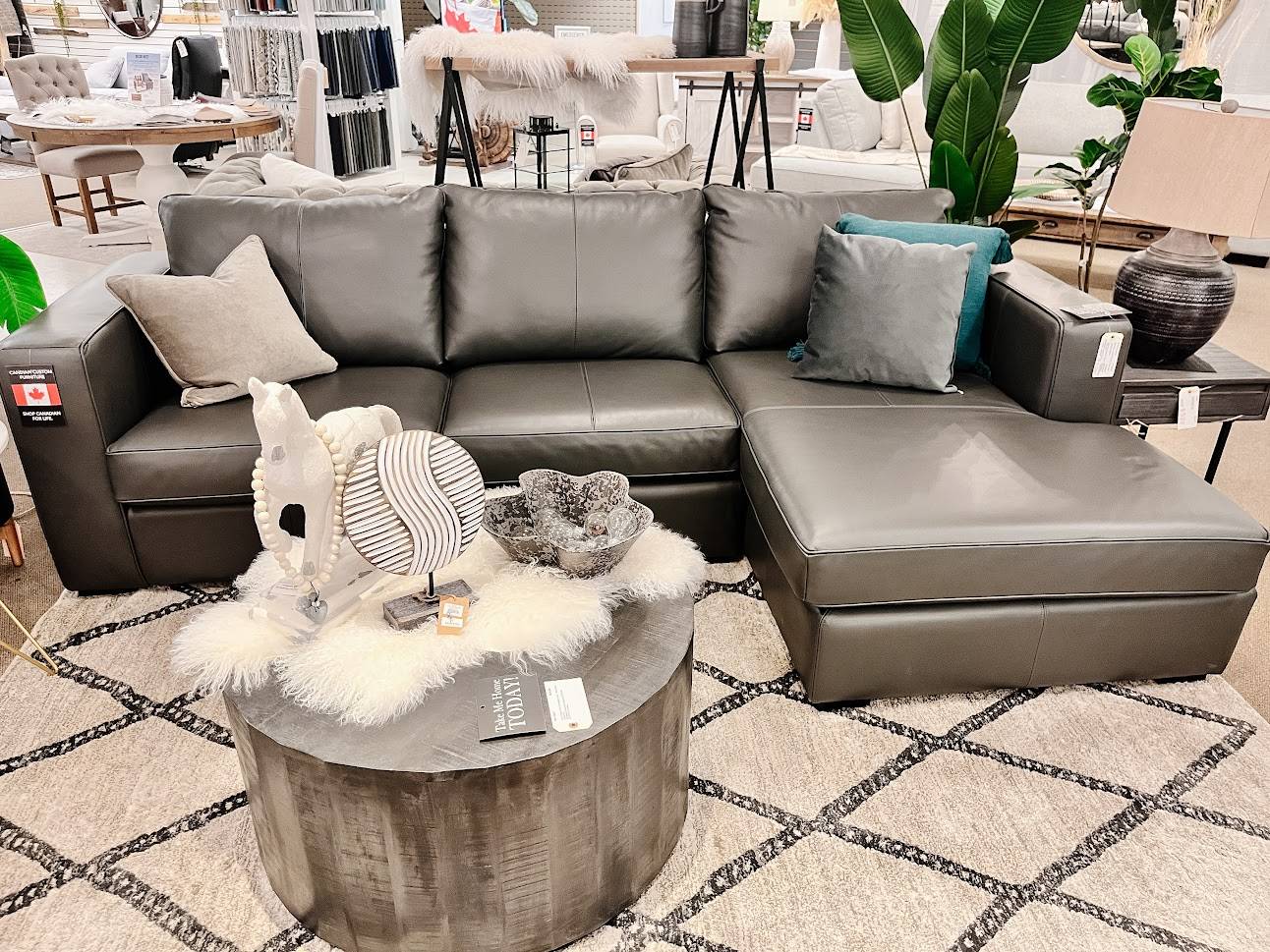 POTTERY BARN
PB's latest sectional sofas offer a plethora of functional design choices. These pieces have everything you need for comfortable lounging and entertaining. They can be configured to fit almost any home's dimensions. They are also a great way to give your room a touch of sophistication.
For the PB fan on a budget, the Small Space Sectional is an excellent choice. It's available in three, four, and five piece options, and comes in a variety of colors. You can choose from traditional black or brown, or go with a white, gray, or red. There are also ottomans that match the comfort factor of the sofas. These can be leather or faux fur. You can even opt for a distressed trunk accent to complete the look.
The tallulah upholstered sofa with reversible chaise is the perfect choice for a small space. It features Euro-style side pillows and nailhead trim, as well as a reversible chaise for two. The PB Air Square Arm Upholstered 7-Piece Sectional is also a nice option, as it features a sleek, square-arm design and down-blend cushions for a plush feel.
The most notable feature of the PB Air Square Arm Upholstered 7-Piece sectional is the patented adjustable levelers, which offer added stability on uneven surfaces. There are also a variety of other features to consider. The Buchanan Square Arm Upholstered 3-Piece Sleeper Sectional with Wedge is a versatile sleeper that is also easy to match.
BENCHMADE MODERN
Buying sectional sofas can be an expensive proposition. If you're looking for a high-end piece that can last for a decade or two, look no further than Benchmade Modern. They offer a range of sectional styles and fabric options, with a focus on sofa beds and mid-century modern designs.
Benchmade Modern offers three types of payment options: a three-month, six-month, or twelve-month plan. They also offer free shipping and a 100-day trial period. If you choose to have your sectional delivered curbside, the price goes up.
Sectional sofas can be a great choice for defining a program in a larger room. They usually range in size from 78 to 88 inches. They may also come with a lifetime warranty. They're usually customizable, and can be made in various colors and materials.
Benchmade Modern offers a variety of sectional styles, from classic sofas to modern and on-trend designs. They also offer custom furniture, so you can order exactly what you want. You can even find coordinating chairs, ottomans, and lighting.
They offer a variety of fabric options, including 85 colors and materials. They also offer a free swatch kit. You can choose the fabric you want, and then they'll have it shipped to your home. Then, you can assemble the sofa in your home.
Benchmade Modern also offers a variety of customizable options, including custom lengths and leg styles. You can also customize your sofa's seating arrangement and even its corner placement.
BURROW
Whether you're looking for a sofa for the living room, bedroom, or office, you'll find a wide selection at Burrow. This innovative furniture company has taken the classic deep-seated overstuffed sofa and given it a modern twist.
The Burrow Nomad Sectional is designed with comfort and style in mind. It features three layers of foam and internal fibers for support. You can also add different cushions, armrests, and even different legs for a customized look.
The fabric on the Nomad Sectional is made from a tightly woven olefin fiber. This material is comfortable and easy to clean. It also has a built-in USB outlet. The legs are available in shiny, plated steel or responsibly forested wood.
Burrow offers free shipping on all orders. You can also get free replacements and repairs. The company has a 30-day free trial period. You can also request free swatches.
Burrow couches are easy to move around your home. You can assemble them yourself in just a few minutes without the need for tools. Burrow sofas come with a one-year warranty.
Burrow also has a variety of furniture, including sleeper sofas, ottomans, and chaise lounges. They're also launching a new line of rugs, coffee tables, and shelving. This new line of furniture will be available this fall.
Burrow is a direct-to-consumer furniture brand that offers high-quality, stylish, and durable pieces. Burrow has furniture that is easy to clean and expandable, which means it can be easily moved from home to home.