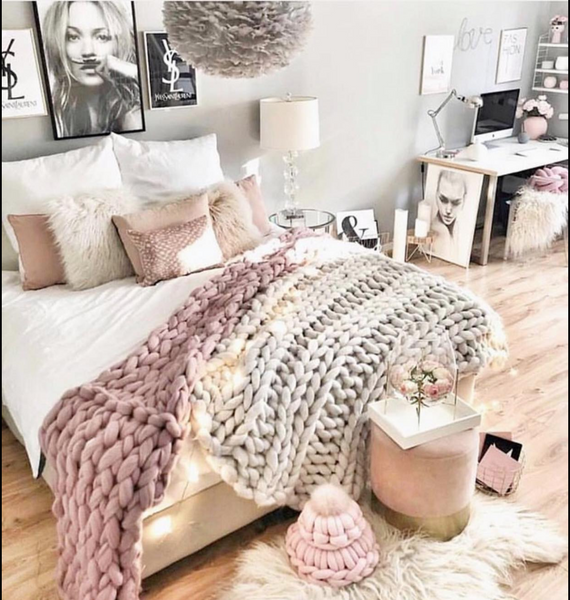 May 02 2020
10 Tips For Keeping Your Cool During Covid-19
Are you stuck at home with kids and wondering how you can keep your cool during this time of social distancing? Me too! In fact, I've got a bunch of them and sometimes it's hard to stay positive and kind when we are sharing such close quarters. Here are my tips for keeping your cool during self isolation.
It's hard enough to parent, but with all the anxiety surrounding COVID-19 it's become even more difficult.
1. Don't take their school too seriously- Honestly, they are going to be okay, and if making them do all their schoolwork every day is causing added stress on your relationship, re-evaluate what is really most important~
2. Try to mimic good behaviour and positive affirmations when discussing COVID-19. For example instead of saying 'did you hear how many people are dying?' You might try saying 'Did you see how many countries are successfully containing the virus?' Or instead of saying 'wash your hands, you don't want to get the corona Virus' try saying 'Wash your hands, because we want to stay safe and healthy'. Focusing on the health and safety puts thoughts of safety and health inside those impressionable minds and will go a long way in helping them process this experience.
3. Have fun together! Dance, sing, eat together, watch movies together, go on walks together, make crafts together. This chance to be together can be a HUGE blessing for your family, take advantage of it!!!
4. Get some new toys- magnetic blocks, kinetic sand, building blocks, new games, or puzzles can all be ordered online and make time at home more fun!
5. Invest in Books- Ordering books online, especially used ones, can be super affordable and offer lots of hours of healthy time spent in reading for your kids.
6. Let them Skype, zoom, or FaceTime their grandparents, cousins, and friends- Staying connected is VITAL during this time of self-isolation. Now is a great time for your kids to spend some time talking to the people they miss the most. Especially older at-risk loved ones.
7. Learn something new together- This is an amazing time to learn to sew, or cook, learn a language, practice a song, or play an instrument TOGETHER! You are being gifted valuable time with your family that some of us have only ever dreamed of. Use this time to do something together, you will never forget what a blessing this can be for both of you guys.
8. Schedule time for yourself- Being a parent can be challenging. One of the most important things that I make sure I do is schedule time for myself everyday. I put on a learning movie, or send the kids for a walk or a nap and have just a little bit of time to myself. I use this time to nap, write in my journal, meditate, bathe, read a book or do a hobby of my own. If the parents in the home are not happy, it is very unlikely that the children in the home will be healthy.
9. Have a Routine- It's easy to sleep in and stay up late watching Netflix. But your brain will thank you if you create a routine and stick to it. Get up at the same time, do your exercise routine and try to go to bed at the same time. Having a set routine when your kids can expect to wake up, eat, sleep, do school, do chores, and play will help your kids to enjoy each day and know what to expect while they are staying home.
10. Don't worry- I know, as parents, we tend to worry. Worry that they aren't getting enough social time, worry that they are getting too much screen time, worry that our house is too messy, worry that their schoolwork isn't done in time, the list can go on and on and on. But guess what? It doesn't really help anyone when we worry! So choosing NOT to worry is actually going to be a lot more helpful for your mental health as well as your kids!
I get that it's hard to self isolate, but there ARE things you can do to stay healthy mentally and physically! Shopping can also be a fun way to relieve mental health, and with Showhome Furniture Calgary we help you do all your shopping, in exclusive- 1 on1 video chats! Just call our store and we can arrange a session to take you around!! We also offer curtsied delivery anywhere in Calgary for only $99 and $199 in most other places in Vancouver or Alberta.
Showhome Furniture Calgary is ALWAYS OPEN for online shopping! We have people at our warehouse who are happy and willing to take you on a tour and arrange ordering and delivering of furniture during this challenging time. We've got your back, and can't wait till the time comes that we get to meet again in our store!!