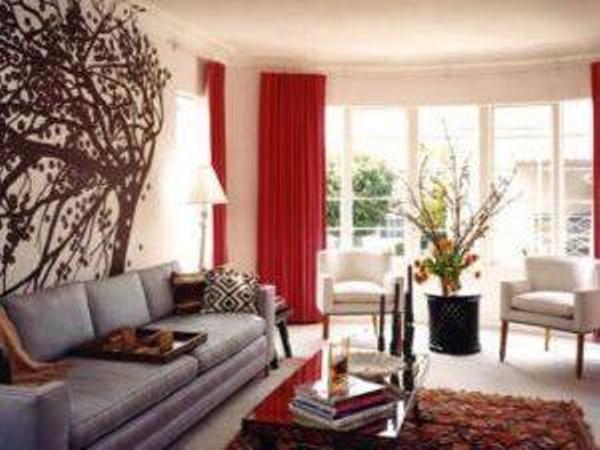 February 14 2018
Affordable Ways To Update Your Living Room
Last week, I did a blog on the trending colors for 2018. Afterwards someone asked for some tips on bringing those colors into their home without breaking the bank. Here are my five top ways of keeping your home looking fresh and interesting without costing you too much time or money, because let's be honest, constantly buying, painting and decorating can be a lot of work!  I should know, since that is my number one job at Showhome Furniture (it is also extremely fun for me!)
First, declutter! You will notice that toot the declutter horn a lot. This is because I have found, especially with kids, that too much stuff often diminishes my stuff all together. I have a rule, if it is beautiful and has a place it is welcome in my home. If it is beautiful and useful, it takes priority over just the beautiful things.  If it is beautiful but does not have a place, then I either get rid or something (remember the one thing in and two things out rule) or I take a picture of the item and do not buy it!
Second, see if you can rearrange your furniture. Sometimes the same furniture in a different location can totally breath fresh air into a room. Remember when buying furniture to always buy a protection plan. At Showhome we have 5 year, no hassle furniture warranty that can be purchased. Make sure to always ask your furniture store if they have something similar.  A good warranty totally takes the stress out of having nice furniture and a family.  
Next, think walls! Is there a wall in your living room that could be painted or covered with some new trendy wallpaper? Often you can find one wall that you can change with minimal effort, and which will totally update the feeling of your home. Both wallpaper and paint is very easy to change, especially if you are only doing one wall. 
Pillows!!!  There is something that says "be spoiled" when I see a couch covered in gorgeous pillows (my kids think pillows are saying "let's have a pillow fight").  Unfortunately, pillows can cost a pretty penny. To save on pillows I make sure I have a few neutral fancy pillows that kinda always stays with the couches, and I accessorize with a few new pillows that compliment the walls, and decor and gives me the illusion that I did a whole makeover.  My mother is an avid pillow believer and she has no problem finding some material she likes with the colors she is trying to promote and whipping up pillow covers for old pillows. With only 4 straight lines to sew, even a beginner can make their own stylish pillows. Local thrift stores also often will have pillows that are high quality and perfect for your room. Even one or two pillows on a couch can really dress it up and help pull the whole living room together.
Lastly I accessorize. I pick the color I am trying to incorporate and then I buy beautiful accessories to go with it. Sometimes I will pick up something amazing at a thrift store (that is still one of our families funnest activity to do) that just needs a repaint. Since spray paint is relatively cheap, I have been known to spray paint small pieces of furniture, candle sticks, jars and other items to help tie in the latest trending color to my living room!
With just a little creativity, anyone can up-date their living room to reflect some of the latest design trends without breaking the bank.  Above are just a few steps to help guide you through that process.
Free tips like this is one of the reason why Showhome Furniture is rated top furniture store in Calgary. Not only that, we also offer Free Design Consultation in Calgary..
If you have any suggestions, or ways you have done this yourself please comment below and let us know!!!