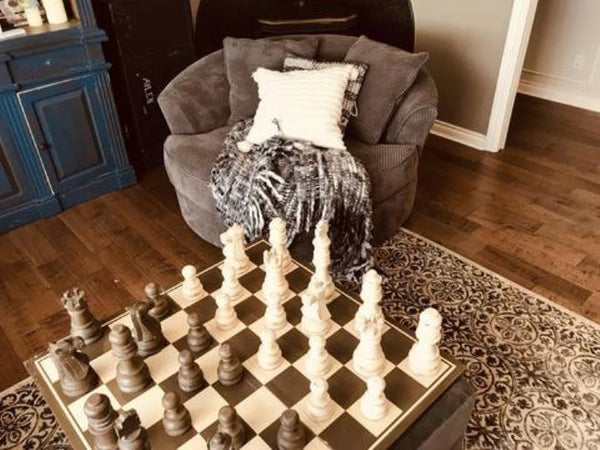 September 29 2018
5 Tips for Making Your Home Feel Cozy
Hello, my friends! Glad to be back in CANADA:) (We have been travelling for 7 months) Comment for a chance to win a 100% Pure Merino Throw!

The cold months are upon us and it's time to focus our attention on creating a cozier home. Here are my five top tips. Hope you enjoy!

A BIG WICKER BASKET FULL OF SLIPPERS
Have you ever been to a friend or family members house only to dread taking off your shoes? I personally hate coming home and taking off my shoes and feeling the cold....yikes!  It's like stepping on ice blocks, it's a chill that cuts right to the bone, and I hate having cold feet and most of the time socks don't cut it. And I am sure my friends feel the same way and we want our friends to stay longer and chat. Well, most of them (wink, wink). I big beautiful wicker basket at the front door filled with slippers is a must. You can pick these up quite inexpensively at the sore or even knit some yourself. So fun and cozy.

TIP #2: LOTS OF COZY THROWS

I am a sucker for throws! I have so many at our home! They are a must have when creating coziness in my home. Adding a couple of deep coloured plush throws for your guests to use over their legs adds and an extra level of cozy while you enjoy your tea. Right now we have the cutest throw on sale at the store. These chunky merino wool throws are gorgeous! They are 5ft by 4 ft and come in grey, cream, white and blue. Reg $229 now on sale for $179. So, great value:)
TIP #3
A COZY WARM CUSTOM FABRIC SECTIONAL OR SOFA
A comfortable sectional or sofa in your sitting room makes everything feel like a warm hug, coupled with the slippers and throws, it's like you are all wrapped up in cozy comfort. Showhome specializes in custom sectionals and sofas. So, no matter your space we have you covered. You can also choose from over 200 different fabrics. Each one lovingly made in CANADA.
TIP #4 CANDLES, CANDLES CANDLES 
The smells of fall: the smell of the leaves in the air, the fresh crisp smell just before the frost thaws in the morning. Alright, that last one might not bring you the warm fuzzy feeling, but it reminds you that winter is just not here yet. There are different candles that can create that wonderful feeling that can continuously remind us that there isn't any snow sticking to the ground yet. The right candle can accent a sitting room in just the perfect way, creating the smell of fall in your house helps keep that cozy feeling all the time.

TIP #5 A BIG WOODEN TRAY FULL OF FALL TREATS
Colours of the fall are ones that tend not to stick around long enough for us to really appreciate. Autumn never seems to last that long, it's as if you blink and the beauty is gone. A big wooden tray full of candles, pine cones and interesting accessories on the coffee table. Showhome furniture is full of cool unique accessories and home decor. Big wooden trays, metal trays, all sorts a treasures await you when enter our store. You can also use your Showhome Furniture accessories for that one empty shelf you have on your bookcase. Sunflowers with a mix of acorns and hints of greens is a way to remember just how beautiful this time of year can be. It's something that you can look at and feel a cozy warmth that feels like the fall sunshine.
EXTRA TIP #6 FUN GAMES AND CARDS 

Ok, guys I'm so excited for this last tip. I love easy games I can play with the kiddies. Banana grams, UNO cards and Jenga blocks! Super easy and fun! Or you could big and get one of these huge chess boards sets from Showhome Furniture. Isn't this adorable!
There are two seasons that never seem to last that long anywhere in Canada, and when you live in the city it seems to go even faster. Bringing in the cozy warm colours, smells, and comfort into your home can allow the beauty to last just that little bit longer before we get into the chill of winter. (In that case, just give everyone a parka who comes over, it might be a cold one!)
When entertaining I have found guests begin to want the comfort of things: a warm cup of tea, sitting on a comfy sofa and snuggling under your favourite plush throw. Light some candles, explore fun accessories on your tray and enjoy this wonderful season.


Thank-you friends for reading. Remember we have a special CHUNKY THROW CONTEST ON for all who read and comment on our blog:) It's the Showhome way for saying THANKYOU for your support❤️SHF FAMILY