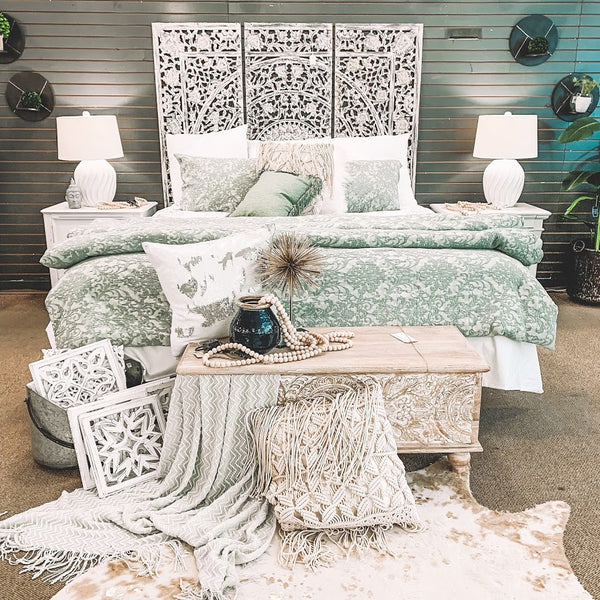 March 10 2021
Five Tips on How to Keep a Comfortable and Accessible Home
My friends. We all can relate to each other through this challenging time we are facing with Covid-19. I know that, personally, this time has added a lot more stress to my life. As 2021 has approached us, I am excited and eager to see what this year brings. We are home more often than usual, so we enjoy having a pleasant and comfortable house. Here are five tips on how to keep a comfortable and accessible home. 

Tip 1: Always have a warm cozy blanket to snuggle up to. By adding

throw blankets

as

décor

benefits you and the room. It makes the room look really comfy, and it makes you feel cozy when you snuggled up to it. Showhome furniture has a lot of blankets and throws on sale that would surely make a great addition to your home.

Tip 2: Always, and I mean always have a great book or magazine at hand. Books or magazines add such a cozy feel to a room. They add a feeling of homeliness to the room. It's incredible to sit down on the

couch

and just read your favourite novel or turn the pages of a delicious looking magazine. 

Tip 3: If you feel like you want to make the room feel and look more fresh, then here's the perfect trip. Add greenery. By adding greenery, you are welcoming the organic and natural feeling. This feeling is amazing. Adding greenery can also add a luxurious touch to the room. As you add more greenery and other items to make your

design

better, you will love it. You can add greenery by adding a plant in the corner or a plant on the

coffee table

. 

Tip 4: Have the one cozy chair. Do you know how every room has that one place that you just love sitting in? If you don't have a place like that, then it's time to make a change. Adding an

occasional chair

or a

swivel chair

can add a nice pop of colour to the room. It also is a perfect place to get comfortable in, and there ya have it. That can become your favourite room in the house. 

By adding what you like adds a unique feel to your

home design

. It makes you love where you live. This can be done by adding an heirloom, a family antique, or hanging some family pictures on the wall. All these elements are great ways to add a piece of you and your family to your room. These items make a room homey and give the room a feeling of comfort. 

Tell us how you keep your house comfortable even during this pandemic. Share it on the comment section below.

You might also like this...