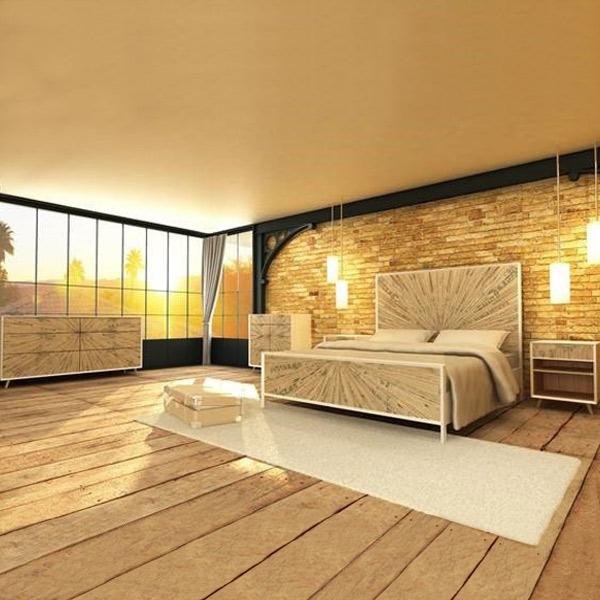 July 30 2019
WHAT WALLPAPER, WHERE AND HOW?
Hey ladies! Better believe me, everyone is able to hang wall paper and you don't necessarily have to be a pro. And I can prove it.
Among other things (that can be quickly searched on https://showhome-furniture.com), wallpapering is surely one of the most affordable ways to refresh a room and bring in new colors and freshness. Yet, there are some things to consider before going to a specialized store and choosing both wall paper, attendant tools and materials (which there are few, don't be scared).
I'm really excited to talk about wall paper as there are so many different types, and it's a fresh ground for those looking for something new and nice. So, ladies, let's get started!
Vinyl wallpaper is the most popular option owing to its versatility. It's easy to install, easy to remove, and what's important, easy to clean.
Solid sheet vinyl is the most durable option due to its thickness. Besides this type of wall paper is easy to clean, too.
Vinyl coated fabric wall paper is a wonderful choice for a sitting room or a dining room where the texture is a key element of interior design. Vinyl coating is perfect for high-humidity environments like bathrooms, laundry rooms, and kitchens.
Non-woven wall paper is a completely vinyl free option, and that's a great choice if you're sensitive to environmental conditions.
Easy-walls wall paper can be cleaned easily, and at the same time, it is breathable. So you won't need to worry about mold. This type of wall paper usually comes with a pre-applied adhesive, so its installation or removal is a kids' stuff.
With pre-pasted wall paper you won't need to buy any adhesive at all, because it's already on the wall paper. The glue is dry and just needs to be activated by wetting the back of the wall paper
Grass cloth is woven highly textured wallpaper made from purely natural components.
As you can see, there's a pretty wide range of wall paper. But these are just technicalities. Let's discuss the most interesting matter - styles and patterns of 2019.
Floral designs are out of time, and you can freely use those in decorating your house. They give a room a sophisticated and romantic accent, and, by eye, add up some more space. Check this out for some floral designs: https://showhome-furniture.com/search?q=floral
3D panels and geometric patterns are a good choice for those seeking creativity. You will never be bored with those, I tell you. They do create cleaner lines in your interiors. It's recommended to use such wall paper in bedrooms and entryways.
Bold metallic wall paper will help you to pour up some splendor and luxury. It will perfectly combine with all interiors (silver for modern, gold for vintage).
However, if you're up to something really unique or just don't want your room to be too bright – then wall decals are just what you need. They will enable you to keep to a mild palette, yet add some contrast. In addition, decals may be whichever print you like and you're not limited here. Plus, they're not so difficult to install.
Don't you love all the options, ladies? As for me, I would try all of them, no kidding. One after another. Besides, today, it is as easy as one, two, three!
For more design ideas, book our FREE design consultation from our Expert designers. You will love what they will show you and you will also get 10% off ALL our regular priced Canadian furniture.