If you're looking for the best mattresses in Calgary, you've come to the right place. After all, the mattress you choose for your bed plays a crucial role in the quality of your sleep. So, it's important to take the time to find the right product for your needs. Below are a few options to get you started.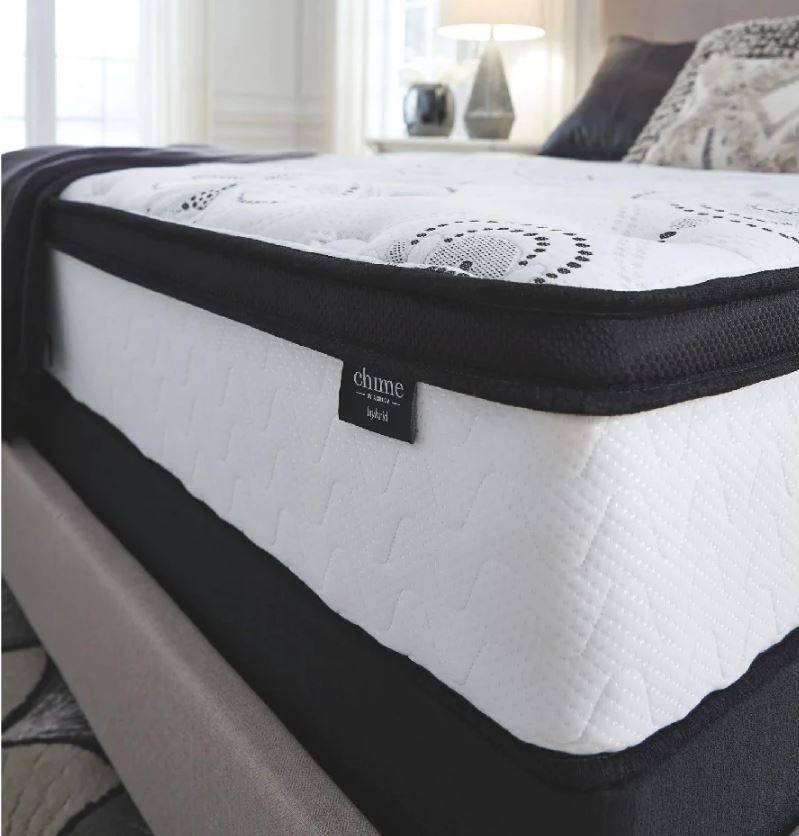 The best furniture store in Calgary - Showhome Furniture's mattresses offer a variety of mattresses from famous brands in Canada for example; a hybrid bed that provides excellent pressure relief and cool sleep. Made with premium foam, it features a pillow top and a number of pocketed coils for extra support. It has a gel-foam layer for cooling, it also uses Tencel to create a breathable and moisture-wicking cover.
Unlike many other "bed in a box" options, the Showhome mattresses provide edge-to-edge support. This is a benefit for couples who want a comfortable bed, you can also easily get in and out of the bed with good edge support.
If you are interested in trying out the Showhome mattresses, you can do so for free. They are constantly shopping around the globe to bring you the latest in style and design, their mattresses are designed to help you get the best night's sleep possible. They offer you the latest brands, helping you wake up feeling refreshed and rejuvenated. Their mission is to help people get a good night's sleep, so they can live their best lives. With their mattresses, you'll be able to wake up each morning feeling rested and ready to take on the world!
Calgary Furniture store - Showhome Furniture has a good reputation for being a high-quality, handcrafted product. Using Canadian-sourced materials, the Showhome is available in a variety of firmness levels. You can save so much on buying your mattress, as they offer full warranties on all mattresses. You can visit their website or visit them in Calgary located at North Hill Centre.
ENDY
Endy is one of Canada's best-selling mattress brands. It offers a 100-night trial period and a 10-year warranty. The mattress is made from safe, hypoallergenic materials and is available in many different sizes.
Endy mattresses can be purchased online. You can choose a mattress in a twin, queen, king, or California king size. They are also available in a soft or firm option.
Endy mattresses are shipped in recyclable boxes. They also come with a removable micro-quilted cover and are machine washable.
This foam mattress is designed to help you sleep more soundly. It is hypoallergenic, free of formaldehyde and mercury. Additionally, Endy's foams are certified by GREENGUARD Gold, which is a stricter standard than CertiPUR-US.
An innovative feature of Endy's mattress is its cooling properties. It is said to release your body heat quicker than conventional foams.
The three-layered construction of the Endy Mattress provides a supportive, durable, and comfortable sleeping surface. In addition, it features a transition layer, a gel-infused polyfoam layer, and a high-density support foam layer.
Recore
If you are looking for a mattress that has great support but doesn't give you too much bounce, you might want to look at Recore. Its high-density base foam is seven inches thick and provides excellent support.
Recore also uses a graphite-infused latex layer that is not only good for pressure relief but also has the added benefit of venting heat away from the body. However, this may not be the best choice for you if you are allergic to natural latex.
In addition, Recore is a little heavier than most mattresses and may feel bulky when unboxed. You may want to take it to your room before opening it.
Another downside is the lack of edge support. The edges may sag or snag if you are heavy.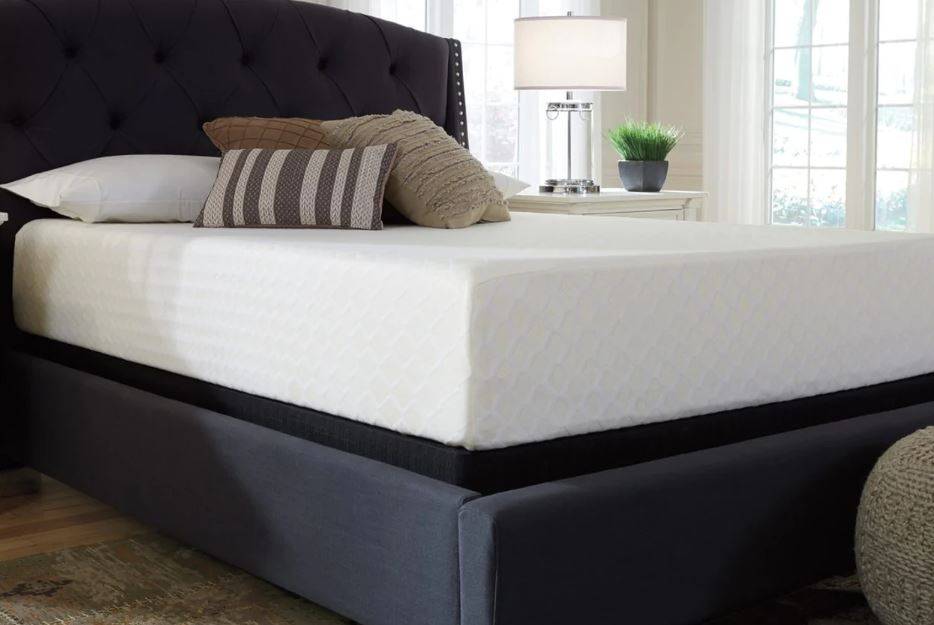 This could make it difficult to move around during the night, that's also a problem if you have a partner who tosses and turns. It doesn't have the airflow of a full-foam mattress.
Graphite-infused latex is also a good choice for someone who wants a cool night's sleep. Graphite has been shown to conduct heat away from the body, so it's a good idea to keep the mattress in a cool place.
Silk & Snow Organic
Silk & Snow Organic mattresses are a hybrid of organic materials and temperature-responsive foams. They are made in U.S. and Canada, where they use certified organic materials for the cover. The mattress is available in three models.
The mattress cover is GOTS certified (Global Organic Textile Standard) and is made from organic cotton. It has a breathable weave that allows air to flow through. This breathable cover is also infused with silver for antibacterial properties.
The top layer is made of a memory foam that provides pressure relief and plushness. The secondary layer is a less cocooning memory foam, which should allow the sleeper not to be stuck in the mattress.
The bottom layer is a pocketed spring coil support system, these coils promote spinal alignment and help isolate motion. In addition to providing support, the coils keep the mattress cool.
The latex comfort layer adds contouring and buoyancy. Some sleepers describe the feel as a "floating" sensation.
The silk & snow organic mattresses come in a variety of firmness levels, with six options on the 10-point firmness scale. Those who are heavier or prefer a firmer feel will want to choose a firmer model. A lighter sleeper might prefer a medium firm bed.
Aurora
The Aurora best mattress Canada has some cool features and is a great choice for a variety of sleepers. It is a hybrid mattress that offers pressure relief and excellent motion isolation.
This mattress also includes a phase change material which helps keep the sleeper cool throughout the night. It is also a very durable model.
This mattress is made of responsive foams and coils that conform to the sleeper's body. This helps prevent the mattress from sinking into the body.
Aurora best mattress Canada has a firmness range of medium. Medium models are best suited for lighter stomach and side sleepers. They will support up to 250 pounds per side.
There are many brands that offer mattresses in Canada, some of them include Casper, Endy, and Zephyr. However, not all of these brands offer delivery to Canada. So you'll have to do some research before deciding on a brand.
Aurora Luxe is a luxury hybrid mattress that comes in three different firmness levels. Each version is designed to deliver the best in comfort, temperature, and motion isolation.
Spartan
The Spartan mattress is a hybrid style of mattress, with several foam layers that adapt to your body. It features an individually wrapped coil system that promotes airflow throughout the mattress, minimizing heat retention.
The topmost layer is made of swirl visco-elastic memory foam, which contours to the shape of your body. This helps to keep your spine in alignment.
The coils are pocketed for extra support. The base is made of high-density foam. These layers reinforce the whole structure, making it more durable.
In addition, the mattress uses a copper infused foam that acts as a temperature regulator, copper has natural properties that help to draw heat away from the body.
The Spartan bed comes with a unique performance cover. This keeps the mattress cool to the touch and is spot cleaned as needed.
Another interesting feature is the Far Infrared Technology, which uses copper to draw heat away from the body. It's a small detail, but it makes a big difference in helping to keep the sleeper cool.
Sleep Country
If you're looking for a new mattress, you should know that you have lots of options. Depending on your budget and the features you need, you can find the perfect bed for your comfort. Whether you're in the market for an orthopedic mattress, foam bed, or a memory foam model; there are plenty of choices out there.
Choosing a mattress can be a daunting task. To ensure you're making the right choice, read reviews. You'll learn about the construction of each product, how well it meets your specific sleep needs and more.
For a little extra comfort, consider a mattress with cooling technology. Some brands, like Sleep Country and Leesa, offer beds that are designed to keep you cool. It's also helpful to find a mattress that can help with insomnia or snoring.
In Canada, you can find a number of mattresses at a variety of price points. Through online, you can shop for a mattress without leaving the comfort of your own home, but remember to check the shipping policies to make sure your new mattress will reach its destination.
Juno
Juno Mattress is one of the best mattresses available in Canada. It has the perfect balance of comfort and support. This mattress has a soft knit cover and a gel foam comfort layer.
It is ideal for all sleeping positions, with an emphasis on budget-friendly value. You can purchase a Juno mattress with confidence knowing that it is made from CertiPUR-US(r) certified foam. The bed-in-a-box mattress arrives compressed, so you should unpack it with the assistance of a family member.
It has two layers of foam, the first being a two-inch layer of cooling gel foam. The second is a 2-inch layer of memory foam. Both are made from durable materials and both provide a firm feel.
Unlike some other mattresses, the Juno Mattress does not have inner springs in its base. Rather, it relies on gel foam and memory foam to absorb vibrations and pressure points.
If you're looking for an affordable mattress, the Juno Bed is an excellent choice. It uses a tried and true design, also includes free shipping to all provinces.