Custom sectional sofa in Canada can be a unique addition to a home. You can choose from a wide variety of materials and colors and even customize the size and style. Many Canadian companies have a variety of options to choose from. Many of them even offer custom leather sofas and sectionals in many different styles and sizes.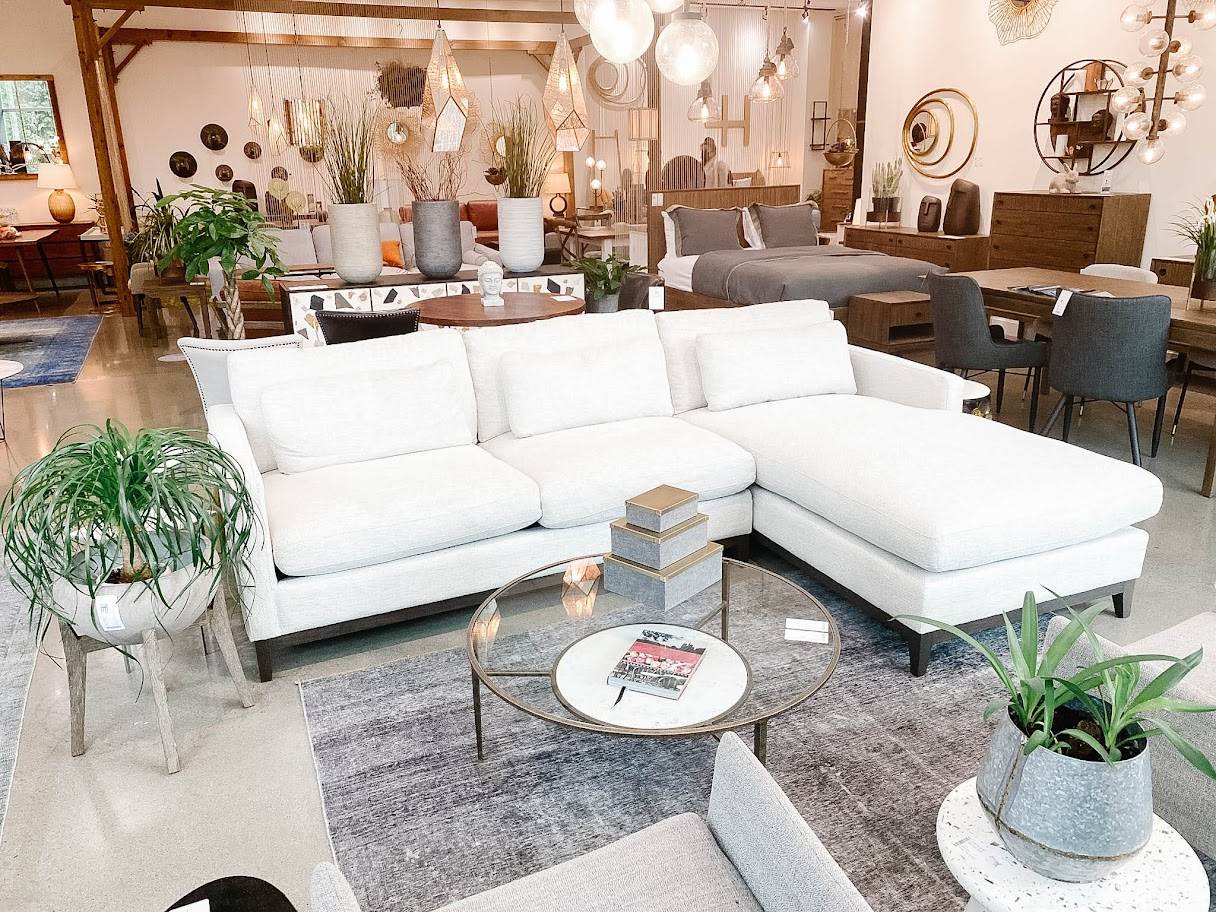 Cozey sectional
If you're interested in finding custom sectional sofa in Canada that are made to fit your unique needs, Cozey is a great place to start. Their sofas are made in Canada and delivered free across Canada. The company's mission is to offer the highest quality sectionals at the lowest price possible.
The Cozey brand offers sectionals and sofas that are durable and easy to clean. Their kiln-dried larch frames are pet-friendly, and their custom-made cushions are made of high-soft foam that maintains their shape. In addition, their sofas are available with additional corner cushions and ottomans for extra seating.
The Cozey custom sectional sofa comes in several different colors and configurations. It is easy to assemble. It also comes in different sizes. One of its best features is that it can accommodate multiple people, and it is versatile enough to meet the needs of different members of the family. It has a chaise that can be attached to either side of the frame, and you can customize it to fit your specific needs.
Apt2B sectional
Apt2B offers a large selection of sectionals. Its products come with a lifetime warranty, a hundred-day return policy, and free threshold delivery. It also has many options for customization. You can choose fabric, leg material, and more. The company's website allows you to order the sectional that meets your exact specifications.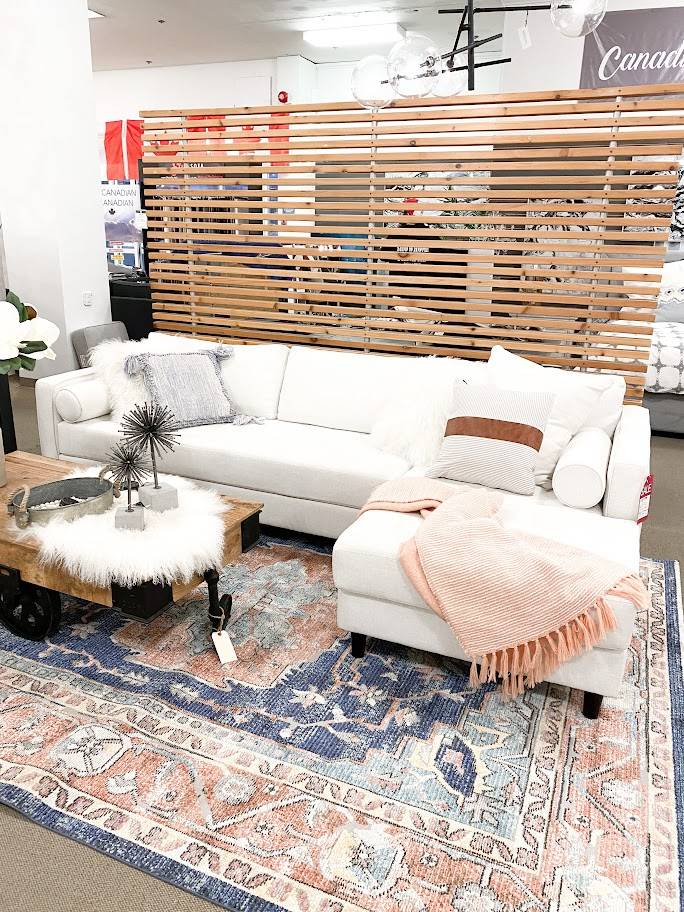 To determine the right size for your home, you should measure the floor space for which you will place the sectional. Make sure to take the measurements of your top picks into consideration. Having enough space to walk around the sectional is essential. You should also make sure that the material used for the couch will not damage the floors.
Apt2B's custom sectional sofa in Canada is available in a large range of materials. Choose from three different base finishes and five different types of upholstery. You can also order a sofa in a reversible style. This feature is a big plus for those who have pets.
Whether you are looking for a modern sectional or a classic sofa, Apt2B offers the perfect style and comfort. They specialize in custom sectional couches and offer free shipping to anywhere in Canada.
West Elm sectional
When you want to buy a West Elm custom sectional sofa for your home, you want it to be of high quality. However, there have been complaints about delayed products and poor communication from the retailer. It's no surprise that this can be debilitating. This is the story of Ashley, a customer who opted to remain anonymous to protect her privacy. She ordered her new sectional sofa and loveseat in August, thinking it would be in stock. Instead, she experienced a traumatic experience.
This six-seat sectional features a simple yet stylish boxy silhouette with tufted backrests and seat cushions. It comes with removable covers for easy cleaning. Its frame is made of medium-density fibreboard. It is also filled with foam, which makes it comfortable and durable. It ships in a box, so it is easy to assemble.
Another place to find a custom sectional sofa is on Amazon. The company offers a wide range of furniture and accent pieces, including eye-catching sectionals. The Aiden sectional is available in eight different colors and features rounded bolsters.
Elegant sectional
The elegant custom sectional sofa is a sectional sofa that features separate pieces that can be arranged in various ways. The pieces are held together with clips or hooks. This sectional is available in five different colors and comes with a matching chaise. The chaise can be placed on either side of the sectional or in the middle, depending on the layout you desire. The sectional has a unique multi-positional split-back design that allows users to recline individually between sitting and lying positions.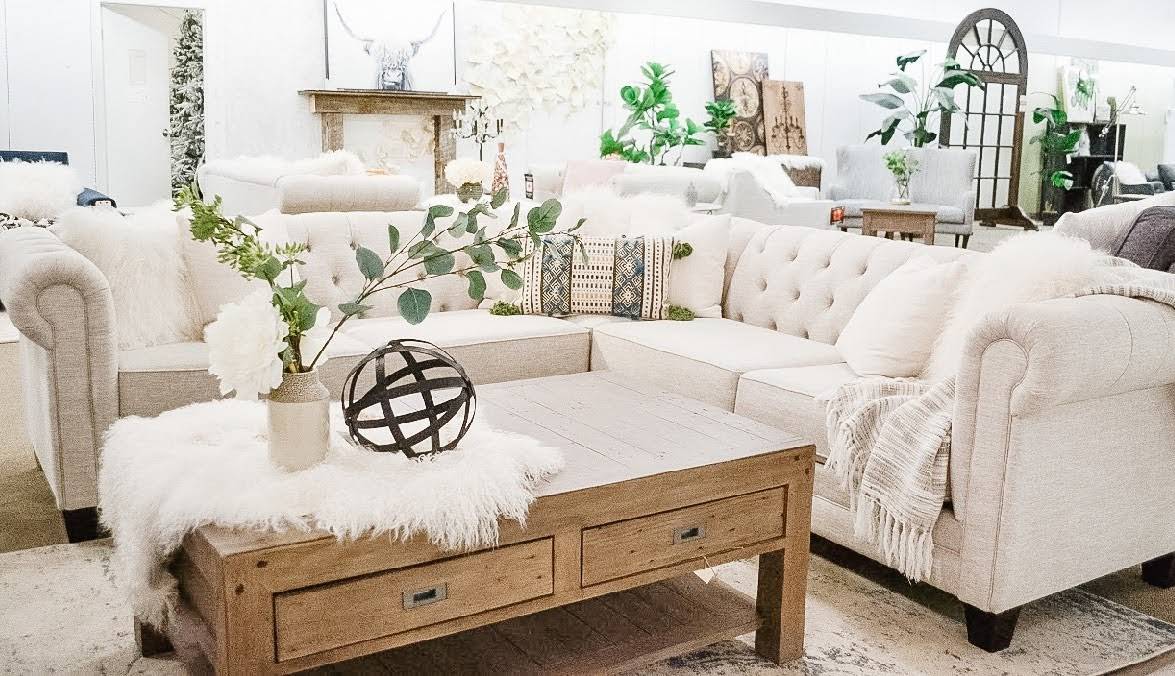 This custom sectional sofa is made in Canada and comes with free shipping to any location in Canada. Its frame is virtually ding-proof and pet-friendly. Its custom-fit chaise can be attached on either side, allowing for greater customization. The couch can be found in five different upholstery colors and three different base finishes that are available in the best furniture in Calgary.
The fabric used for sectional couches can make or break their durability. You can choose from easy-to-clean fabrics like polyester, denim, and canvas. These fabrics are easy to clean and can also be easily wiped clean in the event of a spill. You can even choose fabrics that mimic the look and feel of velvet but are less likely to wear and tear.
Arhaus sectional
The Arhaus custom sectional sofa is a unique and environmentally-conscious piece of furniture. The company strives to create heirloom-quality items, using a combination of sustainable materials and eco-friendly foam. This four-piece sectional sofa features a chic minimalist silhouette, reversible memory foam-padded backrests, and luxurious goose-down seat cushions.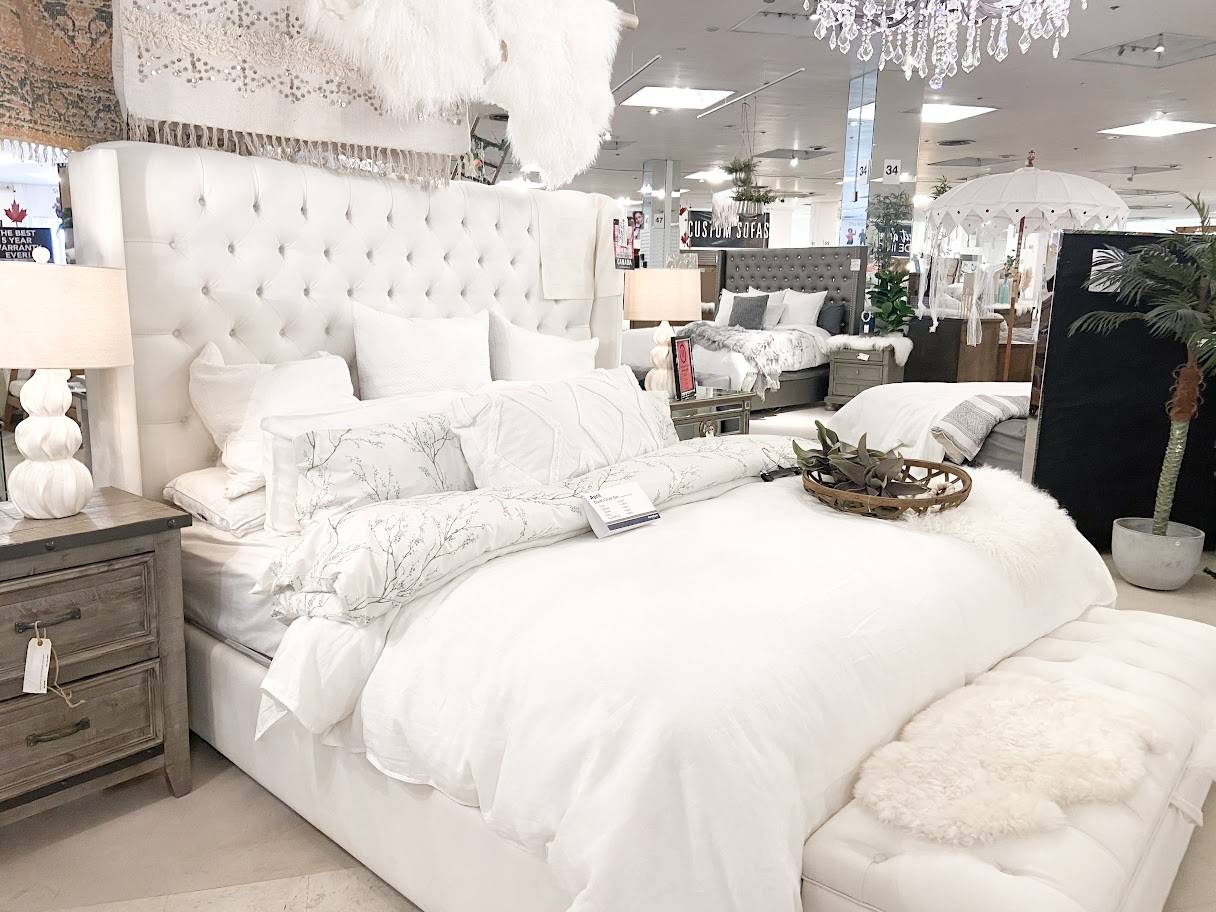 It has a starting price of $1,690 and free shipping throughout the country. The company was created with customer satisfaction in mind, so it offers a wide range of customization options. Customers can choose from large L-shaped and sectional sofas and even add chaise modules for even more flexibility.
When shopping for a sectional sofa, be sure to choose the fabric that suits your space. Some fabrics are easier to clean than others. Stain-resistant fabrics are a great option for homes with pets. The neutral-colored stain-resistant fabric is always in style. If you have children or pets, you may want to select a stain-resistant fabric for your sectional.
Floyd
When it comes to custom-sectional sofas, there are some things you should consider. If you plan to use it for years, you should choose a brand that can withstand years of use. A brand like Floyd uses durable, sustainable materials to build its furniture. This brand also uses a lot of recycled material, so you can be sure that the piece will last for a long time. Floyd also offers a 10-year warranty on its pieces.
The Floyd sectional sofa is designed with modular pieces that can be arranged in a variety of ways. It's intended for a relaxed lifestyle and offers enough room for multiple people. It also features clean modern lines and colorful fabric options. The company, which is based in Detroit, also produces the "Custom Sectional" sofa, which can be customized to meet your needs.
This six-seater sectional comes with movable backrests and square-tufted seats. This sofa is available in a wide range of colors, and the cushions can be customized to match the decor in your home. It is made of polyester fabric, and its cushion inserts are stain-resistant. It also comes with two pillow choices: bolster and knife-edge.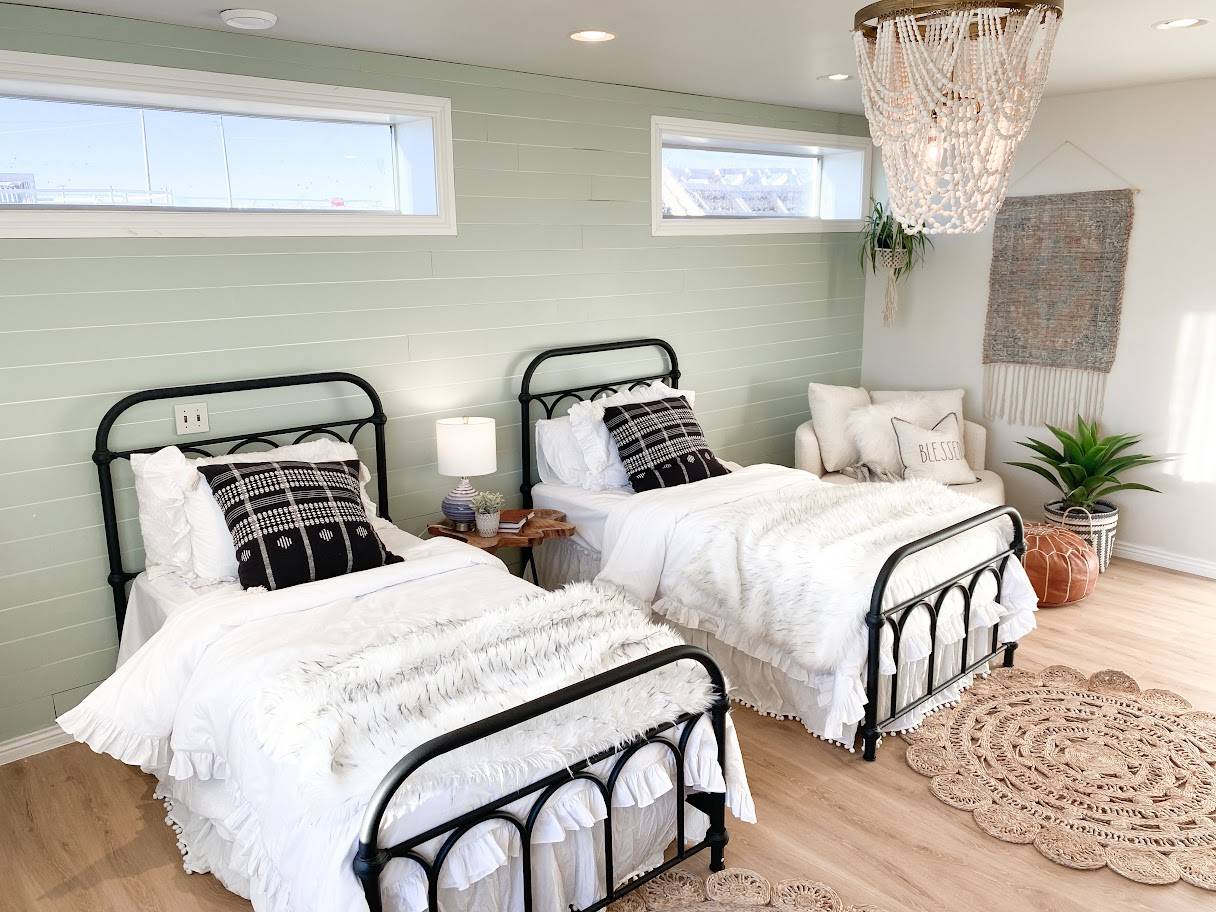 Inside Weather
If you're considering new custom sectional sofa in Canada, you're probably wondering where to get started. Fortunately, there are several options. Inside Weather specializes in custom sofas and offers a wide selection of options, including fabrics, leather, and leg styles. All of their pieces are durable and solidly constructed. Typically, their sofas arrive in less than two months. They also offer free swatches, which take about three days to arrive. Plus, each sofa comes with a 365-day trial, which means you can try the product out before you buy it from a Calgary furniture store.
In addition to custom-made sofas, Inside Weather also offers customizable bases. You can choose the base, color, and type of wood for your new couch. This makes them a great choice for those looking for a more modern look. Plus Inside Weather products are easy to assemble.
Many Inside Weather customers enjoy the process of customizing their furniture. They also enjoy customer service and speedy shipping. However, some customers have complained that their furniture arrived damaged or did not fit in the space they originally intended.