You can find a range of options when it comes to choosing Calgary sofas for your home. You can choose from mass-produced models or custom-made items, which can be a great choice if you want a unique piece that will be perfect for your home. Obviously, custom-made pieces will be more expensive than mass-produced ones, but they will last a lot longer and will be more comfortable to sit on.
CUSTOM-MADE SOFAS ARE MORE EXPENSIVE THAN MASS-PRODUCED MODELS
Custom-made sofas are more expensive than their mass-produced counterparts, but they are well-designed and have custom detailing. They are also built to last. It is important to set a budget before purchasing a custom-made sofa. Every individual has a different idea of a comfortable sofa, so a rough price range should be set before you start looking.
A custom-made sofa in Calgary furniture store - Showhome furniture has variety of materials and is made to order. The price of these items is determined by the number of customizable options. If you wish to add additional modules to the sofa, these will cost more. You'll also pay for some materials. Custom-made sofas are more expensive than mass-produced models, because they are made according to the specifications of the customer.
Standard sofas can cost $1,500 to $3,000. Leather and velvet upholstery are available in mid-range prices. These models are usually larger than budget versions and offer more seating options. They can include 3 or four-seat sectionals and sleeper sofas. The highest-end models can cost upwards of $10,000. They are usually made to order and feature premium materials.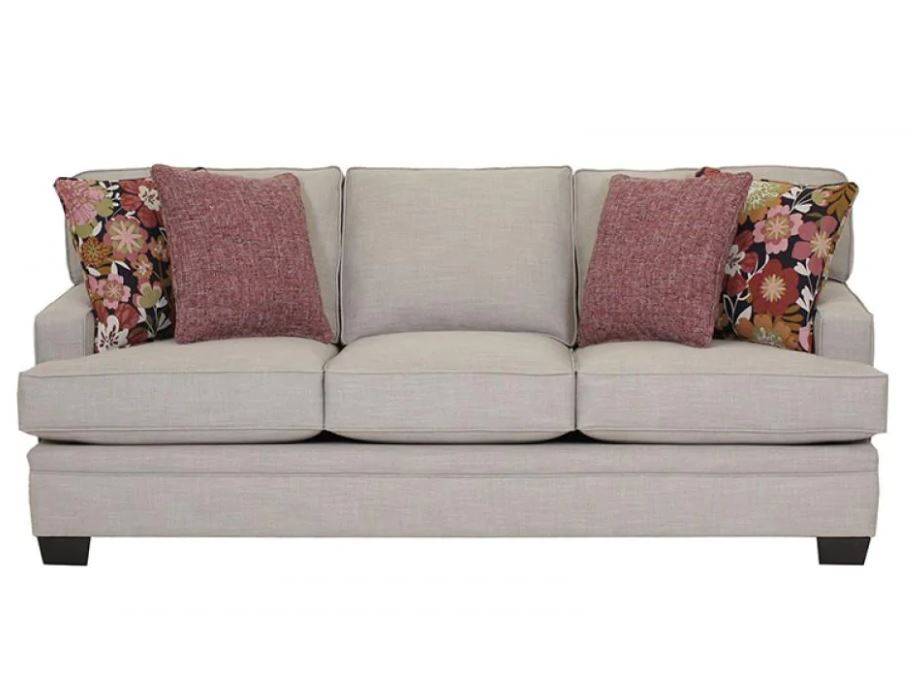 Custom-made sofas can last up to 15 years, which is significantly longer than mass-produced models. They're also more personalized, which is important in a personal purchase. Sofas are a part of your home, and they are the first place you go to after a long day. It's the place where you watch a movie or share conversation with friends.
The leather and fabric that covers mass-produced sofas is not always the highest quality. Many companies choose to use cheaply-made leather in their mass-produced sofas. However, they can be durable and stain-resistant. If you choose to spend the extra money on high-end leather, you'll find a quality piece that will last a long time.
A custom-made sofa can also be made from the highest quality materials. Many mass-produced models use lower-grade materials, and these can shorten their lifespan. However, a high-quality custom sofa can last for decades. The KING steel frame platform used in the Bellaire sofa is an exceptional example of quality and durability. The custom-made model requires a lot more time to produce than mass-produced versions. The steel frame also comes with a 25-year warranty.
THEY REQUIRE MORE TIME AND EFFORT TO CREATE
Custom-made sofas require more time and effort to produce than mass-produced models. They are usually made by highly-skilled artisans who have to dedicate a lot of time and energy to each sofa. As a result, they tend to be more expensive than standard models. If your budget can accommodate custom-made sofas, you may want to consider working with a decorator or local furniture store.
Custom-made sofas are made to suit specific rooms and can be tailored to fit any size and shape. You can choose from an infinite number of fabric options, leg styles, and sizes for your new couch. Custom-made sofas are ideal for small spaces, apartments, or newly-built homes, where limited space is an issue. While custom-made sofas can be expensive, they can be a wonderful investment that will provide hours of comfortable lounging. In addition, they can be rearranged and moved around to suit your changing lifestyle.
THEY ARE MORE DURABLE
Synthetic fabrics are tough, easy to clean and less expensive than natural materials. These fabrics are perfect for heavy-use sofas. Wool, a natural upholstery material, is also extremely durable. It is usually blended with synthetic fibers to increase its stain-resistance and durability. Ask for a sample before making your final decision.
One good way to increase the durability of your sofa is to clean it regularly. You should avoid using harsh chemicals, spray packs, or leather cleaner on it. Instead, wash it in lukewarm or cold water. If necessary, use a mild detergent to clean spills. A linen sofa can hold up to 680 pounds of weight.
Natural materials like leather and linen are more durable. They don't show dirt or stains as easily and tend to look better with age. Leather is also odor-resistant, allowing you to wipe it clean easily. Linen, a fiber from the flax plant, is naturally mildew-resistant, anti-microbial, and dries easily. It also has a wrinkly, relaxed texture, making it an excellent option for slipcovers. Silk is another natural material, but it is not suited for high-traffic areas and needs to be cleaned regularly.
Another great way to improve the look of your house is to buy a quality couch. Ashley Home Furniture, for example, offers both comfortable recliners and high-end home decor items. In addition to couches, the store also carries a variety of chairs and tables. Their durable, custom-made furniture will become the centerpiece of your home. They also offer a wide range of wall decor and rugs. The company's mattresses are also durable and will give you the best night's sleep of your life.
Sofas are an important piece of furniture in any home. Not only do they offer a place for relaxing, but they can also serve as a guest bedroom or a home office. The Calgary area has several furniture stores offering sofas. Some of the more popular stores include Showhome Furniture, Leon, and IKEA.
THEY CAN MAKE A ROOM FEEL ROOMIER
Considering to choose the best furniture store in Calgary-Showhome Furniture will help you to get an ideal sofa like a room has horizontal dimensions, so it is important to arrange furniture in a way that draws the eye upwards. If you have high ceilings, try hanging curtains from the ceiling, which can make the room seem wider. In smaller rooms, use glass tables to add a sense of space. Adding an Ottoman can serve as both a coffee table and an extra seat, while some couches and sectionals in Calgary have storage compartments to keep remotes and snacks close at hand.
The Calgary sofa is a space-eater and can often be difficult to arrange. Fortunately, there are some new space-saving sofa options on the market today. Options include modular sofas, modern convertible sofa beds, and Murphy or wall-bed sofas. These products will help you manage a smaller space and improve its appearance.
Another option for making a room feel roomier is to place your furniture away from walls. This will open up the room and create a conversation area that is more intimate. Be sure to measure the room first, so that you can avoid placing furniture in an awkward location.