Custom couches in Canada designs and manufactures stylish and comfortable sectionals, and offers an assortment of styles and materials to choose from. The best furniture store in Calgary - Showhome Furniture uses only the best materials in its manufacturing process. Whether you are looking for a sofa that has a classic look or a modern, ultra-modern look, you are sure to find a sectional couch to fit your needs.
SHOWHOME FURNITURE
Showhome furniture is the ultimate destination for affordable, designer-quality furniture. They offer an ever-changing selection of high-end furniture at prices that are affordable. With a Showhome , you will always have access to the latest styles and trends in home decor. Plus, their team of interior designers is available to help you create a stylish and functional space that's perfect for you.
Showhome is the best place to buy couches. They have a wide selection of couches to choose from, and make it easy for you to find the perfect one for your home. The mission is to provide high-quality furniture at affordable prices, and the vision is to become the leading furniture in the world.
Showhome is the perfect place to shop for your new couch. They have a wide selection of furniture to choose from, and make it easy for you to find the perfect piece for your home. Their mission is to help you create the perfect space for your family, and the vision is to become the #1 destination for furniture online. The best furniture store in Calgary - Showhome Furniture is committed to provide an excellent customer service, and always help you find the right piece of furniture for your home.
Showhome Furniture has quality couch that offers the best couches for the best price. They believe in giving their customers the best possible experience, whether that be through our products or customer service. Their mission is to provide high-quality furniture at an affordable price, and to make sure that our customers are always happy with their purchase. Their vision is to be the go-to source for quality furniture at an affordable price.
Pottery Barn
When you're looking for the perfect sofa for your home, consider custom couches from Pottery Barn. They feature an American hardwood frame, mortise and tenon joinery, steel sinuous springs, and double-layer padding. The company also makes custom pieces using materials sourced locally and from other countries. But be aware that the custom pieces can take between two and 10 weeks to arrive.
Custom couches from Pottery Barn are available in many styles. The PB Comfort sofa, for example, features extra-deep seats, a sturdy frame, plush cushions, and clean lines. It also comes in dozens of upholstery choices and may take up to 10 weeks to be delivered to your home.
Most people use their sofas in the living room, in front of the TV, or video games. But in recent years, the trend has been to place them in unexpected places such as bedrooms. While traditionally relegated to the largest suites, modern designs allow you to place a couch next to a dresser, boudoir, or makeup mirror.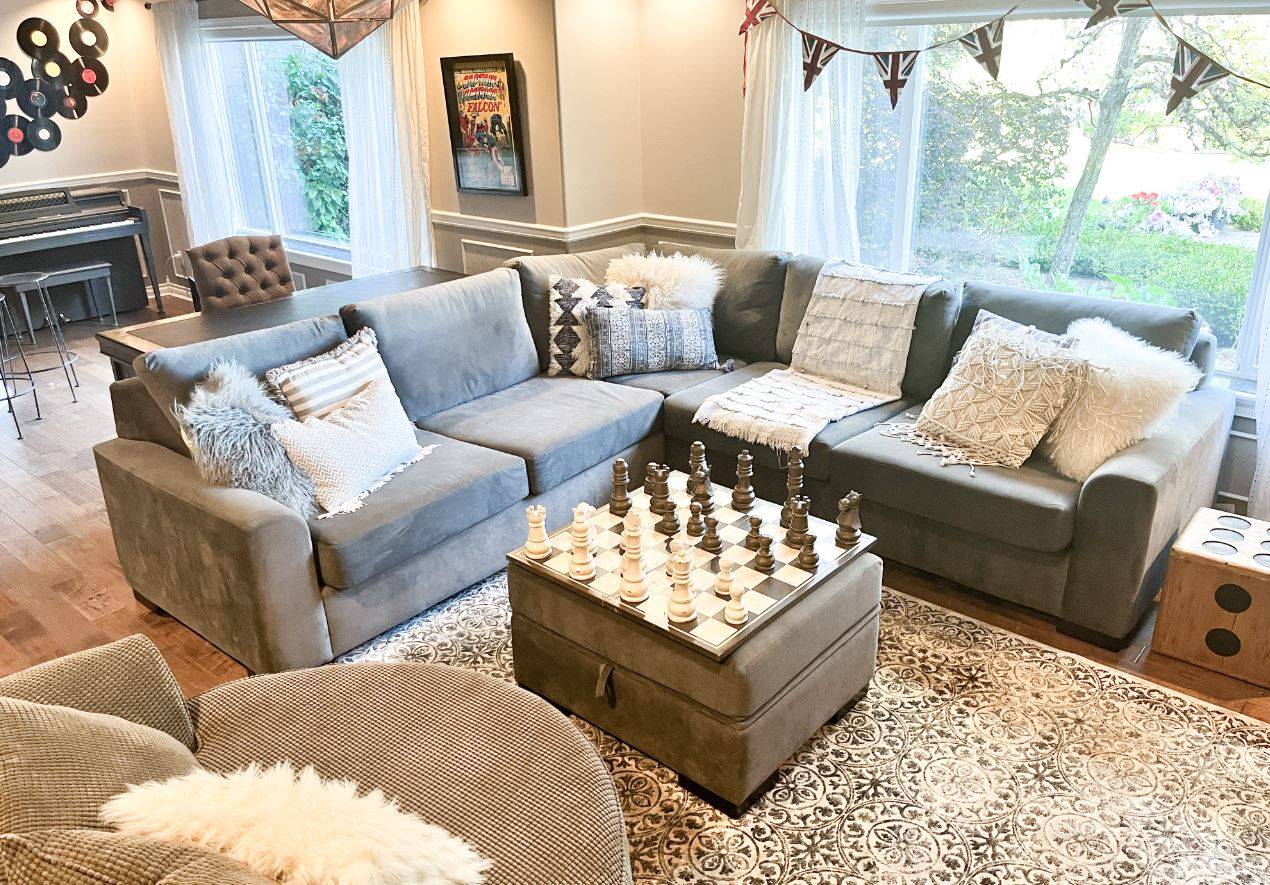 You can purchase a wide range of custom couches from Pottery Barn, from affordable budget-friendly slipcovers to more expensive handmade sofas that are made of premium performance materials. Custom couches from Pottery Barn are made to order. However, be sure to shop around to ensure that you're getting the best value for your money.
Custom couches from Pottery Barn are a great way to add style and personality to a room. Not only are these furniture pieces unique and stylish, but they are also functional. And you can save a lot of money by purchasing them from a trusted online store. Custom sofas from Pottery Barn can also help you save money on shipping costs.
Lulu & Georgia
Lulu & Georgia is a designer furniture and home goods company that specializes in custom designs. Founded by Sara Sugarman, who comes from a background in luxury flooring and design, the company is an online destination for home decorating and design. The brand has become a multi-million-dollar enterprise and offers exclusive home furnishings and accessories. The company offers a wide variety of styles and materials.
Lulu & Georgia offers over 90 different types of sofas and sectionals. These sofas and sectionals are available in a range of styles, colors, and fabrics. Whether you are looking for a traditional, contemporary, or classic look, Lulu & Georgia custom couches can accommodate your taste.
The Lulu & Georgia website offers a money back guarantee if you are not happy with your purchase. The company ships most items by FedEx or UPS. The average shipping time for regular sized products is three to five business days. Larger purchases will ship via freight carrier. You will receive notification when your shipment has arrived. Some items may require a signature upon delivery.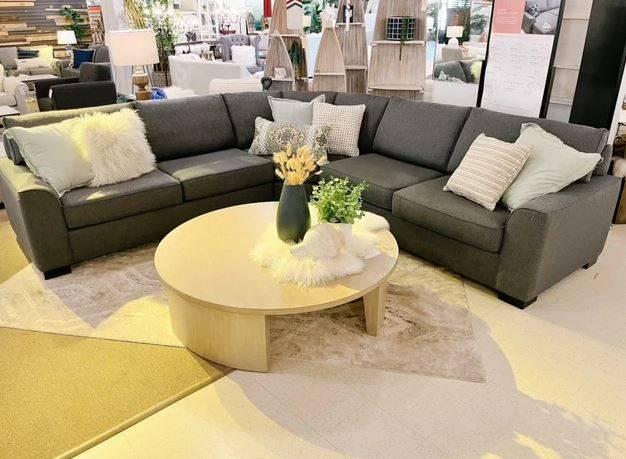 Lulu & Georgia is a high-end designer furniture company. Their furniture features clean lines and functional designs. The brand has partnered with many designers over the years to create a selection of unique and high-quality pieces. The Lori Sofa, for example, features solid wood, soft linens, and rattan accents. The design is both minimalist and modern and is a conversation piece in any living room.
The Charleston collection features both sofas and sectionals. The sofas come in five neutral colors and are available in a range of sizes. The sectionals come in 10 options, including right and left-facing sofas. Prices start at $4,698. Those interested in custom couches may want to consider the Charleston collection.
Ashley Furniture
Ashley Furniture Canada sells custom couches and sectionals made of the finest materials. This company has retail stores in the United States and Canada. These stores feature their full line of furniture as well as accent pieces. You can also buy these items online. However, you should be aware that the company does not offer home delivery within Canada.
Ashley Furniture is known for its quality and affordable prices. Unlike many competitors, they do not charge an additional design fee. In addition, they are known to provide free design services. Both companies offer year-round promotions. Ashley is generally cheaper than La-Z-Boy, but that does not mean they offer better quality.
Ashley furniture is well-known for its comfortable and durable couches. Its couches are made with a blend of wood and metal-spring systems. Their wooden textures, however, are usually wood veneers rather than solid wood. Wood veneers are less expensive but aren't as durable as solid wood.
Custom couches are available from the Interior Define line. Interior Define offers over 15 silhouettes, 125 fabrics, and 20 leg styles. There are also several seat depth options, which allow you to find the perfect piece for your home. Ashley Furniture also offers a free 30-day return policy on all purchases.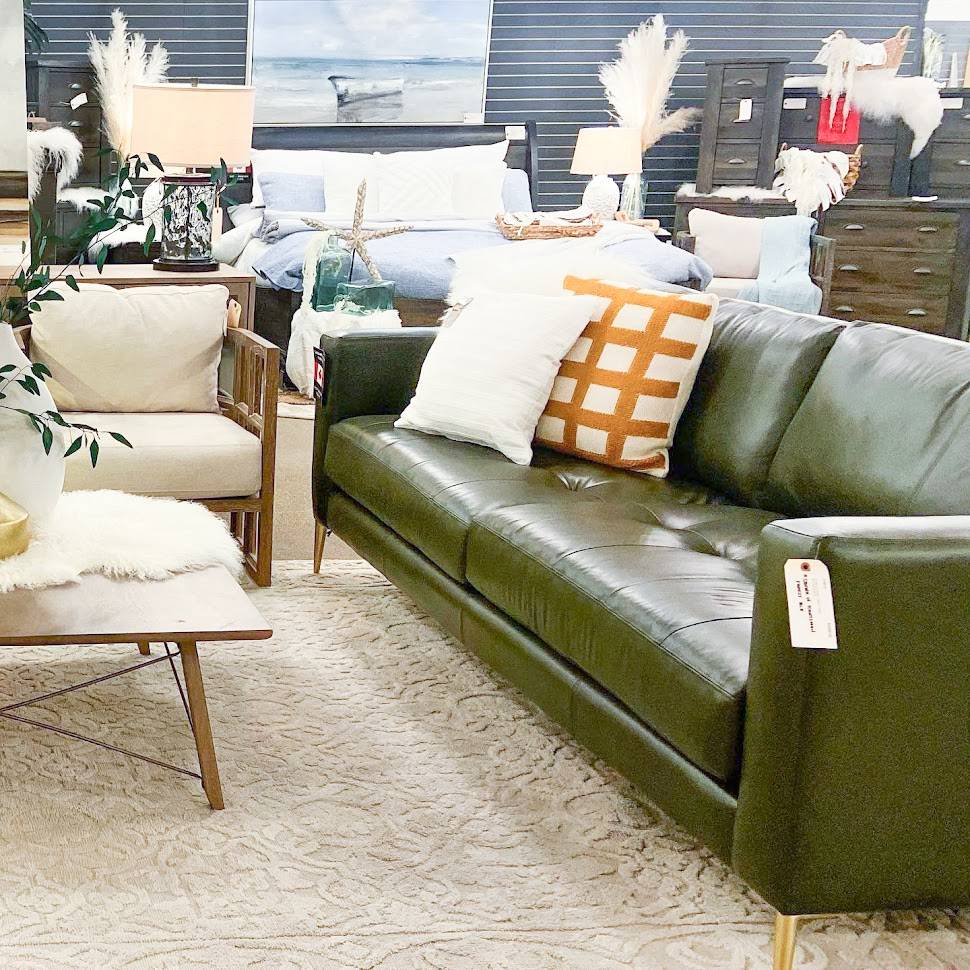 Ashley offers white-glove delivery on select products. However, if you live outside of its service area, there may be an extra fee. If you want to save on shipping costs, you can also consider independent furniture stores for delivery. Some may charge a different delivery fee, so you should compare prices and delivery time carefully. If you opt for white-glove delivery, a delivery team will unpack and move your furniture for you.
Apt2B Custom Couches Canada
Apt2B Custom Couches Canada was established to bridge the gap between affordable and high-end furniture. The company's line of sofas and sectionals are made to endure the rigors of everyday household use. The company also offers a line of American-made couches.
Apt2B Custom Couches Canada features a selection of contemporary sofas, sectionals, and sectionals in Calgary at an affordable price. The company's high-quality, handcrafted couches are available in a variety of styles and fabrics. The sofas and sectionals are extremely comfortable, and are built to last for years.
Apt2B Custom Couches Canada has hundreds of styles to choose from. The company can custom-create your couch to match your unique taste. Most styles are available in standard sizes and dozens of upholstery options. The company offers free entryway delivery, white glove delivery for $129, and extended warranties. The company even offers stain protection for its furniture.