A modular sofa in Calgary is a great option for those who want a more customized look for their living space. This type of furniture offers options in sizes, upholstery colours, depth, and other features. If you want to find the perfect sofa for your home, check out Showhome Furniture and Avenue's Home for inspiration, a Calgary furniture store.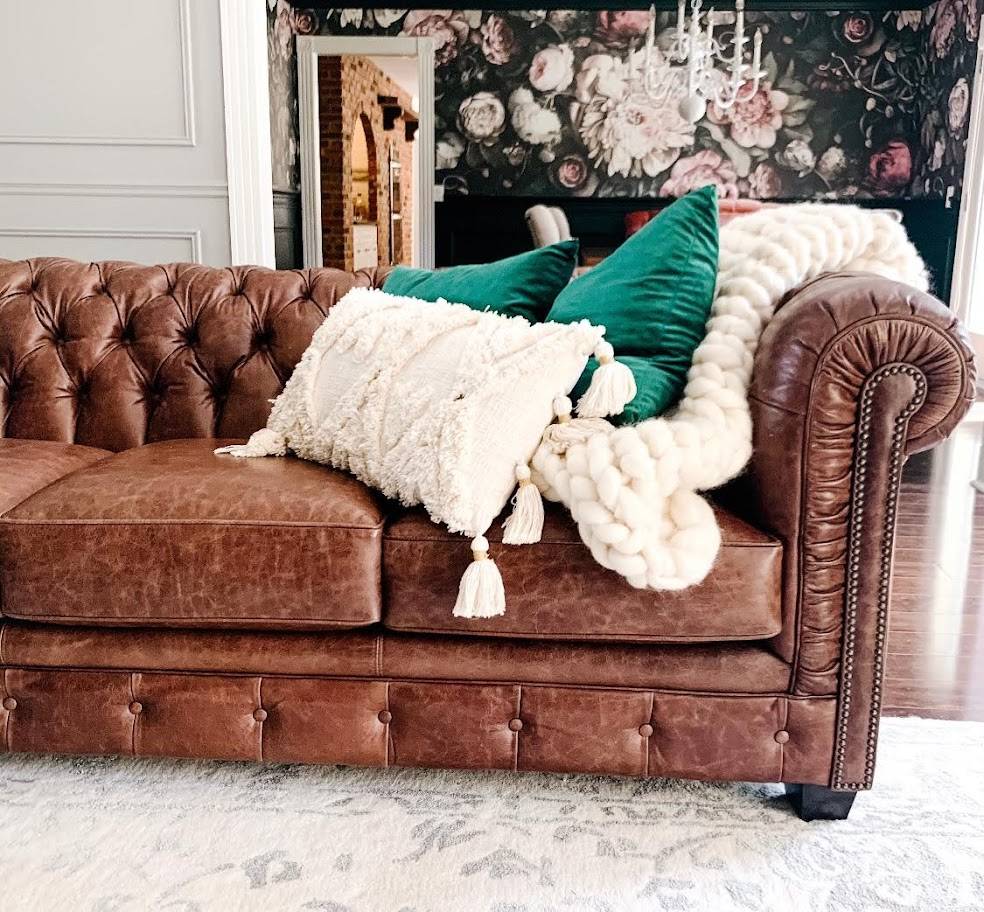 Options
If you're in the market for a new modular sofa in Calgary, there are many options to choose from. Fully customized options are available from a variety of local retailers. These include colour and fabric choices, length, width, depth, and more. You can also sign up for their complimentary design service, which matches you with a local design expert who will observe the unique characteristics of your space and guide you through the selection process.
Choosing the right sofa for your home can be a challenge. Thankfully, there are many options available, from the traditional to the trendy. If you want a modular sofa that is both comfortable and stylish, consider buying one that is adjustable and offers different seating arrangements. Depending on your needs, these sofas can be made in a variety of different styles and colours.
Modular sofas are generally more expensive than traditional sofas because the manufacturing process is more complex and requires more work than traditional sofas. Modular sofas are usually higher-quality products, as some parts are made to order. In addition, some models may even come with additional features. This makes them an ideal option for those who want to rearrange their furniture and use them for different occasions.
The Arya collection is a great option for those looking for a modern, minimalist aesthetic. These sofas are handcrafted in the USA and feature a wide range of fabric and leg finishes. Some of the sofas are made from premium materials, such as Italian leather, while others are made from durable cool-colored fabrics. The company also offers free swatches for each fabric option, so you can find the right look for your living room.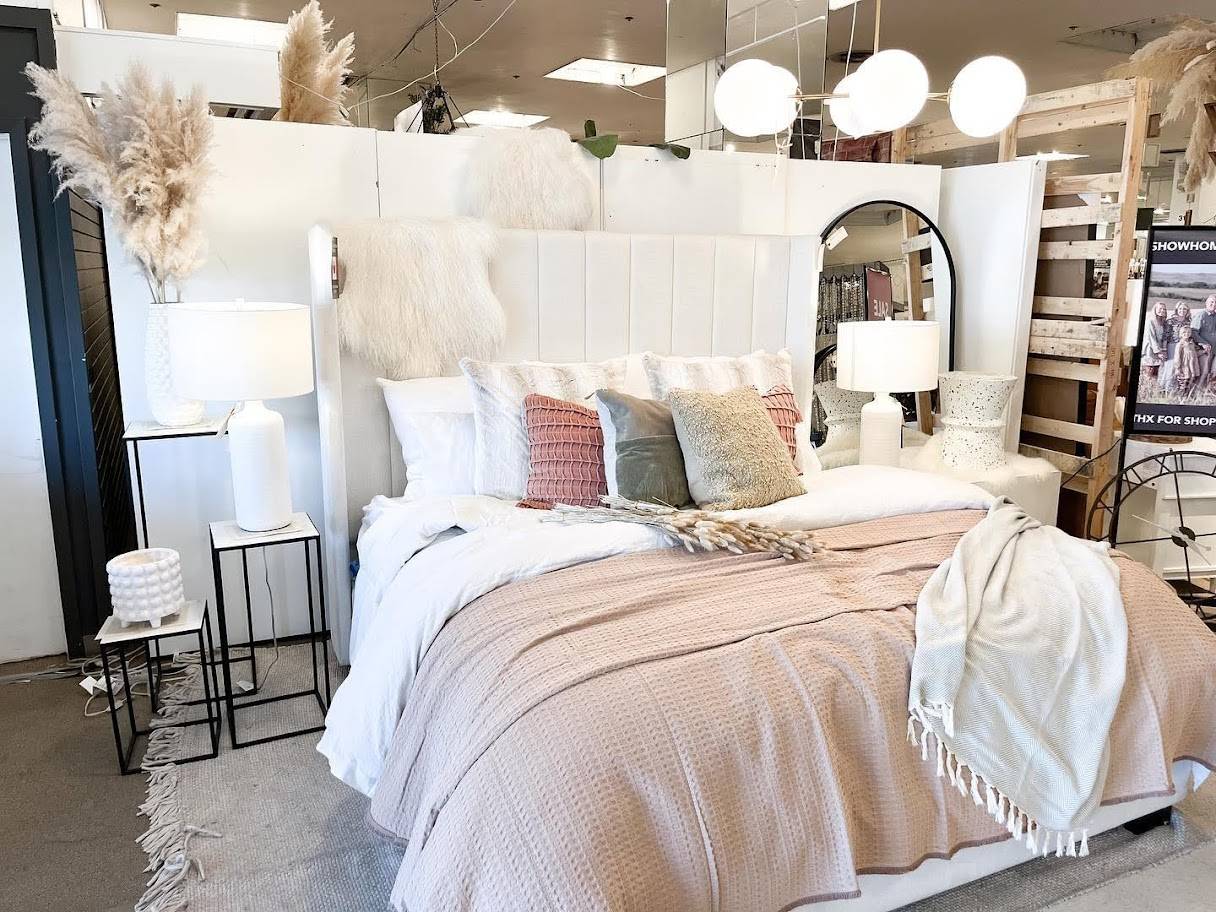 When choosing a modular sofa for your Calgary home, keep in mind that there are several different options to choose from. Some modular sofas are made for small apartments, while others are designed to accommodate larger spaces. There are even customizable options available, including fabrics, bases, and arms. Choose the style that best suits your needs and the space you have.
You should also consider the size of the room and the comfort you want to offer. A large sofa in the living room can be a focal point for the room, but make sure you choose a sofa that feels substantial without being overwhelming. You also want to choose a couch with enough room to accommodate all the members of your family.
Sizes
When you're looking for a modular sofa for your home, there are several different sizes available. This type of couch can be configured to fit any space, from an intimate den to a large living room. They are extremely versatile, and durable, and are perfect for small apartments and new homes. They can also be rearranged to fit your changing lifestyle.
The difference between a modular sofa and a traditional sofa is the construction. While standard sofas are usually made of upholstered fabric, a modular sofa requires a different process. Technology, gas pistons, and springs are used to create this type of sofa. The result is a versatile piece of furniture that will double as a conversation piece and an everyday lounger.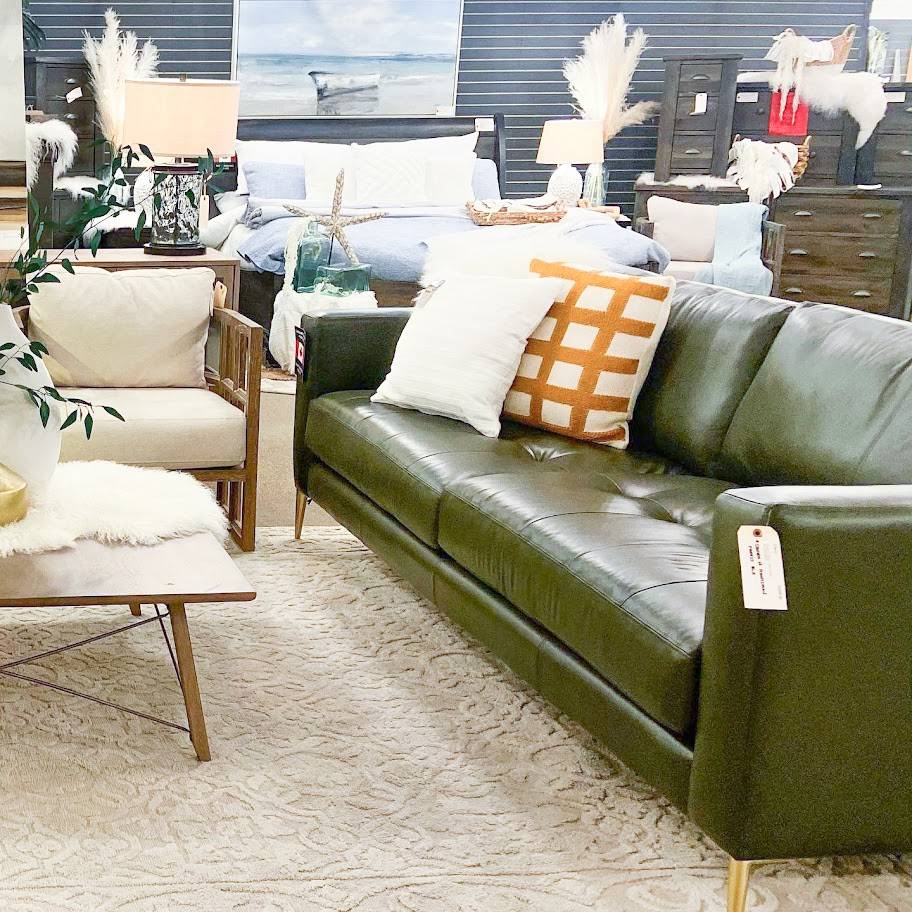 When shopping for a modular sofa look for a durable fabric that is easy to clean and stain-resistant. The type of fabric you choose will affect the look of your new furniture. For example, a polyester-covered couch will last much longer than a synthetic fabric. Wool, on the other hand, is a natural fabric. However, it is often blended with synthetic fibres for extra durability.
Another important consideration when buying a modular sofa is the space available. Make sure to measure the entire room so you can get a good fit. The sofa will need room to breathe. No one wants to have a sectional sofa that doesn't fit. You should also take measurements of all doors to be sure the sofa will fit.
Another benefit of modular sectional sofas is that they are easy to move. They can be moved to another room, and the parts can be reconfigured for a different look. It is also easier to repair or replace damaged sections of a sectional sofa. You can clean the cushions separately and even move them around if needed.
Modular sofas are also more expensive than traditional sofas, but they are much more versatile. If you plan to move in the future, they are a perfect choice. The modular sectional sofas are available in many configurations, so you can create the perfect space for your new sofa. These types of sofas are also great for small apartments or changing homes.
Cost
Choosing a new modular sofa can be expensive. However, there are several ways to save money on a new modular sofa. One way to save money on a modular sofa is to choose a sofa made of high-quality materials that can be easily resized. This type of couch can be a great investment in your home, whether you have kids or pets.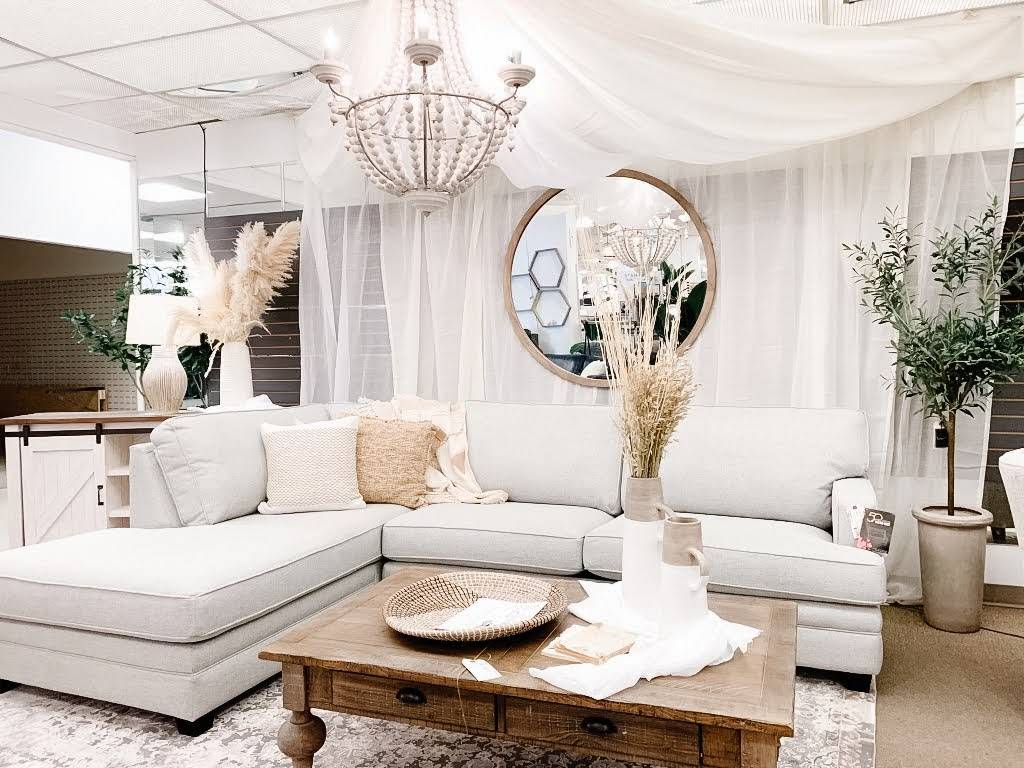 In Calgary, most homes are small and don't have much space to spare. This means that most people only need a single-purpose piece of furniture and don't have enough space to accommodate more. Space-saving modular furniture from Expand Furniture can help you get more function from a small space. Not only will these pieces of furniture make your home feel larger, but they'll also improve the aesthetic appeal of your space.
Modular sofas come in many styles, so you can choose the style that best suits your home. If you have a small apartment, a sectional couch might be your best option. However, if you have a larger room, a modular sofa might be your best option.
Modular sofas are easier to transport than full-size ones. They can be reconfigured in different configurations and you can easily replace damaged sections. Moreover, you can easily replace individual cushions without the hassle of tearing apart the entire sofa. A modular sofa also provides you with the flexibility of changing the entire aesthetic of a room. Moving a sofa can be difficult, and expensive, but modular sectionals are much easier to transport.
Modular sofas come in many shapes, including sleepers. The beta-chaise lounge, for example, is perfect for accommodating guests. It has two large deep sections, one for sitting, and one for sleeping. This sofa features a full-size innerspring mattress. It can accommodate up to four people.
Convenience
If you want to make the most of your living room space and save on furniture expenses, you should consider modular sofas. This type of sofa has various advantages over traditional couches. They are flexible, washable, and have multiple uses. For instance, you can convert them into a sofa bed in an instant! You can also choose different fabric options for your modular sofa.
Another advantage is that modular sofas are very easy to assemble. A modular sofa is made up of several individual pieces, which you can arrange in different ways, such as a U or L-shaped configuration. As your family grows, you can rearrange the pieces as you wish. This makes it easier to transition from your apartment to your first home.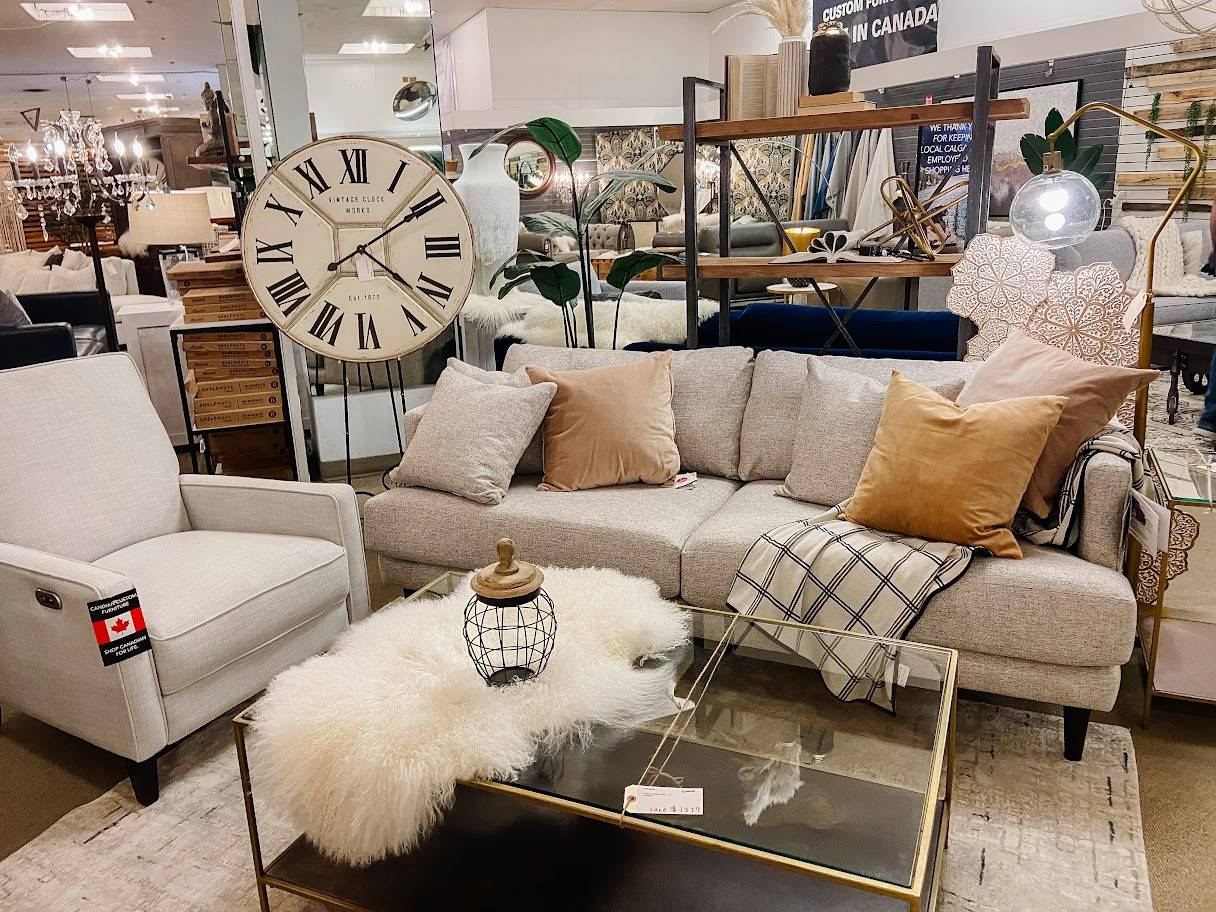 Moreover, modular sofas can also be easily moved. For example, you can change the configuration of the sofa to make it more comfortable for guests. You can choose a sectional sofa or a corner sofa according to your needs. A modular sofa can also be customized with ottomans, consoles, and armless chairs.
Modular sofas are generally more expensive than traditional sofas. This is because of the added work involved in manufacturing them. However, because they are made of modules, they usually have higher quality. The manufacturing process may be more complicated, and some components may be made to order. Moreover, some modules are expensive because of their size or design.
You can buy a modular sofa in Calgary in different sizes and colours. Some manufacturers, such as Showhome Furniture, specialize in sleek and contemporary pieces. Their sofas are made from premium materials. Moreover, the cushions come with plush filling. In addition to these, you can order a fabric swatch for free if you do not know what color you want for your modular sofa. In addition, some manufacturers offer a free trial period where you can return the furniture in case you do not like it. That is why they are called the best furniture store in Calgary.
Modular sectional sofas can also be adjusted to meet your needs. For example, you can turn a sectional sofa into a sofa bed. In addition, you can add an Ottoman for additional seating. In addition, the Ottoman can also act as a footrest or a place to pop popcorn. A modular sectional sofa is an amazing piece of furniture that serves multiple functions. Moreover, it is easy to move them from one room to another.