If you are a back or side sleeper and want a Calgary mattress that offers a touch of pressure relief, then Showhome mattresses in Calgary is for you. It is a mid-range mattress that delivers the right combination of firmness, support, and responsiveness.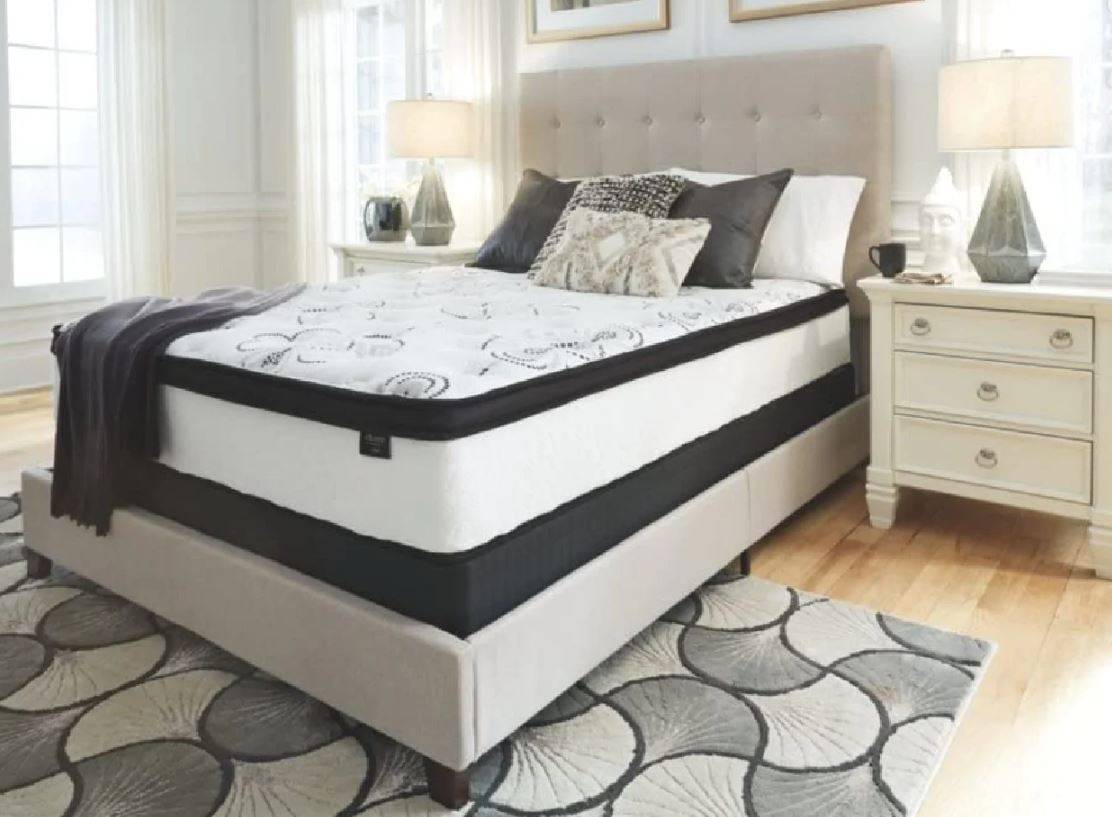 Showhome Furniture Hybrid Mattresses
The pressure relief of cooling gel-infused memory foam is combined with body-contouring pocketed coils for better support. You may be confident that the high-density quilt foam will deliver the comfort you seek. The mattresses also come in a box for easy assembly. Bring it to your room, remove the plastic wrap, and unroll it. Foundations and box springs are available for purchase separately, the cover is made from a knit polyester blend that gives a soft feel. The top layer is made of aerated foam, this helps the mattress retain its shape, but it also has a slow response to pressure. In other words, it may not be ideal for those who are overheated during the night.
With their 12 Inch Chime Hybrid mattress in Calgary, you have an infinite number of options for a comfortable night's sleep. You can feel the reassuring support of a true conventional coil mattress that adapts to your body. The firmness you like is provided by high-density foam. Gel memory foam gives your lower back restorative assistance. Hypoallergenic material is great for allergy patients seeking uninterrupted sleep and peace of mind. Furthermore, this mattress comes in a box for quick and easy assembly. Simply bring it to your room, unwrap it, and unroll it. Foundations and box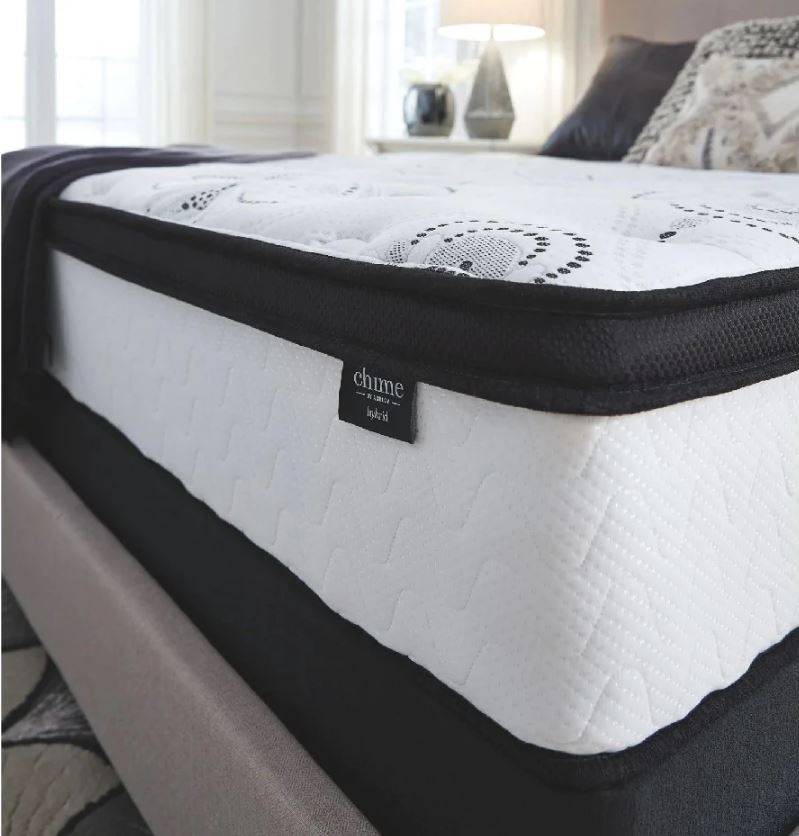 springs are available for purchase separately. The Calgary furniture store - Showhome Furniture mattresses are a good choice for sleeping cool. Their hybrid mattresses have a breathable foam comfort layer and a thin layer of cooling gel to help dissipate heat and on top of the aerated foam, the Hybrid mattresses also have a layer of pocketed coils. These provide support for the spine and the hips. They also lift the spine to avoid spinal misalignment that can cause aches and pains in the morning. Another feature is the zoned support system. The hybrid helps the body align in three different zones. Each zone is designed to target a specific body part. For example, the zoned foam under the shoulders will give relief while the Zoned Support at the lower back will prevent your hips from sinking too low.
While the Showhome Furniture is definitely the best to purchase your ideal mattresses, the Hybrid is not a bad choice for anyone who wants a decent amount of support. This is a mattress that is made with different brands like Tempur-pedic, Paarizaat, Restonic, Serta, Sealy, and King Koil. They are constantly shopping around the globe to bring you the latest in style and design! You can visit a 70,000 sq. ft. showroom and see their collections in person.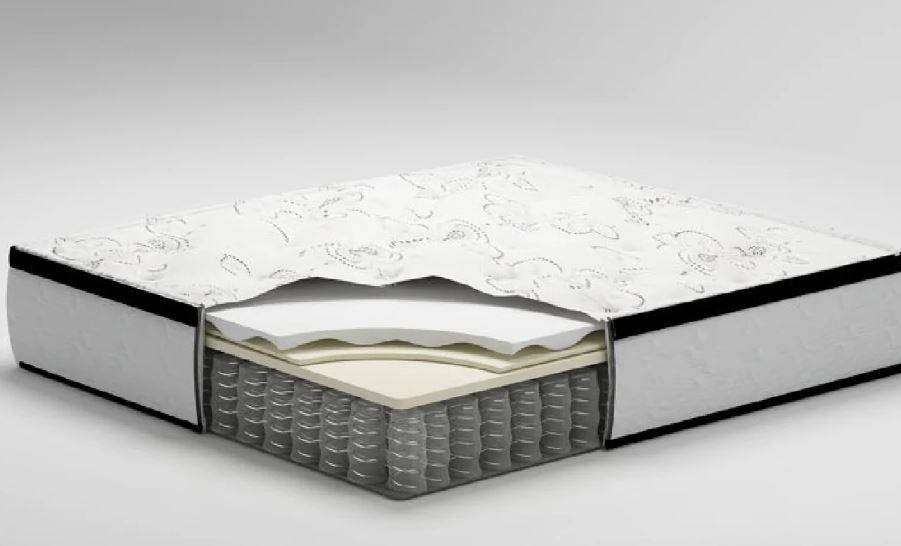 The best furniture store in Calgary - Showhome furniture is a furniture company that provide a quality hybrid mattresses. They are dedicated to providing the best sleep experience and their unique design allows us to do just that. The mission is to create the perfect sleep environment for everyon and the vision is to become the leading provider of hybrid mattresses worldwide. With their commitment to quality and customer satisfaction, they can make this vision a reality.
Showhome Furniture Medium Hybrid Mattresses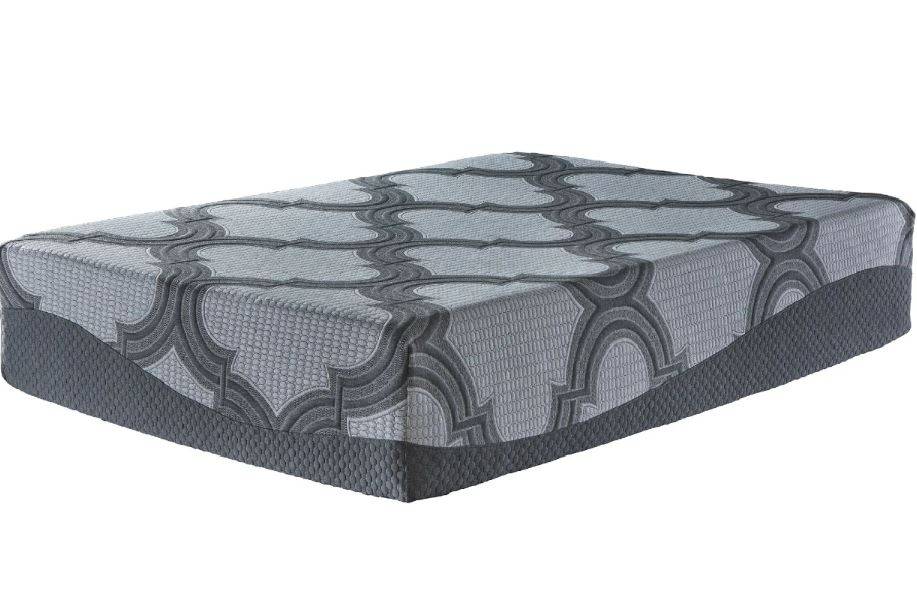 The Showhome Hybrid mattress is a mix of innovative technology, high-quality materials, and ideal comfort ensuring that no matter how long your day was, you'll have a fantastic night's sleep. Adjustable support offers individualized pressure relief, allowing you to maintain healthy spine alignment while enjoying comfortable cushioned comfort in whichever position your body prefers during the night. Nothing beats Tempur-Pro for pressure-relieving comfort and a satisfyingly snug night's sleep. It's time for peaceful evenings and energizing mornings!
They have a combination of innerspring, foam-encased pocketed coils, and polyfoam. This mattress is designed for back, side, and stomach sleepers, it also works well for a variety of people. It is ideal for anyone who wants the support and cushioning of an innerspring but is not quite ready to jump into an all-foam mattress.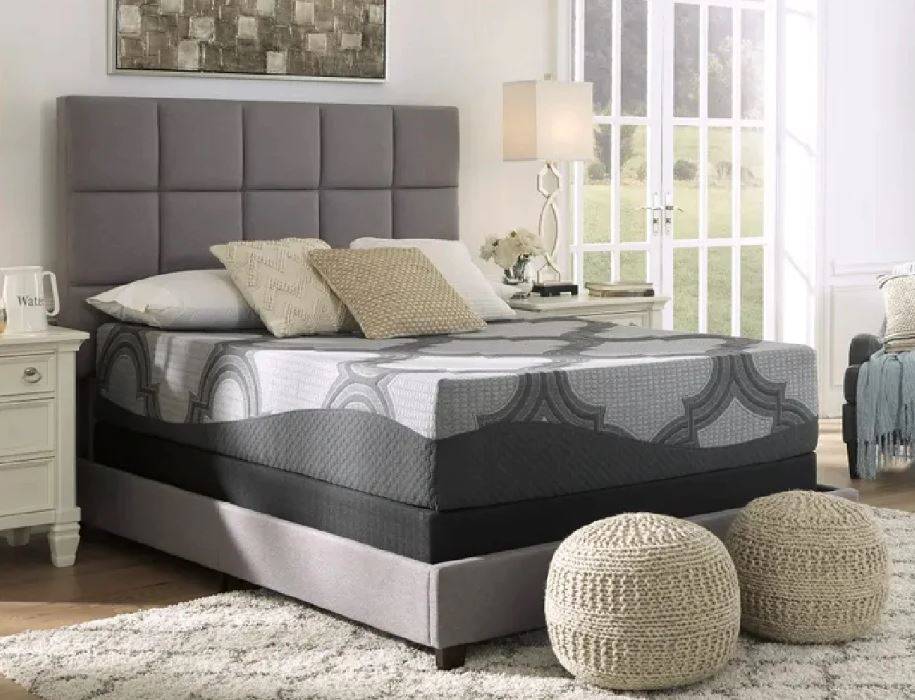 While the Showhome furniture mattress is a sturdy mattress that provides a good amount of support, it also doesn't provide the firmness that some heavier individuals might want. It is soft enough to offer some pressure relief, but it does not have the sinking feeling of memory foam and it doesn't provide the necessary support to prevent spinal alignment issues. If you're looking for a mattress with an edge that will help you get into your bed, however, you might want to check out other brands.
Another good thing about the Showhome Furniture is that the cover is stretchy and breathable. As a result, it can wick away moisture and keep the surface of the mattress cool. Also, the top layer of the Wave contains a thin layer of gel that is responsive to your body and allows for good airflow. This is a big draw for many shoppers, especially to affluent shoppers, who are interested in the brand and the perceived luxury of a mattress.
Since the Medium Hybrid is made from premium materials, you can expect it to last at least many years. This hybrid mattress is a great option for a variety of people, from hot sleepers to combination sleepers. It provides a plush, responsive feel that will be a pleasure to sleep on. Even lightweight stomach and side sleepers will find the Casper Wave to be a pleasant place to sleep.