If you're thinking about buying a Calgary recliner for your home, you may be wondering whether you should go with a fabric or leather one. Leather recliners are warmer and softer, but they are also more difficult to clean. Also, fabric recliners tend to be cheaper than leather ones. Ultimately, you should choose the one that best suits your style and needs.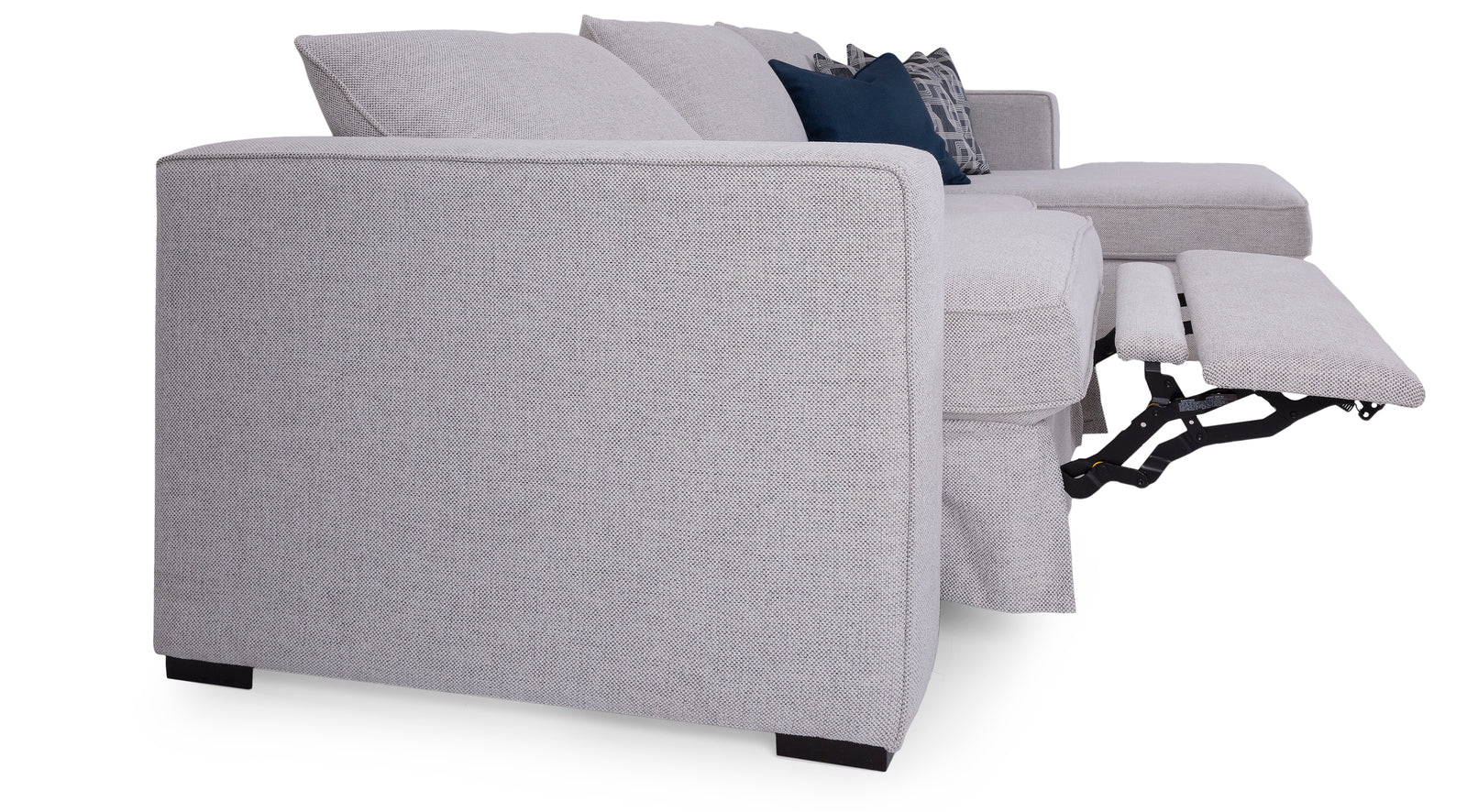 Fabric recliners are softer and warmer
The Calgary furniture store- Showhome Furniture has different types of materials to consider. The most common types are leather, fabric, and polyurethane. Each material has pros and cons and is suitable for different purposes. If you're looking for a durable chair that will last for many years, you'll want to look for a fabric option.
Leather upholstery is known for its sturdiness, durability, and luxurious feel. There are two main types of leather: genuine and synthetic. Genuine leather is made from animal hide. The difference between top grain and synthetic leather lies in their quality. Top-grain leather is more durable, breathable, and butter-soft.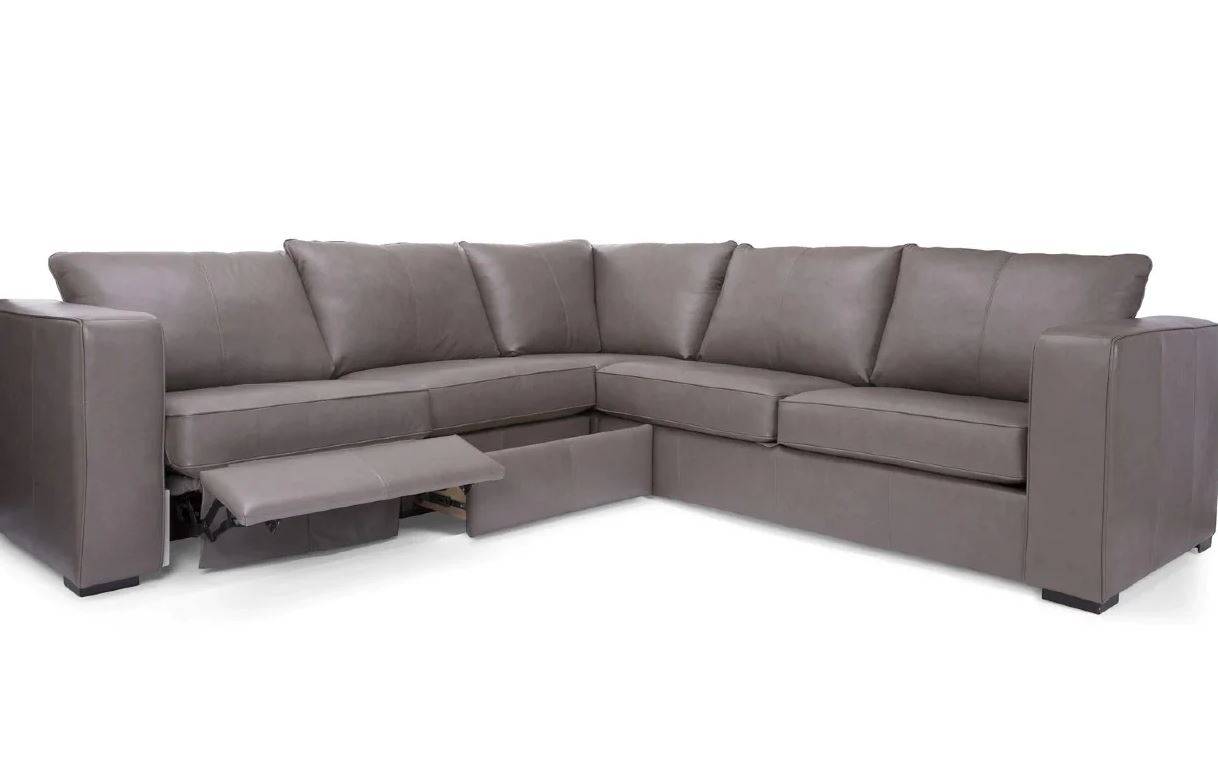 Fabric recliners are often found in homes as well. They come in a variety of different styles and colors, and you can reupholster them to match your decor. They can last for years with good care, making them the ideal choice for families with young children or people who don't want to spend a lot of money on a recliner.
Fabric recliners are available in a wide range of patterns and colors and are easier to clean than leather. Calgary furniture store recliners are also more affordable. High-quality fabric covers both the seat and back cushions and is a good choice if you're looking for a comfortable, upscale chair. However, fabric covers can stain more easily than leather, making regular cleaning necessary.
Fabric recliners are softer and warmer than their leather counterparts. As a bonus, they don't easily get scratched, so they're cheaper than leather. Fabric can also be changed at a cheaper price. Fabric upholstery material is available in an unlimited number of colors and patterns. These options will go well with both traditional and contemporary furniture. However, they're not as durable as leather and are not ideal for people with allergic reactions.
Choosing between leather and fabric recliners is not an easy task. There are numerous advantages and disadvantages of both types. However, if you're looking for a recliner for your living room, leather is the best choice. Besides being comfortable and stylish, leather recliners are also long-lasting.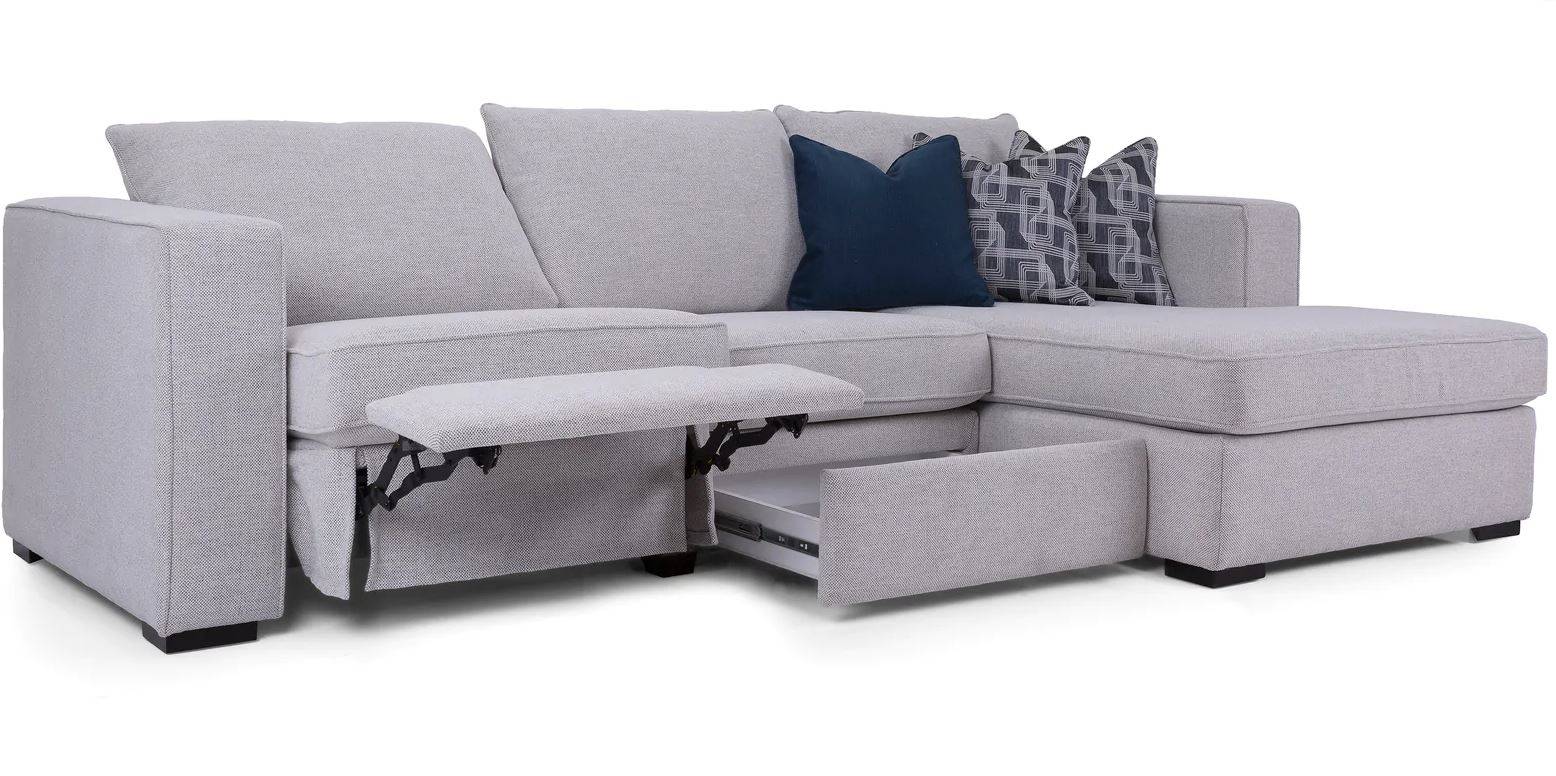 Leather recliners are harder to clean
Leather recliners are harder to clean than most types of recliners, but there are several basic steps that you can take to keep them looking great. The first step is to clean the fabric surfaces, including the recliner's seat and headrest. Using water, vinegar, dish soap, and an old toothbrush or sponge, you can make a solution that is gentle enough to clean leather. When using this solution, you should always test the mixture on a small area to ensure that it will not leave marks or discoloration.
You should also be careful about using chemicals or strong cleaning solutions to clean your Calgary recliner, which may cause damage to the leather. The best way to clean leather is by following the manufacturer's cleaning instructions. Generally, it is best to use a mild detergent or soap, as it won't damage the fabric.
Once you have cleaned the surface, you should wipe it clean using a microfiber cloth. You should never use a hairdryer on a leather recliner, as the heat will dehydrate the material and cause it to crack. Once the surface is dry, apply leather conditioner. A good conditioner should be used every six months to restore the natural oils of the leather.
Once you've cleaned the surface of the leather recliner, you should then use a leather cleaner on the hidden areas. It is best to let the cleaner stay on your furniture for several days to allow the cleaning solution to do its job. Although leather can become damaged by cleaning products, it is much cheaper than replacing it completely.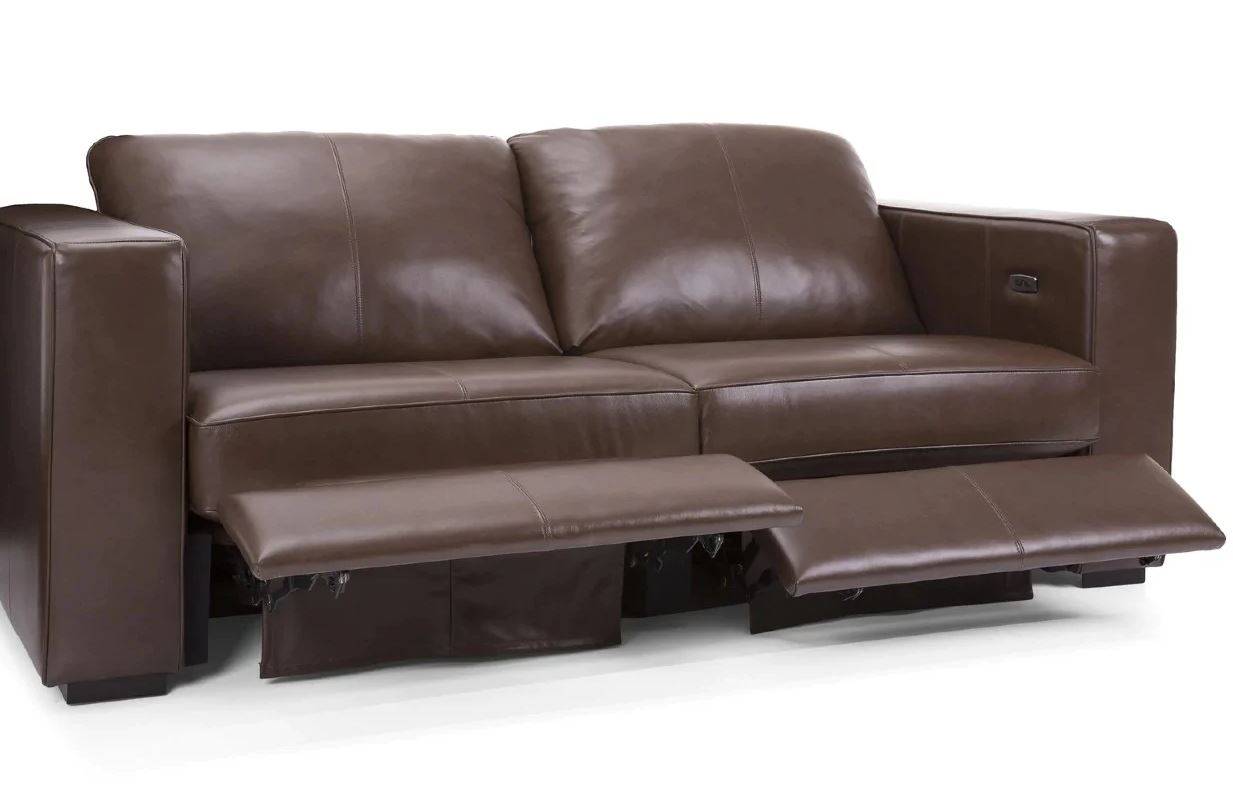 There are many benefits to owning a leather recliner. Not only will it add elegance and luxury to your home, but it is also very durable and will last for a long time. In addition to looking good, leather furniture is also durable and can withstand most temperatures. However, it is important to know how to clean a leather recliner properly to maintain its quality.
If you've noticed a stain on your leather recliner, you should try to remove it as quickly as possible. You can also use rubbing alcohol to remove the stain. This method will also remove any traces of grease or mold and mildew.
They are cheaper than fabric recliners
Leather recliners are typically more expensive than their fabric counterparts. However, genuine leather can be extremely durable and stain resistant. In fact, if properly cared for, leather can last you for decades. While genuine leather is more expensive, faux leather is made from materials such as vinyl and polyurethane. Many faux leather recliners are also environmentally friendly, as they use recycled plastic and natural fibers to create a leather-like texture.
Fabric recliners are less expensive than leather recliners but aren't as durable. If you don't mind the fact that they will be in your home more often, you can save money on leather recliners by purchasing fabric-upholstered versions. Fabric recliners are available in a wide variety of colors, patterns, and materials. They also offer more comfort.
Leather recliners are more expensive than fabric recliners, so consider your budget before choosing a recliner. However, fabric recliners are also softer and easier to maintain, and they are usually cheaper than leather. In addition, fabric recliners are less likely to stain than leather. Fabric-covered recliners will last longer if they are properly cared for, and you can get more variety in fabric-covered models.
Choosing between fabric and leather recliners can be difficult, as both types have their perks and disadvantages. In the end, it's up to you to choose what is most important to you. If it's comfort or durability, then leather may be the way to go.
Despite their lower price, fabric recliners are more durable and can be replaced easily. However, they don't have the same customization options. Fabric recliners are not as durable as leather ones, so they're not as attractive as leather recliners, but they are more durable and scratch-resistant. You can also change the upholstery material as often as you want. Fabric recliners come in a wide variety of colors and patterns. They can also fit well in a contemporary or classic setting. However, they're not recommended for people with allergies, as they tend to trap allergens.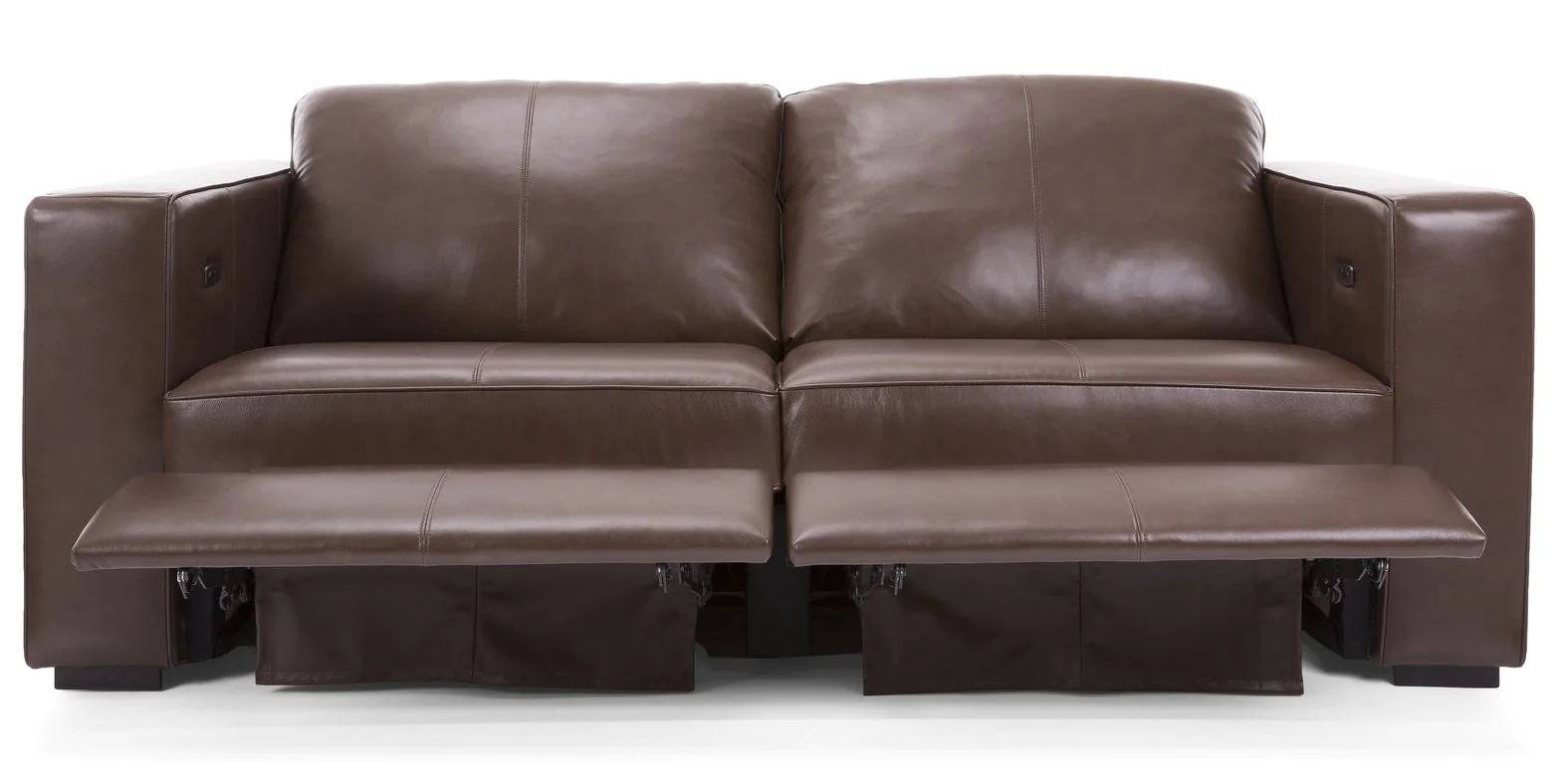 Leather is a popular finish for recliners. It has a rich color and feels supple. It's also easy to clean, and it's water-repellent. However, it's important to note that leather can feel tacky in humid climates and may be scratched easily by small children and pets.
They adapt to the temperature of the room
Leather and fabric recliners offer different styles and feel. Leather provides a luxurious look, while the fabric is a more casual choice. Distressed leather is a great option for a combination of both styles. Leather can be a good choice for a living room that is prone to pets or kids.
Leather recliners are cooler in cold weather and warmer in hot weather. This is due to their ability to absorb room temperature. They are the best choice for both warm and cool rooms. Their adaptability to temperature makes them an excellent choice for either season. Leather recliners will maintain a comfortable temperature throughout the year.
The best furniture store in Calgary- Showhome Furniture creates an amazing living room space for entertaining friends and family, with our modern living room furniture collection. The heart of any home is the living room. It's where you gather with family and friends to relax, watch TV, play games, or just enjoy each other's company. That's why it's important to choose the best furniture store in Calgary to have a living room that reflects your style and provides a comfortable and inviting space for everyone to enjoy.