One of the main considerations when choosing a Calgary sofa is whether it is leather or fabric one. Although both materials provide a soft feel, fabric sofas can trap dust mites, while leather sofas can hide signs of aging. The following article will provide an overview of the differences between a fabric and leather sofa.
FABRIC SOFAS OFFER SOFTNESS AND TEXTURE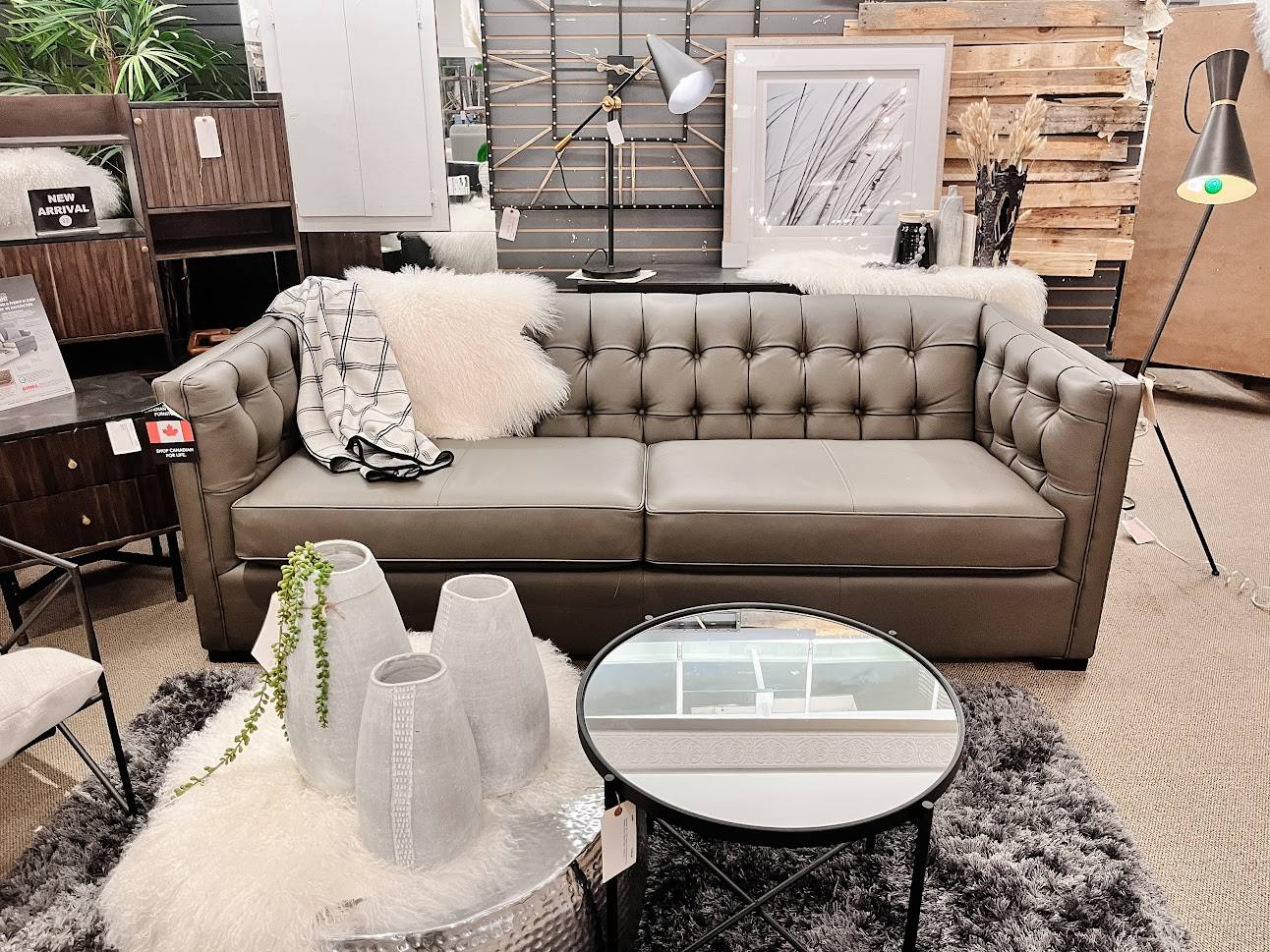 Fabric sofas are a great option if you are looking for softness and texture at the best furniture store in Calgary- Showhome Furniture. These materials are durable, soft, and can be made from many different materials. They are also easy to care for, and some can last for many years. However, it is important to keep in mind that not all fabrics are made the same.
Calgary furniture store- Showhome Furniture has fabrics like cotton twill has a loose weave and are more resilient than plain cotton. However, they can wrinkle and stain easily. If you plan to use your fabric sofa in a high-traffic area, you should consider purchasing performance linen. This fabric is more structured than regular linen but still offers softness.
Another great fabric for your sofa is microfiber. This material has ultra-thin fibers that are very durable. This type of fabric is easy to clean with a damp cloth. Also, because the fibers are close-knit, lint and pet hair will easily fall off. Plus, microfiber is stain resistant and can be treated for added protection.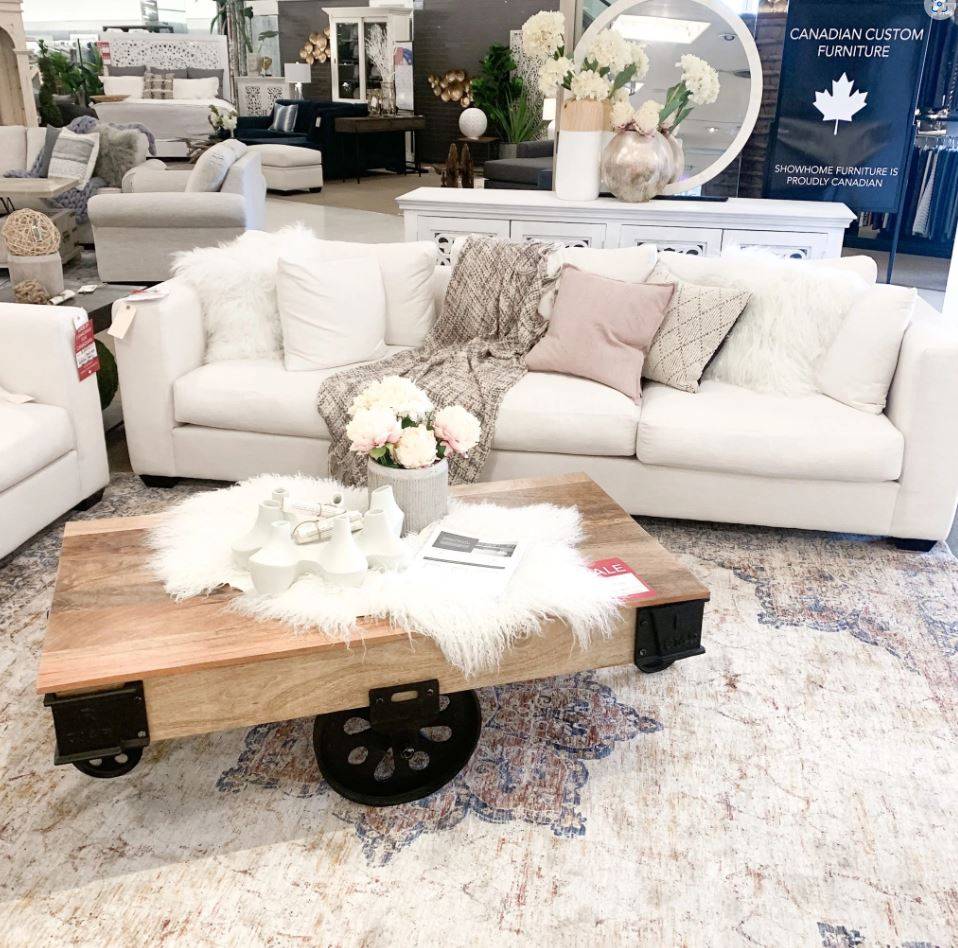 Cotton is an economical material that offers a wide range of color options. However, cotton does not last as long as leather. A cotton sofa may lose its texture and become softer with use, but its durability makes it a good option. Cotton can also be blended with other fabrics to create a more durable sofa.
Fabric sofas made of synthetic or natural fibers are durable. These fabrics are also able to resist mildew and water. The fibers in these materials are also conductive, making them useful in cold climates. They also have a soft, velvety feel. This material is perfect for a living room.
Fabric sofas are a great option if you are looking for a sofa that is more affordable than leather. However, be aware that cleaning them can be difficult. This is because fabric is often made of polyester or cotton. As a result, it is important to check the fiber content of the cushions.
LEATHER SOFAS ABSORB HEAT FASTER
A leather sofa in Calgary furniture store-Showhome Furniture absorbs heat more quickly than a fabric sofa, which can make them uncomfortable in the summer and cold in the winter. When choosing a sofa, look for aniline or semi-aniline leather. Aniline is the softest type of leather and can breathe well. Semi-aniline leather has a protective coating on it and can be more stain resistant. Pigmented leather has a thicker coating and is more durable.
A heating pad is one way to keep a leather sofa warm in the summer. This method is more effective than using the body's own heat to warm the area. One of the best heating pads is the PureRelief XL Electric Heating Pad. This product is designed for use on a leather sofa and is marketed for use in homes that experience back pain, cramps, and other problems.
If you want to keep a leather sofa warm during the winter, you can use throw pillows or blankets. These will keep the furniture from feeling cold and will give it a warm look. Besides, a warm throw is an excellent finishing touch! If you live in a cold climate, you may want to consider investing in an electric heating pad to keep your leather sofa warm during the winter months.
One of the biggest advantages of leather sofas is that they are easy to clean and maintain. While the material is more porous than other types of materials, it can be easily sanitized. Leather sofas are also less likely to get pet hair or scratch marks. These two benefits make leather a great choice for a couch. They are durable and can last for decades if properly cared for. But if you are worried about the heat, they don't hold up well in the summer.
If you have a leather sofa, you should know that it's important to clean it regularly. Regularly vacuuming will help prevent stains and dirt from forming. Make sure to use a soft brush attachment on your vacuum to prevent scratching your leather. You can also use a warm damp cloth to wipe down your leather furniture.

FABRIC SOFAS TRAP DUST MITES
Dust mites are microscopic insects that are common in our homes. They are about the size of a pinhead and live on the surface of different household objects, such as mattresses, pillows, and sofas. These mites are often harmless but can trigger allergic reactions, particularly for those who suffer from asthma or have sensitive skin. They thrive in warm, moist environments and produce lots of droppings, which are easily transferred to other items.
Dust mites can be killed by washing your furniture regularly. The fabric of your sofa can harbor dust mites and washing it regularly is one of the best ways to kill them. To kill the mites, you can also use a dehumidifier to reduce the level of moisture in the air. It is also important to make sure that there is adequate ventilation near the sofa. You should also keep items away from your sofa that can block the air flow and create a dark environment.
If you are worried about dust mites, you can invest in a steam sterilizer. These devices can be used to clean many different items in the home. Steam sterilization kills dust mites, larvae, and germs. You can even get lightweight steamers to do the job. After steaming, you can use anti-allergen spray to neutralize allergens.
Another way to keep dust mites away is by washing your sofas and pillows frequently. You should also remove any stuffed animals from your home. These can also contain dust mites, and you should always place them in the freezer after using them. This method will eliminate the mites while reducing the risk of allergies.
In addition to washing your furniture and sofas, you should also try to keep the relative humidity of your home at a low level. Dust mites thrive in warm, humid environments. Keeping the relative humidity level under 70% will help kill the mites. You can also use electronic humidity monitors to check the humidity level in your home. You can also try opening windows or vents to allow more air to circulate.Dust mites like soft surfaces. If you have young children or pets, you should regularly wash and sanitize your upholstery. It is also important to use an air filter with HEPA filters to control the spread of mites.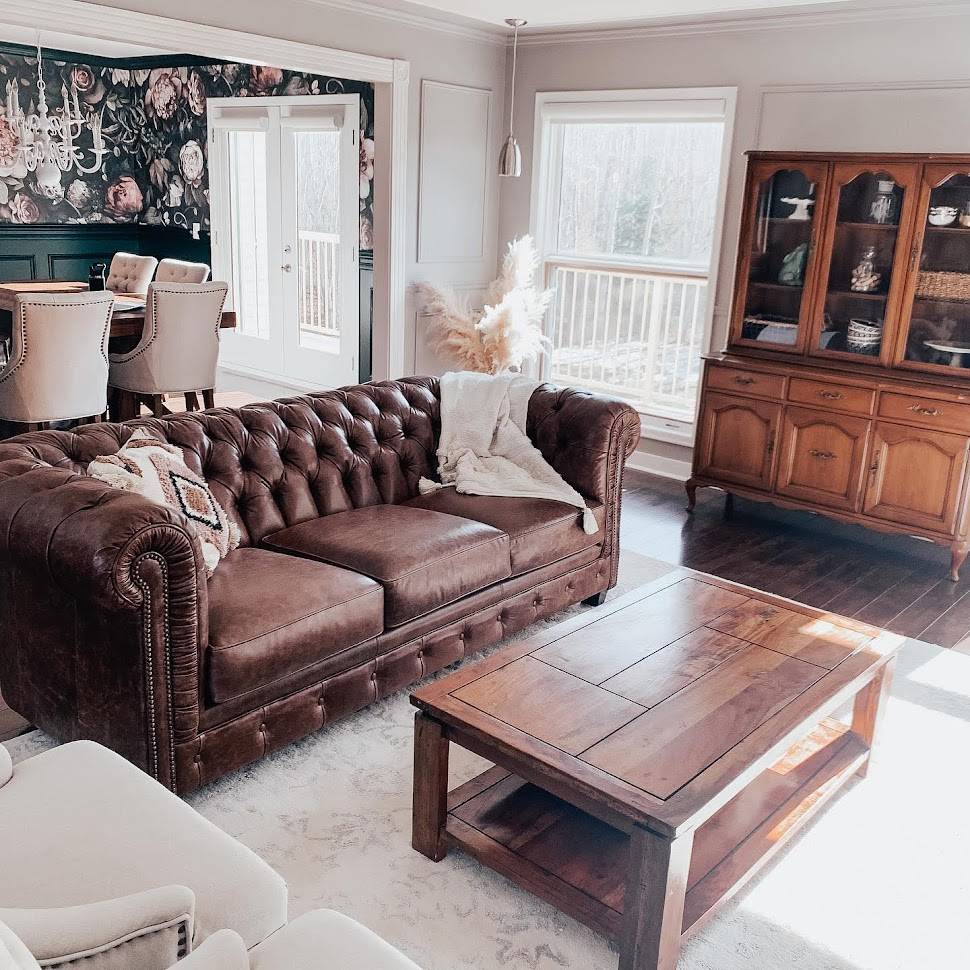 LEATHER SOFAS HIDE SIGNS OF AGING
To keep your leather sofa looking its best, you should prevent it from showing signs of aging. The first step is to clean it thoroughly. Using a mild soap and water solution will help remove dirt without damaging the leather's finish. For best results, use three to four drops of soap per liter of water. A stronger concentration will remove more dirt but make sure to test a small patch first.
Another important factor is the frame of your leather sofa. A solid hardwood frame is best for a leather sofa. This kind of frame is less likely to warp or sag than a wood frame. It also resists water, which means it is easier to clean. Because leather is naturally resistant to water, the material will not accumulate much dust. Also, scuffs add character to your sofa.
Leather sofas made from aniline leather can have natural marks and shade variations. Aniline leather absorbs more liquid than semi-aniline leather, and requires special maintenance. Semi-aniline leather, on the other hand, is more durable and retains its natural look. It has a light surface coating, which contains a small amount of pigment to provide extra protection.
You can choose to buy leather sofas that have a solid wood frame, but be sure to check the quality of the foam inside. Cheaper foam will only feel fine for a few years, but it will eventually sag. Then, the leather will not be as comfortable.
Leather is an ideal choice for sofas for many reasons. It has a long lifespan compared to other materials, and it is easy to clean. In addition, leather is better for people with allergies as it is easier to keep hygienic. Therefore, it is a good choice for many people. This is the right time for you to purchase, if you are looking for the best furniture store in Calgary to purchase a durable, quality sofa, Showhome Furniture is the best choice.