Live edge dining tables in Calgary are custom-made from slabs of solid hardwoods ethically sourced from around the world. These tables are known for their natural beauty and variation. The wood's natural variations make each table unique. Financing options are also available. Calgary's live edge furniture is a unique and luxurious option for your dining room.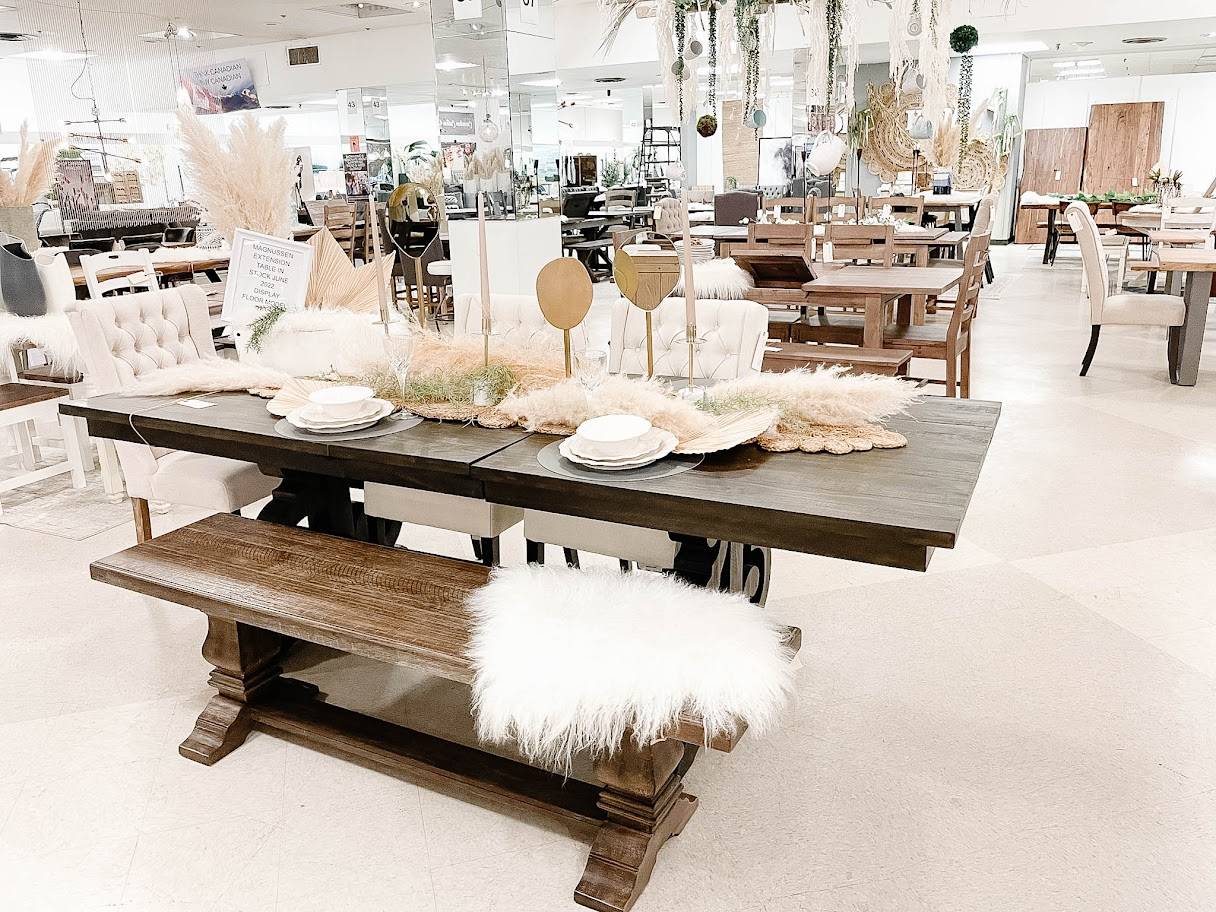 Straight live edge
A Straight live edge dining table in Calgary is a beautiful addition to any home. This piece of modern furniture features an attractive grain and industrial black wrought iron legs. It is also available with minor cracks in the surface that are filled at no extra charge. The wood slab is two inches thick and is complemented by the X motif of the wrought iron legs.

Live edge is a trend in woodworking that features the natural edge of the wood. This often features gnarly wood that would be impossible to work with in conventional woodworking. Because of this, live edge woodworking involves special challenges. This style of woodworking can be used to create a variety of beautiful items, including tables, benches, and other types of furniture which are available in the best furniture store in Calgary.
Curved live edge
If you're in Calgary and looking for a custom table, consider a curved live-edge table. This wood piece is incredibly durable and comes in a variety of beautiful styles. The live edge on this piece creates a beautiful, lacy look that is both beautiful and functional.
Live edge dining table in Calgary is a great way to showcase the unique colors and patterns of a piece of wood. They are a unique option for any room, and their handmade nature makes them a popular choice. However, you should keep in mind that they are not perfect and could crack with time.
Live edge tables have been around for centuries, but they have become more popular with the resurgence of vintage decor. They are a great fit for both modern and traditional decor and will not clash with other pieces of furniture. However, these tables are expensive and time-consuming to produce. They are also not made in mass quantities, which means they aren't as affordable as a standard woodcut.
If you're looking for a rustic, yet elegant table in Calgary furniture store that is sure to impress your guests, the Calgary Trestle Table is the answer. The table features a beautiful waterfall edge and bow-end top, and it's sturdy enough to fit in a formal restaurant.
Financing options for Calgary furniture
There are many different types of financing options available for a live edge dining table in Calgary. You can find a variety of options for acquiring your new table and find out which one is best for you. This article will briefly describe some of them. Whether you need financing for a new dining table or are simply interested in saving space, Expand Furniture offers many different options.