When selecting living room furniture in Calgary, consider factors such as fabric type, design, and durability. Investing in a high-quality fabric will ensure the longevity of the furniture. Cheaper fabrics can wear out more quickly and easily. Also, keep in mind the style of your home and the furniture's use. You can choose a casual, traditional, or contemporary style. The style you choose should complement the rest of your home's decor.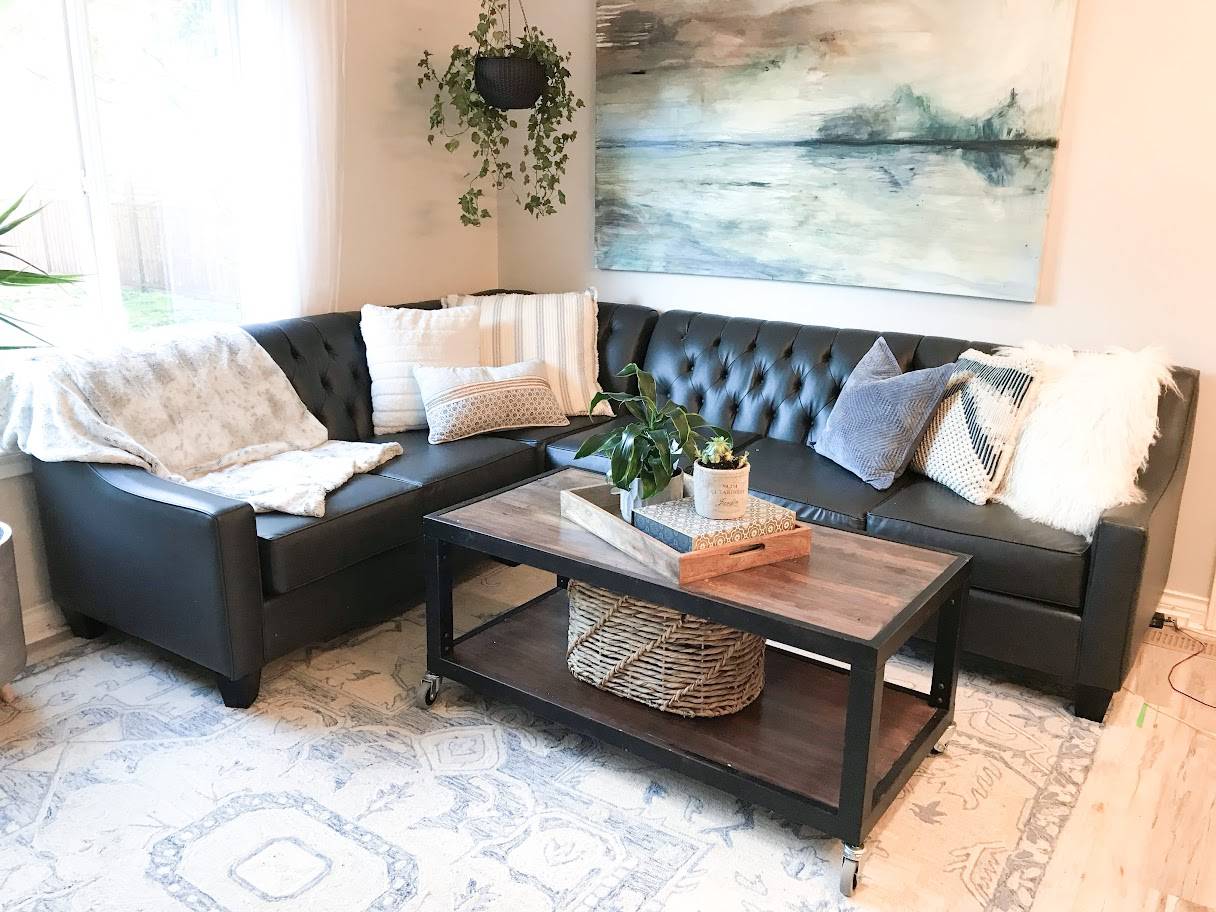 Solid wood construction
When choosing furniture for your living room, you should choose pieces that are made of solid wood. Using solid wood for your lliving room furniture in Calgary will ensure that your furniture is durable and comfortable for years to come. It is also a wise idea to purchase pieces that are made from solid wood as opposed to veneer or plastic.
Another advantage to solid wood furniture is that it won't need to be replaced in a short space of time. A piece of furniture made of solid wood will last for many years and will have great selling power. It is important to take measurements of the area in which you want to place your furniture to make sure you get the right size.
Solid wood furniture will be more expensive than veneered pieces, but the quality is more durable. However, it will also weigh more. You should also consider the environmental impact of your furniture. Solid wood is better for the environment than veneers. Some hardwoods like mahogany are now heavily regulated because of deforestation, so look for sustainable wood if possible.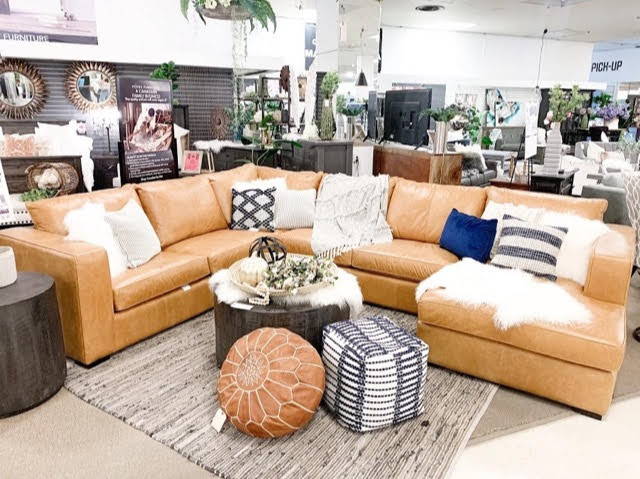 Hardwood lumber is dense and comes from deciduous trees. It is stronger and denser than its cousin softwood, which grows more slowly. Several different types of hardwood lumber are used to build furniture. If you're looking for a table, you might want to choose one made from maple. There are several different types of maple, and each has unique grain patterns.
Natural colors
If you want a warm and welcoming atmosphere in your living room, natural colors are a great choice. These colors have a neutral, earthy feel and can fit well into any existing colour scheme. You can choose a couch in a neutral colour or add a pop of colour with bolster cushions and a large area rug.
Warm natural tones are great for adding instant coziness to a room. These shades include warm browns, creamy ivories, dark beige, and rich terracotta. The colour schemes can be layered to create a unique look, or you can stick to just one.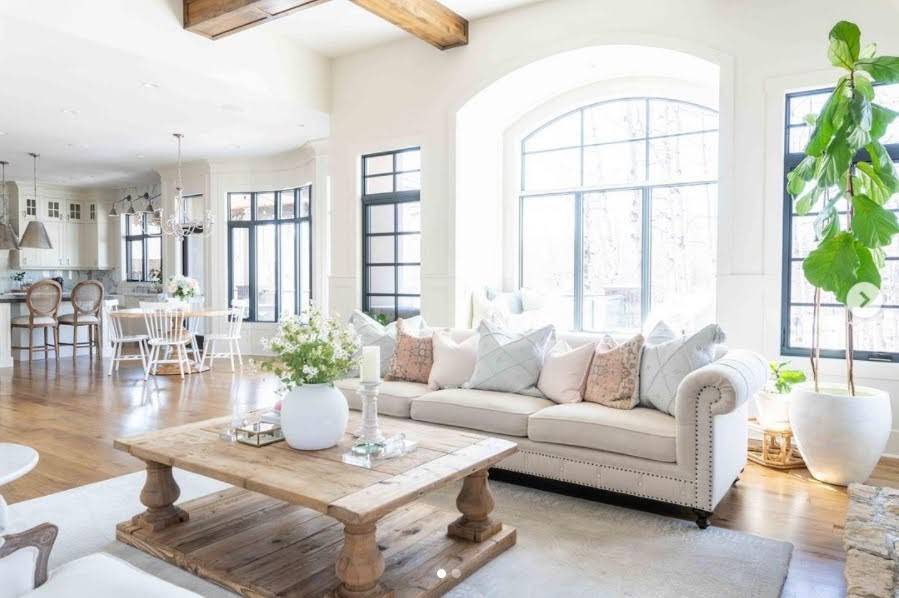 Organic shapes
Organic shapes are popular in interior design this season, and they are perfect for bringing a sense of warmth to your living room. These shapes can be used in accent furniture or in modern garden designs. Here are some tips on how to incorporate these shapes into your home. For example, when you buy a sofa, look for one with a curved shape. You may also consider steam-bent wood or hand-blown glass.
Another way to add organic shapes to your decor is to use them in your lighting fixtures. Some designers have chosen to use ice chunks and random forms to give their lights an organic feel. Others have gone for the more classic approach and created vases that mimic natural forms. This is a great way to add texture to your room without adding a lot of greenery.
Table lamps that feature organic shapes are a great way to incorporate these designs into your living room. A hand-built clay table lamp, for example, gives the room a natural feel while providing excellent task lighting. A woven vine lamp is another great option. A unique piece like the Umbra Shift Coiled Stool is also an organic addition to any room. This stool features a tractor-style seat and is reminiscent of traditional Filipino basket-making techniques.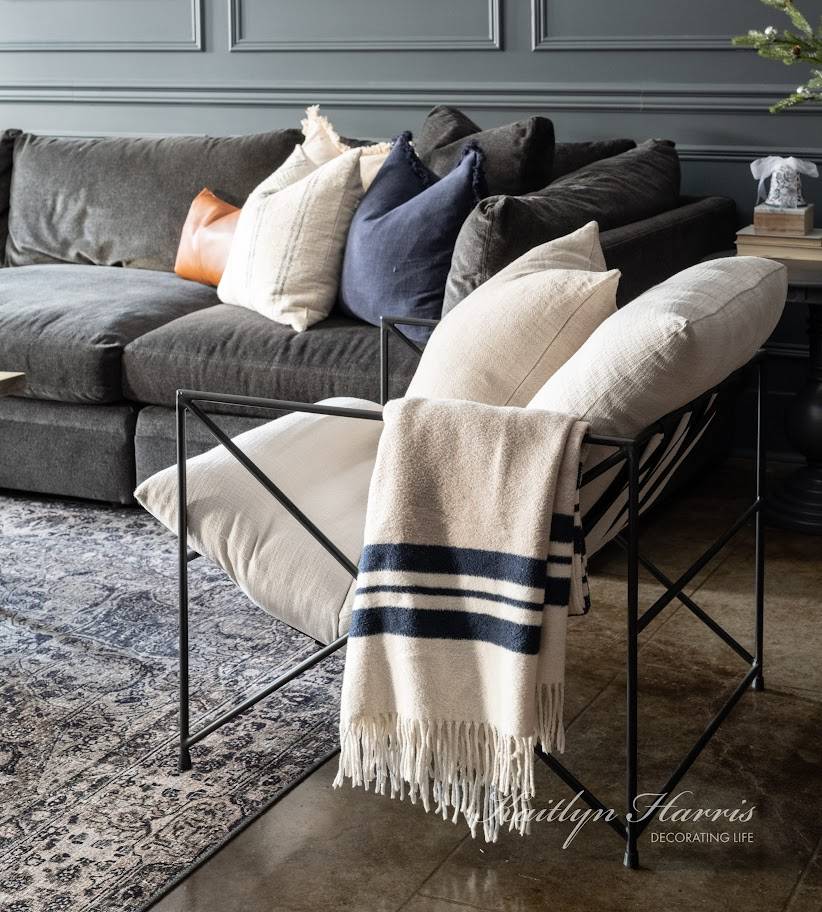 Space saving
If you are looking for space-saving living room furniture in Calgary, you've come to the right place. You can find the largest selection of space-saving sofas in Calgary at Expand Furniture. These pieces are made to maximize space and are available in a variety of styles to fit any style of a room. Whether you have limited space or are looking for a more modern look, you'll find the perfect space-saving sofa at Expand Furniture.
When shopping for space-saving living room furniture in Calgary, you'll find a wide variety of products from different brands. Many furniture stores offer free consultations and knowledgeable staff who will help you find the right piece. These stores also often offer up to 50% discounts on their products, so you're sure to find something that suits your taste and budget.
If you're looking for something more unique in a Calgary furniture store, you may want to look into side tables in gold and chrome finishes. Many of these pieces come with unique legs and accents. Whether you're looking for extra lighting for the living room or want a place to place your favorite book or magazine, these pieces can enhance any decor in your home.
If you're working with a small living room, you'll probably have limited space for storage. In such a case, functional furniture with hidden storage is essential. Storage sofas and ottomans are a great solution. They can double as additional storage space and save you valuable floor space.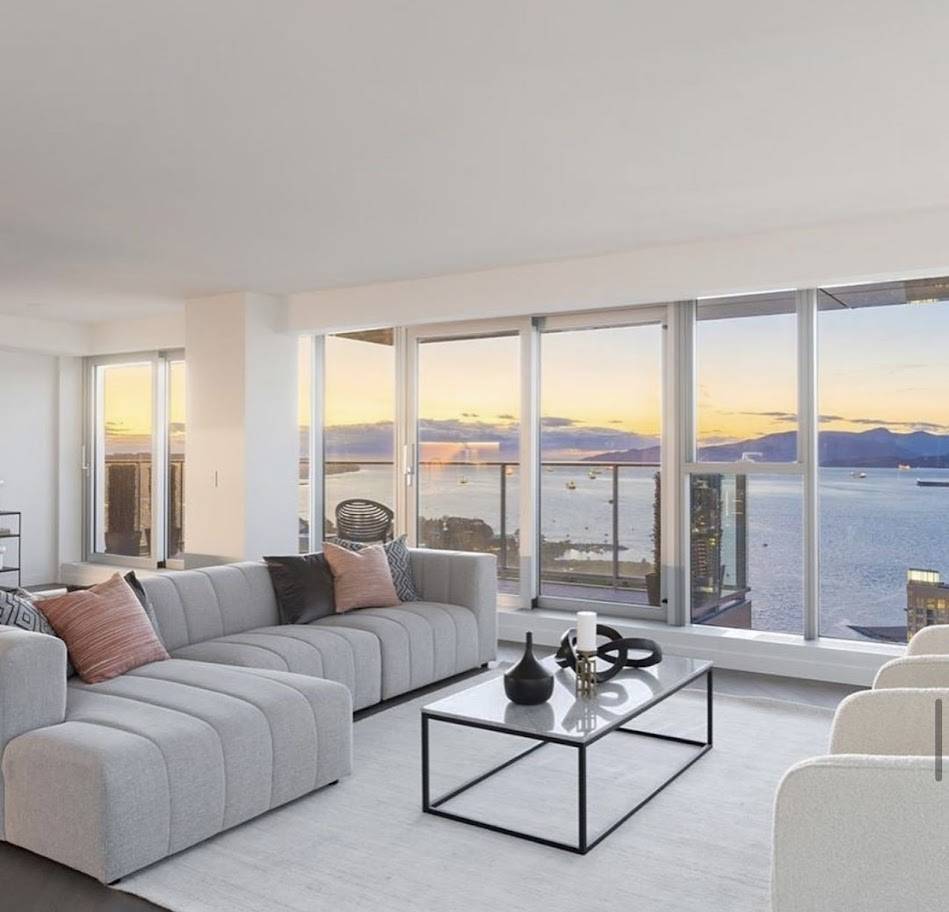 Vintage furniture
You can find a lot of unique and beautiful vintage living room furniture in Calgary. Calgary is home to many stores offering quality vintage pieces, from classic to modern. Many of Calgary's best pickers are active on Instagram. Their collections range from classic mid-century designs to kitschy and industrial pieces. Because of their popularity, many of these retailers have opened their own locations.
Purchasing vintage items is an excellent way to add flair and personality to your living room. Unlike new items, these items have a history that you may not be able to find anywhere else. In addition, buying vintage is an excellent way to help the environment. Every piece has a different story and history to tell.
Showhome Furniture is a locally-owned best furniture store in Calgary that offers quality and affordable pieces. Their free design consultations will help you choose the perfect pieces for your home or office. They'll also deliver and assemble the pieces at your location. Moreover, they'll remove the packaging and recycle old furniture. The showroom also supports Canadian furniture makers and offers free interior design consultations.