If you're looking for a leather sofa in Calgary, you've come to the right place. Our Calgary sectional sofa features a shaped roll arm and attached pillow back, as well as an exposed wood leg. Available as a sofa, loveseat, or sleeper, the Calgary also comes with your choice of five different options.
Showhome Furniture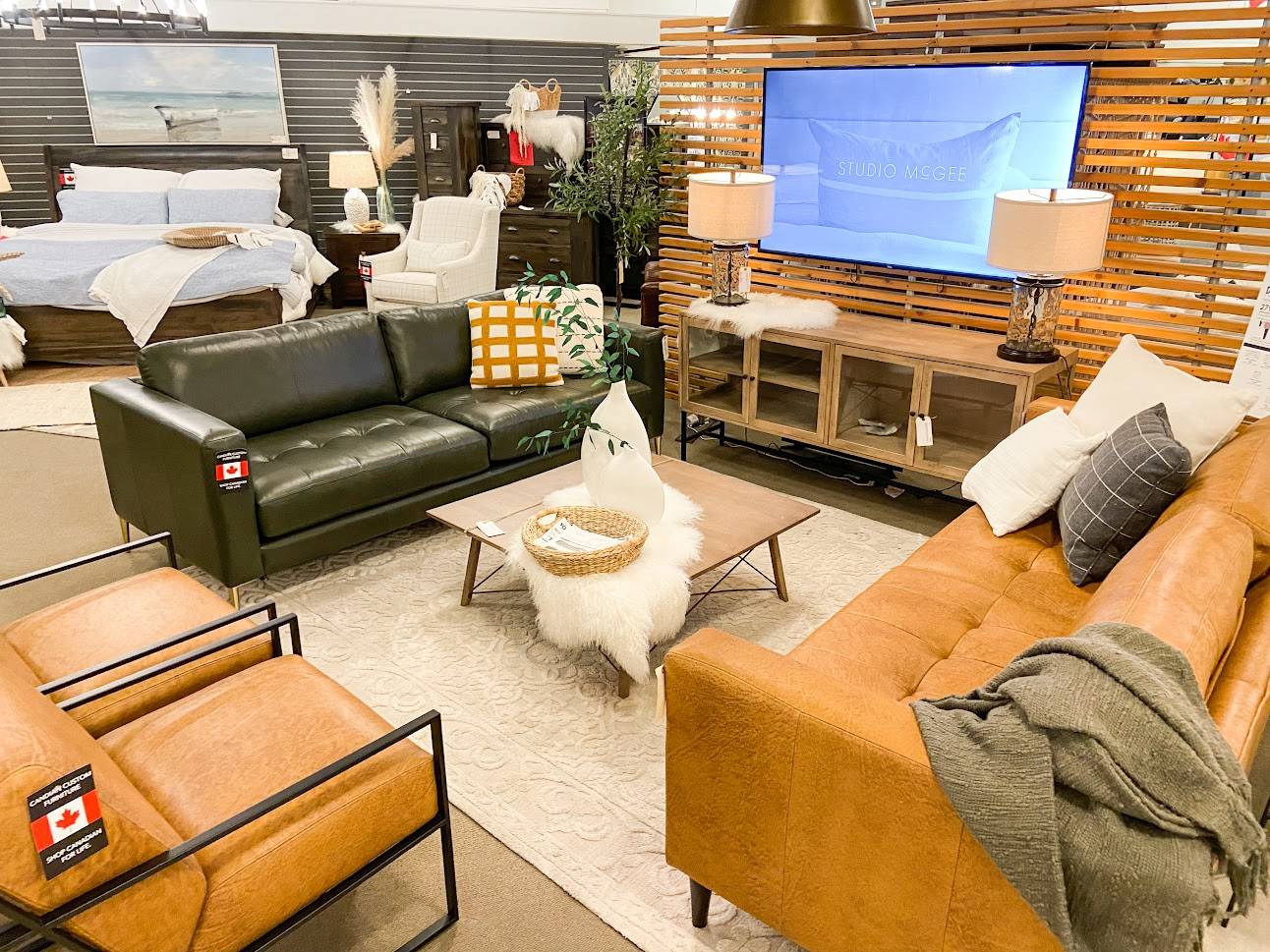 If you are looking for a custom Showhome furniture leather sofa in Calgary, you've come to the right place. Showhome furniture specializes in custom sofas for any home and offers hundreds of options in fabric, upholstery, and leg finishes. The company also offers the option to create a mood board online, so you can see how different options will look together in your home.
Whether you're looking for an ultra-durable sofa in Calgary or a sofa that can stand up to heavy use, The best Calgary furniture store-Showhome Furniture can make it a reality. It can take anywhere from five to ten business days to deliver your sofa from the manufacturer to your door. Moreover, because Showhome furniture uses high-quality materials, their sofas are built to last for seven to fifteen years and even longer.
With its casual and stylish appearance, this leather in the best furniture store in Calgary-Showhome Furniture offers an attractive center point in any living room with low-profile silhouettes with delicate button detailing offer a touch of refinement. You can choose between metal or wood cone legs to achieve the desired aesthetic. Built to endure a lifetime with a solid wood frame.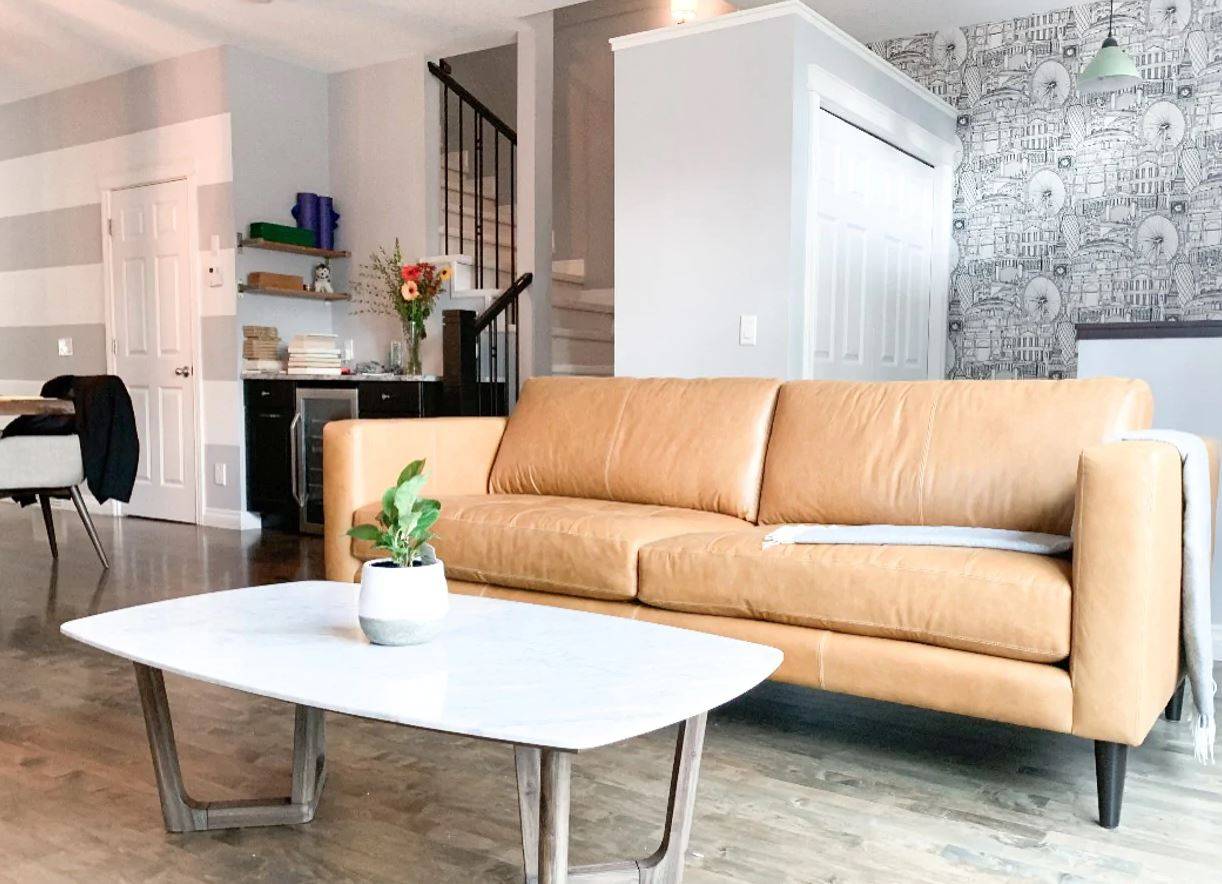 The Showhome furniture store has sofa that is made by DECOR-REST. Décor-rest is a top leader in custom furniture from Calgary. Solid wood frame and built to last a life-time. You can choose from many different configurations and fabric and leather options. This piece is built to last a life-time. It is worth the investment.
West Elm
West Elm is a large chain retailer with a huge variety of modern furniture and home accessories. The store also carries kitchenware,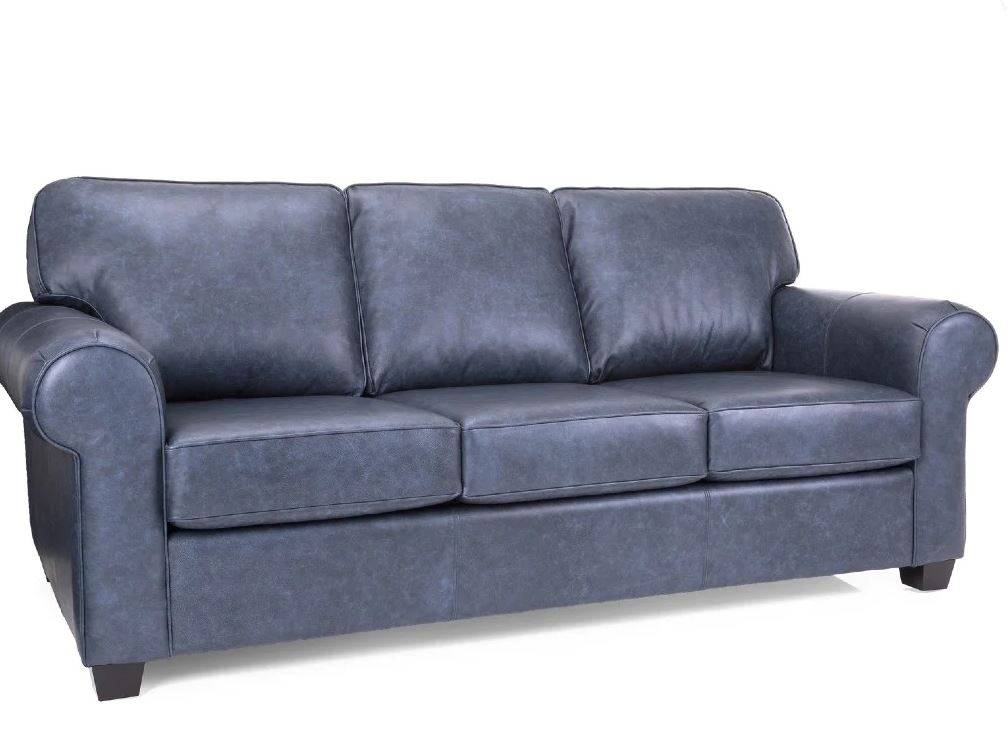 home appliances, and accessories. The company's leather sofas are made with premium leather for maximum comfort and durability. Its prices are reasonable as well, which makes it an excellent choice for people on a tight budget.
When shopping for a new sofa, consider all of your options. Not only do you need to think about the color and style, but you also have to think about the size and functionality of the piece. West Elm provides many styles, sizes, and functions for their sofas, so you're sure to find one that suits your home.
While most customers praise the contemporary designs of the furniture, they've had mixed experiences with the company's delivery. Additionally, some shoppers have had concerns about the quality of the pieces and their durability. Some people, however, have been impressed with the company's customer service and the selection of furniture and accessories.
You can also find stylish rugs at West Elm. These can tie a room together and enhance the decor. You can choose from entryway rugs, indoor/outdoor rugs, baby and kid's rugs, kitchen mats, and more. Prices start at $30 for small door mats and go up to $3600 for large area rugs. Many West Elm rugs are made of soft, muted colors that are comfortable and pleasing to the eye.
Pottery Barn
There are several benefits to buying a Pottery Barn leather sofa. These include durability and timeless style. Leather is also easy to clean, making it the perfect choice for a formal living room or den accent chair. You can choose from a wide selection of leather sofas and chairs from the Pottery Barn. Protected leather is a good choice for homes with kids and pets and can withstand daily wear and tear.
Leather sofas from Pottery Barn are available in different styles and colors. Some of them are contemporary, while others have a traditional look. Whether you're looking for a classic Chesterfield style or a modern style with roll arms, a leather sofa from this store can be the perfect fit for your home.
Bench Made
The BenchMade leather sofa is a luxury option for anyone looking for a new sofa for their home. Made in Canada, this sofa provides ultimate comfort and durability. Its construction features a kiln-fired hardwood frame, an eco-construction, and sinuous springs for added support. In addition, it has soy-based seat cushions and 2.5 gel-infused foam back cushions. Leather or fabric upholstery is available and most are pet-friendly.
Custom-made sofas are unique pieces of furniture that are tailored to fit your home and style. You can choose from a variety of fabrics, leg styles, and sizes. Depending on your needs, a custom-made couch can be made for your living room or bedroom. If you have limited space in your home, you can even have your sofa made to fit your unique space.
When choosing a custom-made sofa, keep in mind that it will require more time and effort to create. They are often handmade by skilled artisans and are therefore more expensive than mass-produced models. If you're on a budget, however, you can consider purchasing a standard model from your local furniture store.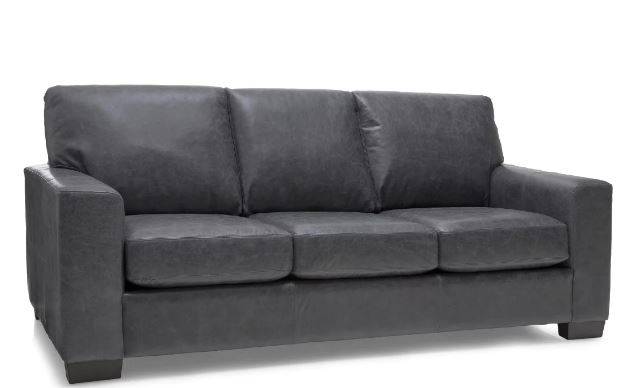 Rivet
When you're looking to add a mid-century charm to your decor, the Rivet leather sofa is an excellent choice. This sofa features crisp lines and a distinct shape. It also features a contemporary look with cognac-colored leather upholstery. This sofa is available for sale from manufacturers, suppliers, and marketplace sellers.
BenchMade's Skinny Fat
A comfortable, minimalist design and plush Trillium wrapped cushions set the benchmark for luxurious lounging. This collection is offered with a lifetime warranty and is made in the United States. This contemporary collection is also made with a 7-ply wood frame and medium-density foam core, which ensures years of comfortable use.