Buying new Calgary beds is one of the most important investments you can make in your home, especially when you consider that you spend about one-third of your life sleeping. Showhome in Calgary carries a wide selection of contemporary and modern beds for your home, including leather, fabric, and high gloss designs.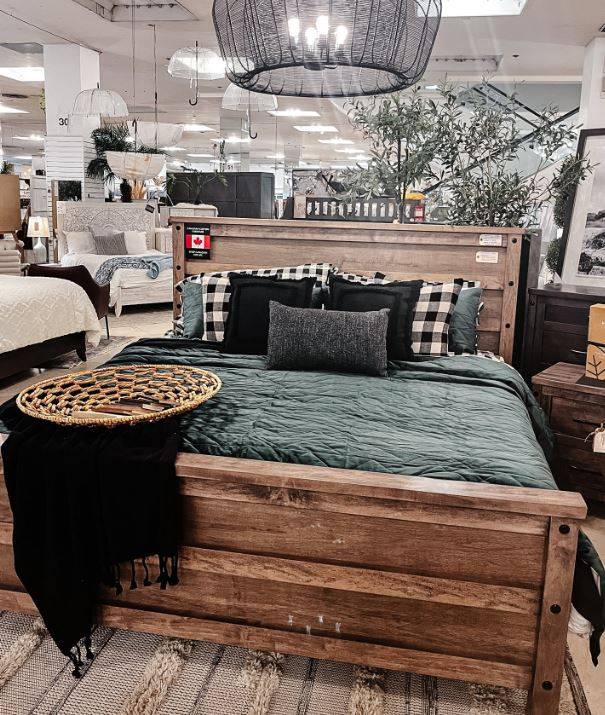 Showhome Beds
Looking for the ideal bed to round off your bedroom? Showhome Furniture - Calgary furniture store is the place to go. Showhome Furniture offers free interior design services to help you create a trendy and comfortable atmosphere. They provide a large assortment of furniture, including couches, chairs, tables, and beds, to make your home a wonderful showhome. The skilled designers will collaborate with you to develop a strategy that is unique to your tastes and budget. They will even bring and install your new furnishings.
At Showhome, they believe that furniture should be beautiful and functional, and that it should make your home feel like a place you love to be. They design our beds with this in mind, creating pieces that are not only stylish but also comfortable and durable. The mission is to help you create a space you can truly call your own. Whether you're looking for a new bed or just want to update your decor, They've got something for everyone.
Showhome Specializes in Canadian-made fabric and solid wood beds in Calgary. They also carry many other beds from around the globe. Calgary Furniture Store- Showhome is a family- owned and operated furniture store with one of the largest showrooms in Calgary. The store sells custom-made Canadian products, including rustic, reclaimed wood furniture. Showhome also offers competitive prices on its products.
SonderCare hospital beds
Seniors and people with mobility issues can benefit from SonderCare adjustable-height hospital beds. The bed provides comfort for a wide range of ages and is easy to move and adjust, making it easier for caregivers to take care of their loved ones. The hospital bed is also height-adjustable, making it easy for caregivers to reach the patient or adjust it to the patient's preference.
The Aura (TM) Premium Hospital Bed is a new, wider model, now available in 48" width. It features advanced features and a stylish home-like design. The Platinum model offers extra space and a comfortable, home-like experience compared to traditional hospital beds. It's perfect for patients who can't get up or lie down on their own.
Sleep Number 360(r) smart bed
Sleep Number 360(r) smart beds have innovative Responsive Air(TM) technology. ThTMmattress will adjust its firmness and comfort levels based on your body movements, ensuring that you get the most restful sleep. The bed senses every movement and responds automatically to your body temperature and posture. It also offers customizable firmness and support levels, ensuring that you're always comfortable.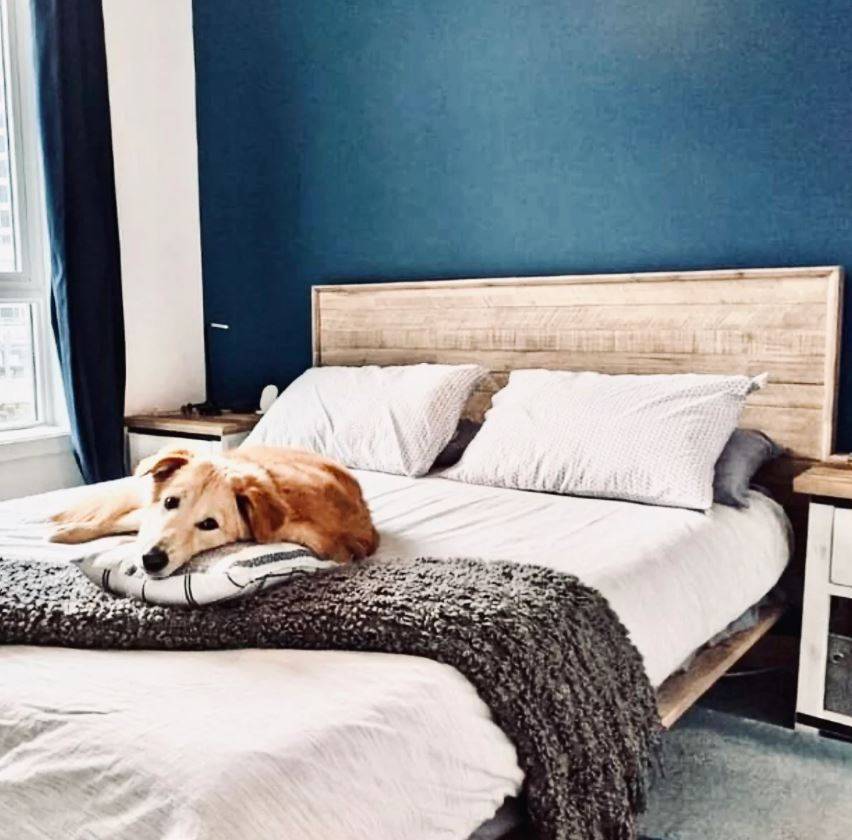 The Sleep Number 360 smart bed also has sensors that monitor body temperature and can adjust its tilt and elevation to promote airflow and spinal alignment. The bed can also be adjusted to be easier to get into. The bed is available from early 2023 and starts at $1,099.
The Sleep Number 360(r) smart bed in Calgary comes with a 100-night trial period. Customers who wish to purchase one should speak to a Sleep Number sales associate who can show them how to set it up at home. First, lay down in your preferred position and press the button to activate the system. Next, use the up and down arrows on the screen to adjust the air pressure. If you've purchased a dual-chamber model, the screen will indicate your left and right side.
Mattress topper
If you are in Calgary and are looking for a mattress topper for your bed, you've come to the right place. If you want the best comfort while you sleep, the right mattress topper can help you get that perfect night's sleep. There are many options available, and you can find the best one for your needs by visiting a store in Calgary or online.
Mattress toppers help reduce dust mites and allergens, and they can help your mattress last longer. Some of them also come with a warranty. Most manufacturers provide two years, but there are also a few that offer longer warranties. You should look for one made from durable materials, such as memory foam or latex. Microfiber toppers tend not to be as durable.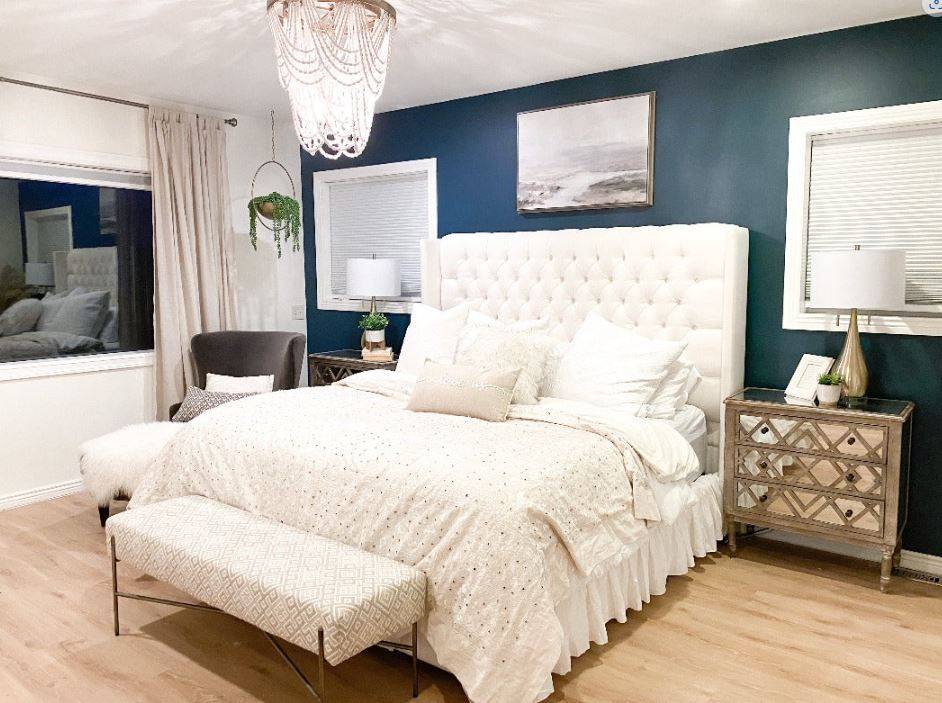 The Canadian Mattress Wholesalers store is an excellent place to buy a mattress topper for your bed. It is open seven days a week and has extended hours, which makes it easy for you to shop when you need to. The product will be delivered to your door in two to three days. The store also offers a price guarantee. If you find a lower price elsewhere, you can contact them and they'll match it by 15%. The company also follows the manufacturer's warranty.
When choosing a mattress topper for your bed, choose the materials that will provide the best support and comfort. You can choose a mattress topper made of memory foam or natural down. A memory foam topper will provide the best support, while a down topper will prevent you from sleeping hot.
Storage trunks
Storage trunks for beds are a great way to keep your room organized while saving floor space. They can be placed underneath the bed and take up no more floor space than the bed itself. They are ideal for those who don't have a closet or have a limited amount of space. You can also use them in your office, where you want to keep everything in order.
WinterSoft sheets
WinterSoft sheets are the ultimate in softness and warmth. Made from high-quality polyester microfiber, they are non-pilling and come with a one-year warranty. Each set is designed for beds up to 15 inches thick. The sheets come with a Logic Label for easy care and are available in a wide range of sizes.