Calgary Ottomans are available in many different colors, materials, and shapes. Some of the most popular colors for ottomans are blue, grey, beige, and brown. There are also a number of different shapes, including round, wedge, oval, and freeform. There is even a color called peach!

FABRIC
In the world of sewing, the word "Ottoman" is often mentioned. It can refer to a type of fabric, a characteristic, or a design. The term can apply to any of these three things, or to all three. The first of these is a type of fabric. This type of fabric is usually made from cotton or woven in a special way.
A fabric ottoman is a great addition to your living room because they make a perfect extra seat and can conceal additional storage, such as spare cushions and magazines. They're lightweight enough to move around the room and can be upholstered in a variety of colors, so they can be used in a variety of rooms in the home. The fabric covers can also be removable and washed to keep the ottoman looking fresh.
LEATHER
If you're looking ottomans at the Calgary furniture stores, that adds a touch of effortless style to your home, a Showhome Furniture is a perfect choice because you can choose from a variety of different colors and finishes for a leather ottoman. You can even choose one that matches or contrasts your current home decor.
Genuine leather ottomans are sturdy and comfortable, and they can complement almost any interior design. Leather ottomans come in many colors, styles, and sizes to fit any room. They're easy to clean and make every seat comfortable. Many models feature a cushion as well as solid wood inside the base for extra stability. If you don't want to spend a lot of money, there are faux leather options available as well.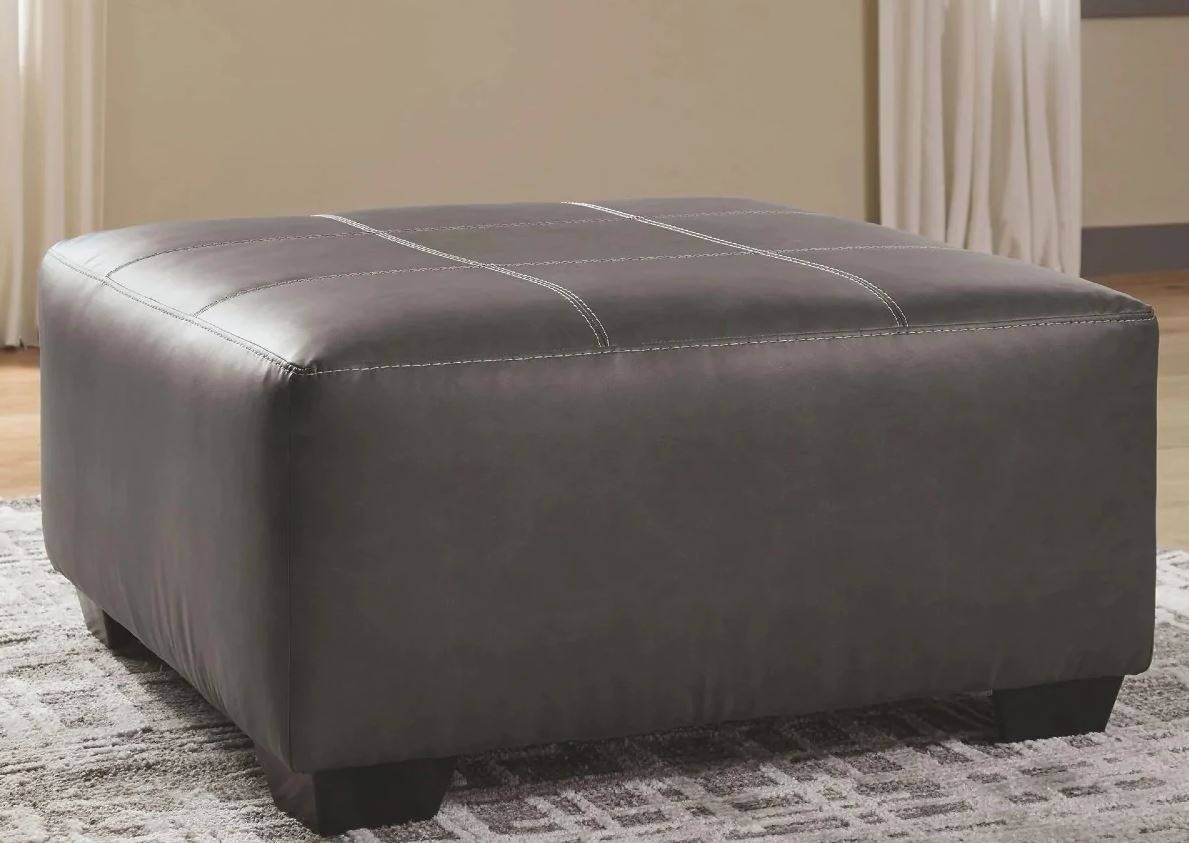 MICROFIBER
If you're looking for comfort and style, look no further than the microfiber ottoman, you may want to try the best furniture store in Calgary- Showman Furniture. They had this beautiful piece of furniture will turn your living room from ordinary to elegant. Made with 100% polyester microfiber, it features a soft texture and is stain-resistant. This piece also has plenty of storage space.
This ottoman comes with a lift-off lid to store errant items. Its stylish design conceals unwanted objects, which is great for de-cluttering your living room. This cushioned ottoman measures 15"H x 43"W x 15" D and comes with a one-year warranty.
PEACH
Peach Ottoman colors are versatile and can go with any decor style. They are a popular choice for rooms with a black couch and work well with a number of styles such as Italian modernism and Haute Boho. You can also pair them with a gold chandelier to create a dramatic impact. The black couch is also an unusual choice, but does not necessarily have to be dull and boring.

GREEN
Adding a green ottoman to your home is one way to add effortless style to your decor. This color goes well with the many modern pieces that you can find for your home. This modern furniture can be used for extra seating and as a mini coffee table. It will bring a fresh look to any room and is available in a variety of sizes.
An ottoman is a versatile furniture piece that is often used in front of a sofa or sectional. It provides extra seating and is used to reach areas of a couch that are difficult to reach. It can even be used as a storage space. Ottomans are relatively inexpensive and can be a great way to add comfort and style to your home.
TAUPE
There are a few different ways to incorporate taupe into your home decor. One option is the Larna Park storage ottoman, which serves as a footrest, a tabletop, and extra seating. This ottoman has a taupe-colored woven fabric covering that contrasts with its smooth, brown base. This piece has hidden storage beneath its top. It is made of 100% polyester.
PEACH-RED
Peach-red Ottoman colors are a classic combination for a room that is both feminine and sophisticated. Peach is a very popular color in interior design and can be used in a variety of ways. The color can be used in accent pillows, furniture, and even accessories. When combined with burgundy red, it creates a dramatic yet feminine effect.
If you want to add a pop of color to your living room or bedroom, a peach-red ottoman will do the trick. This color is a great accent for black sofas and works well with Haute Boho and Italian modernism styles. You can also add a gold chandelier or a white or emerald green throw pillow to create a dramatic visual impact. While you may be afraid of black, the color is practical, elegant, and can be used in many ways.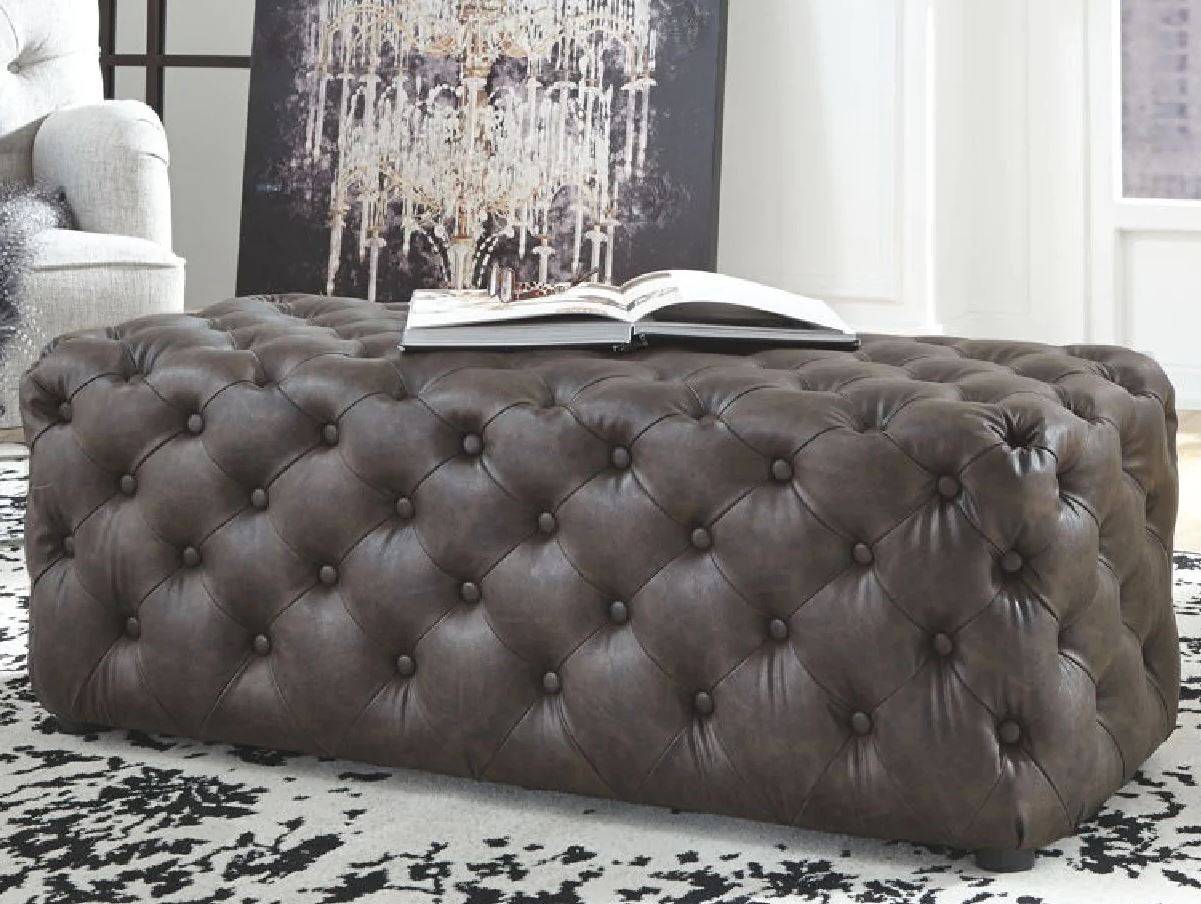 BLACK
The Ottomans wore a range of colors, and black was one of them. The Persian word for black is siyah, while the Turkish word for black is kara. The estate records show that women wore at least one black garment each, and men wore about five times as many as women.
Calvary Furniture store has a Black classic color that goes well with a wide variety of decors. A black couch, for example, looks best with bold, monochromatic colors or pastels. However, patterned fabrics are fine as long as the pillows are a complementary color. If space is an issue, consider a small cocktail ottoman, or a small ottoman that functions as a coffee table.

WHITE
Modern ottomans can be found in a wide range of styles, shapes, and colors. When choosing colors for your ottoman, it's important to consider the overall aesthetic. White is a clean, sophisticated color that will complement multiple design styles. You'll find a wide selection of modern white ottomans for your home at CB2.
Ottomans are an affordable way to add additional seating to your living room, den, or office. These versatile pieces can be used as a footrest for sectional sofas or as coffee tables in living rooms. They can also serve as an extra storage space. These pieces are great additions to any space.
BEIGE
Ottomans are a great way to accent your home, whether they're in your living room or your office. They're versatile, comfortable and can be found in a variety of colors. Some ottomans are constructed of leather with wrought iron accents, while others are made of fabric and filled with plush stuffing. No matter what you choose, beige ottomans are a great accent piece that will fit in with any decor.