When it comes to buying a new mattress, there are a variety of options to choose from in Calgary mattresses. You might want to consider one that offers a good-conforming line, or you might prefer a bed that allows you to adjust your position as you sleep.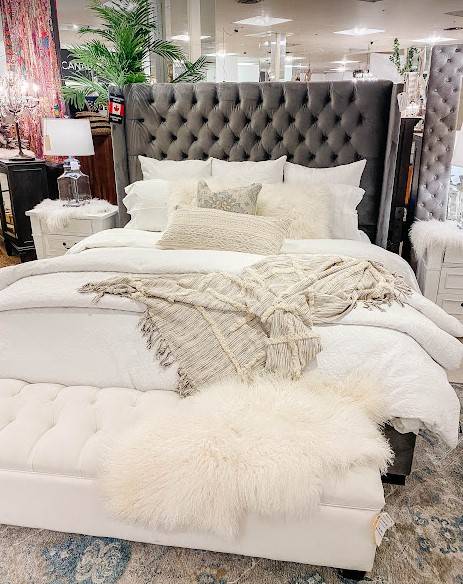 Sealy Posturepedic
Sealy Posturepedic mattresses have been designed to optimize the support of your entire body when you are sleeping. This is done by reducing muscular tension and pressure on the coils located in the center of the mattress. You can select from different styles, including all-foam and hybrid. Regardless of the type of Posturepedic mattress you choose, you can be sure that it will deliver the quality support you need.
Sealy Posturepedic Foam mattresses are made with a denser array of individually encased coils and a gel-memory foam. They also feature knit covers with moisture-wicking properties. Moreover, they are compatible with adjustable bases.
Posturepedic technology has been around for years. This is why it is important to find a bed that features this innovative mattress design. It reduces the sagging of the mattress and promotes better spinal alignment.
All Sealy mattresses are hypoallergenic and offer Stay True Fibers, which regulate the temperature of the sleeper and keep them cool. Some also come with a patented Gel Memory Foam that provides additional cooling.
Posturepedic mattresses are available in a wide range of prices. The entry-level ones are only a few hundred dollars, while the high end models can cost several thousand. In the middle, you can get a Sealy Response Plus mattress, which features premium memory foam.
If you are suffering from back pain, the Sealy Posturepedic mattress is an ideal choice in Calgary mattresses. It features a Core Support center that adds extra support to the center third of the mattress.
There are also various other benefits of using a Posturepedic mattress. These include reducing the stress on the muscles, improving airflow, and maintaining a neutral spine position while you are sleeping.
Tempur-Sealy
Tempur-Sealy posturepedic mattresses are designed to give you the best night's sleep. The brand's products are made of high-quality materials and undergo a strict testing process. You can choose from many models at Calgary furniture store.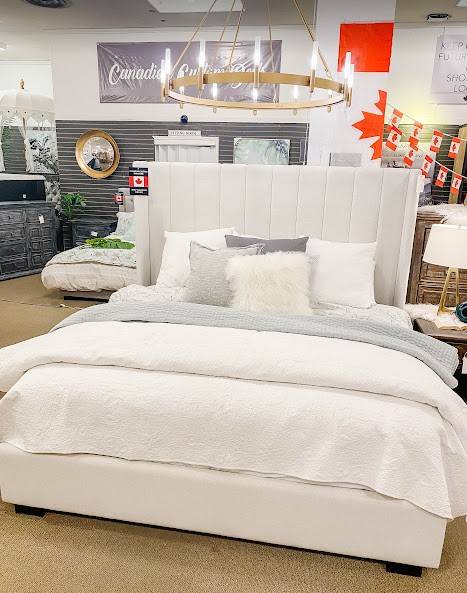 Tempur-Sealy posturepedic beds are made to be responsive to your body's weight and position. In addition, they offer great motion isolation.
This mattress has a foam layer that combines a traditional memory foam feel with the cooling effect of a gel-infused foam. It also has a support system that responds to your body and offers extra cushioning.
If you need extra comfort, you may consider the TEMPUR-LuxeAdapt. This medium-hybrid mattress has four layers of foam between the cover and the base. One of the top layers is an antimicrobial cooling layer. Several other comfort layers offer soft and firm levels of support.
While this mattress has a classic memory foam feel, it may be too soft for some stomach sleepers. Some back and side sleepers will find it too firm.
Sealy Posturepedic mattresses are a popular choice for people looking for a good back support. They are available at Calgary furniture store and online. Most often, these mattresses are delivered for free through a retailer's in-home delivery service. However, you should check the manufacturer's return policy.
Tempur-Sealy is the largest mattress company in the world. As a leader in the mattress industry, they have a variety of designs to suit your needs. With a wide range of firmness options, you can find a mattress that fits your style and budget in the best furniture store in Calgary.
Tempur-Sealy has a number of adjustable bases for sale. Some of these bases have massage capabilities. These bases allow you to position yourself for the best sleeping experience.
Conform line
The Conform line of mattresses from Sealy is designed for body hugging. It combines a gel-infused memory foam layer with a moisture wicking top layer. This helps to promote a more consistent sleep temperature.
This line has three models to choose from. You can choose from a twin-size mattress to a California king. They are priced reasonably and offer a range of features that you might not find on cheaper mattresses. Some of them are also available at Calgary furniture store.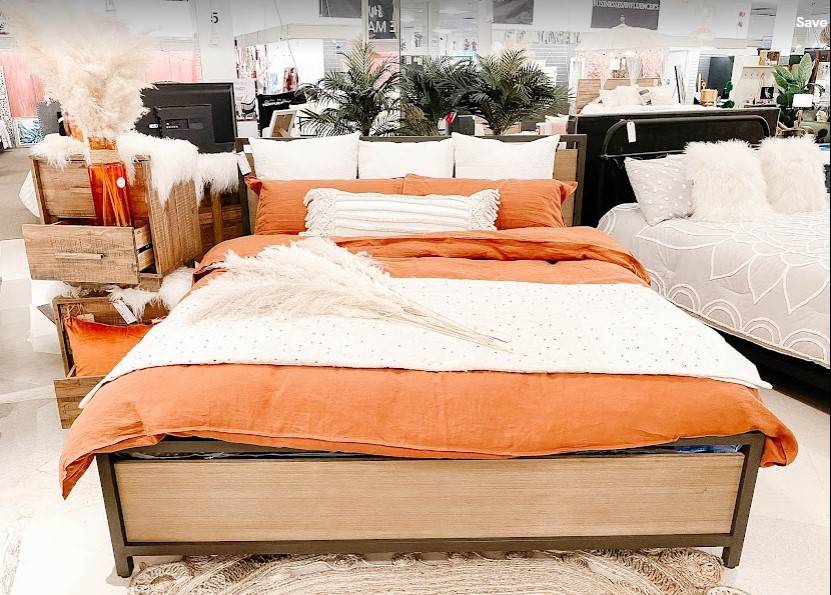 There are also the Performance Collection. This line is similar to the Posturepedic Plus line. These mattresses are made with a stretchy ComfortLoft cover. Also featured DuoChill and MoistureProtect technologies.
The Posturepedic technology has recently been reinvented to provide a more modern look. For starters, you will now find more coils in the center of the mattress. In addition, the coils are more shaped.
This technology, known as Posturepedic Technology, has a variety of benefits. Specifically, it provides a stronger foundation in the middle of the mattress. Another feature is that it offers softer foam at the head and foot of the bed.
It also includes a nifty little feature called the Airflow Transfer System. It is the best way to keep your mattress cool.
Other features include an ultra-stretch-knit fabric on the top layer and MoistureProtect on the bottom. Finally, a top-notch Gratifying model provides the firmest mattress in the line.
The best part is that these products are all customizable. Choose from three different comfort levels and select the firmness based on your preferred sleeping position.
Whether you are looking for a new mattress or an update to your existing one, you can count on Sealy to provide you with a product that will make you proud to call it your bed.
Paterson Hybrid
Paterson Hybrid posturepedic mattresses offer a great blend of comfort and support. This unique mattress uses a combination of polyurethane foam and memory foam. It is designed for those who want firm support for their neck and shoulders, but are light sleepers.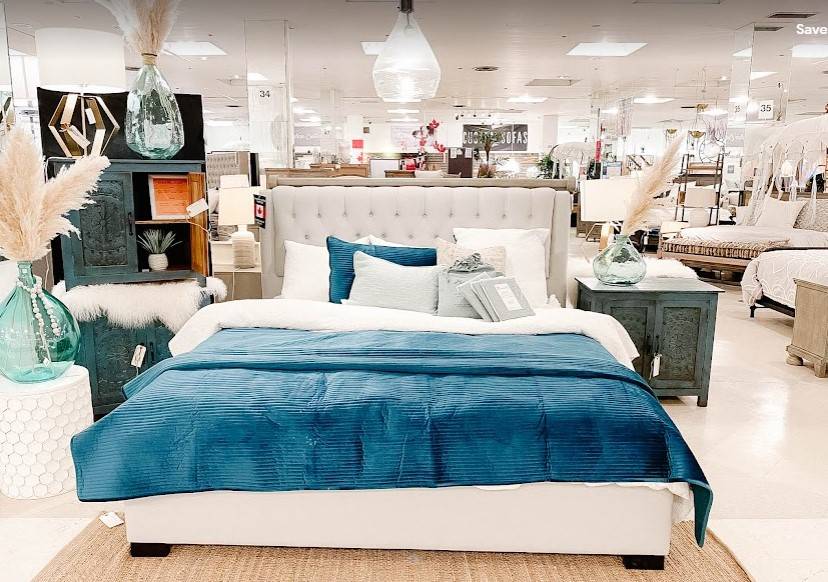 The mattress cover is made of stretch knit and treated with MoistureProtect(tm) to keep the mattress cool. In addition, it includes antimicrobial surface guard technology.
This mattress features a durable cover, as well as a Duraflex(tm) coil edge. A reinforced edge provides more stability, and the coils help to promote airflow.
The Paterson hybrid mattress features 9" of pocketed coils. Because of the coil system, the mattress is bouncy. These coils help to reduce motion transfer, and provide responsive comfort.
The Sealy(r) Posturepedic Paterson Medium Hybrid Mattress strikes the perfect balance between firm and soft. It features ComfortSense(tm) Gel Memory Foam, Duraflex(tm) coils, and responsive support.
These models are part of the Posturepedic Collection, which offers responsive coils and trusted Sealy support. The cover also features a soft top layer, as well as breathable fabric and cool-to-the-touch fibers.
Another type of hybrid mattress is the Cocoon by Sealy. It features an all-foam construction and a firmer feel. Both are available through Sealy's website.
Some Paterson Hybrid mattresses are compatible with adjustable bases. This makes it easier to set the mattress up for a good night's sleep.
You should ask your store about the warranty for your particular model. Each brand and model have different information, but you should be able to find information on the "Law Label" that is included with your mattress.
You should also check to see if the mattress has a body impression warranty. Typically, a body impression warranty covers permanent depression, but it depends on the model.
Chill
If you're looking for a cool, comfortable bed, you might be considering Sealy Posturepedic mattresses that can be find one of the best furniture store in Calgary . These beds were designed by orthopedic experts to provide superior support and alignment. They also offer innovative cover technologies to boost comfort. Here are two of the top-notch models available.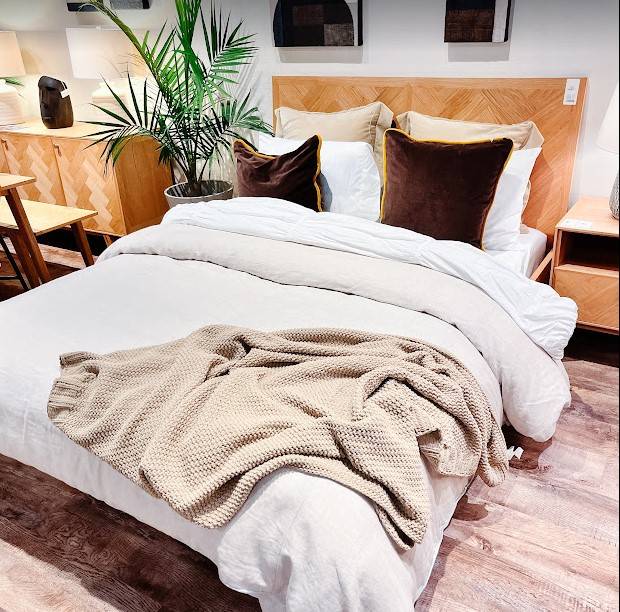 The Silver Chill mattress and the Cocoon Chill mattress are the names of two all-foam mattresses that are designed to isolate motion and reduce pressure points. While they are designed for different sleeper types, they both offer a cool feel. Both feature three layers of foam to cradle your body and help keep your spine aligned.
The Silver Chill's main benefit is its cooling effect. A special phase change material is applied to the mattress cover to absorb and release heat depending on the temperature. This means you don't have to worry about sweating your way to a great night's sleep.
The Cocoon Chill is a bit on the firm side, but if you're a stomach or back sleeper, this might be the best Calgary mattresses for you. It features a three-layer foam system, including a thicker layer of plush-feeling foam to cushion your hips and shoulders.
The PosturePedic Optimum Chill Devonia is an unquilted foam core medium mattress that's also worth checking out. In addition to being an excellent budget buy, it's been recommended by 70% of owners on GoodBed.
The most important deciding factor is your budget and sleep style. A hybrid mattress might be a better fit if you prefer the responsive feel of an innerspring but still want the added comfort and cooling capabilities of a foam bed. Choosing between the Cocoon Chill and the PosturePedic Optimum Chill isn't easy, but a little research goes a long way.