Sealy is an American mattress brand. Sealy is one of the well-known brands of Calgary mattresses. The name comes from the town of Sealy, Texas. It is marketed by Tempur Sealy International.
Hybrid
Sealy hybrid mattresses are a great option for anyone looking for a good balance of comfort and support. With a variety of models with these Calgary mattresses, you can choose the one that fits your preferences and budget. However, you may want to keep a few things in mind before making a purchase.
Some of the features you'll find on a Sealy hybrid mattress include a breathable fabric, gel gel-memory foam, and pocketed coils. These materials help to ensure consistent airflow throughout the mattress, which makes lounging and reading easier.
You can buy a Sealy hybrid mattress directly from Calgary furniture store or retail store. The company offers a 120-night money back guarantee. This means you have more than enough time to test out your new bed.
Other features you'll find on a Sealy mattress include allergy protection, which keeps the mattress from attracting allergens. Also, a special Coil Edge system provides extra support along the border of the bed, improving durability.
A good Sealy hybrid mattress will provide you with a comfortable and undisturbed sleep. You'll also find that this kind of mattress is more comfortable than an innerspring mattress.
Although Sealy has a few negative customer reviews, overall they're positive. Many of the customers recommend the brand to friends and family.
In addition to customer service, Sealy offers a 100-night sleep trial. They also offer free shipping. If you do decide to return your mattress, make sure you check the policy before buying.
Sealy also offers an A+ rating from the Better Business Bureau. Their website features a lot of positive customer reviews, and they are considered one of the best manufacturers of hybrid mattresses.
The company also offers a credit card that enables you to get 0% APR for up to five years.
Memory foam
If you're looking for a mattress that is quiet, offers good support and a soft and comfortable feel, then you might want to consider purchasing a Sealy memory foam mattress. These mattresses feature three distinct foam comfort layers.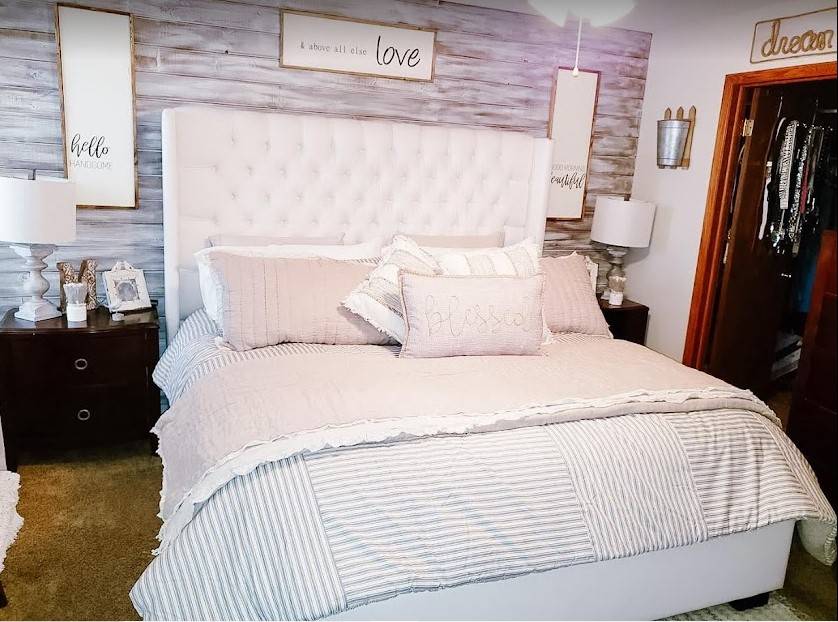 The top layer is a memory foam that conforms to your body's curves and relieves pressure points. This makes it ideal for relieving back and joint pain. Unlike a spring mattress, a memory foam bed is also antimicrobial and dust mite resistant.
If you suffer from chronic neck or back pain, then you might want to give a memory foam mattress a try. Many people have found that this type of mattress helps with lumbar support and alleviates chronic neck pain.
There are a variety of memory foam bed styles available, including foam and hybrid models. Some have gel added to the foam for cooling. Other manufacturers expand the cells in the foam for better airflow.
These types of mattresses are popular because they help eliminate pressure points. Memory foam beds are more durable and tend to last longer than standard mattresses. Buying a high-quality mattress is essential to ensuring a quality night's sleep.
Sealy's mattresses offer three exclusive collections. Each is designed to address the needs of different types of sleepers.
For example, the Cocoon Chill memory foam mattress is designed to isolate motion. It features a three-layer mattress with a memory foam top layer and phase-change material for a cooler, more comfortable feel.
The Sealy Performance Collection features a combination of Sealy ComfortSense memory foam and SealySupport Gel polyfoam. Both the gel and the polyfoam work together to ensure that you get the best sleep possible.
The Amerisleep AS5 Hybrid offers a 20-year warranty with a 100-night sleep trial. The mattress also features an AirCool Memory Foam that has a unique open cell structure that reduces heat retention.
Innerspring
Sealy innerspring mattresses provide a comfortable, soft cushion-top. They are designed to facilitate easy movement in and out of bed. Many people choose these mattresses because they are affordable. The company also offers a free-shipping service.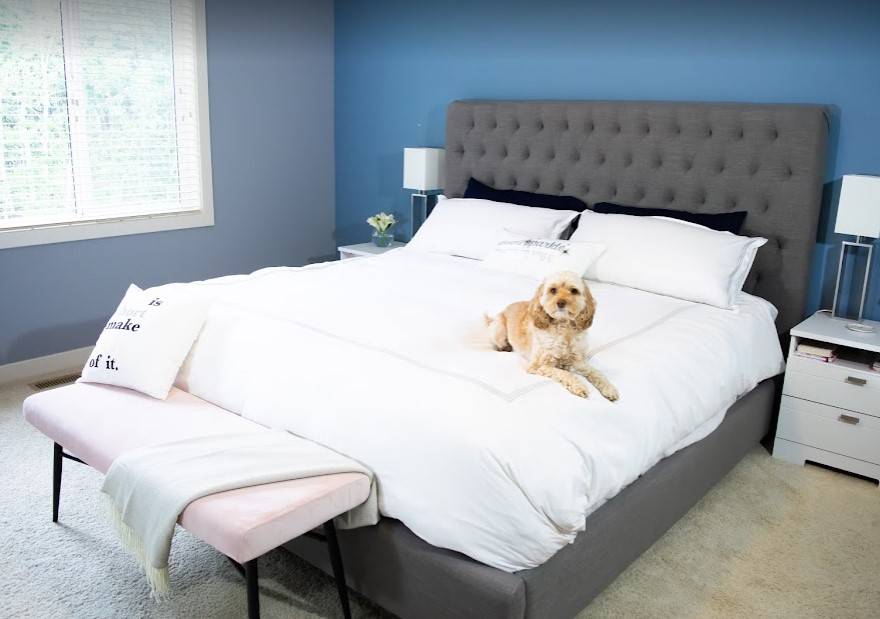 There are three different quality levels to choose from. These include the Essential, Performance, and Premium. Each has a different price range.
The Performance and Premium lines offer higher motion absorption and more response. Some of these models also have pocketed coils. Typically, the higher the price, the better the materials and design.
Most Sealy models are made from a mixture of materials, such as foam and memory foam. For instance, the Posturepedic Plus collection has two additional series of memory foam mattresses.
The brand has an A+ rating with the Better Business Bureau. Its marketing is fact-based, as is its customer service. If you have any questions, you can speak to a specialist.
The mattress comes with a ten year warranty. You can purchase the model from a brick-and-mortar store, online, or from Calgary furniture store.
However, it is important to note that some models do not come in stock at the time of your visit. This can make buying a new Sealy innerspring mattress a little difficult.
As with many products, it is best to try out different types before making a final decision. Some options, such as the Performance and Premium, are the most economical. In addition, it is possible to find a Sealy hybrid, which combines an innerspring base with memory foam and gel.
Aside from memory foam, you can also opt for a Sealy innerspring mattress with Posturepedic Technology. These mattresses use patented titanium coils to provide support and body alignment.
Posturepedic Plus
Sealy Posturepedic Plus mattresses are designed to provide targeted comfort and support. Each mattress includes individually wrapped coils, gel-memory foam, and a breathable fabric wrap. This technology promotes airflow and prevents roll-off. These beds also include a reinforced center to offer more stability.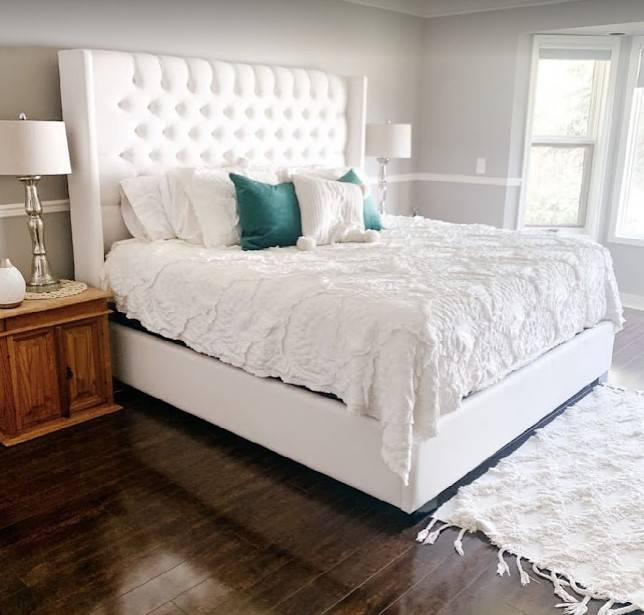 The Posturepedic Plus line is part of the Premium line of Sealy mattresses. It is available in soft, firm, and ultra plush.
Some of the higher-end models include Sealy Response Pro HD Encased Coil and zoning. They also feature a DuraFlex Edge.
Aside from having multiple layers of support, these mattresses are also a great option for cooling. Gel-infused memory foam and high-density polyethylene fibers give the mattress a cool-to-touch property.
AllergenProtect(tm) is also available on these mattresses. It keeps common allergens from entering the bed.
While these mattresses are great for cooling, they are not the best choice for those who need extra support. However, they are a good alternative if you are looking for a quality mattress.
If you want to test out the mattress before buying, Sealy offers free trials. Additionally, all Sealy mattresses come with a money back guarantee.
These mattresses are made to contour to your body's shape. Choosing a mattress that is softer helps you to relieve pressure and get a better night's sleep.
The key areas of the body where you need support are the spine and the hips. Most of your body weight lies in these two regions. Without the right amount of support, you may suffer from aches and discomfort.
You can find a Sealy Posturepedic Plus mattress at the best furniture store in Calgary. These beds feature a durable knit cover that is both breathable and antibacterial.
Firmness options
When you're looking for a new mattress, you want to be sure you choose one that's comfortable. There are many choices in Sealy mattresses, so it's best to shop around and find the best furniture store in Calgary and look the perfect mattress for you.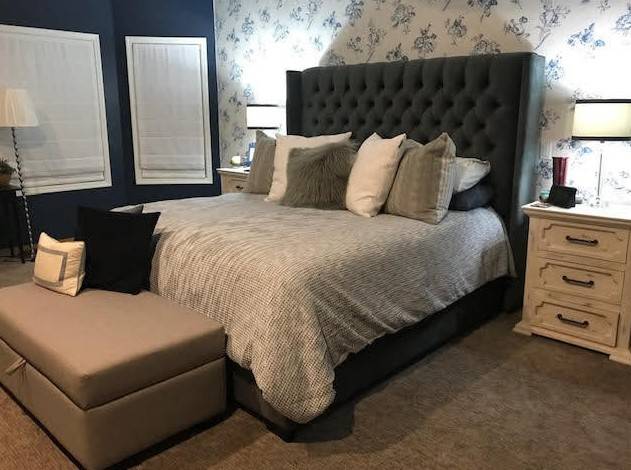 You can choose from different styles, firmness levels, and price ranges. Some Sealy mattresses feature cooling technology and Posturepedic technology. This technology detects your body's weight and helps you sleep better.
Other types of Sealy mattresses include hybrid models, which combine traditional spring mattress with contouring effects of memory foam. In addition to the Posturepedic Technology, some hybrid models also have an extra layer of coils.
The best-rated option in the Sealy line is the Cocoon. It features three layers of memory foam. A middle layer provides transitional support and a top layer to conform to your body for pressure relief.
Aside from the best-rated options, Sealy has also been recognized for its customer service. If you are unhappy with your purchase, the company offers a full refund.
While some Sealy customers have been disappointed with their mattresses, most have found them to be comfortable. However, some have reported sagging and discomfort over time.
For a budget-friendly option, you can check out the Sealy Essentials collection. These mattress models are available in a soft or medium firmness, but there are some complaints about durability.
On the other hand, you can choose a luxury hybrid model with a hand-tufted construction and greensguard certified materials. But, you may have to pay a premium for this.
For maximum support, you can try a Sealy innerspring mattress. These Calgary mattresses are made with precise engineered coils. Also, some models have a breathable cover and use gel-infused foam.