Whether you're looking for new bedding or you're in the market for a new mattress in Calgary altogether, you'll want to know a few things about Showhome mattresses in Canada. As the name suggests, Showhome has the best brand of mattresses in Canada.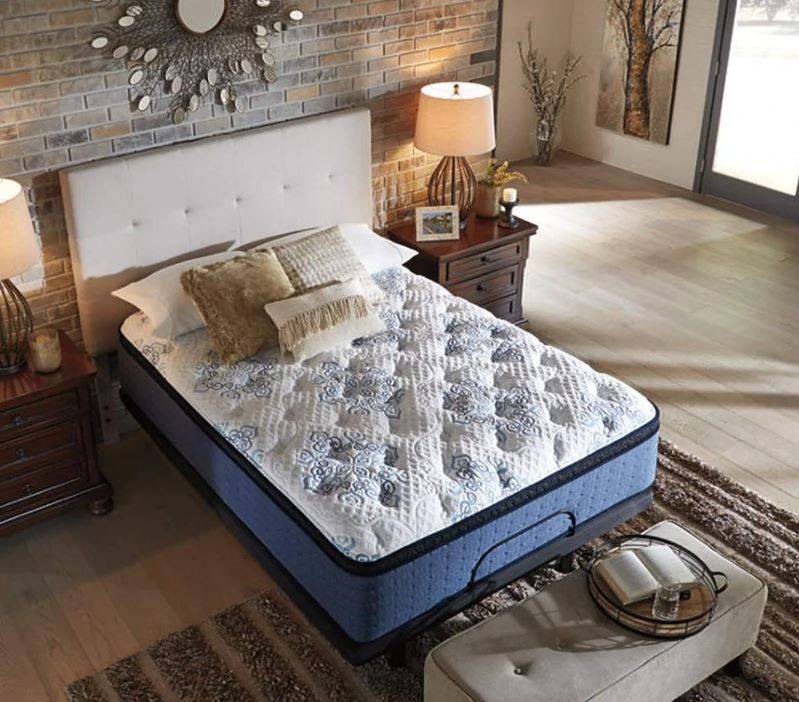 Showhome have the best brand of mattresses in Calgary they offer a premium model mattress. It features a hybrid design. The mattresses they offer are made from sustainable and natural materials.  Showhome Furniture is always receiving new and exciting pieces. They are constantly shopping around the globe to bring you the latest in style and design. You can check online or visit their 70,000 sq. ft. showroom and see their collections in person.
There are four comfort layers on the best furniture store in Calgary - Showhome Furniture. Two of these are organic, the others are naturally temperature-regulating. These layers help regulate the body's temperature while you sleep.The base layer of the Birch Luxe is made of organic wool and rayon fibers. These materials are flame retardant. They also serve as an additional fire barrier.
One of the best mattresses in Calgary is the ideal combination of plushness and stability for people seeking the best of both worlds. Relax in luxury with five layers of firm and soft foam, as well as a hearty amount of pocketed coils to keep you supported all night. It's simple to get comfortable: super-plush pressure-relieving layers help you discover the perfect place, while serta foam regulates your temperature so you stay cool, quiet, and collected while sleeping, they also added a stronger structural support core and 13-gauge wrappings around each coil person to ensure that everyone on board has their own place. Furthermore, it is compatible with a box spring or foundation (available separately if needed) to complete your image of pleasant sleep.
The Calgary Furniture store - Showhome has mattresses that also designed with temperature regulation in mind. The Showhome has a different brands of foam top layer that is ventilated.
Perfect Sleeper
The Serta Perfect Sleeper mattresses are designed to help you achieve a good night's sleep. These beds feature a gel-infused foam, pocketed coil innerspring support, and the foam-edge support. They are available in a variety of firmness levels and have pillow-top options.
Serta Perfect Sleeper mattresses are manufactured in the USA. They're sold in stores or online. Availability and pricing vary by retailer.
The Serta iComfort line is a lower-priced version of the Perfect Sleeper, it has some durability complaints, though. If you're looking for more support, the higher-priced Perfect Sleeper models are your best bet.
Serta Perfect Sleeper beds are made with memory foam and gel-foam layers that promote airflow and helps control body heat. This combination helps promote a cool and relaxed feel that's great for a wide range of sleeping positions.
Serta Perfect Sleeper mattresses can be found in three different firmness levels. You can choose the perfect firmness for your sleep needs with the plush, extra-firm, and medium models. Plush is ideal for light sleepers and provides good cushioning for side sleepers. A medium mattress will accommodate most sleeping positions.
Perfect Sleeper beds also feature a soft pillow top option, which is good for lumbar support. You'll also find more coils in the extra edge of the bed, which provides edge support.
iComfort
Serta is an established and reputable manufacturer in the mattress industry. They offer a wide variety of mattresses to meet the needs of different sleepers. Their iComfort line is a popular choice among sleepers. These mattresses use pocketed springs in the base and gel-infused memory foam.
In addition, the mattresses come with a cooling mechanism called TempActiv, this mechanism provides cool comfort and excellent motion separation.
The iComfort mattresses are available in varying firmness levels. A soft option is ideal for back and side sleepers, while a medium-firm option is recommended for people who prefer a slightly firmer feel.
Serta iComfort mattresses are made with CertiPUR-US certified foams, which are free of harmful chemicals. The foams also meet low emissions standards.
Serta's iComfort line is competitive against name-brands like Tempur-Pedic. The brand's most famous product is its pocket coil mattress. However, its iComfort line offers a few other foam options.
If you're looking for a new mattress, you can purchase an iComfort online or at a store. In addition, you can choose a trial period. You'll get 120 days to try out your mattress before committing to it. During the trial period, you can exchange your mattress or receive a refund.
Chinook
A new mattress-in-a-box line from Serta is now available at Canadian Tire stores across the country. The Serta Chinook Mattress In A Box is designed to be comfortable and supportive for every type of sleeper.
This new mattress-in-a-box features gel-infused foam and a thick support layer. It has a medium firmness level and is a good choice for budget-conscious buyers, however, there are a few downsides.
For starters, the cover is not machine washable. You can only spot-clean the outer layer of plastic, which is covered with grey and white pattern.
The second layer of the mattress is made of seven inches of support foam. The first two inches are made of cooling gel-infused foam.
Those who are unsure of how the Serta Chinook will feel will be glad to know that it has a medium firmness level. Some customers report tells that they feel supported, while others report also tells that they have trouble getting comfortable.
Another major selling point of the Serta Chinook is that it's made to fit any bed frame. You can choose from a variety of size options, including king, queen, twin, and extra-long.
When you're ready to buy, you can order the Serta Chinook Mattress in a Box online or at your local Serta store. Shipping is free throughout Canada. Orders typically arrive within a few days.
Adjustable foundations
If you're in the market for an adjustable foundation, you'll want to look at Serta. They make some of the best mattresses on the market.
The company has been in business for over a century and they're the leading manufacturer of adjustable beds in the United States and Canada. Serta has been responsible for a lot of innovations, including the first memory foam mattress and the original hybrid mattress.
Serta also produces some of the most comfortable beds on the market. Their products are backed by a solid track record of service and support. There are also some great warranties available, with many mattresses coming with a 10-year warranty.
A Serta adjustable foundation is designed to help you enjoy the comfort of your favorite positions, without the pain. For example, you can raise your head and feet in the bed and even use a massage system to help you sleep.
With Serta's Motion Plus, you can choose from six different levels of intensity for the best lumbar support. You'll also enjoy a relaxing, whisper-quiet massage. This feature is particularly beneficial for people suffering from certain medical conditions.
Another Serta innovation is the iComfort Hybrid, which features a coil system that provides springy support. It also uses a phase change material that helps reduce heat retention.
Trial periods of 100 nights or more
If you're buying a new mattress, you probably want to know what the Serta mattresses Canada trial period is all about. The benefit of this type of program is that you'll be able to get your money back if you aren't satisfied with your new bed.
There are many companies that offer these types of programs. Some will even give you free shipping, so you can save on the cost of buying a new mattress.
You can take advantage of these programs by shopping online. This makes it easier to compare different models and since most online mattress sites offer generous trial periods, you don't have to worry about losing your money if you find a better fit for your needs.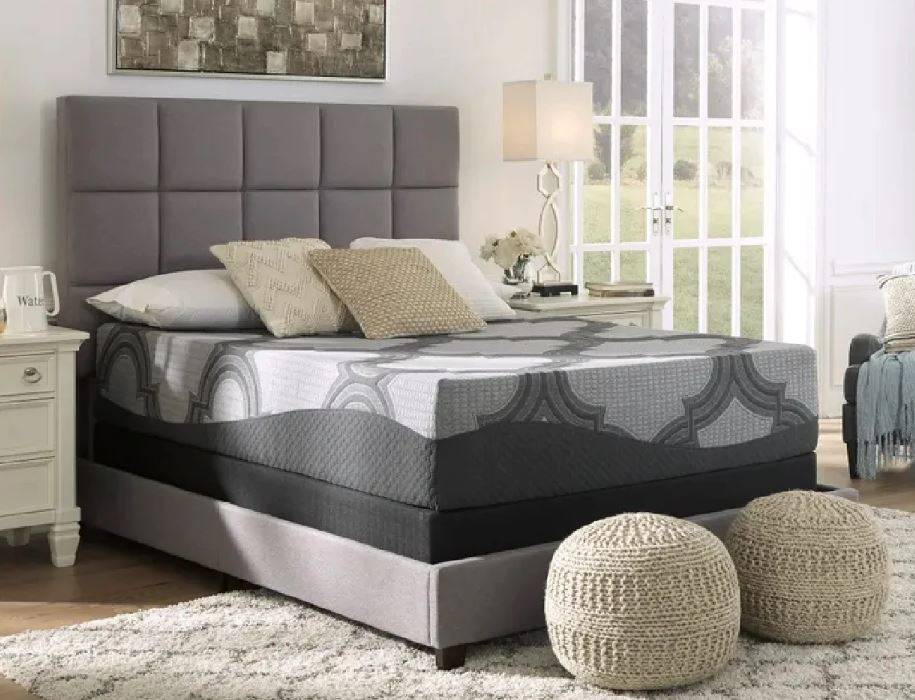 Many companies allow you to return the mattress you bought for a full refund. However, you need to be careful. Be aware of hidden costs such as shipping and replacement parts.
Before you make your purchase, read the terms and conditions for the Serta mattresses Canada trial program. This is because some companies will cancel your return policy after you've already slept on the mattress.
While there are a lot of companies out there that offer these types of programs, not all of them are created equal. A lot of them have hidden stipulations.
Limited warranty
Mattress warranties are there to provide peace of mind for consumers. They give consumers the ability to return a defective mattress and the manufacturer will repair or replace it, but there are several ways that a warranty can be voided.
First, it is important to read the terms of the warranty before purchasing a mattress. The terms of the warranty will explain what is and is not covered. You can also find out how to file a claim.
Mattress warranties vary by company and may also include other conditions. Some companies will only cover certain types of damage, such as sagging or stains. Others will cover certain types of problems, such as broken or defective springs.
Usually, the point of contact for any warranty issue is the retailer. However, you can sometimes get the warranty directly from the manufacturer.
Some companies will try to avoid fulfilling your warranty claim. If this happens, you may have to hire a lawyer to help you determine whether your claim is valid or not.
It is best to keep records of all communications and documents. This will allow you to advocate for your rights. Depending on the situation, you may have to pay for the inspection, shipping costs, or even repair work.