A memory foam king mattress in Calgary is the perfect option for those who enjoy a comfortable night's sleep.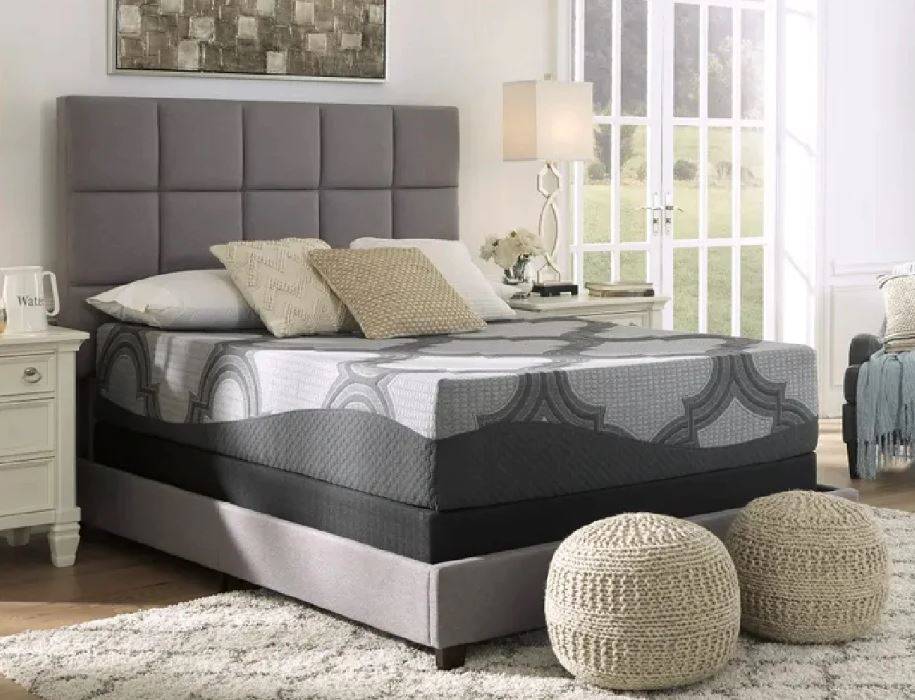 Memory foam Mattresses
These Calgary mattresses are especially beneficial for those who suffer from chronic pain and sleep disorders, as they can provide relief from pressure points and support the entire body. This type of bed also helps reduce motion disturbances, which is particularly important for people who are sensitive to sleep disruptions. It's also an excellent choice for those with allergies, as its dust/mite-resistant materials can prevent allergic reactions.
There are two types of memory foam mattresses: open-cell and closed-cell. Open-cell memory foam is less dense and provides more surface area than its closed-cell counterpart. However, it's not recommended for those who tend to get too hot while sleeping. Alternatively, some manufacturers use conductive memory materials to regulate the temperature of the sleeper.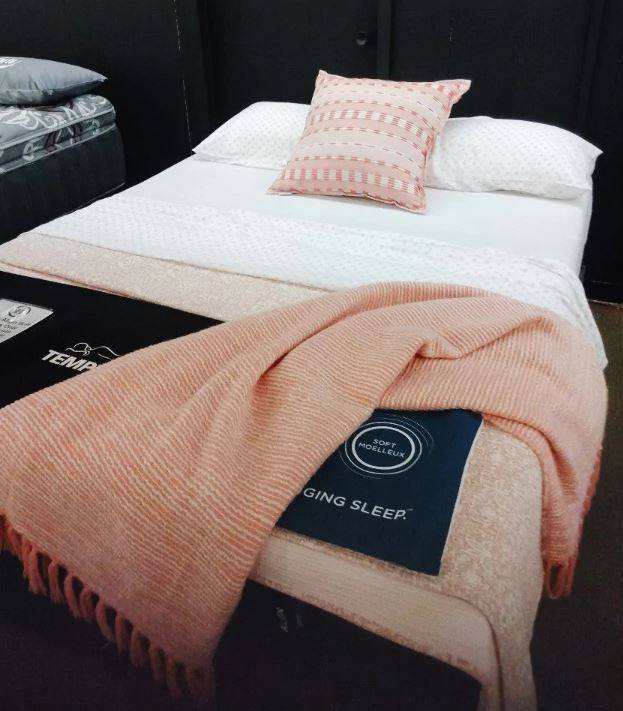 Some companies also use a cooling gel to keep their mattresses from getting too hot. Typically, these foams are infused with gel beads that can help to minimize heat retention. Additionally, some companies also expand the cells of their memory foam to improve airflow. In addition, the cover may be made from a gel-infused fabric that can help to reduce the sleeper's body temperature.
Another benefit of these beds is that they can be very quiet. They are often quieter than other kinds of beds, making them ideal for people who need to sleep during the day. Moreover, they are also very easy to clean.
Memory foam beds are also hypoallergenic and can be a good choice for those who suffer from allergies. Memory foam beds are designed to prevent motion transfer, which can cause aches and pains in the back and neck. Fortunately, memory foam is also resistant to dust mites, which can cause serious health problems for those who are prone to respiratory problems.
Memory foam is an adaptive material that responds to the pressure of your body, allowing it to conform to your posture and body curves. Depending on your preference, you can choose from a range of densities, from three to seven pounds. Density is a key factor in choosing a mattress, as it determines how soft or firm it will be.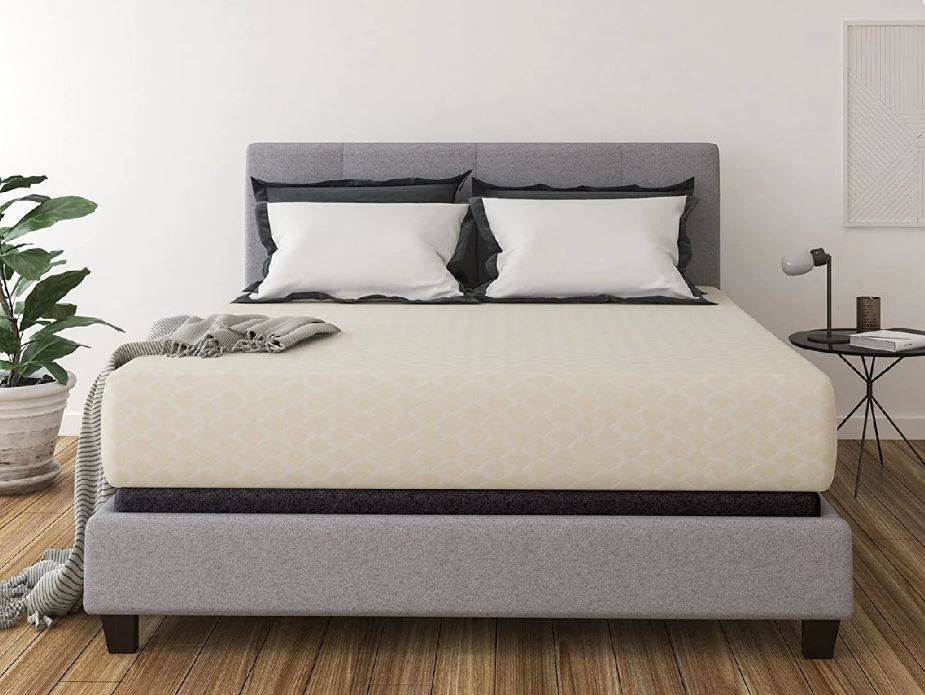 Memory foam mattresses are also highly responsive to body heat. Unlike traditional mattresses, they have built-in channels for airflow. By adjusting their shape according to your body's weight and temperature, memory foam can provide a great deal of pressure relief. If you're a light sleeper, a memory foam bed can be a very effective means of relieving painful joints and back pain. Those who are side sleepers can also enjoy a comfortable sleep, you'll also find that memory foam king mattresses are firmer than queen-sized mattresses.
Showhome King Mattresses
When shopping for a king mattress in Calgary, you'll want to take the time to examine the specifications of each bed. This includes the material used, rebound rate, and certifications. Ensure that you take advantage of any trial periods that are offered. Usually, a trial period is at least a month. For the best king mattresses in town, come to Showhome Furniture. They have a wide selection of top-quality mattresses to choose from, they also always update their inventory with the latest and greatest models. Plus, They offer unbeatable prices on all of our products. So whether you're looking for a traditional coil mattress or something more modern like a memory foam model, they've got you covered.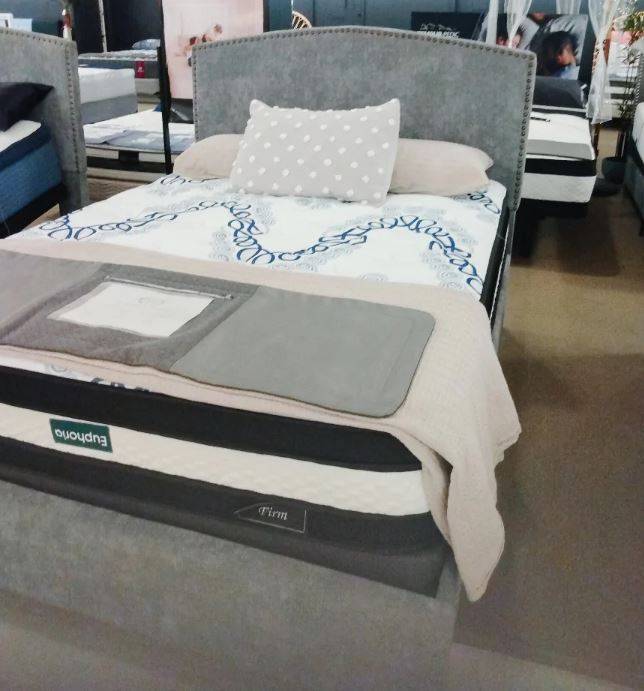 At Showhome Furniture, believe that a great night's sleep starts with a great mattress. That's why they offer an unbeatable selection of king mattresses, made from only the highest-quality brands in Canada. Whether you're looking for a traditional innerspring mattress or something more modern like a gel memory foam mattress, They have just what you need to get the best night's sleep ever. Plus, their prices are always unbeatable, so you can rest easy knowing you got the best deal around.
The best furniture store in Calgary - Showhome Furniture has one of the largest mattress galleries in Calgary. They carry all the top Canadian brands and house brands. They also price match and offer the best prices in town. At Showhome furniture, They believe that you could get the best sleep of your life, that's why they offer king mattresses that will have you waking up feeling refreshed and ready to take on the day. With their unique value proposition, mission statement, and vision statement, They are committed to helping you get the most out of your sleep.
Calgary Furniture store - Showhome Furniture, a leading online retailer of king mattresses. They offer an unbeatable selection of the highest-quality mattresses at the best prices, and our customer service is second to none. Their mission is to provide our customers with a simple and hassle-free shopping experience and to help them find the perfect king mattress for their needs. They believe that every person deserves a good night's sleep and they are dedicated to helping customers get the most out of their bedroom experience. Visit their website to shop their selection of king mattresses! Showhome Furniture receives new and intriguing pieces on a regular basis! They are always shopping across the world to provide you the most up-to-date fashion and design! You can visit their website or visit the 70,000 sq. ft. showroom to see their selections for yourself.