Whether you are looking for accent chairs in Calgary for your dining room or chairs to put on your patio, there are many different styles to choose from. It is easy to find chairs that are comfortable, attractive, and will fit into your budget. Here are some of the most popular styles to consider.
ShOWHOME
Whether you are looking for a rustic look or a timeless beauty, Calgary furniture store-Showhome Furniture is a great choice. There are chairs can fit any style of dining room in Showhome Furniture. They are sturdy and durable, making them an ideal investment for your home.
Showhome furniture store is characterized by clean, simple lines. Their accent chairs are made from solid wood, and the style emphasizes practicality. Unlike many other styles of furniture, They have styles that are minimalist and unadorned. The furnishings have straight lines and tapered legs. They are easy to incorporate into modern minimalist interiors. They are also a great option for country-style farmhouses.
Showhome furniture chairs built with high quality woods. In addition, the staffs remained committed to quality workmanship. They used traditional joinery techniques. For example, chairs were built with a quality material, which gives them superior strength.
The best furniture store in Calgary- Showhome furniture is a classic American design. Its austere lines and simplicity provide a classic and timeless look. The style is best suited for a country home, but it works well in an urban setting.
Luckily, you don't have to shell out a fortune for the latest and greatest. You can get it from the folks at the best Furniture in Calgary-Showhome Furniture, a family owned and operated business.
Allston
Among the many furniture and decor options available at your local mom and pop furniture store, the aforementioned Allston is probably the most exciting. Whether you are in the market for a new dining table, a formal dining room or a sleek nook, the Allston is sure to impress the choosiest of your guests. Having said that, the Allston dining chairs have earned their keep as the newest addition to the docks. Keeping in mind the above-mentioned specs, the Allston dining chairs are a great match for any sized space. Moreover, the Allston Dining Chairs have been engineered to ensure a quality dining experience despite your hectic schedule. The Allston dining chairs have been meticulously crafted using the finest materials to ensure a seamless and flawless experience.
Lenox
The Lenox Dining Room Collection is an especially elegant take on the classic slatted wood look. The slats are complemented by a light alabaster finish, which is a welcome change from the ubiquitous brown. The Lenox upholstered dining chair exemplifies the best of both worlds. A subtle wingback design is offset by the silver metal caps at the base of the legs. This is a surprisingly robust pair of chairs, thanks to the slats' heavy-duty construction.
The Lenox dining room collection boasts a few more impressive feats of architecture. Aside from the usual suspects, the Lenox upholstered dining chair boasts the requisite glint and sparkle of silver metal caps at the base of the legs. The lean atop the upholstered slats also makes for a surprisingly comfortable seat.
Hepplewhite
Generally speaking, Hepplewhite furniture has a simple geometric design. It is also often characterized by inlays of seashells and bellflowers. It is considered to be a classic. Hepplewhite furniture fits in many different decorating styles. Often, it is made from ash or pine.
The Hepplewhite style of furniture was popular in early American states along the Eastern Seaboard. It also influenced several generations of cabinet makers. Furniture manufacturers in Britain revived Hepplewhite designs in the 1880s. During the Victorian period, Hepplewhite designs were highly sought after.
Hepplewhite chairs feature a delicate and graceful design. The chair's back is a distinctive shape. The center of the seat back consists of slats with an open oval in the middle. The back of the chair can also be upholstered.
Hepplewhite chairs typically feature feathers, small carvings, and graceful swags. They also feature carved headers and a stuffier seat. These features make Hepplewhite chairs highly decorative. Often, they also have a pierced baluster shaped splat.
Sheraton
Originally built in the Philippines, Sheraton dining chairs are constructed from heavy mahogany. The carved backs are well shaped and finished in French polish. The chairs are upholstered with a cream cotton fabric that has a drop in seat.
This style of dining chair is popular among modern furniture designers. The best reproductions are made of commissioned bench-made pieces. The style is popular in the United States during the Federal period. It is also found in the early 19th century Regency Style in England.
This style is named after the London furniture maker Thomas Sheraton. He began to design furniture around 1790. He used a minimalistic style, incorporating contrasting veneer inlays. Sheraton's first book was published between 1791 and 1794. The book is a reference guide that includes illustrations, instructions, and other information about his work.
The Sheraton style was popularized in the United States during the Federal period. Many American furniture makers adopted this style as a result. The style emphasized a clean rectilinear silhouette, contrasting veneers, and secret drawers. The style also incorporated sliding sections. These sliding sections were particularly popular on sideboards.
Windsor
Whether you have a cottage style dining room or a rustic farmhouse kitchen, you can find the perfect Windsor dining chair for your home. These chairs are made of solid wood construction and are designed to be comfortable for the entire family. These chairs are also made to withstand the wear and tear of everyday family life.
Windsor chairs were introduced to the United States in the 1730s. They were originally designed as outdoor furniture. They quickly expanded into the dining room. They were also a popular export to Canada, England, and Nova Scotia.
In America, the chair evolved into hundreds of variations. Craftsmen crafted Windsor chairs to suit their style. Some chairs have rounded sack backs, while others have more elegant swivel backs. These chairs were sold in sets of six.
American craftsmen altered the chair to a more classic look. They also used softer woods. This made the chair more affordable. Many of the chairs were finished with milk paint. Popular colors for milk paint include red, green, black, and mustard.
Ghost
Unlike most chairs, the Ghost chair is not made of wood. It is constructed of clear acrylic. It is also lightweight, which makes it suitable for outdoor use.
The Ghost Chair has been around for a while but has recently made a comeback. The original Ghost Chair, designed by Cini Boeri, was first introduced in 1987.
Although the Ghost Chair is not a particularly revolutionary design, it does have several impressive design features. It is lightweight, durable, and easy to clean. It is also functional, as it can be used to sit alone or with other chairs.
The Ghost Chair also has a simple yet stylish design. The curved seating rest gives a comfortable seat. The Ghost Chair is also easy to stack. The one-piece design also means that there's no joinery to deal with.
The Ghost Chair is an ideal dining chair, as it blends well with a variety of table styles and materials. It's also a great addition to a study or living room.
Rattan
Whether you're creating an outdoor dining area or just want to add some warmth to your home, rattan dining chairs can provide a natural, inviting feel. Rattan is lightweight and durable. It's also easy to clean.
Rattan can be used in a variety of different spaces, from the dining room to the bedroom. It pairs well with neutral home decor and botanical print fabrics. You can also use rattan light fixtures to brighten your space. You can also add a plush area rug to create a cozy feel.
Rattan dining chairs come in a variety of styles. Some chairs are swivel and feature a bowl-shaped seat. Others feature a rounded back. Choose the style that works best for your home and your budget. You'll also want to consider how much weight your seating will hold. The weight of a set of four can range from 250 to 500 pounds.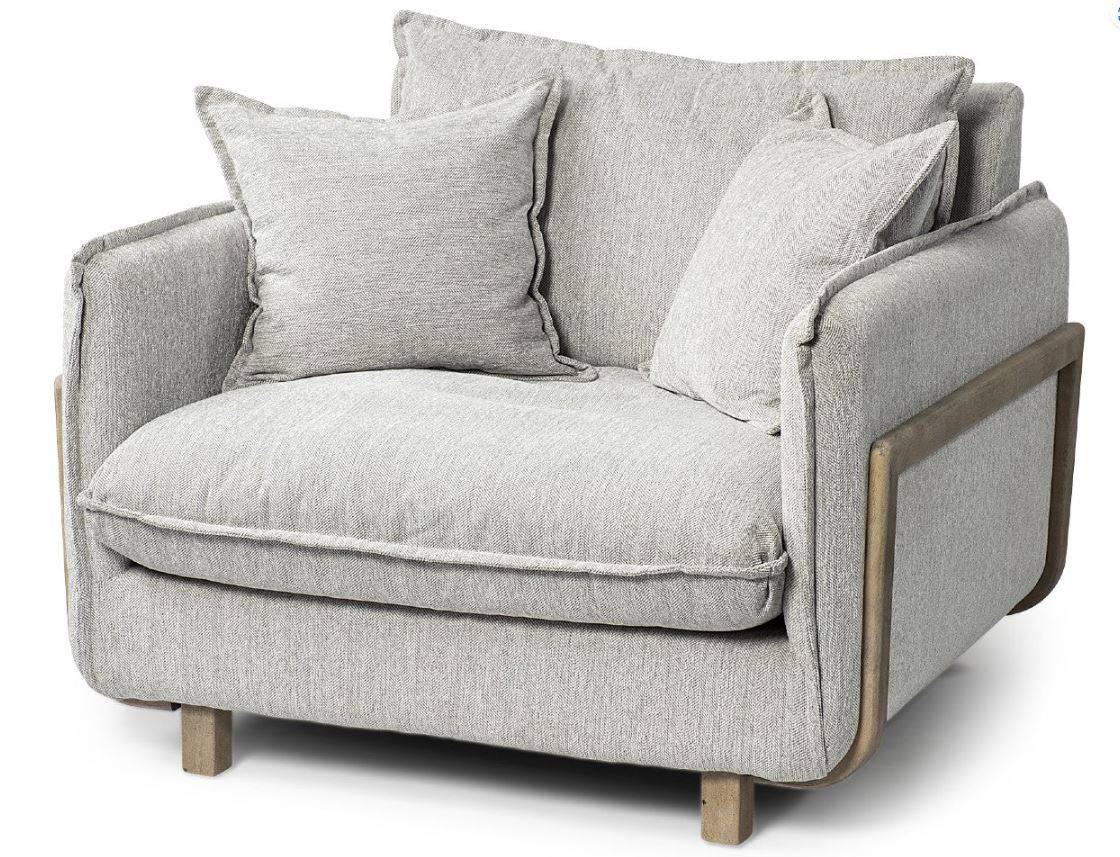 Rattan dining chairs can be paired with any decorative style. Rattan is available in a variety of different colors and can be stained to nearly any shade. It's also lightweight, so you can easily move it around.
Upholstered
Having upholstered dining chairs is a great way to add comfort and style to your dining room. They can come in a variety of different styles, from simple armless chairs to upholstered wingback designs. They are also available in a variety of different colors, giving you a lot of options at the best furniture store in Calgary.
Upholstered dining chairs can be made of different materials, including metal frames, wooden frames, or even leather. Each of these styles has its own unique style, which you can choose to match your dining room decor.
The Norm Architects Upholstered Dining Chair with Casters is upholstered in a stain-resistant polypropylene. It has reinforced corner blocks to hold up against abrasion. It is also designed for use on hard surfaces.
The Beaman Upholstered Dining Chair is perfect for an eat-in kitchen. It features a sculpted seat, a comfortable backrest, and a sturdy frame. You can also customize the fabric of the seat and backrest, as well as the frame color. It is also available in a stain-resistant fabric option.