If you are in need of a new mattress in Calgary, there are many choices to choose from. You can purchase mattresses with showhome, innerspring, latex, all-foam, or airbeds. However, there are several things to consider before you head out to shop.
When you're looking for mattresses on sale Calgary has a great variety of options to choose from. Showhome has an enormous selection of mattresses on sale and another home furnishing. They have brand-name furniture at warehouse prices and you can also get financing on your purchase. If you are interested in visiting the store, you can find them at North Hill Centre.
With a wide selection of furniture and accessories, you can be sure that you will find the perfect piece for your home. The mattress section of the store is particularly vast and if you need help, you can always reach out to the customer service team. Regardless of whether you need to buy a bed or a sofa, you can find a lot of options in the best furniture store in Calgary - Showhome Furniture. You can check out their website for more information, or visit one of their locations.
The Showhome furniture company is a leading retailer of high-quality, affordable mattresses, and bedroom furniture. Their mission is to provide our customers with stylish, comfortable, and durable mattresses that will help them create the perfect bedroom sanctuary. They strive to offer the best possible shopping experience by providing superior customer service and offering a wide selection of products at competitive prices. Their vision is to become the most trusted source for bedroom furniture and mattresses, to be known for our commitment to quality, value, and customer satisfaction. As the name suggests, this company is an established discount for furniture and mattress. It offers unbeatable prices on major brands of furniture and mattresses. They have a wide variety of mattress sizes and styles.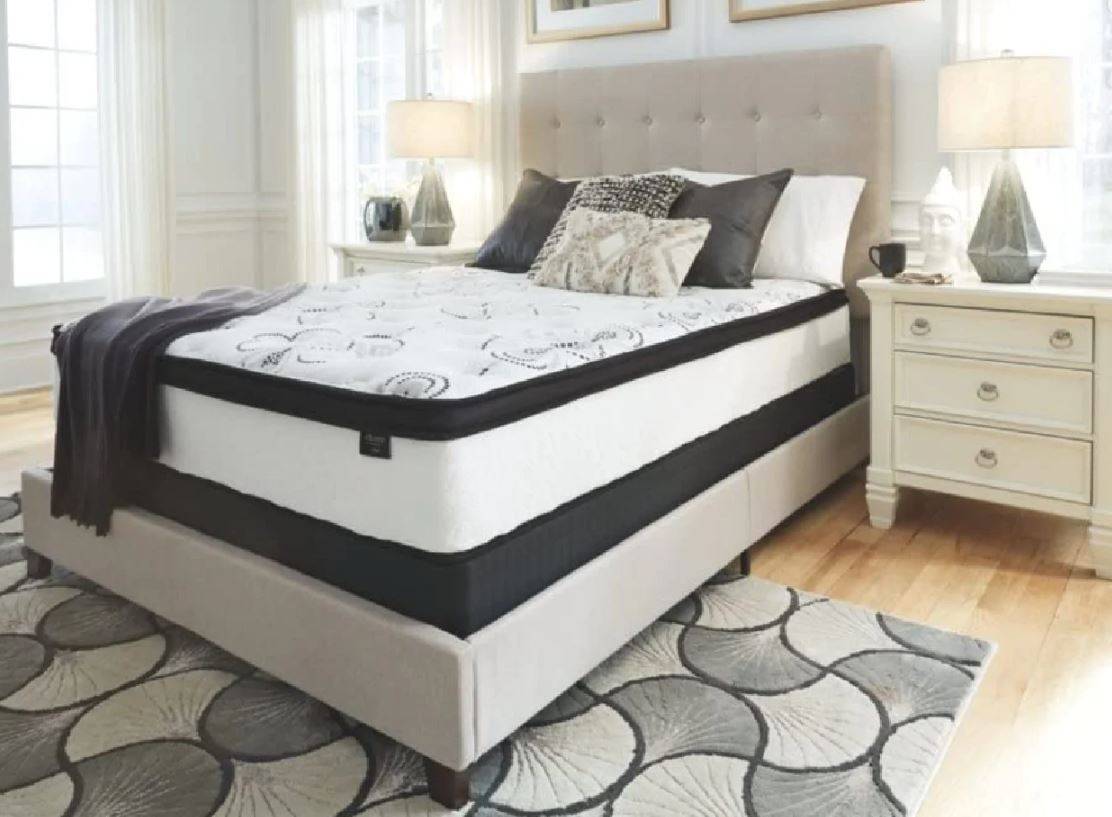 Hybrid
If you are looking for the most comfortable and well-rounded mattress on the market, you may want to try a hybrid mattress in Calgary. Combining latex and memory foam, these mattresses provide a great blend of support and comfort.
While the average hybrid has fewer coils than the traditional innerspring model, these mattresses still provide excellent support. The pocketed coils are designed to be responsive and offer extra lumbar support. They are also reinforced for better compression.
Compared to memory foam, the coils of a pocket coil mattress are less likely to sink. This makes them ideal for people who sleep on their sides or need to get out of bed at night.
In addition to the plush feel of the coils, the mattress cover is breathable and machine washable. It also features a cooling gel infused foam.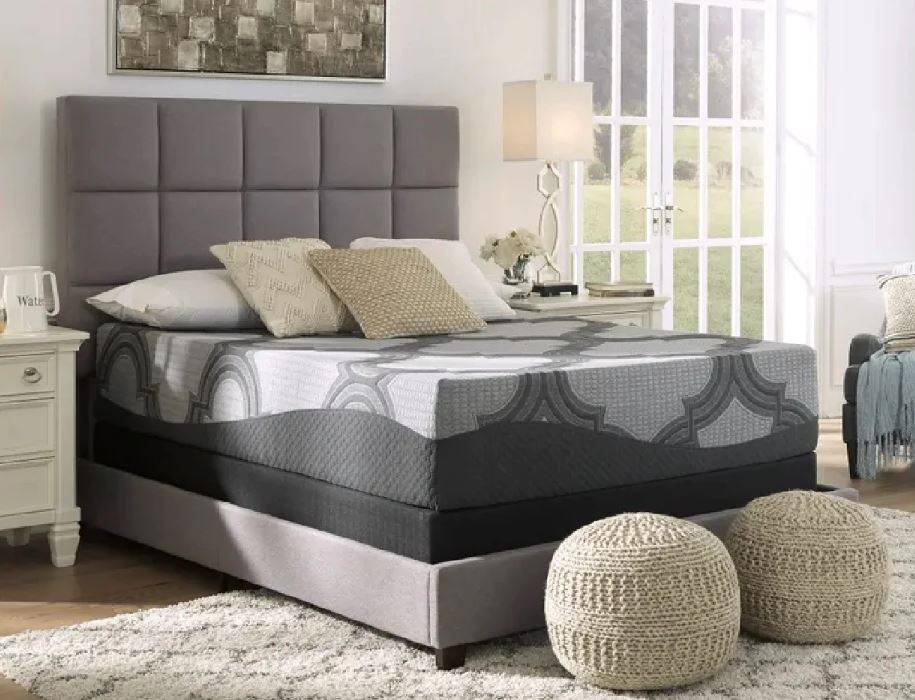 The best part about a hybrid mattresses is that they are very affordable. These mattresses are typically around $850 for a queen size. You can visit the best furniture store - Showhome Furniture they offer quality hybrid mattresses. Showhome has one of the largest mattress galleries in Calgary. They carry all the top Canadian brands and house brands. They also have a price match and offer the best prices in town.
Latex
Latex mattresses in Calgary are gaining in popularity. They offer exceptional support in any sleeping position and are resistant to mold, dust mites, and bacteria. These mattresses are available in both natural and synthetic forms, also a great option for those looking for a healthy alternative.
There are two main types of latex mattress: all-natural and synthetic. Natural latex is derived from the milk of the rubber tree and is often hypoallergenic, some varieties of organic latex also exist.
The best all-natural latex mattress is likely to last for 20 to 30 years. Its longevity is not surprising, as the material is naturally resilient and clean. Another good reason to choose a natural latex mattress is that it provides a comfortable sleep without the sagging or clumping of foam beds.
If you want the latest and greatest mattress, it's a good idea to check out a reputable company that sells only 100% natural latex. This material is known to be durable and is the best choice for those who are interested in the health benefits of sleeping on a natural product.
On the other hand, if you are looking for a softer, more responsive bed, you may want to try a memory foam mattress. These mattresses are designed to respond to your body's movements and provide a smooth, pressure-relieving cradle.
All-foam
The best all-foam mattresses on sale in Calgary are those that offer both quality and affordability. These mattresses are designed to keep you comfortable and healthy as you sleep.
One of the main benefits of an all-foam mattress is that it provides support to your entire body. In addition, it helps promote better blood circulation. If you suffer from muscle aches or back pains, it's ideal for you.
All-foam mattresses are available in a variety of firmness levels. You can choose from soft, medium, or firm. Some brands even provide cooling layers on the surface of the mattress to help you stay cool.
While foam mattresses are a popular choice for many consumers, they can be uncomfortably warm. A hybrid mattress, on the other hand, combines foam comfort with innerspring core support.
The Silk & Snow Hybrid is an all-foam mattress that features a supportive and well-cushioned foam comfort system. Its gel-infused memory foam layer also helps to reduce heat retention.
Endy is another all-foam mattress that offers solid support. The medium-firm mattress includes a polyfoam base and a polyester cover.
The endy mattress's support core features thicker coils that are zoned to provide targeted support. Combined with the open-cell design of the comfort layer, this design helps to alleviate pressure points and promote spinal alignment.
Innerspring
If you're searching for innerspring mattresses on sale in Calgary, you can find several options. These types of mattresses are popular for their bouncy and comfortable support. They're also available in various sizes.
You can choose from foam or latex models. Some of the best mattresses are hybrids that combine inner coil springs with foam or latex. Hybrids offer the perfect balance of comfort and support.
Aside from the price, another important consideration is the warranty. Most mattresses come with a guarantee, which protects you from egregious defects in materials. In addition, they provide repair or replacement if a defect occurs within the specified period of time.
Some manufacturers of innerspring mattresses on sale in Calgary include Dreamology Mattresses. This family-owned business offers a wide selection of products, including leading brands.
Dreamology's staff take into account your sleep habits, age, and weight when selecting your mattress. Although they carry a variety of brands, they've got a special focus on memory foam.
They also have a large selection of other types of bedding accessories. For example, they sell a selection of bed pads, cooling pads, and sheet sets. The company's online store makes it easy to order right away.
Costco
If you're considering buying a new mattress, Costco is an excellent place to check out a wide variety of mattresses and bed accessories. It also offers a great deal of competitive pricing.
Aside from providing a wide selection of mattresses, Costco also carries a number of bedding accessories, such as sheets, pillows, mattress toppers, and comforters. All of these products can be found in the store's online catalog.
Buying a mattress online has some advantages, but it also comes with some disadvantages. Online retailers tend to offer lower prices because they frequently run promotions and discounts. You may also experience a delay in delivery.
Mattresses made outside Canada might also carry additional taxes and shipping fees. In addition, customers living in remote areas of the country may have to pay a delivery fee.
Some Costco mattresses include free shipping. However, these are usually only available for a limited time. The brand also offers white glove delivery.
Sealy is the most common mattress brand sold at Costco. They offer a range of models, including plush and firm options. Their mattresses are hypoallergenic and have a 10-year warranty.
Casper is another popular option. This mattress brand is known for its low-budget but high-quality products. These mattresses are made with a blend of memory foam, natural latex, and pressure-relieving foam.