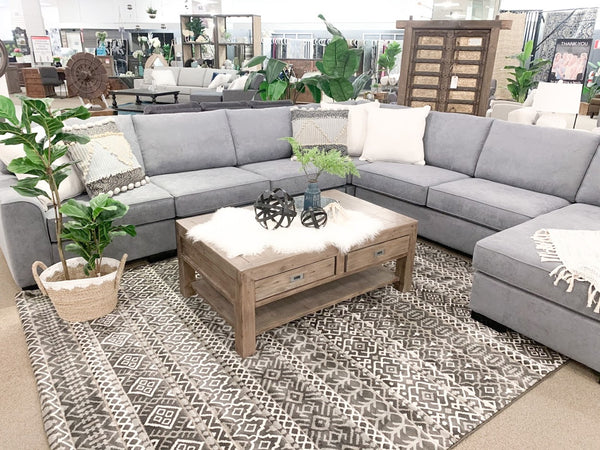 February 24 2021
3 Reasons Why You Need a Coffee Table
A coffee table is a versatile piece of furniture in a living room. It is where you can put drinks, rest your legs up while watching a movie or simply style it to add a reflection of yourself to your home. There are also coffee tables that serve as storage for just anything that you can think of. Surprisingly, there are still houses that do not have a coffee table. As a Furniture Expert here are 3 Practical and Useful Reasons You Need One.
Family Game Night - Having a regular family game night is definitely on top of our list. It's very convenient to toss those couch pillows on the floor and start a game that everybody loves. A fun yet simple way to bond with your loved ones especially now that we have to stay indoors.  You can also prepare some snacks and drinks to make sure that their tummies are also happy while having fun.  Making memories need not be expensive, it could be in the comfort of a room with people who matter most. 

Japanese Theme Dinner - In a time when we are all bounded by restrictions. Don't you think it will be nice to have an inch of the world in your living room? Treat your family to a true Japanese vibe by sitting on the floor with pillows as seat cushions.  Don't feel like cooking? No problem! You can always order in. Take them out from their containers and plate them in ceramic dinnerware.  To complete the feel, you can use square plates with chopsticks and finish it off with some sake or tea.

Showcase Your Styling Talent - A coffee table is a great spot to practice your creativity. To display your talent, you do not need much.  Get yourself some greens like fresh flowers or your favorite indoor plant, a vase, books, and trinkets. These are pieces that you can have for additional layering and height.  You can also use those recycled clear glass vases and a couple of stems of Pampa Grass to get that instant Bohemian look.  To keep all things together, you can use a tray or vintage breadboards.  You might be surprised at how a simple coffee table can be a great focal point and add character to your home.
There are a million ways you can use a coffee table. Once you have one, you can't imagine yourself living without it again.
Are you ready to have that coffee table that you will love?  Visit us at our store at North Hill Center and we'll gladly assist you to get what is best for you.
You can also book a free design consult here: COMPLIMENTARY DESIGN CONSULT