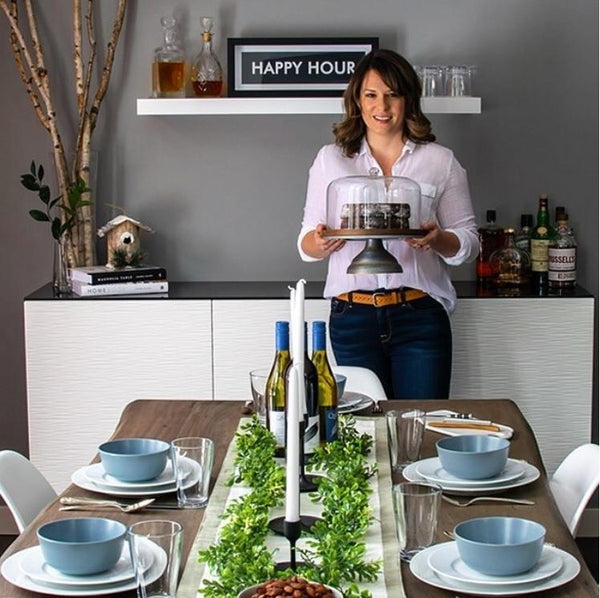 February 05 2020
7 Tips For a Healthy Home
What trends do you see 2020 bringing in? I see health and wellness being a huge focus of our newer modern day homes. Bedrooms will be created, not just to look great but to help you get deeper, more restful sleeps at night. Bathrooms will be designed not just as a place that you take care of your hygiene but a place to help you purge and cleanse your inner self.
Things like bidets, squatty potties and purifying plants will be overflowing in bathrooms. Things such as heated floors, smart lights, smart humidifiers that help you focus not just on living luxuriously but living healthily will be vital in the upcoming here.
Today we are going to go over 7 ways you can create a healthier home in 2020
 1. Think Fresh
Let the fresh air in! Open your windows even during the wintertime to let the sunshine and fresh air flood your home
2. Eliminate Mold
One of the fastest ways to get sick is to live in a house with mold. Say NO to mold! Get your home checked or at least check possible problem areas for mold, and if there is some, call a professional and let them come and take care of it. Your mind AND body will thank you.
3. Say No To Fragrances
Artificial smells are not healthy for our bodies. And as we are surrounded more and more by chemically created smells we need to consider the impact they can have on our health.
Use natural essential oils, diffused around your house to make it smell amazing. Essential oils, not only smell great, but they also have healing properties. If you've got the flu disuse some clove, cinnamon, & tea tree oil. If you are dreaming of spring diffuse some lemon or orange essential oils. If you are missing Christmas diffuse some pine and clove oil.
4. Use Natural Cleaners
Many of the cleaners you have in your cupboard right now contain harmful chemicals. Did you know that vinegar kills germs as effectively as bleach does? Trade out your toxic cleaners for more natural based cleaners like essential oils, vinegar, or baking soda. Your body will appreciate the switch! Baking soda is excellent at absorbing smells and works magic when used to scrubs sinks, stoves and ovens. Throw some vinegar into your mop water and you'll be confident that germs are dying as quickly as you can mop!
5. Do Your Research When Remodeling
Make sure you know what is safe and what is not safe to do yourself. Does the paint have lead in it? Is there formaldehyde in the insulation? You can still do all the Reno's you want, just hire a professional to take care of the things that are dangerous so that your renovations are safe and healthy for the whole family. When choosing paints, choose ones with a low VOC rating and make sure you have plenty of airflow when you're painting. Go for solid wood furniture over cheap pressboard. If you are wondering what furniture to buy, stop by our Showhome Calgary Furniture Store and get a free design consultation with one of our many onsite designers. If you live in a big city, consider using an air purifier to help filter out some of the most toxic airborne substances that come from increased densely populated areas.
6. Use a water filter
There are so many different additives in our water today, and especially if your water is coming from a big city. Using a filter for your water will not only take away any unwanted additives, but depending on the filter you choose, it can also add minerals to your water that are extremely beneficial!
7. Add Life
People aren't meant to be surrounded their whole lives for hours on end by everything dead! Consider adding some beautiful fresh greenery to your home. Just one plant in each room can make a huge difference in the way that you feel everyday.