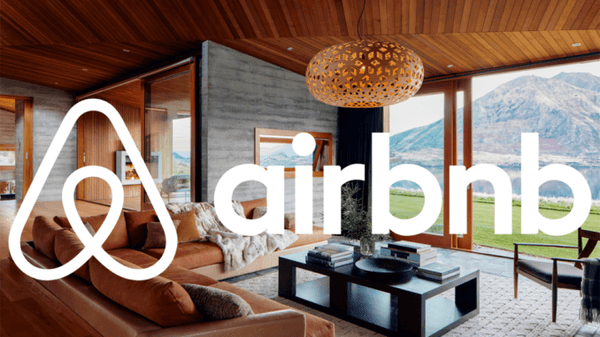 October 07 2021
8 Tips to Best Airbnb Furniture
What Furniture Should I be Using for My Airbnb Rental? This blog is very helpful to you especially since vacation season is fast approaching.
As an experience Airbnb Host I have discovered that having the right Canadian furniture for the homes I am renting out can create comfort and piece of mind for both the host and the guest. We will go over a few things that you should consider when choosing furniture for your rental. Most furniture will need to be considered for function, style and quality. If you are ever confused about what furniture your short term rental needs, you can always stop by our Showhome Furniture stores in Calgary Alberta for a free design consultation with one of our on site designers!
Function
What is the purpose of this furniture? What will it be doing for the guest
Hosting guests come with certain expectations. As the owner it is your job to fulfil those expectations and create a fantastic experience for your guests. At the beginning of this process I like to think about my target customer. Am I primarily trying to attract business travellers, or perhaps small families? The answer to this question will in part decide what areas and spaces you set up in your home. Here are some examples:
Business Traveller will want a place to put their suitcase, and spacious desk to unload their laptop, there should be a lamp on this desk and a comfortable chair I want to create spaces that are built for productivity and can accommodate hard working guests.
Small families will want a rollaway crib or toddler bed that can be brought up upon request, comfortable sectionals and a swing or rocking chair. I want them to feel relaxed, comfortable and like their children are safe in my space.
Older travellers will be looking for a larger TV, several comfortable sofas and chairs, and more space in the areas that they will be occupying. We want older travellers to feel safe and comfortable with very little clutter.
Don't buy furniture that is hard to use or broken! No traveller wants to call you for help, just to pull out the sofa bed, or figure out how to get the lamps on or off.
Style
What is it and what does it look like? The whole reason that a guest is booking your place over a hotel is because they are looking for an experience! You can give them that experience. With careful planning, and properly placed furniture and accessories you can easily create a space that is fresh, uncluttered, comfortable and clean. These elements will be the very thing that sets your Airbnb or VRBO rental apart from all others and your guests will come back to you year after year!
Quality
I cannot express enough how important it is to buy high quality furniture for your short term rental units. They get a lot of wear and tear. A pullout bed, for example, that might be used once or twice a year in your own home, will be used nightly in a vacation rental. This means you want to to:
Work well
Look nice
Be comfortable
Be easy to clean
As much as we like to think our guests won't care if the bed is lumpy or the chair is wobbly THEY WILL! Guests want to have a luxury experience, and if not a luxury experience, at the very least not a cheap experience!
Another thing to consider is what feeling does this piece of furniture lend to the environment where it will be placed? Is it the right size for the area, is it providing the correct function for its intended purpose?
Bedroom
The bedroom is the last thing that most guests think of in their rentals, but it's the first thing that a guests tests out when they arrive at a new place.
Beds: Should all be queen sized bed, making them ideal for couples and allowing you to sleep more people in your rental.
Mattress: Choose a mattress that sis supportive yet comfortable. This is essential for your guest to get a good nights rest after a busy day of playing.
Side Table: Guests who are vacationing are reading books at night, putting down their glasses, having a glass of water, provide a bedside table for each side of each queen bed making getting to bed and waking an easy process.
Lamps: A lamp is and functional accessory that adds both style and function in a bedroom space. Choose lamps for their physical appearance, and ease of use, making sure they can be operated from within the bed.
Living Room
The living room should welcome your guests as the first indication that they made a good choice when choosing to book with you. Bright, fresh living rooms with lots of windows and light are most attractive to a potential guest.
Sofa: The main couch or couches In your living room should be comfortable but not too bulky. It should be dressed up with coordinating cushions for extra warmth and comfort and should be easy to clean.
Coffee Table: A coffee table makes it easy for guests to play a board game, rest their books or drinks or put up their feet. A coffee table is a great addition to make your living room space look complete.
Lounge Chairs: One or two comfortable bigger chairs can add character and style to your space
Rugs: My personal favorite in the living room is the rug. Textiles, especially ones as large as rugs can add visual warmth and design to the room. A good quality rug keeps the living area looking cozy.
Lighting: A stylish floor lamp or a few smaller table lamps add lights in unique places making the area look even more inviting. You can also add a beautiful chandelier for more exquisite look.
If you are trying to stage an Airbnb, or VRBO rental, and are not sure what furniture to choose, come to Showhome Furniture in Calgary and one of our on site designers will be happy to give you some excellent tips and pointers!
What's your favorite piece of furniture?