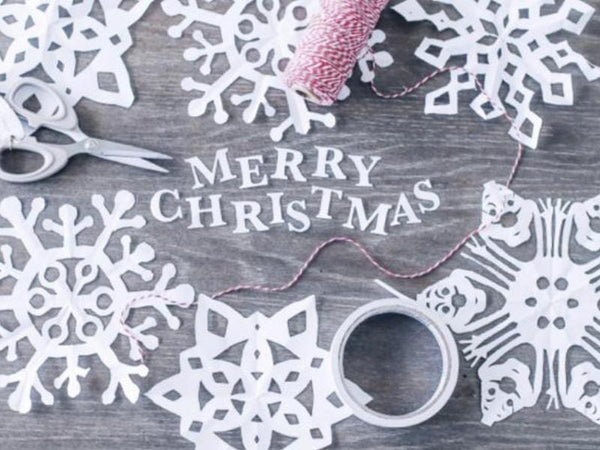 December 10 2018
Bring the Christmas Season into Your Home
It's that time of year again, you know the time when you are rushed into the stores, trying to get the family and the house all ready for Christmas. I will tell you this, it is never too early to start preparing!
Everyone's home becomes a little more inviting, the beautiful smells of Christmas begin to fill the air. Everyone knows those smell.
Today I have four tips for you to help get your house ready for the season.
TIPS #1 MAKE A CUTE HOT CHOCOLATE BAR
These are the most welcoming way to offer your friends a sweet treat. A warm and comfortable way to give your Christmas visitors a friendly gift.
There are also different treats that you can offer your guests as well that compliment a cup of hot chocolate.
A salty soft (freshly baked if so inclined) pretzel goes well beside a cup of hot chocolate.
Of course, peppermint treats, like a candy cane to add to the Christmas cheer.
One of my personal favourites, angel food cake drizzled in caramel sauce. (Makes my mouth water just thinking about it.)
There is a sour citrus treat. No, not those really sour ones you used to have as a child, something along the lines of oranges, raspberries, anything that is a semi-tart, semi-sweet
berry.
TIP #2 COFFEE TABLE DECORATIONS
The Christmas colours are magnificent together. The red, green, silver, gold, and white all make for beautiful décor.
A couple of shiny silver vases filled with deep red flowers (poinsettias are easy to get this time of year) with some dark greens around the table. Metallic silver will reflect some candlelight as well, creating a soft glow in the room.
Add some white berries around to add the extra accent to the decorations to give it a bit of a pop.
This can be an elegant decoration or simple, dress it up, or dress it down. It's easy to maintain and allows the look of the Christmas season into your living room.
Tip #3 FRONT DOOR WREATHE DISPLAY AND A BASKET OF SLIPPERS
What is the thing that people see before they come to your house? Your front door! There is only one way to tell your friends that you are getting ready for Christmas, a wreath!
There are so many different wreaths out there, and people are even using them year round, they are extravagant but straightforward at the same time. 
Hydrangeas come in all Christmas colours, red, white, and green. Or a simple Christmas village wreath, or simple berry and twig wreath. All of which gives you a very Christmas feel, and provides the neighbourhood with a show of colour and Christmas.
Once your guests are inside a welcoming basket of slippers adds a nice touch as well.
Tip #4 CHRISTMAS GOODIES, MUSIC, AND FIREPLACE
As always the best way to get that special Christmas feeling into your home is Christmas music.
A soft reminder that the season is on its way begins to put people in the mood for the season, with a mix of the smell of the many types of Christmas smells that fill your house. 
Christmas can be a magical time, and this time of year it seems difficult to get into the Christmas feeling with the extensive list of to-do's that need to get done. These simple things can help take the stress off, all of the decorations can be found at ShowHome Furniture.
In the comments below share a picture of your favourite Christmas recipe!
SH Family❤️