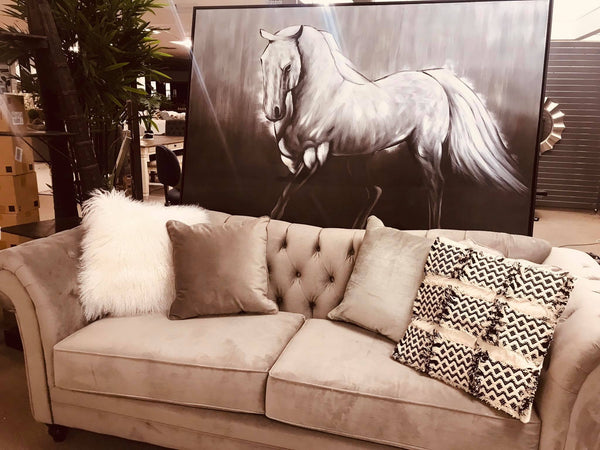 May 07 2019
Budget-Friendly Tips For Decorating
Hello ladies!
You can never predict what the future hold (even though you may have great powers of intuition). Indeed, redecoration may be something you've been planning for a long time.
However, if you're not a sole owner of a particular house, you might end up having peculiar neighbors living upstairs. If, for instance, they cause a mini-flood in the apartment above, you therefore will have to perform repair works. Furthermore, while interior design magazines' ideas look promising and inspiring, your financial situation makes you come down to earth. Well, we're here to make your redecorating plans happen.
If you're not a sole owner of a particular house, you should consider first of all what can be preserved from the old interior. If you are not ready to change the interior completely, you should critically evaluate previous tenants' inherited property.
Perhaps, certain elements of decoration will fit into the new interior, meanwhile making your repair process more simple and thrifty. Stucco work, forged parts and the old parquet floor are the elements that can and should be preserved because it is always easier to redecorate than do everything from scratch.
The best decoration sometimes is its absence. Leaving bare surfaces without any finishing can be an interesting solution of renovation problem. Don't hesitate to use this temporary appearance to experiment in a loft style. Even if you are not an admirer of industrial aesthetics, you can temporarily turn a concrete ceiling and open communications into a creative interior idea.
If your ceiling has to be repaired urgently, and the budget is limited, consider a stretched ceiling. Especially if we deal with neat-looking wallpaper in apartment (because stretch ceiling installation will definitely be less messy in comparison with other options).
You can't save on three things: plumbing, electrics, floors. The rest can be replaced, while the above mentioned items may be replaced only during the next major repairs.
Wall decoration must be performed considering their current condition and your financial resources. However, in any case, you will have to start with a thorough stripping of the old coating. Meanwhile it's important to get rid of the fungus that appears from the tile joints and remove the cracks in the wall (they not only botch the appearance of the final coating but also cause the loss of heat).
Don't count on changing something later. Temporary furniture acquisition is totally irrational as well as temporary flooring installation. You're going to spend a fortune, and you definitely won't be ready to remake it in the nearest future. If you are not sure about your Calgary future vision towards this, it's wise to choose "background" textures and colors. Make your design simple and versatile. White skirt boards, light floor, light walls without accents. Make smart decisions and get qualitative results.
If you are looking for quality furniture that are affordable, come check out our 70,000 sq.ft. showroom in Calgary. We are top-rated furniture store in Calgary. We also offer free interior design help that will fit your budget without compromising quality.