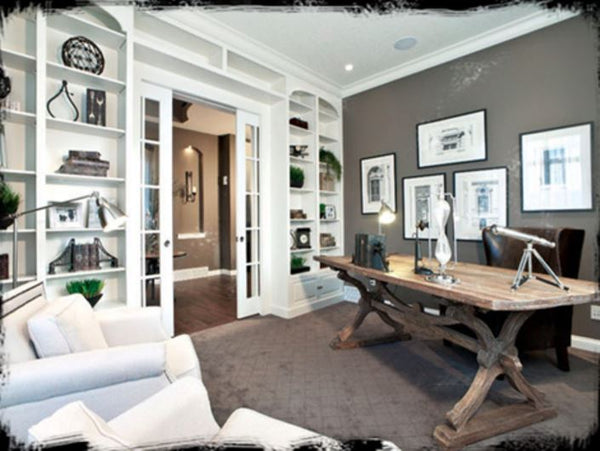 July 13 2016
Creating a Home Office
Even if you don't have a job that requires you to work from home, everyone should have one (or more) little corners set aside in their home for creating, working and dreaming. This can be a reclaimed secretary that holds pride-of-place in your living room, or a small desk tucked under a window at the end of a hall. It can even be a space that you have to share with others and other functions from time to time, like part of the dining room table or a counter in the laundry room. These spaces help your home function as it should.


All of us have correspondence we need to take care of and having a place and system for mail, bills, etc. is crucial to our people of mind. If your house lacks a formal office, you might find that your bedroom offers you the peace and isolation you need for creative writing. By casting a critical eye over each area of your home, you will likely find spots that will work for your family. In limited space, you could use a fold down desk, or a rolling table. Bookshelves are great in almost any room, not only for favorite reading material, but to help keep records, files and current projects all in one place


You don't have to be a super organized person to enjoy like a measure of order so that you don't become a stressed-out disaster. Choosing furniture pieces that are both beautiful and functional (and scaled to your space) will ensure your office space meets your needs. If you liven it up with favorite finds and eclectic decor pieces, you'll find yourself enjoying being there even if you don't enjoy what you have to do.
At Showhome Furniture, we got a thousands of different pieces that you can choose from if you want to create a simple yet functional home office. You will love our Canadian made furniture.