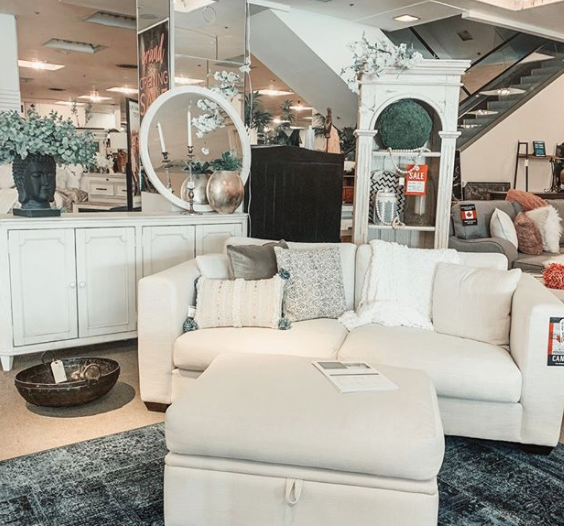 September 15 2020
Investing In Canadian Made Furniture 2020-21
As the owner of Showhome Furniture, I have examined thousands of different pieces of furniture and am very well versed in what furniture is going to last and what furniture is not. Unfortunately, as I have visited friends and family, I have found that this talent is not something everyone has. Buying furniture is expensive. Buying cheaply made furniture is even more expensive.
Recently I went to my sisters house. She has a lot of kids and they lead a very active life. With friends and family constantly coming and going, her furniture gets it share use. The last time I went, I noticed her couches. She has two different kinds of couches in her living room. She has an old leather love seat that is easily 12 years old. She also has a beautiful set on couches that are 2 years old made from synthetic leather and bought from a box store. It was interesting to see the difference in the two furnitures. The leather love seat was worn, and a small rip had started at the back, other than that though, it had kept it shape and looked very respectable.
My sisters other two couches however was a very different story. The shiny synthetic leather was fine on the back, but on the seats the cushions were peeling terribly and it made her whole living room look old and tired. Even the couch protectors that she placed over the peeling cushions did not cover up the poor quality of her couches.
At Showhome Furniture, we specialize in Canadian made furniture. The furniture is sturdy and holds up to the rigorous activities of an active family. We know that every family is unique which is why our couches can be made to order. You can pick the color, size, and design of your furniture so that it fits perfectly into your family.
Not only does Showhome Furniture carry beautiful, made to order, Canadian furniture that can be customized to your lifestyle, we also carry other amazing lines of furniture that will last you for years. Our solid wood pieces are built to be an investment that will be something that is cherished in your family throughout the years.
From tables, couches, consoles, head boards and more, Showhome Furniture carries everything that you would need to create a beautiful home that is functional, as well as stunning.
If you are wondering what furniture would best for you and your lifestyle, give Showhome Furniture a call and book a free one-hour consultation from our design experts.