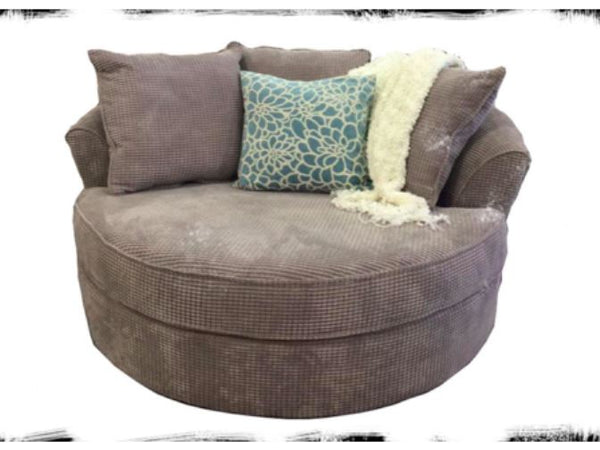 July 01 2016
The Nest Chair . . . because every HOME deserves one!
For a limited time only the nest chair will be on sale for $999 (reg $1399)
Maybe it's because life seems to be getting crazier, busier, stressier, that we're wanting our homes to be more of a haven than ever. Enter the new furniture solution - a nest chair. This cozy, enveloping 'womb' seem to harken back to a simpler time - when a good book and a cold drink and a comfy chair could dispel gloom and make all well in the world again.




The curvy contours of the nest chair, and its ample seating capacity makes it the ideal place for snuggling and strengthening relationships. Your little ones can curl up beside you as you read their favorite story. There's room to wrestle your teenager or cuddle with your honey. Or, if you have the luxury of a little alone time, you can stretch out by yourself to watch a movie, nap or talk endlessly to your best friend.
Nest Chair
Tucked in a sunny corner of your living room, the nest will draw people to it like a magnetic. In a media room, it'll be the most sought-after seating in the space. At Showhome Furniture, we love watching the look of sublime satisfaction cross our customers' faces as they settle into one of the different nest chairs scattered throughout the store.. Available in a variety of fabrics, colors and sizes, the nest chair is set to become your next favorite piece of furniture that you purchased from Showhome Furniture -
Calgary Furniture Store
.