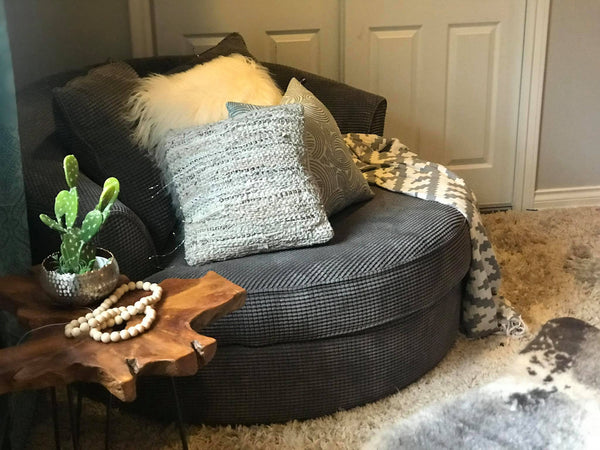 May 01 2019
EASY TIPS FOR CLEANING FURNITURE
Hey guys! It's getting warmer and warmer outside – its springtime already, and you are starting to get the feeling that you need something fresh and satisfying.
The best way to welcome spring in is to make a big cleanup. Spring cleaning is not merely a responsibility that helps you keep your house neat. It can also be very satisfying and protect you from stresses and anxiety.
Sure thing, massage, yoga, a good sleep or a bunch of yummies may come to the aid, too. But house cleaning has been proven to have a real impact: just a halfway through, and you've already gotten rid of all the annoying rubbish, and the stuff seems to get as bright as a new pin. Indeed, many people admit that they have a sense of satisfaction from cleaning up.
What is more, there is a chance that skipping your routine cleaning can affect your overall health and make you prone to serious medical conditions. Thus, dust in the air may provoke allergy.
However, which is pretty ironic, allergic people can't do the cleaning without troublesome consequences. So it's better to take some simple preventive measures and wipe all the dust in time. Besides desktops and other surfaces, there are pillows, stuffed toys and drapes that gather dust. Moist mopping is a perfect solution to this problem.
Most people spend much time lying on the sofa, but it's not so cool when it is stained and dusty. Not that alluring. But here are some steps to make your couch as good as new: use a hand vacuum cleaner to remove debris and dirt from the sofa surface; finish up the job by wiping the wooden or metal areas with a solution of warm water and liquid dish soap. And don't forget to choose the right type of fabric - just check the tag on the couch for the upholstery cleaning instructions. If the stains persist, you can remove them with a commercial cleaner or use a homemade nontoxic one: just mix the ingredients you can find in your kitchen.
For instance, for leather surfaces you can mix some olive oil and vinegar – they will make your leather couch shine. For fabric and synthetic materials try mixing vinegar, warm water and dish soap. Spray those all over the material to cover the troubled spots, wipe clean with a cloth and let them dry. But test the detergent first in an inconspicuous spot. Actually, the mixture of soap and warm water is an all-purpose cleaner that works well on most surfaces.
It's not only your furniture that needs cleaning, but also the chrome plumbing fittings. Here's an easy life hack to use in your everyday life, and there is no need for any special preparation.
You just need to cut a lemon in half, add a little bit of salt or baking soda, and polish the filthy lime scaled areas. Use this trick to make taps and showerheads shine and shimmer.
Also, let's not forget about tables, chairs and other wooden surfaces. Even though you may clean and polish them regularly, irregular dark spots may appear here and there. It's inevitable, unfortunately. In order for your furniture to look as good as new, you need to do a deep cleaning from time to time. Here's how to clean wood furniture without damaging its finish.
A weak solution of warm water and liquid soap will help you. But don't moist the cloth way too much, because you may damage the wood. Also to revive the old wood's natural color, you may use the following trick: make a strong tea using two tea bags. Let the tea cool to room temperature, take a soft cloth, wring it out in the tea until its damp and just wash the wood. Use another clean, soft cloth to shine it up. The result will surprise you.
If you constantly forget to put a special drink coaster, then, most probably, there will be drink stains all over the place. This can be easily fixed with a non-gel toothpaste: just smear and rub with a soft cloth till the stain disappears. For stubborn stains, you can use an equal proportion of baking soda and toothpaste. Wipe the toothpaste down, dry thoroughly and enjoy the result.
Ink stains may become a real pain, because it's not that easy to get rid of them. However, you can still try and mix 1 tablespoon of baking soda and 1 teaspoon of water into a thin paste. Rub it finely, wipe it off and dry. Voila! The wooden surface is clean and shiny.
Hope these tips would help make cleaning easy ❤. Tips and tricks like this is what makes Showhome Furniture your top-rated furniture store in Calgary.
Share with us some of your cleaning tips by writing a comment below!
You can also check our fun DIY's and free makeover videos here.
Love the SHF Family