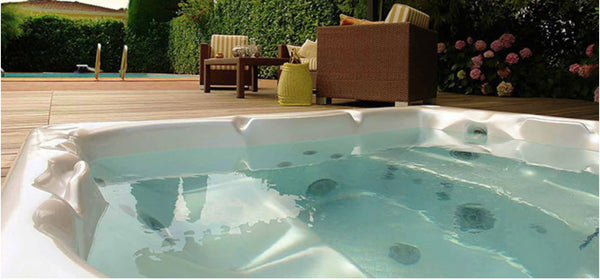 June 03 2021
Why We Love Our Newest Addition of Hot Tubs!
Welcome to our newest line of Hot Tubs! Beach Comber Hot Tubs are made in Canada. Showhome Furniture Calgary loves shopping local, and when we find a product we love that we can by locally we are passionate about letting our clients know! I wanted to first start out by telling you little bit about Beachcomber Hot tubs and WHY we love them so much!
Craftsmanship
There are a few things we love about these hottubs, one is that each hot tub is built with the same quality craftsmanship, because Beachcomber cars about their customers. Each tub is crafted in a solid well built construction style that maximises comfort, and minimises costs.
Affordability
Despite your income level, the upfront costs of Beachcomber tubs is always one of our greatest considerations. Beachcomber strives to create a diverse line up of tubs that can appeal to every audience and every budget. Bachcomber Hot Tubs have 20 different models, each with a unique price point. Your choice of model paired with your choice of features, will make you the perfect tub!
Durability
Beachcomber Hot tubs have a high quality construction and a 0% defect approach in quality control. They know that hand-building the finest quality hot tub is the best way to have 100% satisfied customers. Beachcomber's 98.4% referral rating proves that our high level of integrity and focus on quality are unmatched in the industry!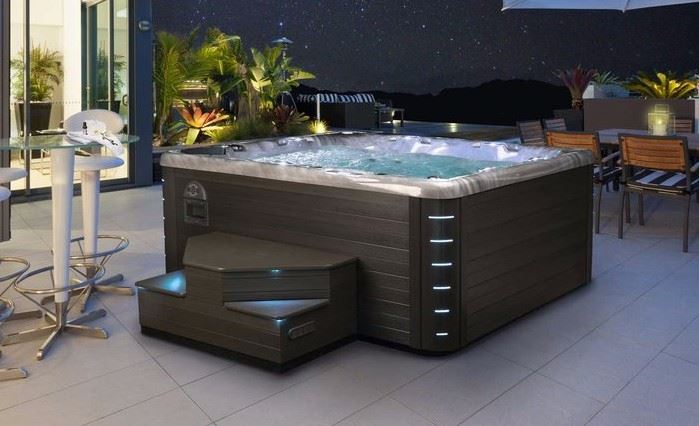 Energy Efficient
Beachcomber hot tubs use less horsepower, while still delivering the same therapeutic power. They are up to 33% more efficient than similarly built hot tubs in the industry. Rest assured, your hot tub will be affordable to run every month!
Guarantee
One thing we love about Beachcomber hot tubs is their 30 Day no risk guarantee! They let you take home the tub, test it out in the privacy of your own home, and if for any reason your new Beachcomber hot tub doesn't live up to your expectations during your trial period they are are committed to finding a solution!
Reliability
Beachcomber stands behind their hot tubs! The average industry hot tub is built to last 5 years, Beachcomber tubs are built to last a lot longer! Beachcomber customers often report 10 and 20 years later that their hot tubs are working as well now as they were the day they bought them!
Warranty
According to their website "Every Beachcomber Hot Tub comes with a solid Guarantee, no matter where it is placed in our price ladder. We want everyone who purchases a Beachcomber to feel good about their purchase. That's why we care about every hot tub customer, from the lowest priced to highest priced and everything in between.
We are happy to provide the support you need to have the best experience with your Beachcomber. This is why, for a small fee, all Beachcomber Guarantees are transferable to a new owner. The new owner can have the balance of your equipment and component Guarantee protection with a simple signature. However, do remember that Beachcomber hot tubs are portable and can be moved to your new home.
The lifetime structural guarantee is only to the original owner. (Beachcomber guarantees to the original owner that the structural laminated fiberglass composition of your hot tub will never leak). The remaining portion of the Beachcomber Standard Guarantee is transferrable once in the lifetime of the Guarantee."
If you can't tell, we are in love with this tub and we are excited to start carrying! If you'd like a Beachcomber hot tub come to our Showhome Furniture Store in Calgary and talk to one of our staff members about finding the perfect fit!