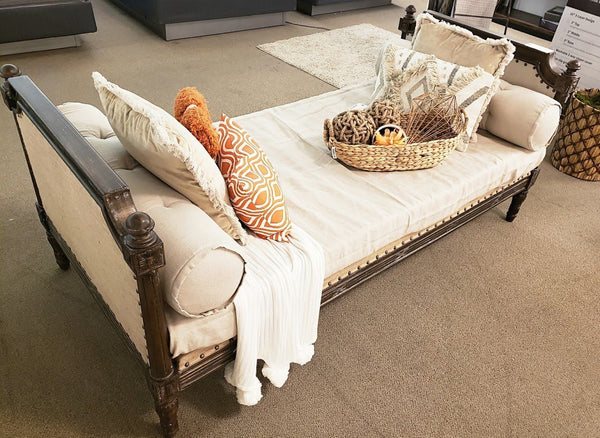 July 01 2019
Wonderful Ideas for a Baby Room
Hello guys!
Having a child is an important decision, and all loving parents want their children to have the most comfortable surroundings- don't you agree?
As time flies by, you may not see how different trends come and go. Yet, there is one general rule: a baby's room should be spacious and full of light. That is why, when it comes to a baby's room, most parents share one view and among all other things prefer pastel shades. Yes, those may be somewhat traditional and obsolete, but not at all bad. Nowadays, there are lots of cool tendencies and solutions that will make modern moms and dads happy, not to say of their children.
So what are the main rules when planning a nursery? First and foremost, it must be practical, as your baby is going to grow in leaps and bounds. Consider the best crib. No matter whether it will be a classic or a modern one - it must be neat and stylish. Why not pick an oval crib? It looks pretty creative in the interior.
Pink colors for girls, blue colors for boys? Well, I don't think so. It's boring and not trendy at all. Moreover, if you have chosen not to know the sex of your baby before it arrives, then choose grey colors and shades. Grey is the new black in 2019. Grey works with any bold accent shade making it modern but classic. Don't hesitate to use geometric patterned wall paper. And make sure to buy some chunky knit blankets (that's where you may feel free to choose between pink and blue – a great match for a grey interior). It will be love at first sight. Check them out: https://showhome-furniture.com/products/large-extreme-chunky-braid-blanket. The more colorful and bright accents you add the better. But don't overleap yourself.
 And now a killer question for the new mommies here: what is your little baby doing when in a bassinet? Right, staring at the ceiling, most of the day. But have you ever thought of how to diversify your baby's leisure. Your first priority goal is to make the ceiling pretty and cute, a sight for sore eyes. You can add up some funny accents to the ceiling.
Showhome furniture sure do have tons of unique and pretty accessories you can definitely use! 
And if you want to make the nursery practical, just stick by some neutral tones and colors. Plus, there are cribs that may later be transformed into children's beds, and tables or chairs that can be transformed as well. It helps your child to grow in the same room and enjoy the childhood in the same walls.
But remember that it's not solely about décor. A little tip for you, ladies: just leave some toys lying around or arrange several toy baskets – this will guarantee coziness and warm atmosphere. You may as well use some hilarious furniture to your child's/ children's taste. And don't forget about a soft carpet. Children love lounging on the floor. You can find some nice carpets and rugs here: https://showhome-furniture.com/collections/rugs.
And since this is a children's room, you've just got to put up your baby's photos here and there. Another great idea and the latest trend - framed wall letters of your baby's name, either light up or not. Let the baby feel unique from early childhood.