Before you buy a new dining table in Calgary, you should consider several factors. First of all, consider your own tastes and preferences. Also, consider the size of the room and how many people will use the table. This will help you choose the right size and shape. After all, you want your new table to complement your home. To learn more about the dining table, visit the website of any Calgary furniture store.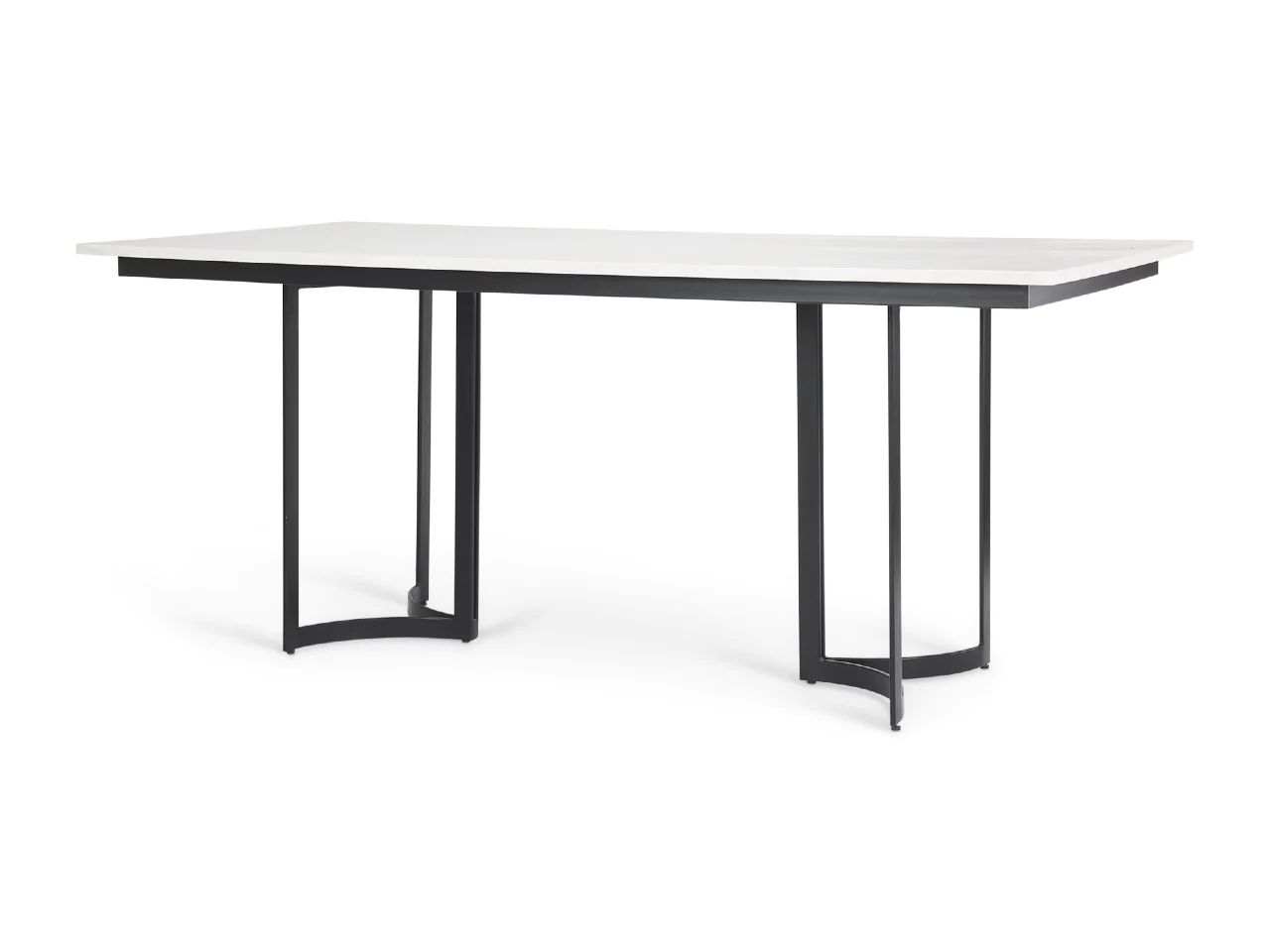 Showhome Table Tanner 1-Dining Table
The Tanner I is an elegant dining table in Calgary featuring a rectangular marble top braced by two semi-cylindrical, metal pedestals. Showhome Furniture - the best furniture store in Calgary.
The Tanner I is a unique dining table featuring a rectangular, chamfered-edge top that is meticulously cut out from premium, white-toned Banswara marble. The smoothly polished marble top is large enough to seat six and exhibits captivating natural variations.

In addition to the regal top, the Tanner I also flaunts two semi-cylindrical, solid iron pedestals finished in a gunmetal gray tone that not only hold the top in place and guarantee stability but also add to the visuals of this prudently designed dining table. With elegant visuals that are a result of the harmonious blend of stone and metal, the Tanner I make for a spectacular addition to any dining space, especially ones based on the Enduring Elegance design style.
Elva 100cm Glass Dining Table
The Elva 100cm Glass Dining Table in Calgary is a striking centerpiece for your kitchen or dining room. Its clear tempered glass table top is complemented by four handmade chrome legs. The table is available in gray, cream, white, and ivory white. The chairs are available in different color combinations, which makes them a stylish addition to any home.
The table has been designed to be both comfortable and durable. It is easily cleanable and comes with tools for easy assembly. The top of the table is made from 8mm tempered glass, which is ultra-strong. The table's feet are fitted with fixed glides to protect your flooring.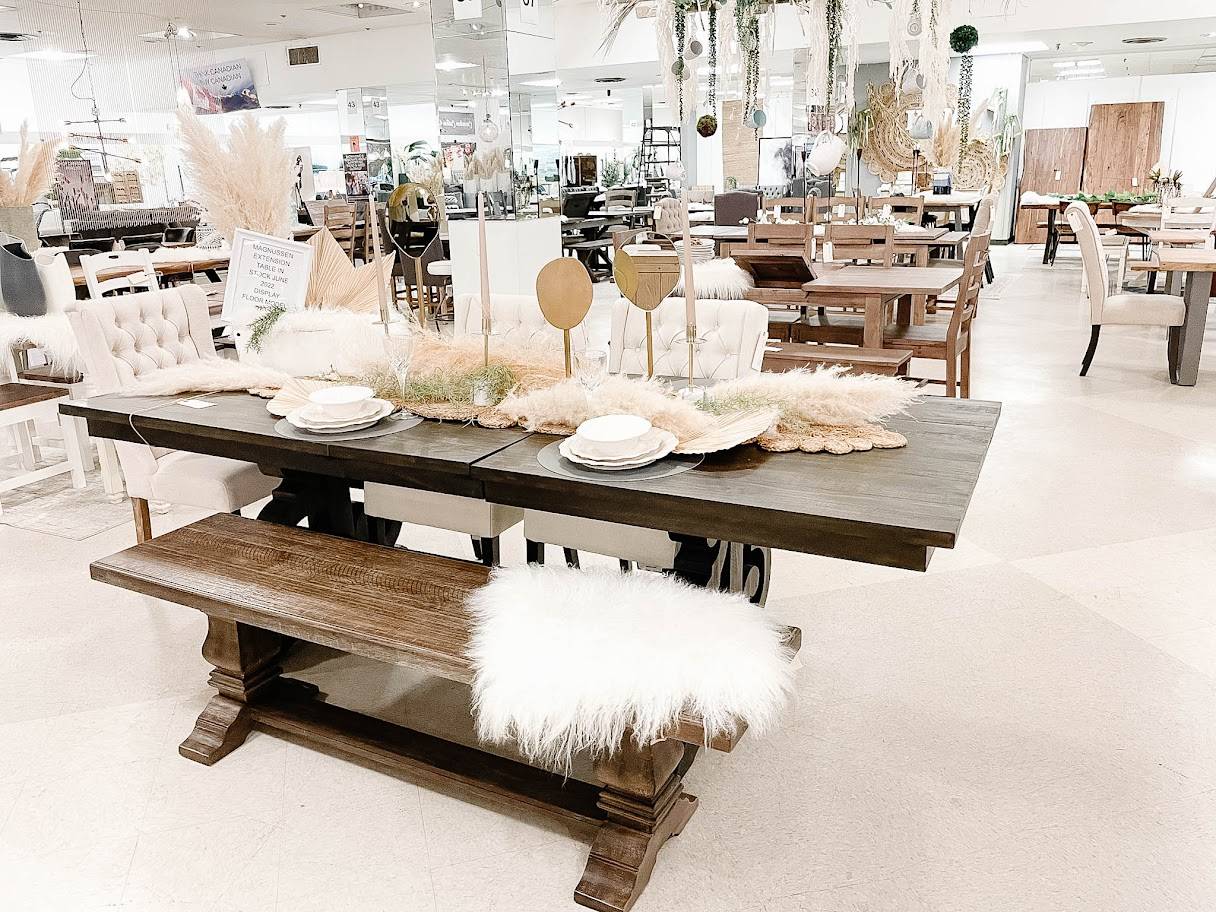 Atlanta 120cm White High Gloss Dining Table
If you're looking to spruce up your dining room, try the Atlanta 120cm White High Gloss Table, perfect for smaller spaces. Its smooth table top and durable legs are made of solid wood and its sleek white high gloss finish is sure to impress. To complete the look, pair it with the Calgary Chairs, upholstered in PU in various colors, and complemented by sleek chrome legs.
Whether you want to add a stylish touch to your dining room or simply update your home decor, this table is the perfect choice for the contemporary space. This four-seater dining table has a smooth high gloss finish and a beautifully crafted chrome metal base. Its ergonomically designed legs offer both style and functionality. Its compact size is also perfect for small rooms, as its tabletop measures 120cm x 70cm.
Furtado Furniture, dining table
Furtado Furniture offers a stylish and contemporary look with its dining table in Calgary. This piece of furniture features a marble table top with gunmetal legs and fabric cushions. Whether you want a casual dining experience or a sophisticated look, this table will help you create a memorable dining experience.