Choosing a Calgary sofa style for your home can be an important decision. Whether you're buying a piece of furniture to replace your old sofa or you want to replace the one you currently have, there are a number of different options out there. Whether you're looking for a contemporary piece, or you want a classic style, you can find something to suit your tastes.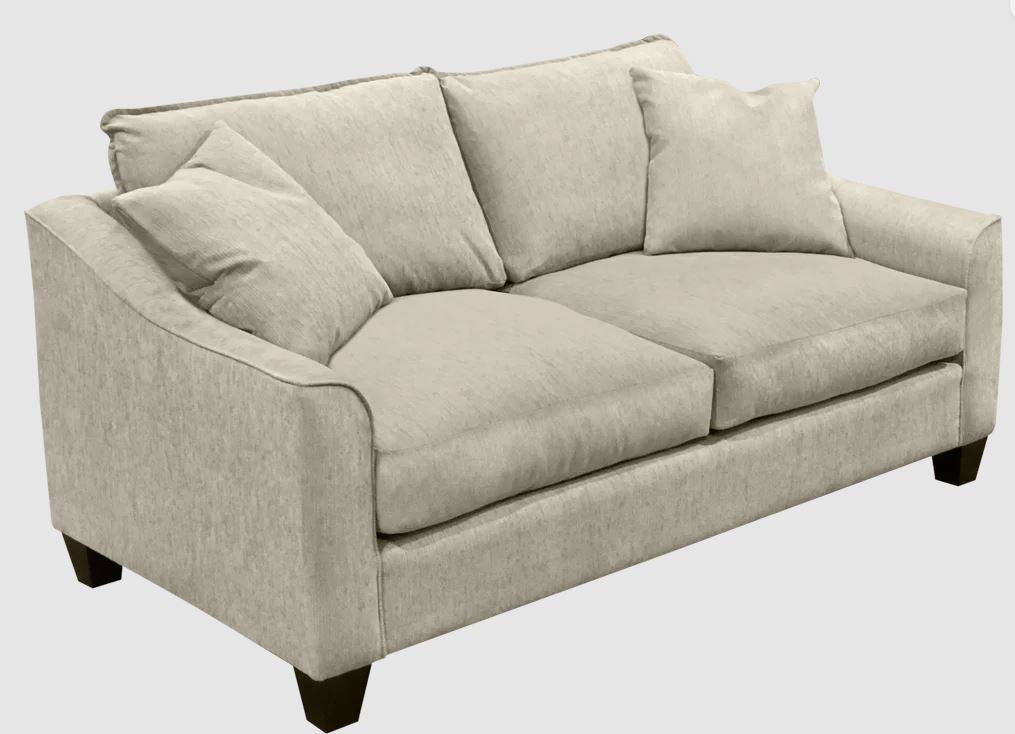 Roll arm
Whether you're decorating a casual home or a formal office, there are many roll-arm sofa styles to choose from. These sofas offer a lot of versatility and comfort. They can be easily paired with architectural furniture to create balance. They can also be dressed up with decorative touches like nailhead trim.
The rolled arm is a classic design that has been around for a while. These sofas are usually fairly tall and rounded in shape. This is a great choice for anyone who needs extra space to lean on. They also look great when paired with a slipcover.
The rolled arm is also one of the most versatile pieces of furniture you can buy. It can be dressed up with decorative touches or decorated to match your decor. It can also be dressed down with a casual slipcover.
The English roll arm is a classic and popular choice for its unique style. Usually made from leather or velvet, these sofas are easy to clean and durable. They are also available in a wide range of colors.
The most common roll-arm sofa styles are the English Roll Arm, which has rolled arms, a tight back, and a deep seat. They're also known as the Standard Arm English Sofa.
Low-seated
Whether you are designing a small apartment, an office building, or even a farmhouse, low-seated sofa styles are a great way to create a warm and cozy atmosphere. They are available in a wide variety of sizes, styles, and fabrics. These low-seated sofas also come in more compact versions, which can fit perfectly into smaller spaces.
These sofas are usually sectionals, and they feature a high back and a set of low arms. Some models come in a modular design, where different parts can be easily combined to fit the exact size of your living room.
These low-seated sofas come in a variety of styles, from tufted to tufted ottomans, from plain to patterned, and from sleek to sassy. They are also available in a wide range of colors and fabrics, which means they can go with just about any decor.
A low-profile sofa is also a great way to add a modern touch to your home. Its low seat heights, understated style, and curved lines will make your living room look more polished.
These low-seated sofas are also a good way to break up a larger room. Their sleek designs are perfect for a modern home or industrial space.
Mid-century
The best furniture store in Calgary has a quality mid-century sofa for your home that can help to create a contemporary aesthetic. Mid-century sofas are designed to have clean lines and subtle curves. They also feature wood frames, tapered legs, and rectangular seat cushions. They are often found in bedrooms, dining rooms, and kitchens. They can be purchased in various styles and sizes.
All Modern offers a variety of sofas. Their Miller Sofa features durable upholstery options, slim arms, and tapered brown legs. They have excellent reviews from customers, and they are reasonably priced.
They also have a sectional option, the Holden Sofa. This version is slightly small. The fabric, leg finish, and arm style can all be changed to suit your room.
The best furniture store in Calgary-Showhome Furniture has a selection of Mid-Century Modern sofas that are cheaper than traditional retailers. They also work with manufacturers to create unique pieces. This sofa has a durable bonded leather and hardwood frame. It comes in a variety of blue shades. It is also made from a soft, cashmere wool blend.
Calgary furniture store-Showhome Furniture has a variety of sofas. They have sofas that features a soft tailored form. It also comes in deep rust-colored velvet. The sofa also has removable seat cushions, and two matching throw pillows.
Contemporary
Whether you are in the market for a sofa for your living room, bedroom, or office, you can find many styles to suit your needs. Contemporary sofa styles are characterized by clean lines and neutral color palettes. While they are generally made of gray or beige, you can find contemporary sofa styles in other colors and fabrics.
The Showhome features super comfortable cushions, graceful curves, and clean lines. It's a great addition to a transitional living room. It's perfect for social gatherings.
The Showhome's sofas are also a great example of contemporary style. It features clean lines, crisp welt trim, and low-profile wooden legs. It's available as a chair and a half and as a loveseat. It's also available in a variety of sizes. It can be paired with the matching Ottoman for reclining comfort.
The Calgary Sofa by Showhome is a modern take on a classic design. It's a great choice for a contemporary living room or an art deco-inspired space. The curvaceous design features luxury cotton velvet upholstery.
The company takes a more traditional look and adds a contemporary flair. It features straight lines and a wonderfully indulgent seat.
Chesterfield
Traditionally, Chesterfield sofa styles have been leather, but now they're available in a variety of fabrics. Whether you're looking for an affordable sofa with plush cushions or a more traditional design, you'll find a Chesterfield that suits your needs.
When looking for the perfect Chesterfield, it's important to consider its size. Small homes often require a smaller version of this classic sofa. You'll also want to keep in mind the number of people in your household. Larger families may require a sectional or larger sofa.
While you're shopping for a Chesterfield, you'll also want to consider the frame. While you can opt for a synthetic material like foam or polyester, a solid hardwood frame is the best option. This provides strength and flexibility.
While leather is the traditional material, you'll also find options in synthetic materials. Typically, these are water-resistant and easy to maintain. You may also want to look for a stain-resistant fabric. If you have children, make sure to get a fabric that can withstand spills.
If you're looking for a classic design, a dark neutral leather Chesterfield is an excellent choice. Its elegant appearance and classy tone will make it perfect for your classic-styled home.
Panel arm
Depending on your style and personal preference, there are many different sofa arm styles to choose from. These are styles come in different shapes, widths, and heights. Choosing the right sofa arm style can be confusing. Here are a few things to consider when choosing your sofa arm:
A traditional sofa arm style is typically a rolled arm. This style is usually low, rounded, and has a small roll. These arms are a favorite for casual and transitional spaces. They can also be used in more formal settings. They can be dressed up with fabric and nailheads or kept more casual with a slipcover.
A more modern sofa arm style is a track arm. This style is usually straight and uses less space than other arm styles. They are also ideal for a smaller room. Usually, the parallel lines are trimmed with piping. They are also compatible with modern and contemporary design styles.
Another sofa arm style is the sock arm. This style is similar to Lawson's arm, except that it has a more rounded profile. Often, the front panel of this style is trimmed with piping to highlight its shape.
These sofa arms can be found in a variety of fabrics and styles. They can also be tufted for a more sophisticated look. These sofa arms can be used in many rooms, from a cozy living room to a more modern office.
Daybed
Whether you need a piece of furniture to sleep on or a decorative piece to add to your room, a daybed is an ideal choice. They offer a slender design, which looks modern in your living room. You can add cushions to make your daybed more comfortable. You can also place a lumbar pillow on the back to help support your back.
Some daybeds are upholstered, which will give you a vintage look. You can choose from a variety of colors and fabrics. You should choose something that will hold up well. Choose something that is durable, so you won't have to replace it in a short amount of time.
Daybeds can be used in every room of your home, from the living room to the bedroom. They are ideal for overnight guests or for entertaining. They are also great for those who have a smaller space. You can also add a trundle, which provides additional sleeping space.
One of the most popular daybed styles is the bench. It has a deep seat and will not block your view of the television. The bench is also perfect for your entryway or nook.
Another popular daybed sofa style is the mid-century design. This style has simple lines and is inspired by classicism. It is available in five different colors.