Choosing the best sofa in Calgary can be tricky, especially when you're looking for a comfortable, long-lasting piece. You have to consider a number of factors, including the material used for the upholstery, the backrest height, the seat depth, and the roll-out action mechanism. You also have to consider your budget. Some sofas can cost thousands of dollars, while others are relatively inexpensive.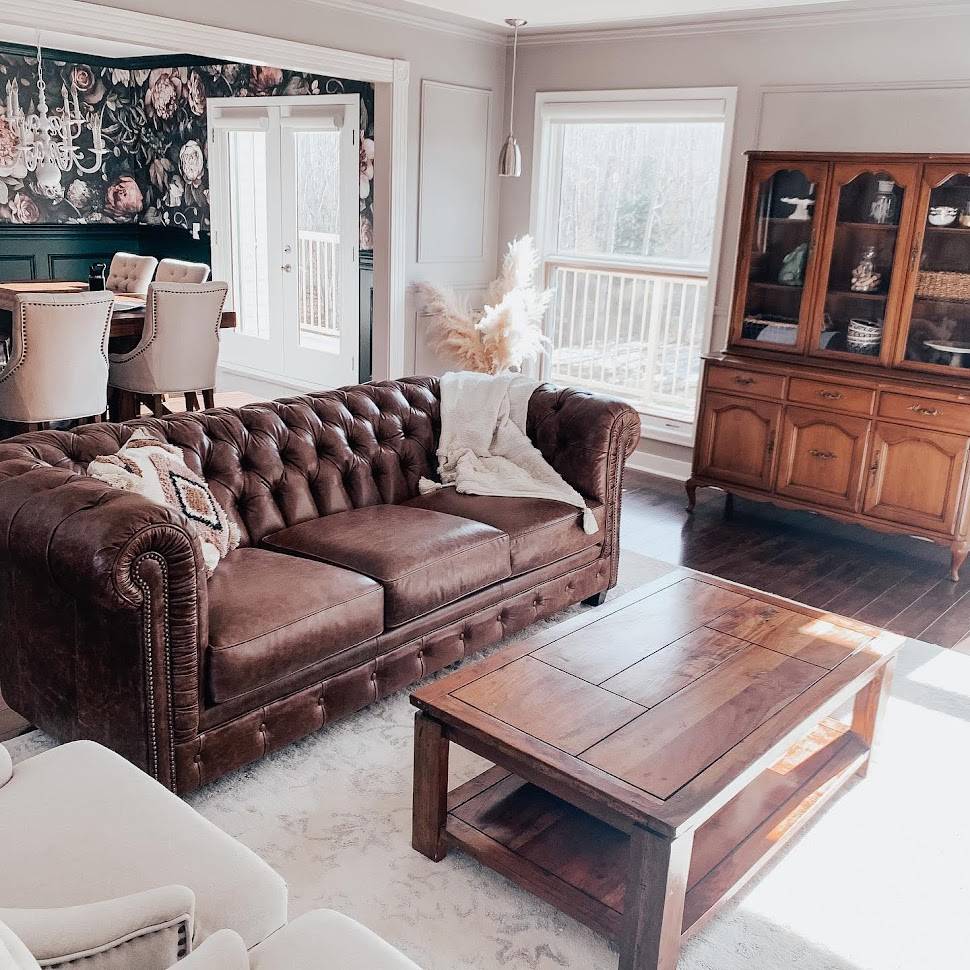 Fabric options
Choosing the best fabric for your sofa is a matter of personal preference. However, there are some common characteristics you should look for when considering what fabric to choose.
Firstly, you should consider the material's thread count. Higher thread counts tend to last longer. You will also want to consider the fiber content. Pure cotton is more absorbent than cotton blends. If you are allergic to fibers, you may want to choose a fabric that is made of a smooth synthetic blend.
The material used to make your sofa can also affect the wear and tear it will endure. For instance, chenille is soft and supple but is not as durable as other fabrics. It is not recommended for use in direct sunlight.
Another material you might want to consider is wool. Wool is a natural fiber and is highly durable. However, it is also more expensive. You can find wool blends that are comfortable and easy to clean. These are a great choice if you have children or pets.
Another material that is durable is linen. Lighter colors of linen are less stain resistant than other fabrics. This makes it less practical for a family room or home office. However, it is also a nice, luxurious material to use in an adult home.
If you want to hide spills, consider a fabric with a patterned pattern. This will conceal the spills and make them look cleaner.
Seating options
Choosing the right sofa in a Calgary furniture store-Showhome Furniture can be a daunting task. Fortunately, House Beautiful's Associate Shopping Editor spoke to some experts to find the best couches. While there are many factors that go into choosing the right sofa, here are the most important:
Seat depth: The depth of the seat is the most important factor in determining comfort. For example, if you are tall, you might want to get a seat depth of more than 25 inches. But, for a shorter person, you may want to choose a seat depth of 20 inches or less.
Back height: Back height is another factor that will affect your comfort. Sofas with a high back will feel more comfortable for taller people. However, sofas with a low back may feel more comfortable for people of all heights.
Seat and back cushion upgrades: If you're in the market for a new sofa, you can upgrade your seat and back cushions for up to $300 per single seat. This option is a great way to make your sofa feel more luxurious.
Simplicity Sofas: Simplicity Sofas offers leather, fabric, and customization options. They also offer dozens of mid-century sofa styles to choose from. Their cushions are filled with foam and down feathers.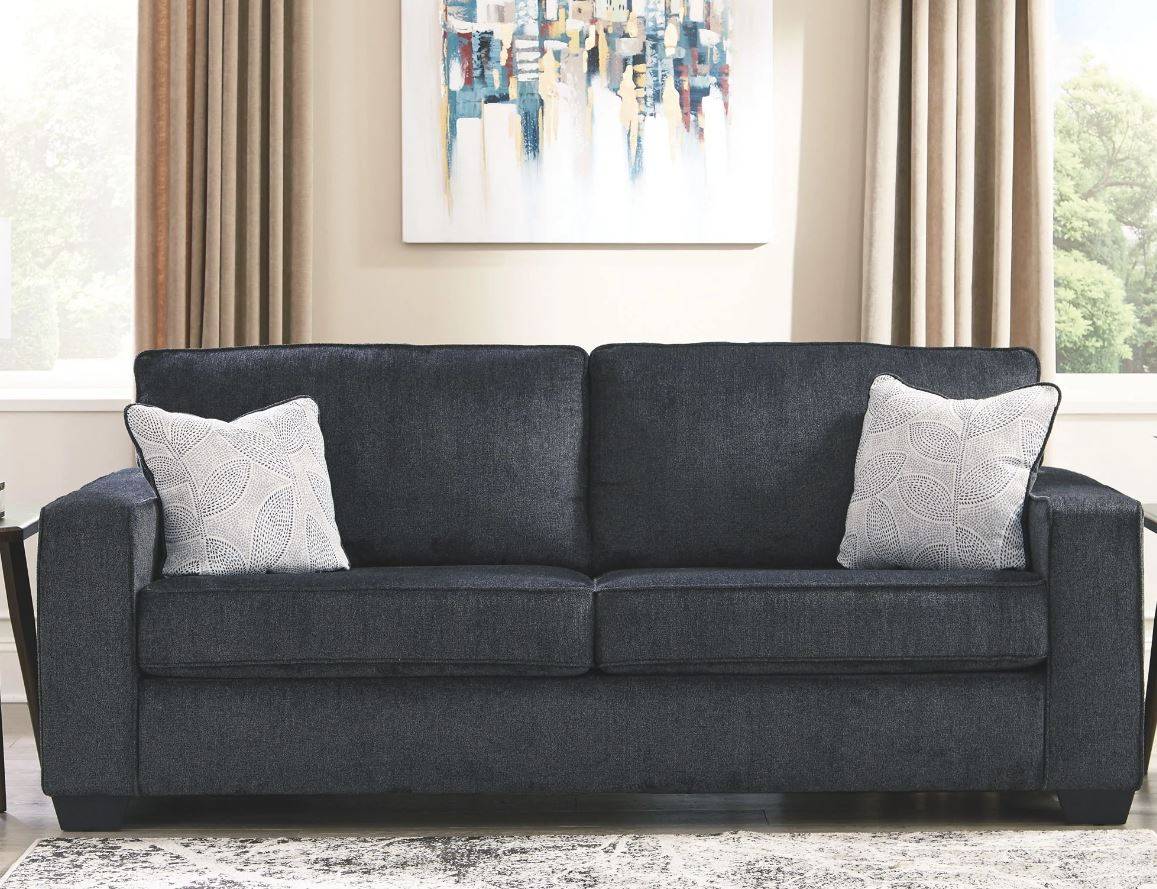 CB2: The CB2 Piazza is a great example of a minimalist design. It has a simple frame, a slab of seat cushion, and a pillowy back.
Seat depth
Having a seat depth of at least 18 inches will ensure you are comfortable on your sofa. For people who are shorter, a smaller seat depth might be more suitable. For taller people, a seat depth of 23 inches or more is likely the most comfortable seat.
The seat depth varies between sofas. For example, some sofas have a depth of only 18 inches while others have a depth of up to 32 inches. However, most people have a seat depth of about 23 inches. For people with shorter legs, a seat depth of 20 inches may be more suitable.
The height of the seat is also a factor. A seat that is too high may cause a shorter person to lean backward. Also, a seat that is too shallow may not support thighs at a proper 90-degree angle.
However, a seat that is too deep may make a tall person squat. A seat that is too shallow may feel like a chaise lounge and not a traditional sofa.
The depth of the seat and the size of the room also plays a role in choosing the best sofa. A smaller room would be better served by a smaller sofa. A larger room would be better served by a sofa that is deeper. This is because a deeper seat allows a person to tuck their feet in and feel comfortable.
Backrest height
Having the best sofa backrest height can make or break your comfort level. This is because the backrest needs to be the right height for you to have a comfortable sitting experience. Typically, the best sofa backrest height is about 12 to 16 inches above the seat.
If you are tall or you plan on spending a lot of time on the sofa, a high back will help relieve the strain on your back. However, you may want to reconsider this if you are short. This height may make you feel like you are squatting rather than sitting.
Another reason for a high back is to block the view from the window. You can also use a high-back sofa as an accent piece in your room.
A high-back sofa is a good choice if your room has high ceilings. It may also be useful if you plan on using it in a formal setting. A low back is better suited to casual settings. You can also use a low-back sofa in front of the window.
The best backrest height for you depends on your height and whether you plan on sitting upright, reclined, or lying down. If you plan to recline often, you may want to consider purchasing a sofa with a 3-seater. This will provide you with more legroom.
Choosing the best sofa seat height may be one of the hardest decisions you will make. You will also have to consider the size of your living room.
Roll-out action mechanism
Buying a sofa in Calgary has a number of factors to consider. Aside from the usual comfort and style, you should also pay attention to the transformation mechanism. These mechanisms vary depending on the materials and construction used, as well as the amount of time you will be using the sofa.
One of the most common and well-known mechanisms is the book sofa. This mechanism is relatively easy to understand and use. The backrest is rotatably engaged with the frame by a hinge. This mechanism requires a fair amount of space behind the sofa for transformation.
In terms of durability, the book sofa is considered to be one of the most reliable mechanisms on the market. Although it requires some effort to transform, the end result is well worth the effort.
The book sofa's biggest draw is its convenience. It can be used for daily use and is easy to put together. However, it has the potential to break with use, due to a manufacturing flaw. Its biggest drawback is its high price.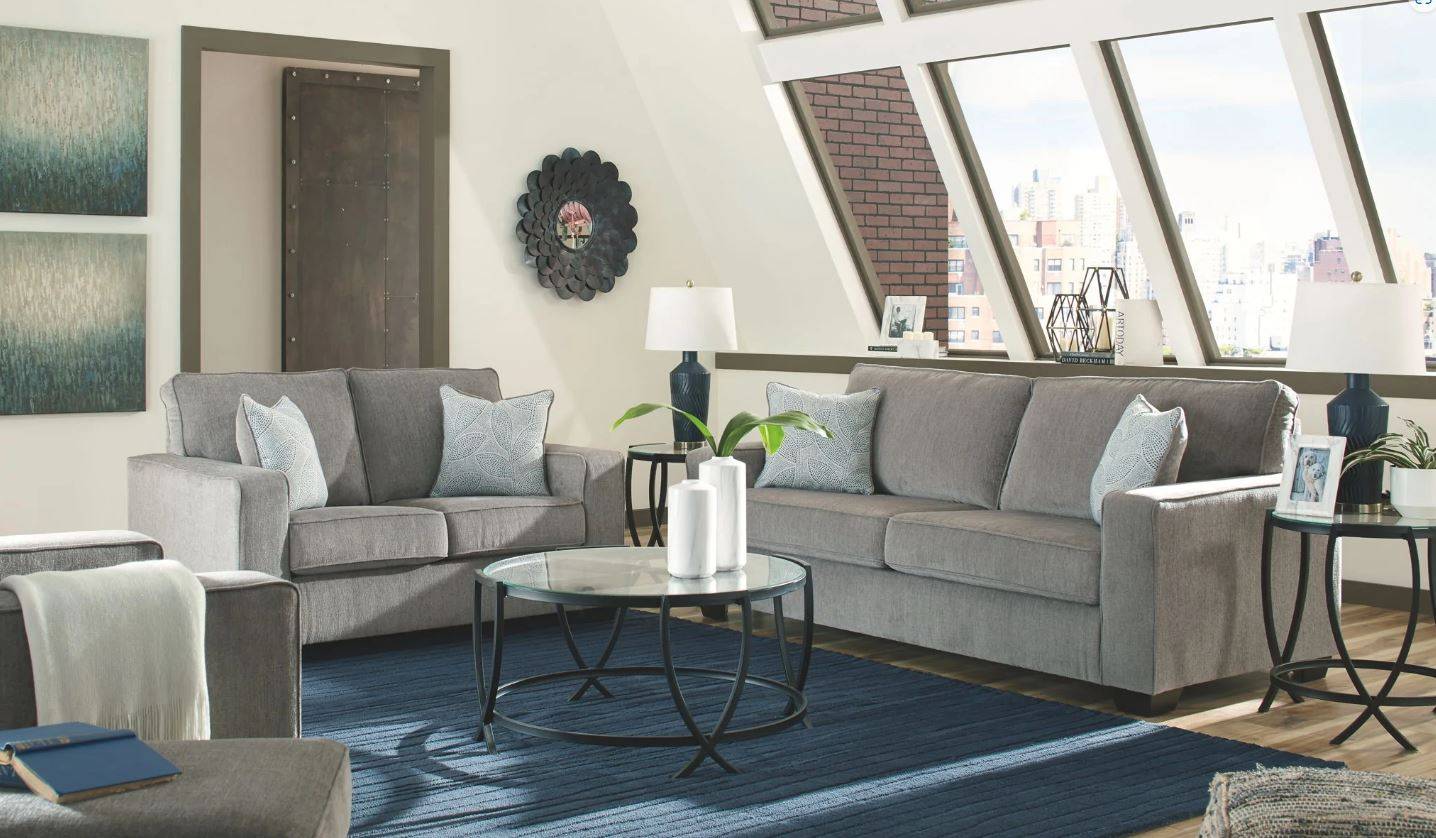 Another well-known mechanism is the dolphin. The dolphin has a lot to offer, including a patented Lampolet metal action mechanism, an electro-welded bed base, and a Simmons pocket-sprung mattress. It is also easy to assemble and requires a secret strap. It is also one of the most expensive mechanisms on the market, but its benefits are worth the price tag.
Leather options
Choosing the best leather options for a sofa at the best furniture store in Calgary is important. Leather is a durable, stylish, and comfortable material. Leather is also easy to maintain. It has a natural smell and is resistant to stains and chemicals. Leather can also be passed down to future generations.
Leather sofas come in different sizes, styles, and prices. You should choose the type that best fits your lifestyle and decorating style. It is important to remember that leather is more expensive than fabric sofas. But, if you are on a budget, a fabric sofa may be the best option for you. You can also choose from a variety of fabrics such as wool, silk, and linen. You should also take into account your personal comfort level, as well as any allergies you may have.
Upholstery is another consideration. You can choose from different types of sofas, such as classic, contemporary, and mid-century modern. You may want to choose a fabric with a pattern or design that compliments your home's style. You can also choose from various colors and shades.
Seat depth is also important. If the seat is too shallow, it will be hard to sit up comfortably. Sofas that have a low seat depth are generally more casual. Alternatively, a sofa that has a shallow seat depth is more suitable for a formal setting.
Seat depth is measured from the front of the seat cushion to the back cushion. It is a good idea to purchase a sofa that is two inches or more below the back cushion.