Buying a Calgary sofa is a huge investment and it's important to find the right sofa for your home. Many people opt for an upholstered sofa that can add comfort to a living room. There are a few different styles to choose from such as Chesterfield, traditional, contemporary, and modern. There are also a few different types of upholstery to choose from.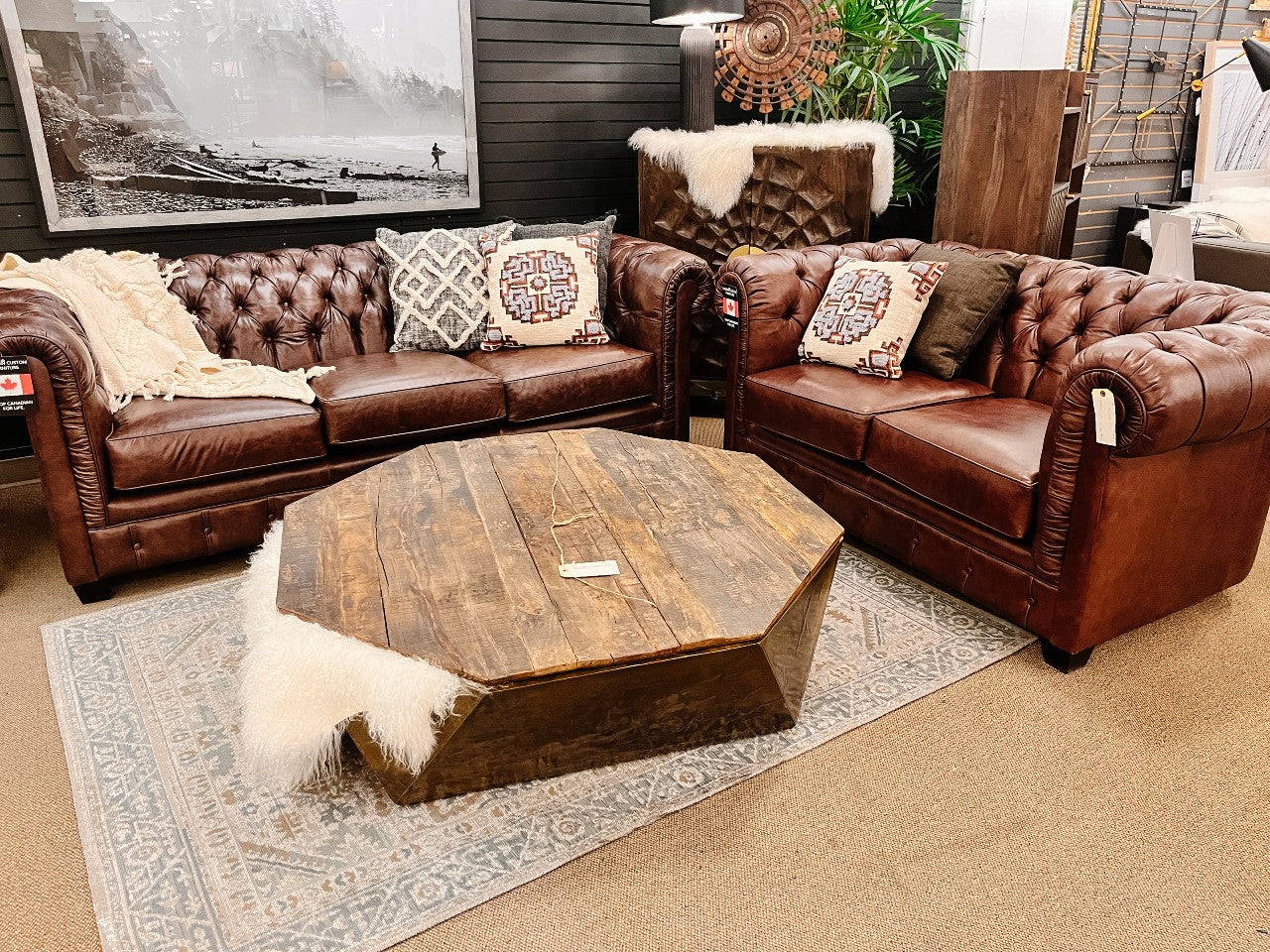 Chesterfield
Whether you have a modern or traditional home, you can find a Chesterfield sofa to match. These sofas are known for their tufted details and rolled arms. They're also available in a variety of fabrics and designs.
There are also many options when it comes to leather. Leather can be a little tricky to care for. It's recommended to use scratch-resistant and stain-resistant fabrics.
A good Chesterfield sofa has high-quality materials. The frame is typically made of hardwood. The frame is solid, and durable that gives flexibility to the sofa.
Cushions are another important component. Most cushions are filled with foam. This provides a comfortable, medium-firm feel. Some types of Chesterfields even use an extra cushion on the backrest.
The fabric used for the upholstery can also be a big factor. If you have pets or children, you will need to buy a fabric that's stain-resistant and scratch-resistant.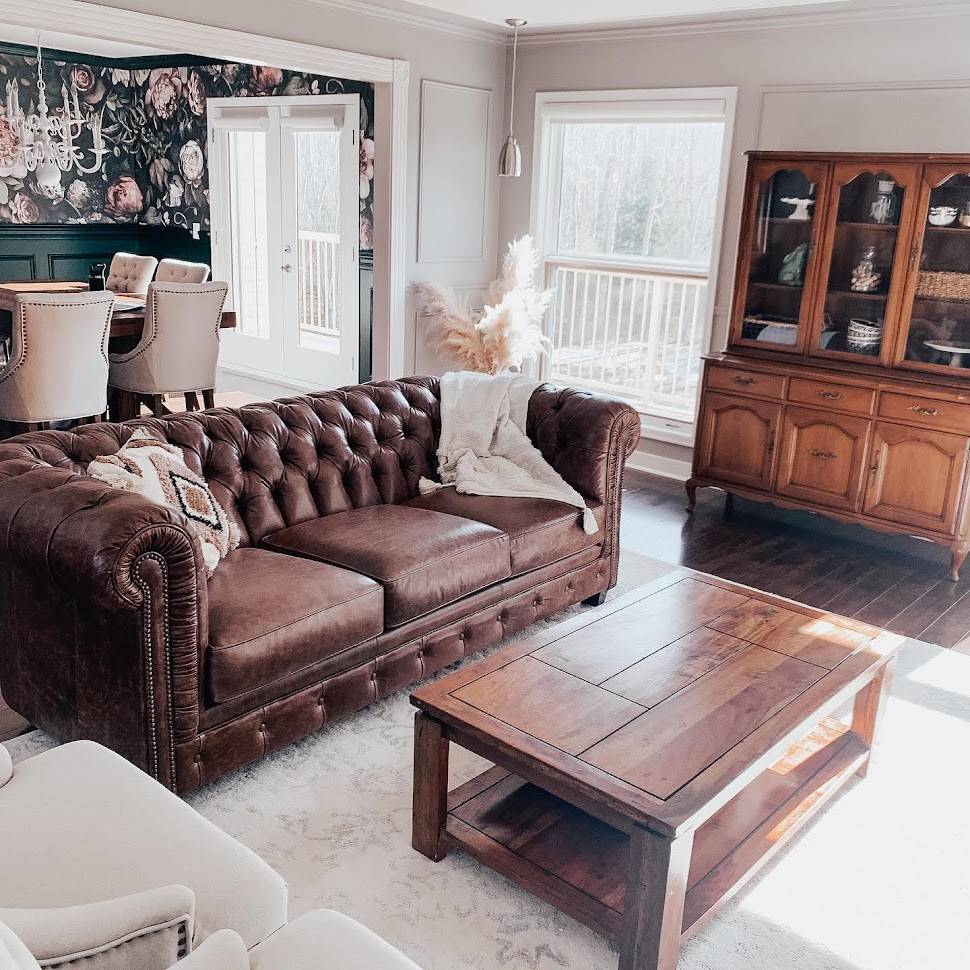 Some of the best Chesterfields have hand-tacked studs. These studs are driven into the frame individually and are much more secure than strip studding. This allows for more intricate patterning.
A good Chesterfield sofa can last for many years without much wear and tear. The padding over the frame should be a combination of different foam densities. These densities provide a soft outer feel without being noticed when sitting on the sofa.
If you're looking to customize your Chesterfield sofa, you can also choose from over 100 fabric finishes. For example, you might want to choose velvet for a special occasion.
Mid-century
Adding a mid-century sofa to your home is a great way to add a modern element to your living room. These sofas are sleek and retro, featuring sleek and clean lines and sculptural silhouettes. These sofas also blend well with other styles, making them a great addition to any room.
Choosing the best furniture store in Calgary is important to buy a mid-century sofa so Showhome is the best choice because they offers a huge selection of sofas, including some quality sofas. One of the best furniture stores in Calgary-Showhome Furniture also has an in-house brand, Rivet, that is budget-friendly.
Another great site for buying a mid-century sofa is Showhome Furtniture. This company has a site that has vetted dealers and a huge selection of vintage pieces. This site also has a great selection of new pieces.
If you want to buy a sofa in Calgary furniture store-Showhome Furniture that is not only made of wood but also has a tufted backrest. This company offers mid-century-inspired pieces that have thin arms and crisp tailoring. They range in price from $750 to $3,000+.
They offer a wide range of styles with the mid-century appeal. Their sofas feature clean lines and stainless steel bases. Their seating is available in two top-grain leather upholstery options.
These sofas are made of durable wood and leather. They also feature a low profile. These Calgary sofas can be used in an office or an apartment. They come in a variety of colors and are very affordable.
Traditional
Using traditional furniture in your living room is a great way to add elegance and opulence to your home. Traditional furniture usually draws its inspiration from styles of the 18th and 19th centuries. It features intricately carved legs, dark wood tones, and symmetrical arrangements.
The classic Chesterfield sofa is a good place to start. This iconic piece is rumored to have been around for at least 300 years. It features a tufted back, deep buttoned backs, and studded detailing. It can also be complemented by a matching chair or footstool.
The best traditional sofas are often found at One Kings Lane. These sofas are designed to enhance any living room. They are available in rich colors that emphasize the orderliness of traditional homes. They may also have a more colorful flair than you would expect.
The best traditional sofas are also designed to be comfortable. Some of these models feature wide pillow-top arms and manual levers that lift the legs. The reclining style is the most popular. It can also accommodate up to 1000 pounds of weight.
Some of these sofas may even be hidden to accommodate cloth-covered sofas. This is a great feature for those looking for a little more privacy.
The best traditional sofas are also made to last. The upholstery is durable, resistant to tears, and stain resistant. They are also made to look good long after the initial installation.
Contemporary
Whether you're renovating your home or just replacing an old piece, contemporary sofas offer a wide variety of styles and features. From clean lines to plush cushions, a contemporary sofa can add style to any room.
There are many sofas to choose from, and the key to a successful purchase is to choose the right style for your home. A curved sofa is a popular choice for living rooms.
When selecting a sofa, you should take into consideration your needs, lifestyle, and budget. A fabric upholstered sofa is a good choice if you live in a warm climate. It offers comfort for hours on end and is resistant to temperature changes.
A sectional sofa is a great choice for a small space. They come with built-in storage and are attractive. They also offer a good return policy.
When you're shopping for a contemporary sofa, look for the best quality. Some of the top brands use high-quality materials and Italian craftsmanship. You'll also want to consider the durability of your new sofa.
Using a large and sturdy piece of furniture like a contemporary sofa can add style and comfort to any room. They are often upholstered in leather or fabric. The design of these sofas is simple but elegant.
The best modern sofas feature clean lines, a curved back, and a stylish tufting pattern. They are also available in several colors, and many include built-in storage.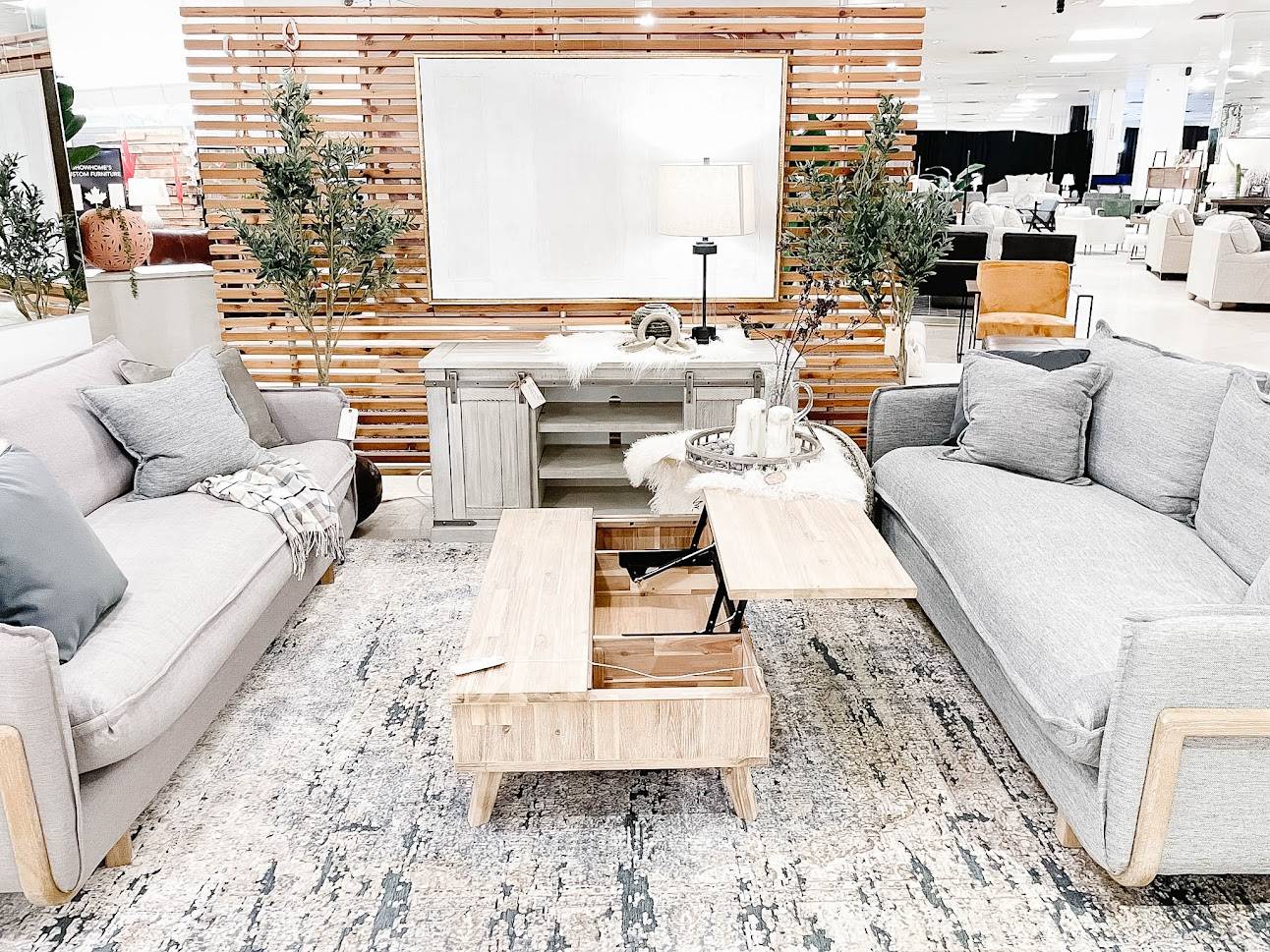 Asymmetrical
Whether you want an elegant, sculptural sofa or a casual, approachable sofa, there is an asymmetrical design to suit you. These sofas are often a mix of modern and traditional elements that work together to create a balanced picture. Often, asymmetrical sofas are a great way to add interest to your decor.
Asymmetrical sofas are not only aesthetically appealing, but they are also practical pieces of furniture. They can be placed in the living room, entryway, or even in your bedroom. They can also be stacked with other cushions and accessories for added flexibility. They are also great space savers.
Asymmetrical sofas often have tufting, which can add a great visual appeal to the sofa. Some sofas also have cushions in the center, which can help create movement.
Asymmetrical sofas can also have an orante element, which is a combination of contemporary and traditional elements. This can add interest to the sofa and can help create a balance in your decor.
Another popular sofa is the tuxedo sofa, which is often characterized by a boxy shape with clean lines and geometric symmetry. It also often has low arms that are the same height as the back.
Sofas with asymmetrical elements can also be made in different colours. You can even choose a colour that is the same as the rest of the furniture in your room to create a coherent look.
Monochromatic
Using colorful sofas can add a touch of luxury to your living space. It's not uncommon for the sofa to be the focal point of your living room, so it's important to find a design that fits in with the rest of your room.
The best way to find the most suitable couch for your room is to choose the best furniture store in Calgary-Showhome Furniture. The best sofas are made from leather, which is easy to maintain and lasts for years.
A monochrome sofa is not only aesthetically pleasing, it's also a more durable piece of furniture. In addition, a monochrome scheme can help you avoid decorating mishaps.
The best way to make your sofa the centre of attention is to choose the right fabric. Fabrics are available in a wide variety of shades, and you'll want to choose a material that is stain resistant and easy to clean.
To create a truly impressive monochrome scheme, you can add contrast with contrasting furniture. Contrasting fixtures, such as lamps and lampshades, can add a lot of interest and definition to your room. Adding pops of colour to your sofas can also add a fresh and unexpected touch.
Another way to add a colorful touch to your living room is to hang colorful curtains. Curtains of varying hues and textures can add a unique touch to any room.