Customizing a sectional sofa in Calgary can be a great option. You can order different styles of bases and arms and choose different styles of back cushions. This can make determining the layout of the sofa easier. Custom sectionals can also come with sock-rolled arms for a more traditional look. If you need more customization, you can also order a modular sectional.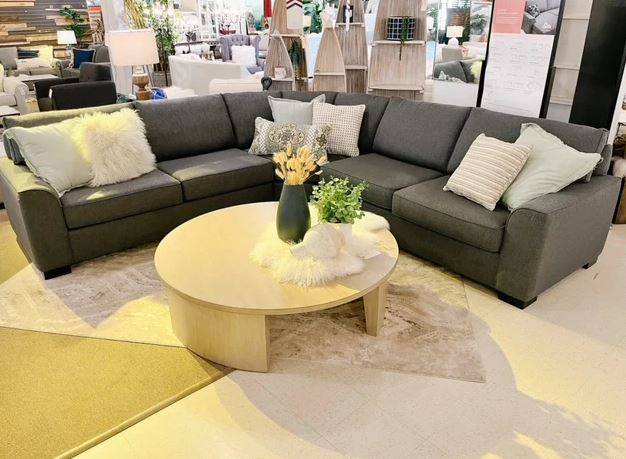 Modular sectionals are an option for customizing a sectional sofa
Modular sectionals are available in various designs, styles, and colors. They are a great choice for people who want to make their sectional sofas a little bit different from the norm. Some sectionals feature a modular design, which means they can be easily moved or reconfigured to fit the size of a room. Modular sectionals can also be customized to include extra cushions, storage spaces, and even USB and charging outlets.
One of the best features of modular sectionals is their flexibility. Unlike most other types of sectionals, which are mass-produced, custom sectionals are made to order and can be customized for any space. For instance, some people prefer to have left or right-facing sectionals, while others prefer to have an ottoman. Regardless of your preference, customizing your sectional sofas will make sure that you are happy with the end product.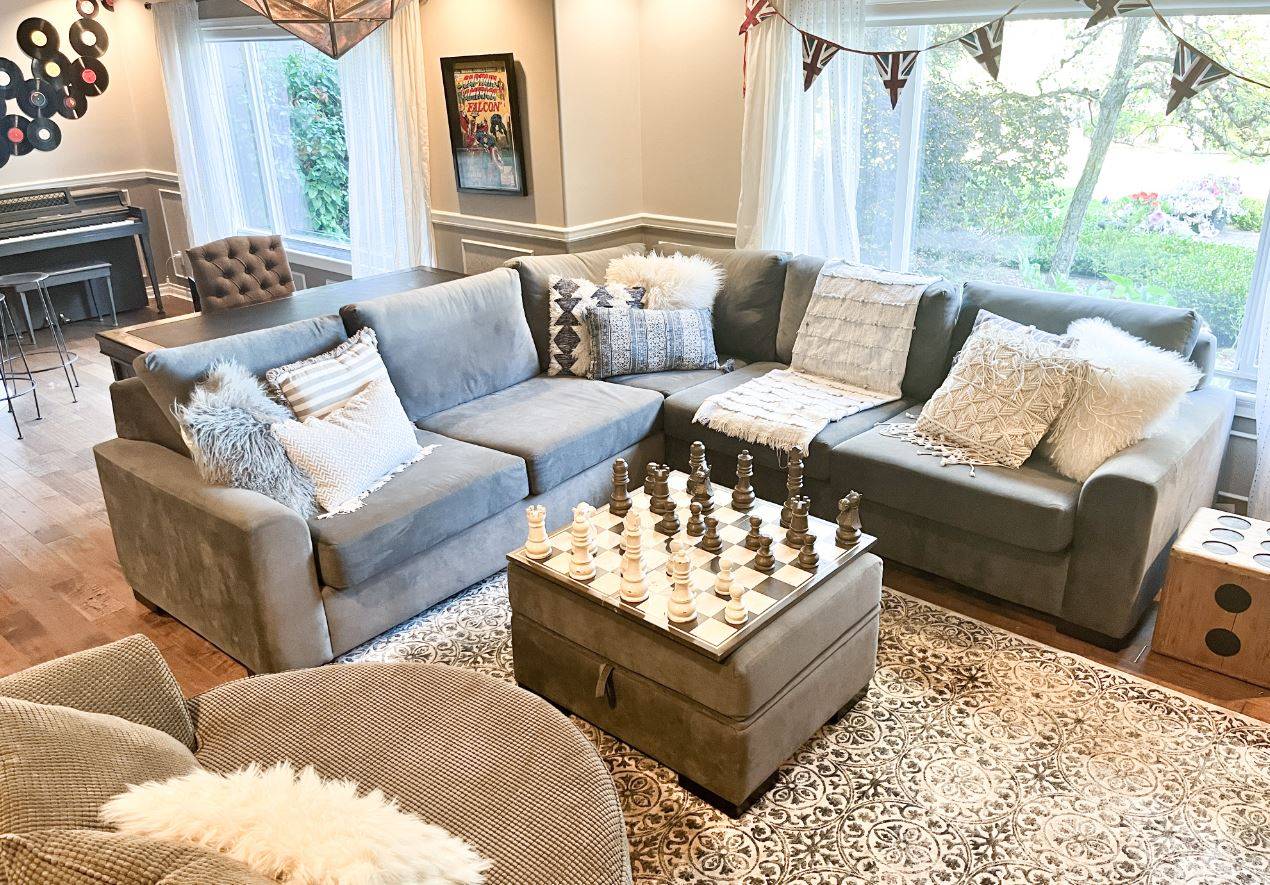 Modular sectionals are an excellent option for customizing your sectional sofa in Calgary. These versatile sofas are made up of a number of pieces that can be moved or reconfigured to accommodate your specific needs. Unlike traditional sectionals, these sofas can be customized by adding chaise lounges, tables, ottomans, and sleeper sofas. The key to customizing a sectional sofa at the best furniture store in Calgary - Showhome Furniture is to find the right one for your space and budget. You can also compare different sectional models to find the one that suits you best.
Customizing your sectional sofa in a Calgary furniture store - Showhome Furniture is a good choice. The fabric that you choose will affect how the final piece looks and feels. You can choose from a wide variety of fabrics, such as leather, or select a fabric that is comfortable and durable. Modular sectionals come in modules of three to five pieces and can be reconfigured to fit your needs. You can also buy the pieces separately, so you can rearrange them as you want.
Modular sectionals are an excellent option for people with smaller spaces or who like to reconfigure their furniture frequently. Modular couches are also incredibly versatile and can fit into different rooms of your home. They can be reconfigured to accommodate more or less people. A modular sectional can be moved more easily than a sofa, which is a great advantage if you move or remodel your space.
Fabric choice influences ease of maintenance
Fabric choice can have a big impact on the ease of care of a sectional sofa. Choose a fabric that can withstand the elements while still being stain-resistant. A sectional sofa can accommodate many people at once, so make sure to measure your room carefully before selecting a sectional.
Choosing a fabric for your couch is an important consideration if you have pets or children at home. Fabrics can wear out or pill with heavy use, so choosing a high-quality fabric will help minimize the risk. A high-quality article sofa is made to withstand up to a hundred thousand rubs. Choose a colour that will complement your home decor. If you have children or pets, choose a fabric that is stain-resistant to ensure easy cleaning.
Another factor to consider is how often your sectional sofa will be used. If your sectional sofa is in the family, make sure you choose durable fabrics. Pets are notoriously rough on upholstery, so choose a material that can withstand such abuse. Ideally, the fabric should have a high thread count to increase its durability. You can also choose a fabric that has a water-repellent finish to increase its lifespan.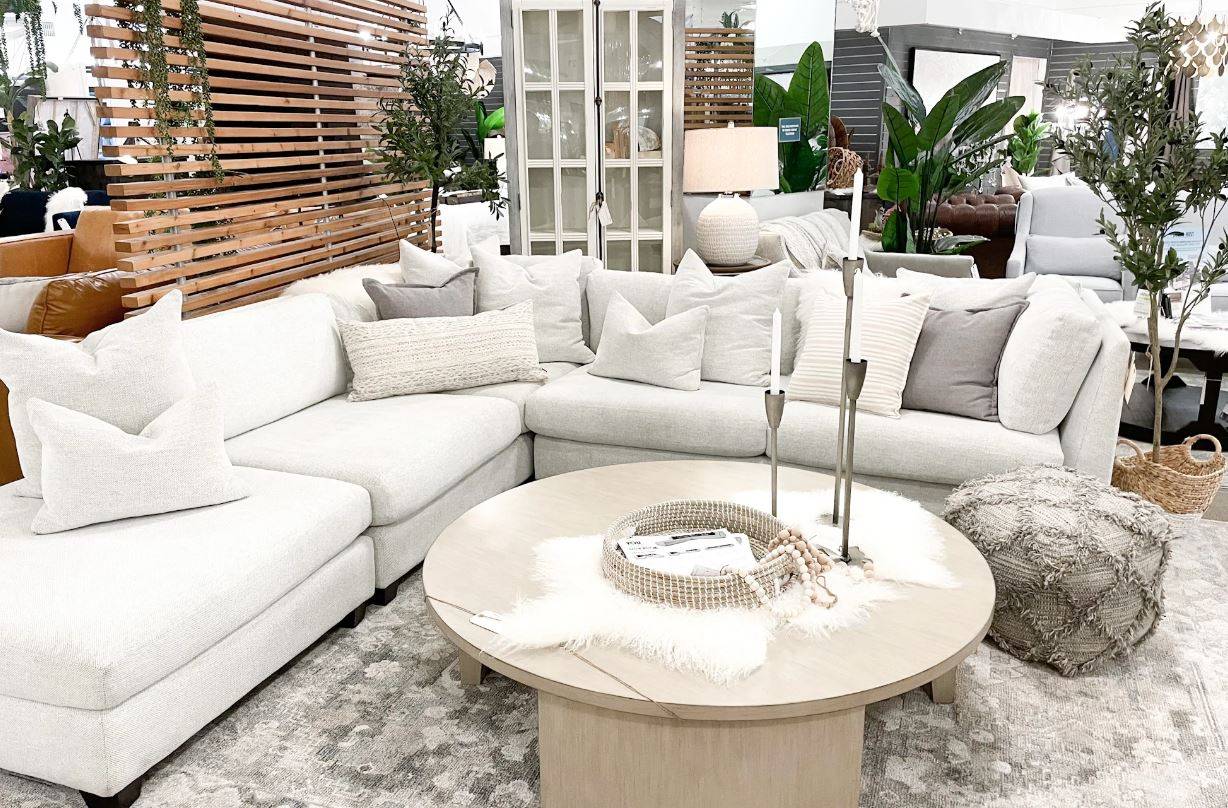 A sectional sofa in Calgary can be customized to fit a space. You can alter the base color or add nailhead trim to make it more unique. You can also consult with a design consultant to help you decide on the fabric that will suit your home's needs. Custom measurements can help you visualize your new sectional sofa. For example, a four-piece sectional sofa with two matching loveseats would measure ninety inches wide by one hundred and twenty-one inches long.
Seat depth
A sectional sofa is an excellent way to maximize seating and can make a room look beautiful. However, choosing the right couch requires some thought. This is because the size of the sectional sofa will impact the other furniture in the room. You should also consider where you will place it. You want to buy a couch that fits in the room without looking out of place. Fortunately, there are a few different ways to determine the right size and depth for your sectional sofa.
One way to choose the right seat depth is to determine the size and style of your sectional. A sofa should complement the decor of your home and not add clutter to it. Also, the type of fabric you choose will determine how easy it is to clean and maintain. If you have pets, look for stain-resistant fabrics.
Another way to determine the seat depth of a sectional sofa is to determine how many people will be using the sofa. For example, a sleeper sofa might need a deep seat while a single seat sofa will need a shallow seat for conversation. In addition, seat depth can depend on the configuration of the sectional sofa itself. A deep seat is ideal for lounging, while a shallow seat is better for conversations.
Measure your living room and the sectional sofa you want to buy. Once you have the measurements, compare the dimensions of the sofa with the size of the room. Once you've done that, you'll be able to move on to tip #5. Then, tape the area where you want to place the sectional.
Placement
Regardless of what style of sectional sofa you are looking for, there are some basic rules to consider in choosing where to place it in your room. For instance, you should consider whether you want the sectional to be placed in the center of the room or in the corner. Also, you should consider other furniture in the room when choosing the right placement.
The placement of a sectional couch is important because it needs to be proportionate with the rest of the room. For example, if you have a small room, you do not want to put a large, overstuffed sectional in it. The height of the sectional should also be considered.
If possible, try to avoid placing it against a wall that has a large window. This will allow the sofa to flow in the space without blocking the view. Also, make sure that it doesn't block the light. Direct sunlight can cause some sectional sofas to fade or become stained.
The next step is to choose a fabric that is stain resistant. Choose a fabric that complements the rest of the room. You also want to choose a color that will not clash with other items. A dark color, for instance, is not a good idea if you have a lot of furniture in the room. Choose a neutral-colored fabric for your sectional sofa.
If you want a custom sectional sofa, you will have more options. Not only do you have the ability to choose the upholstery colors, you can also choose the length and depth of the sofa. You can even choose additional options for back cushions. Customized sectional sofas can be a great solution for layout issues.
Finally, you should consider the placement of the sectional sofa. It can be placed in the center of the room or in the corner, where it serves as a divider. In an open-plan room, a long side of the couch can create a two-room illusion, and separate the dining area from the living room.