Choosing a sofa in Calgary is a big decision, and there are a number of considerations that you'll need to make. For instance, what type of material do you want? Are you looking for leather or silk? Do you want convertible furniture, and what about space-saving options?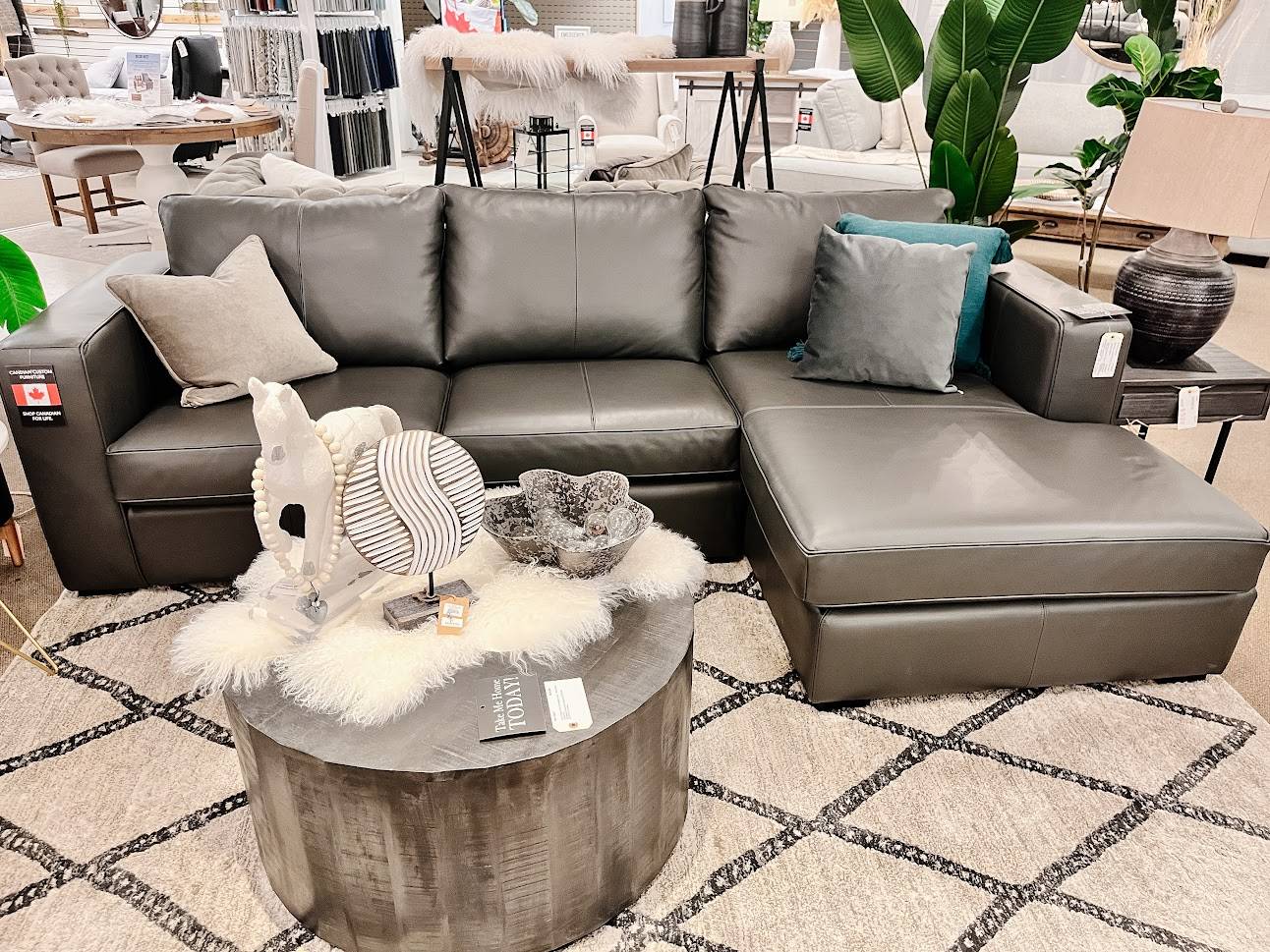 Leather
Whether it is a leather sofa or a fabric one, there are a few things you should know before purchasing your new living room wares at the best furniture store in Calgary. For instance, should you opt for a leather couch, you will want to keep in mind that leather couches can get sticky in the summer. Also, you will need to keep in mind that you may have to make special cleaning a part of your regular maintenance routine.
One other consideration is that leather couches may not be as comfortable as fabric ones. For instance, you might have to move around a bit more often to get your preferred position. To keep your feet comfortable, you should consider using high-density foam seating. In addition, you will want to get a quality brand such as the name-brand leather sofas of America.
In a Calgary furniture store- Showhome Furntiure, the best way to determine what kind of material you need for your new living room is to have a chat with a leather or fabric expert. For example, you might need to make a reservation at a Showhome. Also, you should consider the size and layout of your living room before buying. For example, if you have a small living room, you should probably opt for a smaller sofa.
Silk
Buying new furniture can be a difficult decision. In Calgary, you can find a variety of options that will fit your needs. Some companies offer affordable couches that will be great for your space. But if you want something that will stand the test of time, it's important to look for the right kind of material.
If you're looking for a high-quality sofa, you may want to look at one made from silk. Silk is a natural material that is used to create high-quality velvets. It's also used to make household linens. But it's not ideal for high-traffic sofas. It will need professional cleaning. You can also look for synthetic fibers that can look like real silk. However, silk costs much more than synthetics.
You can also look for sofas that are made from leather. Leather is a durable material that will last for a long time. It's also very versatile. You can use it to make slipcovers. You can also get high-quality hides that will look better with age. Leather is also easy to clean.
If you're looking for sofas in Calgary, look for fabrics that have been tested for durability. You should also look for those that have been tested to ensure that they're not going to fade, wrinkle, or collect dust and allergens.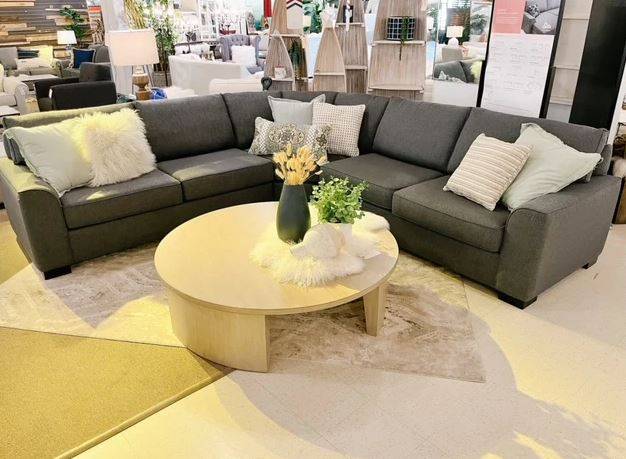 Convertible furniture
Whether you are in the market for a new home or a rental property, having the right furniture can make or break a room's ambiance. Luckily, there are companies that can help you find the best possible furniture to fit your lifestyle and budget. Some companies even offer free furniture consultations, if you're looking to make a change.
Convertible furniture is the name of the game, and you'll be able to choose from hundreds of options. From modern sofa beds to sofas with built-in reclining features, there's a model that will fit your budget and style. If you're looking for a new couch, check out Expand Furniture, a family-owned business that has been serving the Calgary community since 2006. Their selection is wide and their customer service is second to none.
Having the right furniture in your home or office can make your home or office feel like a second home. Check out Expand Furniture, they have everything you need to make your house a home. And, as a bonus, they also have a great warranty. Whether you're looking for a sofa, bedroom set, or office furniture, Expand Furniture has the best selection of products. So, visit their website to see what they have to offer.
Space saving
Located in the heart of Alberta's thriving metropolis, Calgary is one of the newest and fastest-growing cities in Canada. As you can imagine, its housing stock is a mixed bag, with the majority of its condos and homes lacking the square footage to spare. However, the city is a growing hub of technology, finance, and entertainment, all of which fuel its economy. This explains why it's no wonder that the city is a top tourist destination. Luckily, the city has plenty of reputable furniture stores to choose from. Regardless of your taste in furnishings, there is sure to be something on display that will appeal to your sense of style.
The Calgary sofa is no exception. This space-saving marvel comes in three sizes and boasts some clever design features such as an attached pillow back and shaped roll arm. In addition, the sofa is a cinch to fold up and store away. The best part is, it's a lot of fun to do.
The Calgary sofa may not be for everyone, but it's certainly an interesting choice for those looking to upgrade their living room. With a price tag ranging from a few hundred dollars to several thousand dollars, it's a good idea to shop around.
Socality House
Located at 831 17th Avenue, the Socality House is a hybrid of a coffee shop and retail store. The establishment has two levels, an upper level and a lower level, and serves up local coffee as well as food and beverages of the likes. Interestingly, the place is also a revolving door of local and regional goods. Aside from a coffee shop, the place also offers workshops, a boutique dinner, and live music.
The place is designed to promote a sense of community in Calgary. The place is accessible to the masses. There are two levels of the place, an upper level with a large seating area, and a lower level which serves up coffee, food, and beverages of the likes. The place also features a patio. Located in the heart of Calgary's social district, this place is definitely worth checking out.
The place also features a cleverly conceived interactive display. Using QR codes, the place features a one of a kind experience. They have a large assortment of furniture from the Vancouver-based Sundays.
Aside from the aforementioned gimmicks, the place also features a revolving door of local goods, a plethora of events, and a cozy environment.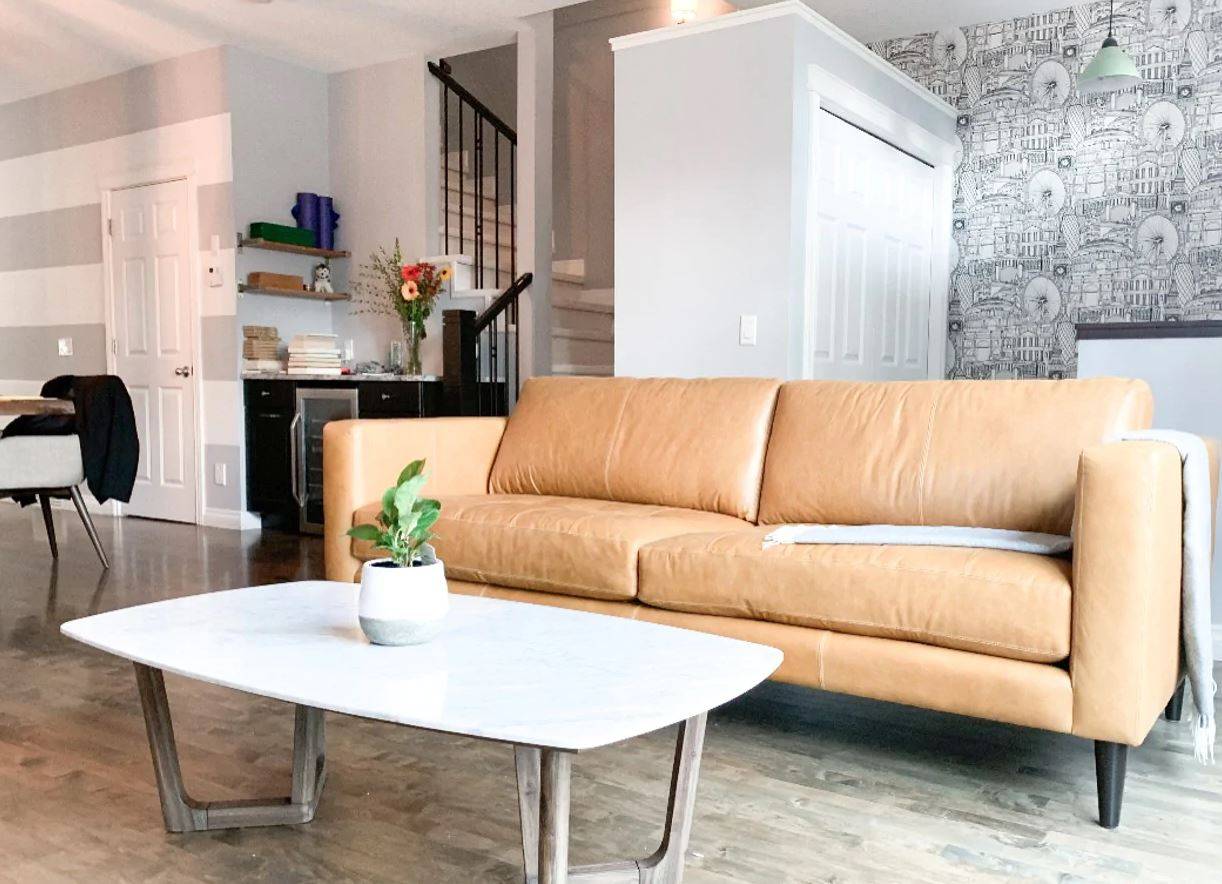 Showhome Furniture
The best furniture store in Calgary-Showhome Furniture offers free interior design consultations and provide convenient in-home assembly. Their showroom also features a wide selection of reclaimed and solid wood furniture. They also offer custom designed fabrics and accessories.
Showhome Furniture is one of the largest furniture stores in the city. They have more than 70 thousand square feet of showroom space. They specialize in custom-made Canadian furniture. The store offers sofas, chairs, recliners, nightstands, tables, and home office furniture. Their custom-made furniture is known for its durability, comfort, and style.
Showhome Furniture has been providing quality furniture for over twenty years. Their friendly staff offers personal service and can help you find the perfect design. They also provide free interior design consultations and free delivery.
They sell furniture in Calgary that meets high-end standards. The store also offers custom-made furniture and beds. The showroom features a selection of international designers and contemporary pieces.
The store also offers a wide selection of plants, rugs, and books. The showroom also offers free delivery and assembly. They can also remove unwanted furniture. The store also offers interest-free financing.
They are Calgary's largest family-run furniture store that have sold thousands of custom Sectionals and Sofas in Calgary and would love to make your dream sectional a reality. They are located at North Hill Center.
Crossroads Furniture Mart
Getting a new set of couches or a chair can help make your living room more comfortable and relaxing. There are many furniture stores in Calgary that can help you find the perfect set for your home. They offer great prices and a huge selection of furniture, as well as free delivery and setup. You can choose from many different styles and designs, which will fit your lifestyle.
One of the best furniture stores in Calgary is Showhome Furniture. This store has been in business for many years and offers excellent customer service and high quality home decor products. They offer a large selection of modern and traditional furniture, as well as office and living room furniture. They also carry custom leather sofas made in Canada.
The owners of Showhome Furniture are knowledgeable about their products, and have many years of experience. They also offer a free interior design consultation. With their experience, you can rest assured that the furniture you choose will last. They also offer free assembly and disposal of packaging and old furniture.
Another furniture store that can help you find a great set of couches is EQ3. EQ3 has branches in Canada and the US, and they design their own products. The company also sells a wide selection of home furnishings and lighting. You can find beds, sofas, and accent chairs. They also offer a large selection of wall decor and rugs.