Calgary sofas are an important piece of furniture in any home. They offer a comfortable place to sit and relax and can even be used for a guest room or home office. You can find a variety of styles at many furniture stores in Calgary. Some popular stores include Showhome Furniture, IKEA, The Brick, and Leon.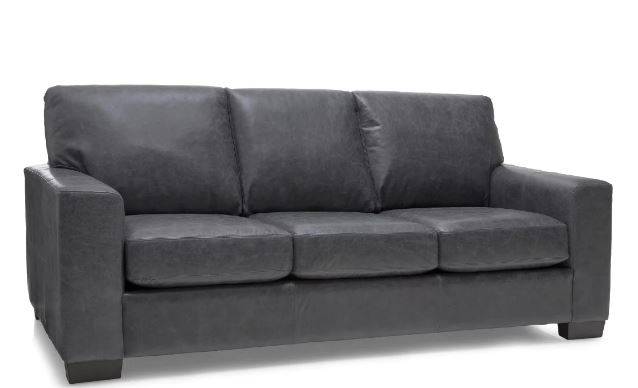 CHAISE LOUNGES
Chaise lounges are a great way to enjoy the outdoors, whether on the patio or in your backyard. These lounges are made of a variety of materials, including teak, wicker, aluminum, steel, mesh, and cushion. Choose a style that works for your home's design and style, or consider a contemporary chaise lounge to match a more modern look.
Chaise lounges are available at many stores, including big box and home improvement stores. They are very comfortable and are also ideal for smaller spaces. They also look fantastic in a home office or reading nook. They're also a great option if you want extra seating and a modern look without paying a lot of money.
The first chaise lounges were made in the 1600s in France. During this time, they were made of wood. They were very popular during the reign of Louis XV. The meridian chaise was designed for mid-day rest and was often adorned with high-end fabrics and elaborate woodwork.
SLEEPER SOFAS
Sleeper sofas in Calgary come in a variety of styles. They usually come with a full or twin-size memory foam mattress. Some of them are custom-built by a supplier. They are very comfortable and come in various fabrics. These sofas are the perfect addition to a guest room.
A Calgary sleeper sofa has a distinctively shaped roll arm, attached pillow back, and exposed tapered wood leg. Available in three different sizes, these sofas come in both leather and fabric. The sofa comes in a wide variety of colors. The most comfortable sleeper sofa in Calgary is a Calgary chair-size sofa bed.
Depending on the type you purchase, you can choose between a queen, king, or twin-size model. Some models also come with built-in storage. You can even upgrade the mattresses on some of them. These sofas in Calgary furniture store- Showhome Furniture are perfect for guests, and they are space-saving pieces of furniture.
SPACE SAVING SOFAS
Space-saving sofas are a great way to maximize the use of your living space. Whether you have a small apartment or a large room, you can find a space-saving sofa that meets your needs. The best part is that there are many different styles to choose from! Here are a few of the styles available:
Best furniture store in Calgary-Showhome Furniture: If you like a modern minimalist look, the Showhome's sofas are a great option. These handcrafted pieces feature cool color schemes and premium materials. You can order free swatches to choose the right color and material for your living space. They also have numerous storage options.
Modular sofas: Modular sofas are easier to move than traditional sofas and are much more versatile. They come in a wide range of configurations, and you can easily replace individual cushions or sections if they are damaged. These flexible and versatile pieces are often more expensive than traditional couches, but they're a good investment for your home.
SECTIONALS FOR LARGE SPACES
Leather sectionals are a great option if you want a piece of furniture that is comfortable and durable. They come in a variety of colors and styles and are available in leather or fabric. Each of these materials offers pros and cons that you should consider before making a decision. For the most part, your choice will likely depend on cost and convenience.
Before purchasing a sectional, measure the space in which it will be placed. This will help you determine its shape, size, and style. You should also take into account the other furniture in the room. This will help ensure that the sectional looks great in the room. For instance, if the couch will be placed in the living room, it must be large enough to be able to accommodate the entire space.
A sectional can also be used as a room divider and can accommodate a large number of people. You can add an ottoman to either side of the couch to make it more inviting. You can also pair a sectional with a console table, a floor lamp, and end tables.
SLEEPER SOFAS FOR HOMES WITH OVERNIGHT GUESTS
If you have overnight guests, sleeper sofas are a great option. These comfortable couches convert into a twin bed. They come with a mattress and a topper made from memory foam. Some also come with a quilted blanket and pillow. They also have a 30-day return policy.
There are many different styles of sleeper sofas available in Calgary furniture store- Showhome Furniture Store. Many come with a twin-size memory foam mattress. If you're not sure which one to buy, you can browse the different designs online. One popular brand that makes sleeper sofas is Showhome. This brand has a wide range of options for different types of spaces and offers free swatches of its fabrics.
If you have limited space in your home, consider investing in a futon-style sofa bed. This type of sofa can also accommodate twin-size guests. The bed can be concealed behind the sofa's seat, making it ideal for small spaces. However, these types of sofas do not feel as soft as those with a pull-out system.
A traditional futon sofa bed is also a good option. It has a sturdy frame with a mattress. It can be folded in two or three times for a full-size bed. Its lightweight and easy to move around is another benefit. It can be a great addition to any living room. Futons can be made of a variety of materials, including cotton and faux leather. A futon sofa bed's cushion can be made of foam, cotton, or even springs.