When choosing a Calgary recliner, there are several brands that are worth considering. In this article, we look at Showhome Furniture, Christopher Knight, and La-Z-Boy. They all use high-quality foam, hardwood maple, and steel coil springs. Some of their recliners are also upholstered in exclusive textiles and top-grain leathers. They are some of the most high-end recliners you can purchase.
Showhome furniture
In the Calgary furniture store-Showhome Furniture has comfort features of high-quality foam, the seating of a Showhome furniture recliner offers an exclusive drop-in coil-spring system for each seat cushion. Most upholstery brands utilize only one unit for the couch, but Showhome furniture creates a separate unit for each seat cushion. The company also uses spring front edge support for the cushions to extend the life of the cushions and provide additional support and edge give.
The construction of a Showhome furniture recliner is also incredibly durable, thanks to hardwood maple joints, lag bolts, and built-in legs. It also features thick foam to resist sagging over time. The company is committed to making each piece of furniture as comfortable and durable as possible.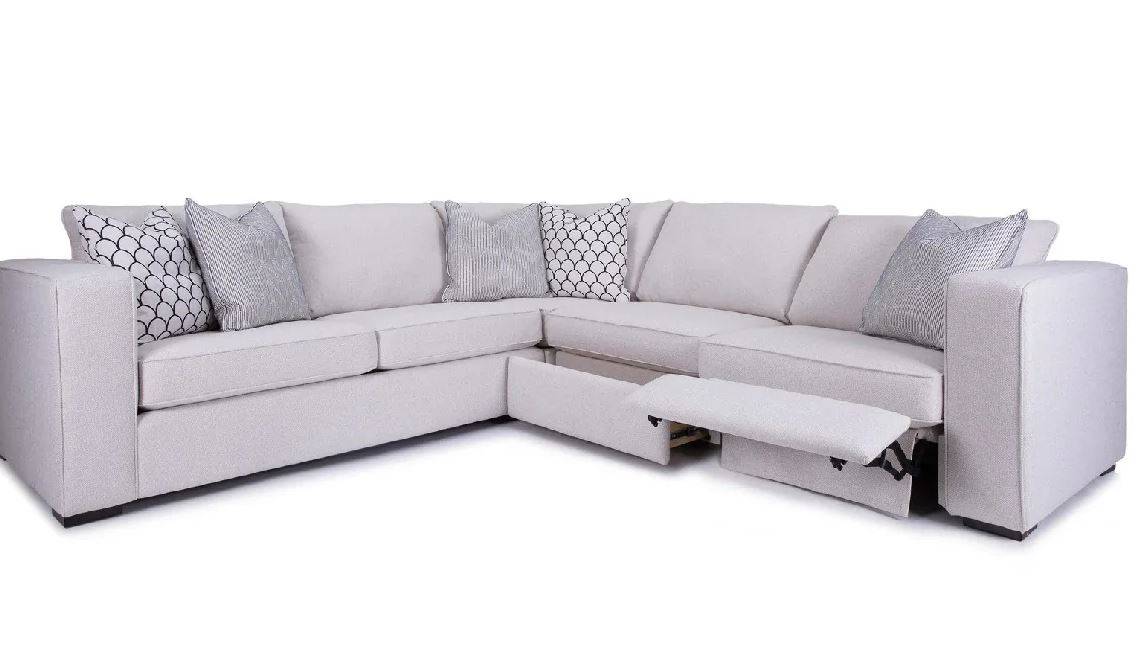 A prominent producer of high-quality home furniture, creates a Calgary recliners. Built to endure a lifetime with a solid wood frame. Choose from a variety of combinations, fabrics, and leathers. Their items are made to last a lifetime.
The fabrics used by Showhome furniture are handpicked to ensure comfort and quality. They are also selected for durability and aesthetic appeal. They also use top-grain leather and unique textiles for upholstery. These fabrics are also carefully crafted for style and color. Flow matching features are also available to align patterns evenly across the frame. The fabric also features self-decking, a special technique that helps make your furniture look uniform and prevents the frame from twisting or buckling.
If you are looking for the best furniture store in Calgary for a new recliner, Showhome Furniture offers many new covers for its chairs. They also sell a large variety of furniture and accessories, including chairs, armoires, ottomans, and leather sofas. You can also find matching bedroom furniture, including a headboard and a bed.
La-Z-Boy
The La-Z-Boy recliner is a popular choice among consumers. The company offers a variety of customization options. However, there are mixed reviews on the recliner's quality and the overall buying experience. Here are some things to keep in mind when looking to purchase one.
La-Z-Boy recliners have huge, billowy backrests and a wide, padded seat. Besides comfort, they also have wide armrests that complement the form of the backrest. This type of seating is ideal for sleep, as it promotes better breathing and allows the diaphragm to expand.
A La-Z-Boy recliner is built to last. Its wood frame and steel support springs make it incredibly stable. It also offers plush comfort with its high-grade cushions and soft fiberfill. It also comes with a limited lifetime warranty.
La-Z-Boy recliners are available in a range of sizes and styles. The company's website allows customers to customize their own recliner to meet their specific needs. There are also online store locations in the U.S. and abroad. However, it is worth noting that the recliner prices are generally higher than the competition.
A La-Z-Boy recliner can be a great investment for any room in your home. These reclining chairs are incredibly comfortable and can be used as a desk chair or even a bed. In fact, the American Chiropractic Association even recommends La-Z-Boy reclining furniture.
Christopher Knight
The Christopher Knight Mozelle Classic is a high-quality recliner with extra cushioning on the seat and arms. It also has an adjustable footrest for complete body comfort. Whether you're lounging on the couch in the living room, bedroom, or den, this recliner is sure to please.
West Elm
If you're looking for the highest quality recliner possible, you've come to the right place. With the selection and variety of materials, this chair will make your living room or bedroom a stylish oasis. You can choose from 34 different fabrics, from stone-colored heathered chenille to navy performance velvet. This wide range of fabrics allows you to match this chair to any room in your home, from a bright bedroom to a mid-century office.
The Harris Leather Recliner by West Elm is made from top-grain leather, a sturdy pine frame, and spring seat support. It also has a USB port so you can charge your cell phone while relaxing. Another benefit of the Harris Recliner is its angular design. It has a power button, so you can recline it as far as you'd like. It also features an elegant walnut accent.
Although West Elm has a reputation for producing high-quality items, consumers have had mixed experiences with the quality of items purchased from the store. Some shoppers experienced problems with delivery, while others complained about durability issues. Overall, most customers love the style and selection of pieces from the brand. This means you'll find the right recliner to fit your style and your budget.
The midway point locking recliner is an excellent option for those on a budget. Its high-quality construction makes it a good choice for casual purposes such as playing games or watching movies. The midway point locking recliner has a maximum weight capacity of 265 pounds, and comes in six colors. However, it doesn't have multiple upholstery options, which makes it less appealing to people who are looking for a more traditional style.
Pottery Barn
When it comes to quality recliners, few brands are better than Pottery Barn. The PB Wingback Glider and Recliner is a top choice. Its polyester-blend cushioning provides plenty of support while you sink into it. The reclining chair can also be customized in over a hundred different fabric options.
Pottery Barn offers a wide range of styles and materials and is a direct-to-consumer brand. Their products are designed to fit your budget and taste. You can find just about any style you could want, as well as the highest-quality, most comfortable chair. The company also has many home furnishings collections, which is why the company is one of the best options for decorating your home.
When choosing a recliner, it's important to make sure it fits your space. If you have limited space in your living room, you can opt for a more compact version that offers less comfort. You can also opt for a power version if you want more flexibility.
When choosing the fabric and materials for your recliner, you should consider your body size. Some recliners are built for petite bodies, while others are made for larger bodies. You can check the dimensions and weight capacity of recliners on the manufacturer's website. Knowing the dimensions and weight capacity will make it easier to make the right decision. Polyester is a good choice for recliners as it's inexpensive and easy to care for.