Whether you are buying a sectional in Calgary for your home or as a gift for someone else, there are a few tips that you can follow to get the best sectional in a Calgary furniture store. The first tip is to measure the area in which you want to put your new sectional. Then sketch a layout on a piece of paper. Then you can choose a sectional that is within your budget.
Measure your space
Taking accurate measurements of your space is important if you're planning on buying furniture at the best furniture store in Calgary-Showhome Furniture, especially a sectional. It can help you decide what kind of furniture is right for your space and avoid spending time and money on items that don't fit. It can also make sure that your sectional fits through doors, doorways, and other openings.
Measurement is the first step in buying any type of furniture. Taking accurate measurements is important, especially when it comes to furniture that will be moved around occasionally. There are several ways to measure your space, from using a measuring app to a pencil and paper.
When you're measuring your space, you should always measure the room's width and height. If you're measuring a large living room, you may need to take measurements in different sections of the room. You can also use a measuring app to help you determine what size sectional will fit.
Sectionals aren't exactly easy to place in a room. They are large and take up a lot of space, so make sure that you don't end up with a piece that doesn't fit your space.
You should also measure the dimensions of your front door, entryway, and the room on either side of the sofa. These are crucial to make sure that your sectional will fit through your front door.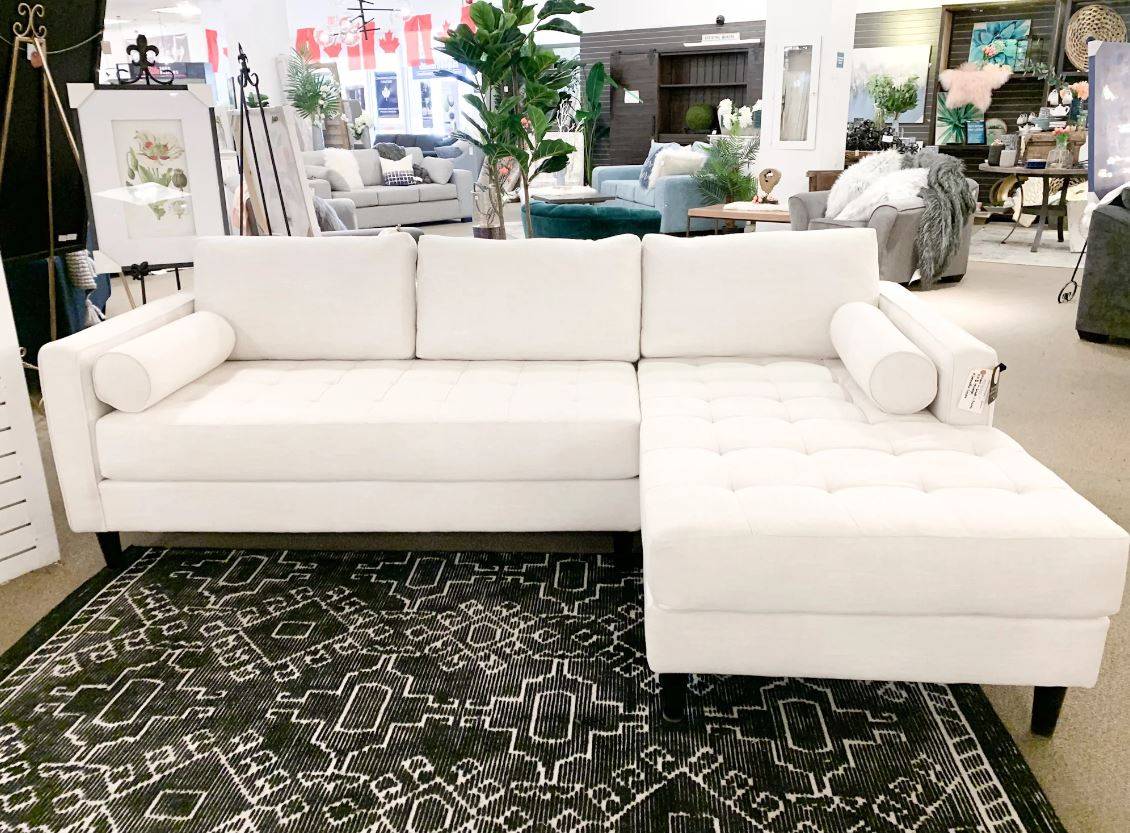 You should also measure the height and depth of the sectional. These measurements can be calculated from individual component measurements, but you'll need to make a comparison to your actual living space to make sure.
There are also apps and websites that can help you measure your space. You should always take measurements before buying any furniture, but you can take it a step further by taking digital photos of your room. These pictures can help your design staff determine what kind of sectional will best fit your space.
Style your sectional in your home
Whether you want a modern, traditional or eclectic style, there are sectionals that will work with your decor. Calgary furniture stores-Showhome Furniture provides sectionals that can be large or small, they can be a focal point or they can be part of a larger design. The right sectional can make your living room a more inviting space.
If you are looking for an affordable way to update your Calgary sectional, consider throwing pillows. Pillows are inexpensive, and they can be changed to suit your style or the season. You can choose from a variety of different textures and patterns.
If your sectional is too large, consider rearranging it. This will ensure that the traffic flow isn't interrupted. You can also add an ottoman or a footrest to increase the comfort factor.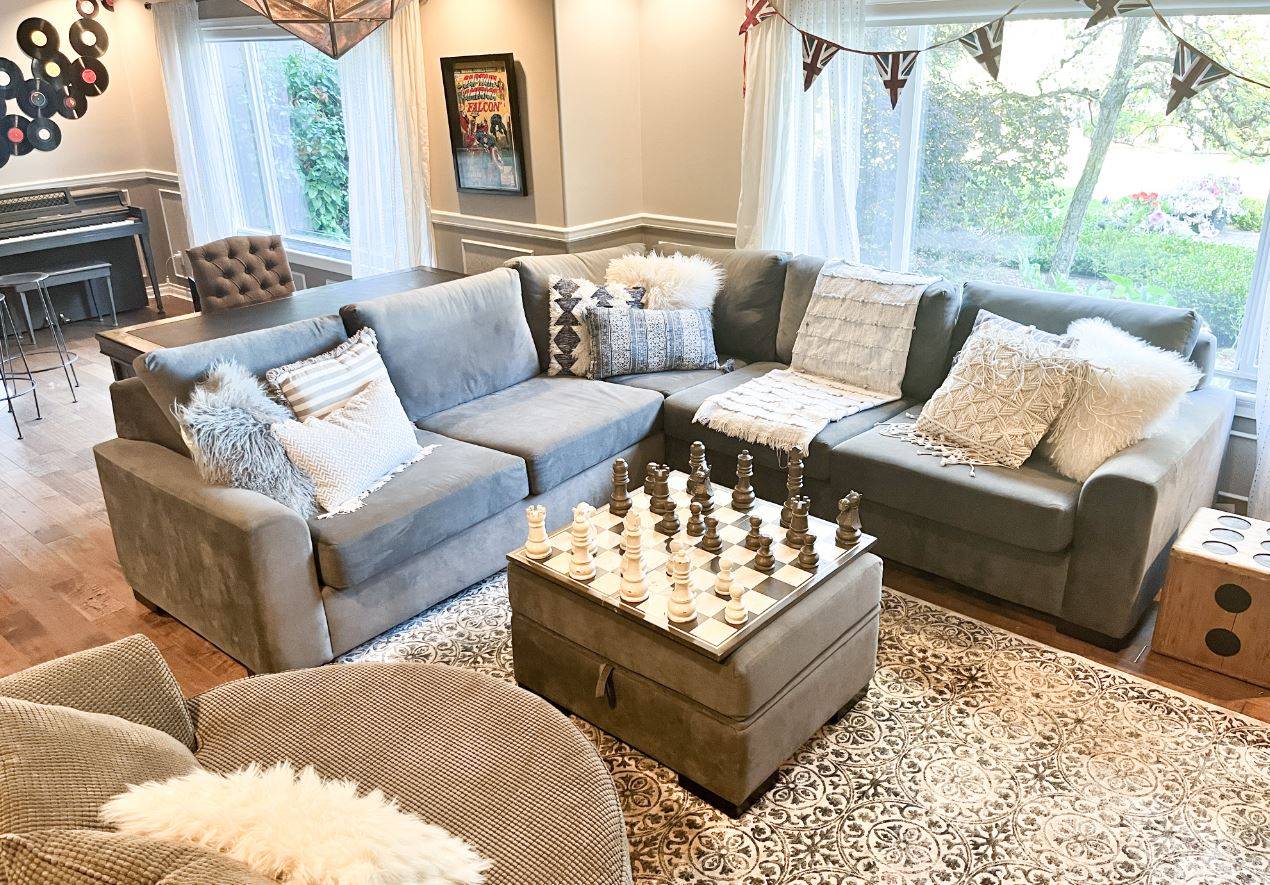 When you are styling your sectional, color is an important factor. It is a great way to set the tone for the rest of the room. You can also add a rug to define the space. If you are using a light color, you can add colorful accents to make your sectional stand out.
You can also add decorative throw pillows to your sectional to change its overall look. This is one of the easiest ways to refresh your sectional. Adding color to your sectional will also make your room more inviting.
You can also add the artwork to your sectional. A compelling piece of art will add a focal point and solidify your living room design. This type of artwork is usually more colorful than other art pieces. You can also arrange mirrors behind your sectional to make it look larger.
Changing the shape of your sectional can also add new life to your design. For example, you can move it to the center of the room, or you can remove the footrest and add an ottoman.
Find a sectional that's in your budget
Buying a new couch can be a daunting task. You'll need to make sure you are choosing a sofa that's both comfortable and practical. You also want to make sure the sectional you buy is built from high-quality materials. You'll want a couch that will last for years.
A sectional is an excellent way to maximize the space in your living room. It's also a great way to create a relaxing and inviting space. They're available in many different styles and sizes. You can even find sectionals that are big enough for all your family members.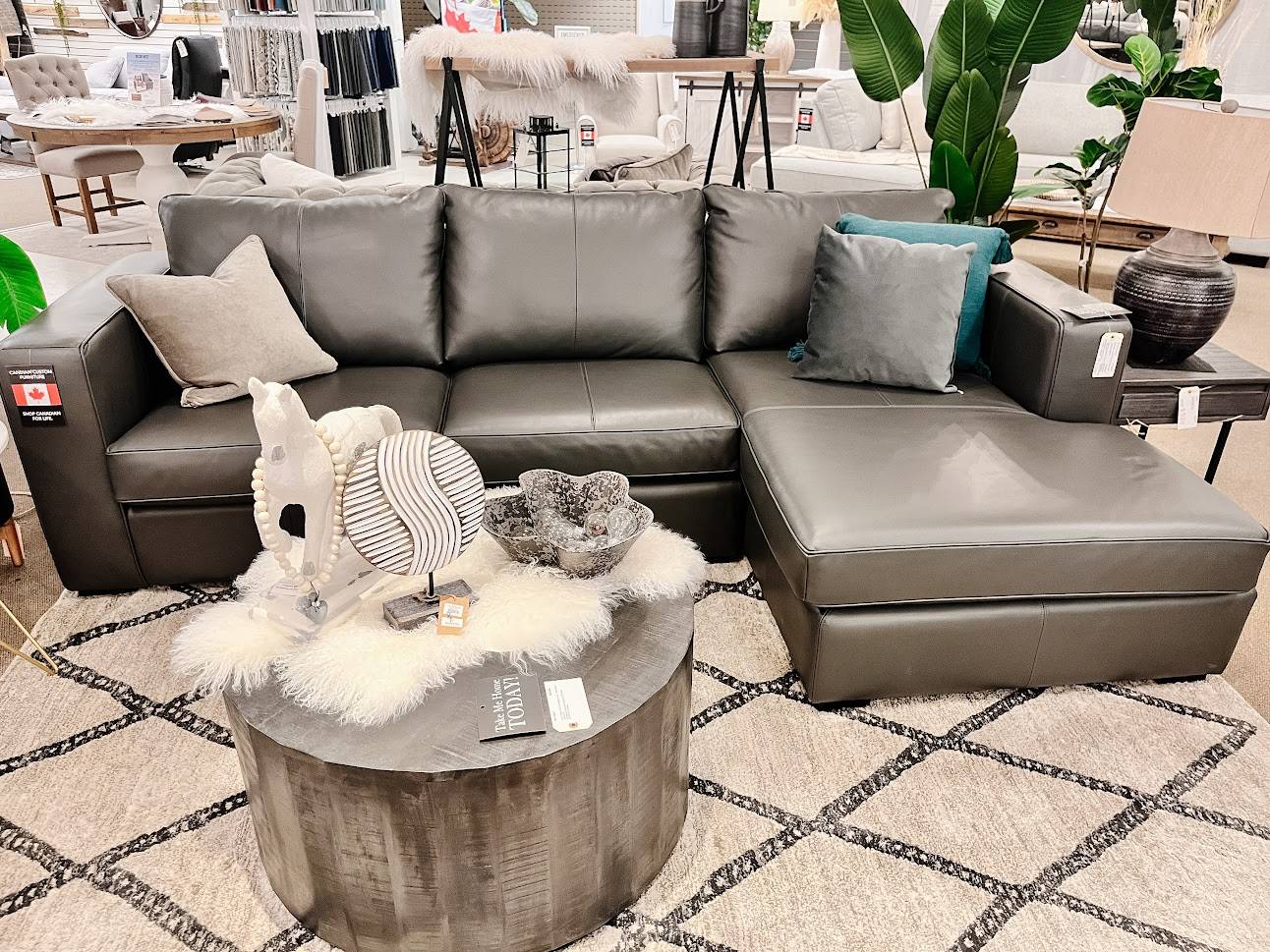 Calgary Sectionals can be an excellent choice if you're living in a small apartment. They can be rearranged to fit any space and they're made of durable materials. They're also a great way to add a focal point to your living room. You can even arrange them in the corner of your room to create separate seating areas.
There are many stores that sell sectionals. You can even find an affordable one at IKEA. You'll find a wide variety of styles and sizes at IKEA. You'll want to set a budget before you go shopping. You can choose from modern and traditional styles.
You might also want to check out Expand Furniture for a selection of space-saving sofas. They have modular sofas, wall bed sofas, and even murphy bed sofas. You can even find sectionals that come with storage space under each seat. They're also available in a variety of different colors.
You can even find sectionals that are made from microfiber. Microfiber is an excellent material to use when you're looking for a couch that will last.
Become a volunteer
Getting involved in your community through volunteering is a great way to help other people and build up your skills. Volunteers are vital to many nonprofit organizations and help them to accomplish their goals. There are many volunteer opportunities available in Calgary. But before you apply, take some time to evaluate your skills and interests.
Some nonprofit organizations require specific skills or certifications. For example, if you want to volunteer at an animal shelter, you may need to have administrative experience. Another volunteer opportunity is with a home construction company. You may be asked to work in a warehouse or run a construction site.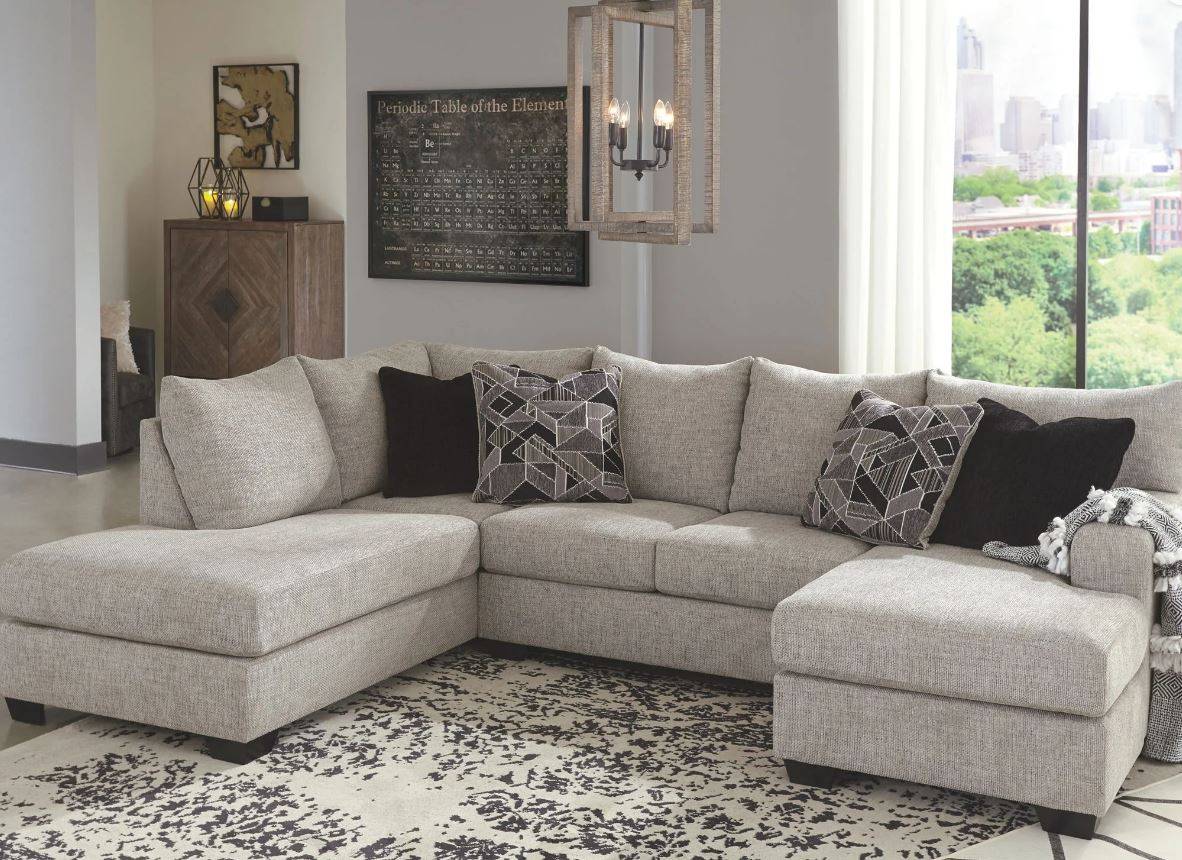 Volunteering at a retirement home may allow you to read books to residents or teach art classes. Volunteers also provide information to residents and provide referrals. You may need to provide food preparation or administrative support.
Some volunteer opportunities involve supporting an environmental education program. These programs focus on sustainable energy use, planting practices, and educating children about the environment.
There are many opportunities for young people in Calgary. For instance, Youth Central offers opportunities for youth ages 12 to 18. Youth Central has an ongoing program called the Calgary Youth Foundation. They accept volunteers aged 12 to 18 to scout worthy community projects and pitch them to funders.
The Cerebral Palsy Association in Alberta offers volunteer opportunities. The organization provides information and support, along with health and wellness programs. It also offers creative events and fundraising opportunities.
Some volunteer opportunities are offered by district offices. You may need to complete a training course or provide references. You may also need to prepare for an interview.
If you want to become a volunteer at a sectional in Calgary, you should take the time to research the volunteer opportunities available in your area. You will be able to find opportunities with schools, nonprofit organizations, and other organizations.